Showering is a blissful, everyday activity that most of us indulge in. So, it's no wonder we want a good one to come home to after a long day at work. With that said, there are many different variations of shower cubicles and shower types; from jet showers to modern showers units. Finding the right shower enclosure for your bathroom can take some time and cause some questions to arise in the process. Read on for shower types explained.
When choosing different types of shower enclosures, you'll need to use the existing plumbing layout in your bathroom to inform your choice. However, this shouldn't limit you too much and will still provide you with the freedom to choose the right shower, both in terms of shower trays and enclosures, for expert advice and variety check out https://www.bellabathrooms.co.uk/shower-enclosures.html. 
The Different Shower Types Explained
There are many different types of showers each of which has its own technical name which is indicative of how it is powered. In our shower guide below, we explain how each shower works and how it could be beneficial to you. 
Electric Showers
Electric showers are a popular choice throughout many homes, especially in properties where the boiler or storage cylinders hot water supply is in short supply. When choosing an electric shower you'll have lots of options when it comes to design, the good news is that they're straightforward to install too. Considerably cheaper than a shower that is powered by gas, and highly efficient thanks to their little hot water usage, these showers are great for family homes with multiple people. 
If you're wondering whether you can install an electric shower in your home, they are suitable for every type of property no matter the water supply system installed. Hot water is heated in an instant for great practicality too.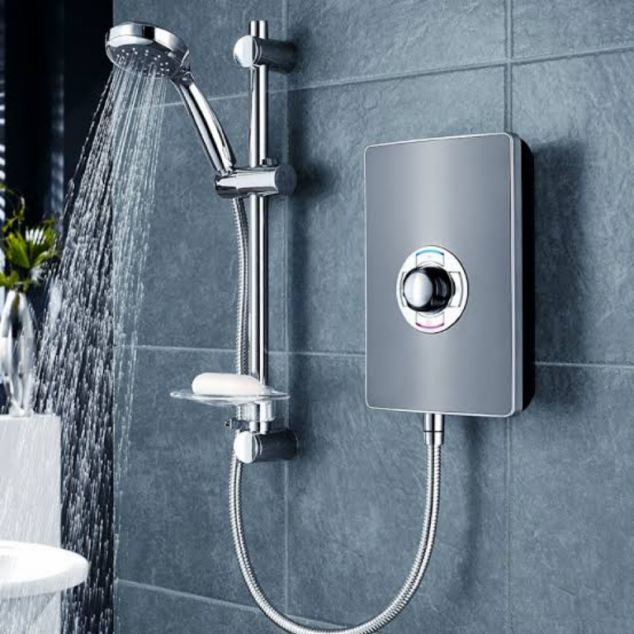 Mixer Showers
Are you wondering what is a mixer shower? Mixer showers are a type of shower that uses water from both taps – hot and cold for an optimum water temperature. Generally thermostatically controlled, they are safe to use and can be easily installed with the use of an internal water pump. For a mixer shower to be completely effective, it's crucial to have a decent water pressure and a good flow of both hot and cold water. These types of showers can be installed at the wall using a handheld shower set, making them an ideal option for shower baths. Alternatively they can be installed into a shower enclosure. 
For the most part, mixer showers work with any type of water system but it is important to consider that good water pressure is required for this shower type. 
Power Showers
Similar to a mixer shower, this type of shower uses both hot and cold water to create an ideal showering temperature. Essentially a mixer shower with use of an internal pump, power showers are great for homes with low water pressure such as that of a gravity-fed system. By installing a booster pump, this can help considerably to improve a shower's power.  This type of shower is powered using a manual or thermostatic control.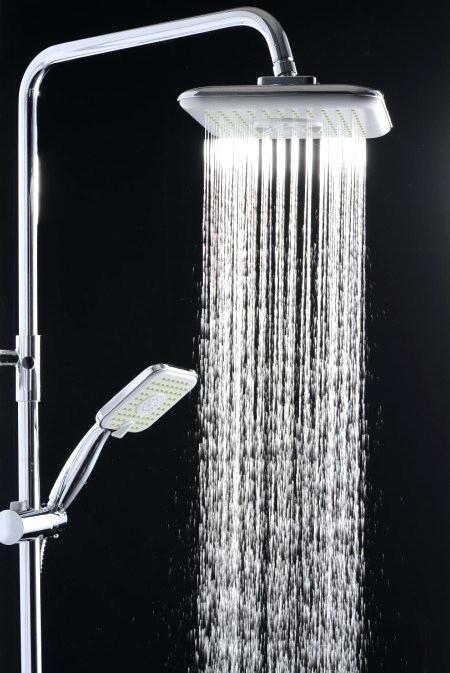 Digital Showers
Amongst the different shower types, digital showers are a fairly recent development. This advanced model of a thermostatic mixer shower is controllable via a wireless digital panel. Allowing more control over temperature preference, a phone or tablet can be used to alter its power and heat. A great choice for a contemporary design, they also serve well in older homes that require a new shower system.