You are in need of a new coffee table, or you want to treat yourself with a new piece of furniture, or perhaps you want to refresh your room? You don't need to spend hundreds or thousands of dollars on a new coffee table, when you can make it yourself very easily. All you need is some old wooden pallets, a little bit of time, and perhaps some paint if you are feeling specially imaginative. Get down to work and make yourself the most awesome coffee table in the world. Or you can surprise someone close by giving it as a gift – they will be immensely grateful!
 Diy Pallet
This coffee table would look great in your living room, and you know it! It's beautifully contrasted with the dominance of white color and it looks incredible.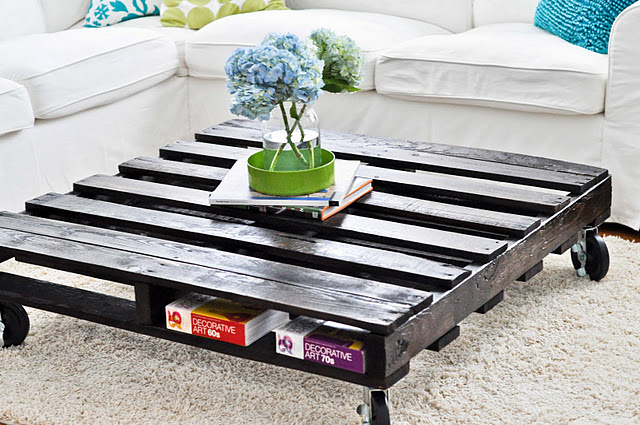 White Pallet Table
This awesome coffee table is simply perfect with its imperfections.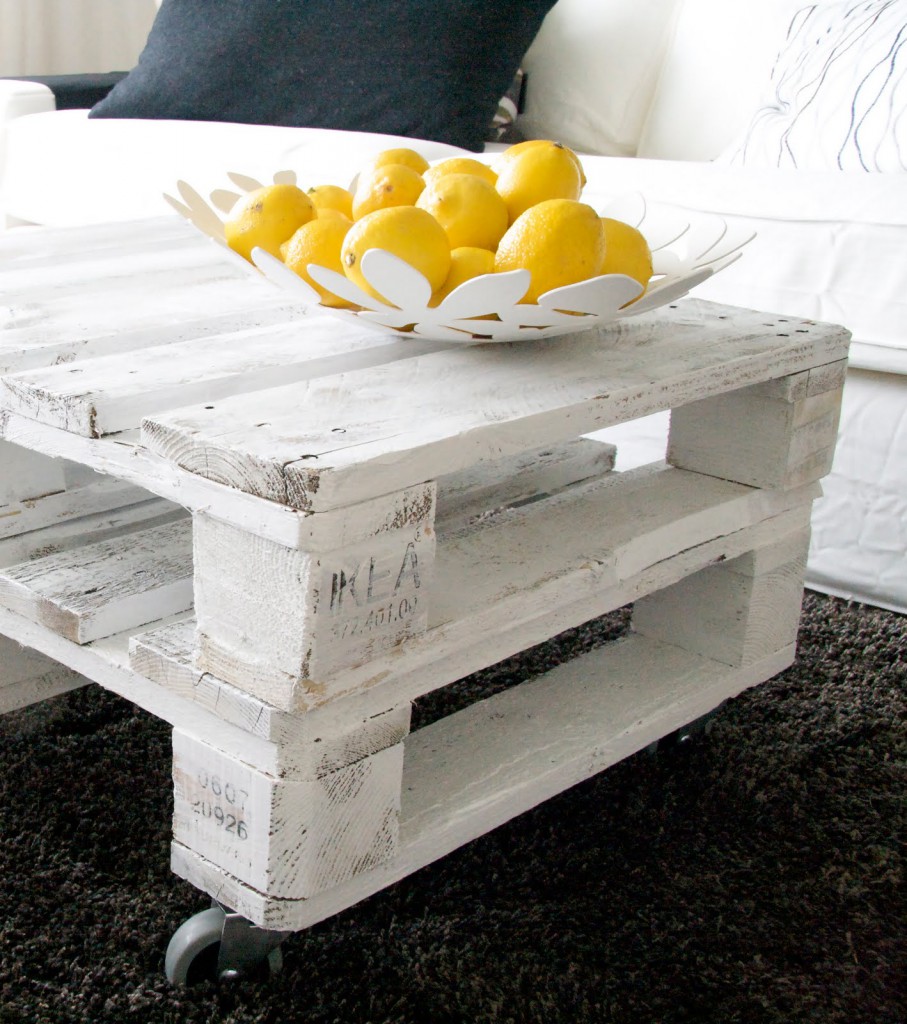 Pallet Coffee Table
A white piece of furniture can brighten any room, and if your entire room is designed in white, then this amazing coffee table will just complete the look.
Image via www.101woonideeen.nl
Pallet Design
Buy some paint in your favorite color and give life to your coffee table by painting it in a lively and cheerful color.
Image via www.katrakizoi.blogspot.com
Pallets Table
For a more sophisticated look,place glass above your pallet coffee table.
Pallet Coffee Table
Be creative and design your pallet coffee table by painting a picture on it. I guarantee it, it will look great.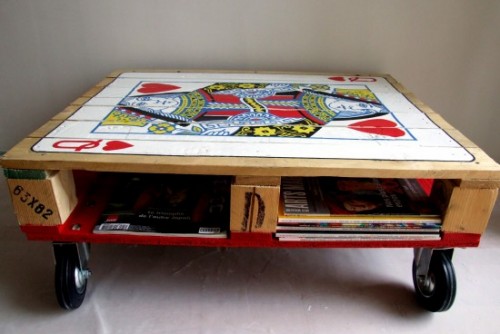 This coffee table provides excellent contrast with the elegance and simplicity of the room.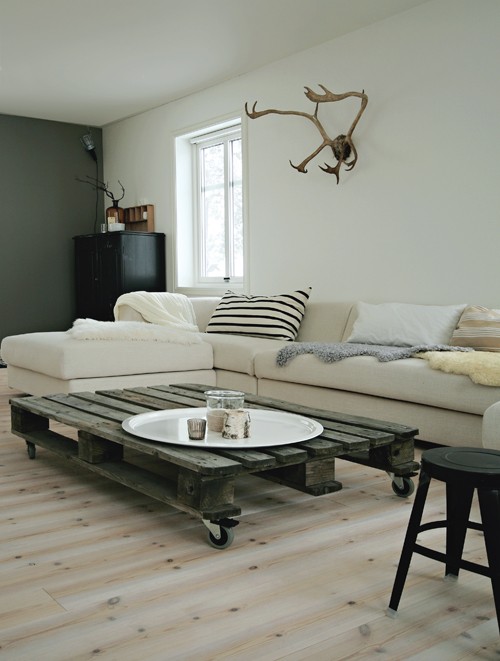 Even a small pallet coffee table looks fantastic, you don't need it to be large.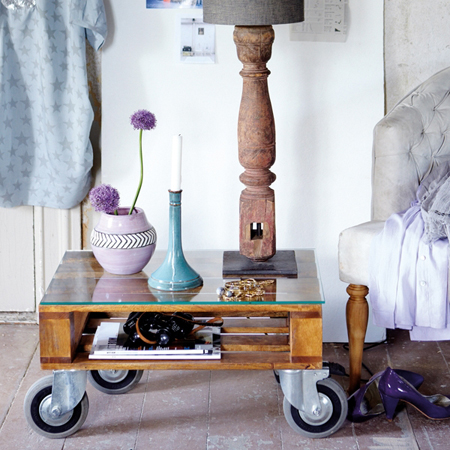 This coffee table is the perfect element you've been looking for to complete your yard.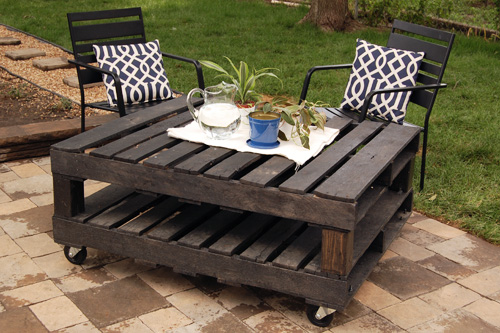 Simple, elegant and beautiful. And it fits the room perfectly. What more to ask for?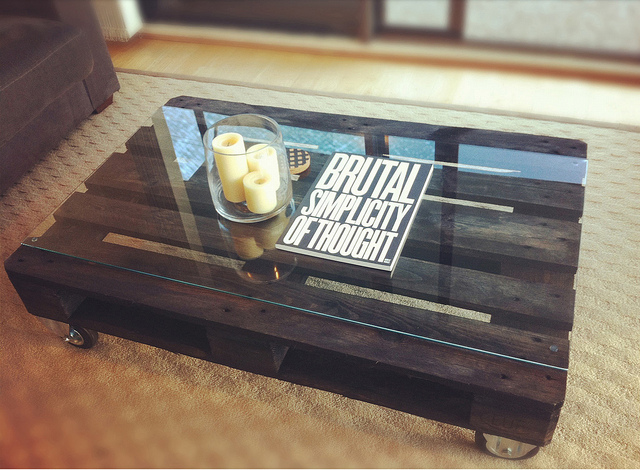 Besides for drinking coffee, you can use this coffee table to store your favorite books or magazines which you like to read as you sit on the couch and relax after a long day.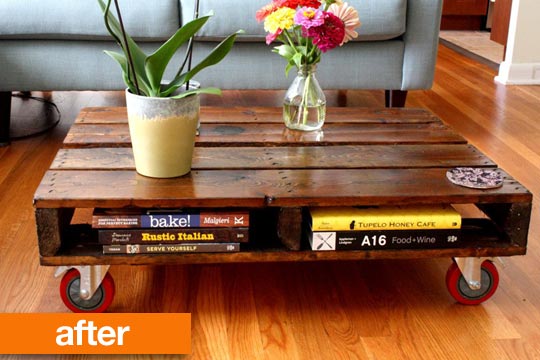 Perk up your living room with this red-colored coffee table.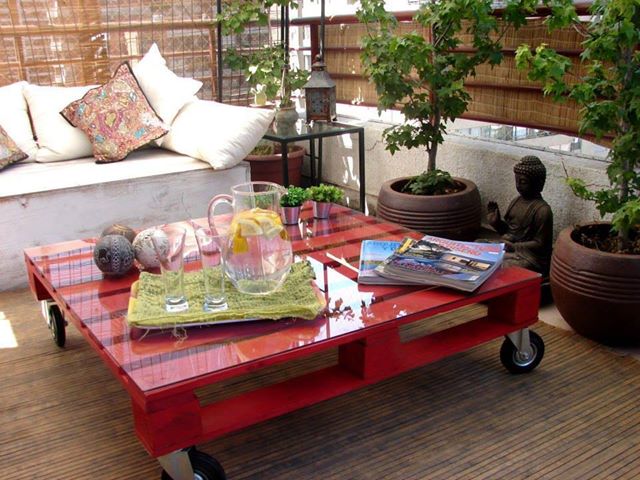 Use your creativity and design a unique coffee table that everyone will be jealous of.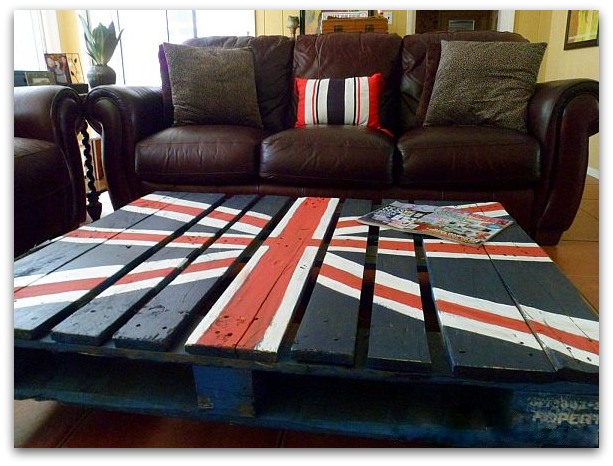 After you've made this table, all you need to do is make yourself a cup of coffee, relax and enjoy it in the fresh air.
Sometimes, less is more. This coffee table is very simple and it looks amazing.