If you have a little extra time and you need so many things but don't know which one to buy first, save some money and use your imagination. These fantastic DIY ideas will help you create many useful things around your home, and the best thing is, they will be unique, because you will make them exactly as you imagine them, and also you will spend very little money and still have everything you need.
Sewing Table
You can make your own sewing table the way you want it. It can be simple and practical and you will use it all the time, and you will have put just a little effort.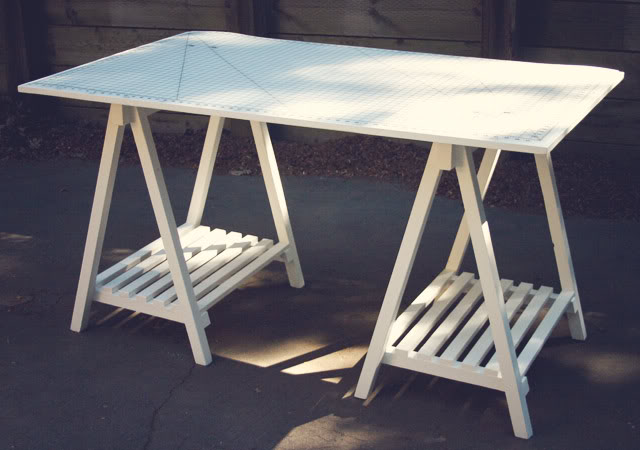 Tiered Hanging Pots
Arrange your plants in an amazing and original way. By hanging them from the wall you will actually put them in a more visible place and they will attract more attention and will look much more awesome!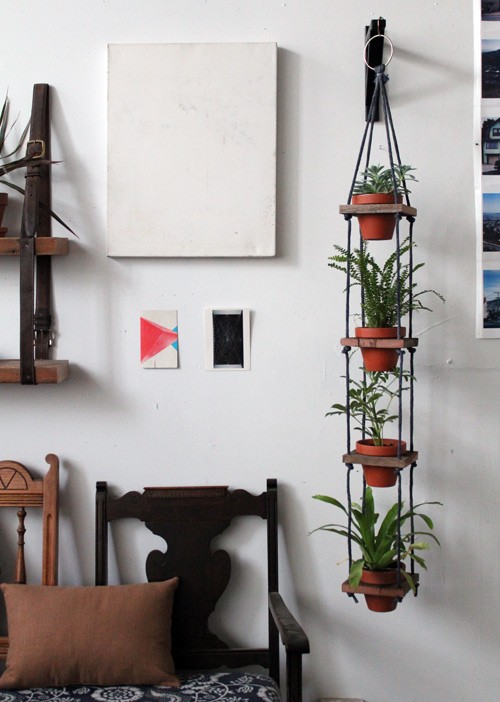 Wire Coffee Table
Be creative and make yourself a new coffee table that will not only be unique, but also very interesting and special, and of course very helpful and practical to use.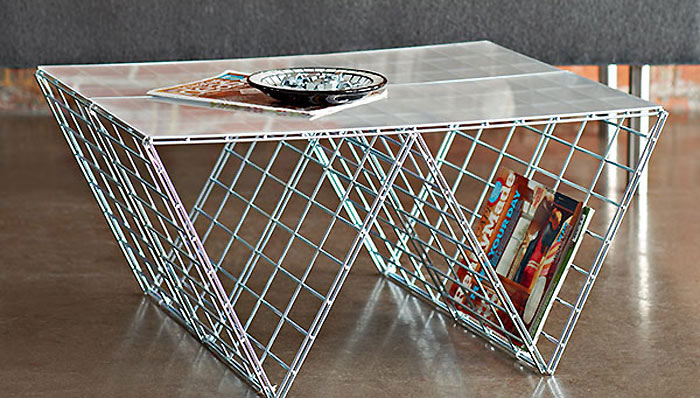 Upcycled Door Side Table
Everyone can use a door side table – if you never had one, you don't know how amazing and useful it is.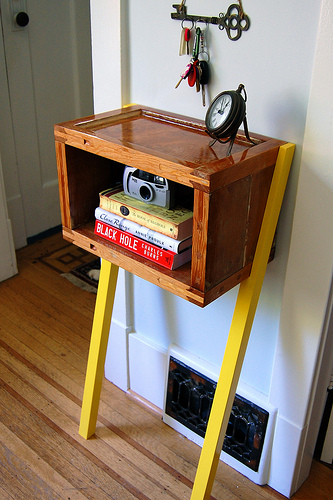 Wheelchair Wheel Table
Use an old wheel, preferably from a wheelchair for its size, but you can use any wheel you prefer, to give your table a fantastic look!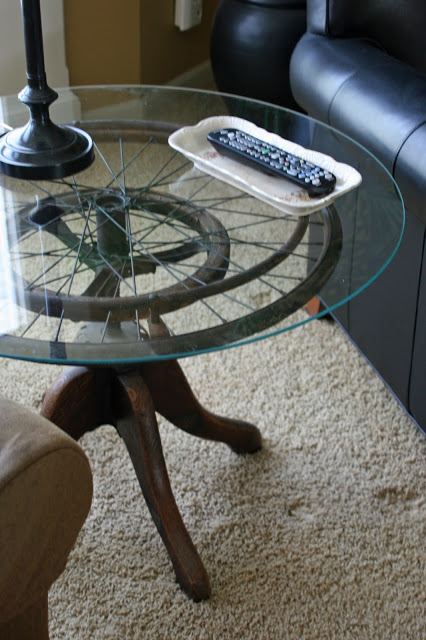 Wood Clock Project
Feel the presence of nature in your room by making this awesome wood clock!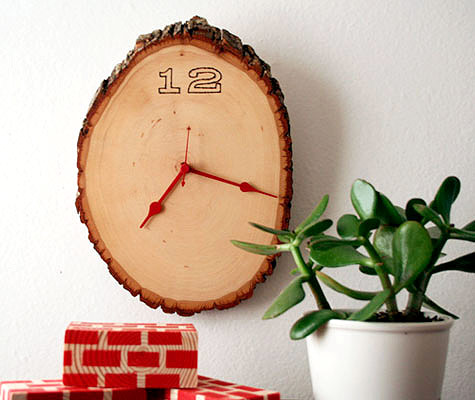 Dining Chair Slipcovers from a Tablecloth
Refresh your old dining chairs and give them a new look with a design you like that is printed on a table cloth. Yes it is that easy, and you will have the prettiest chairs in the neighborhood!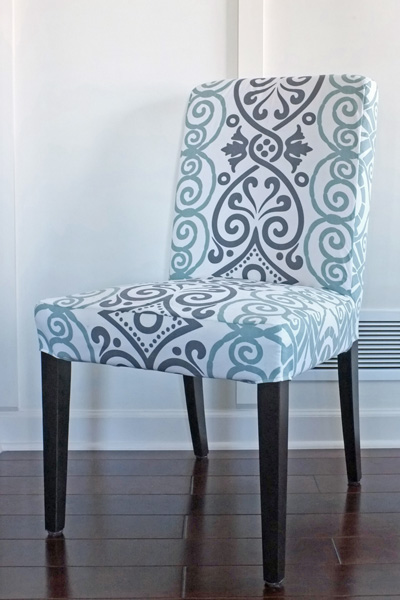 Lamp for a reading corner
If you like reading at night, roll up your sleeves and start working! Be imaginative and make a nightstand lamp, and then you can devote yourself to reading all night long!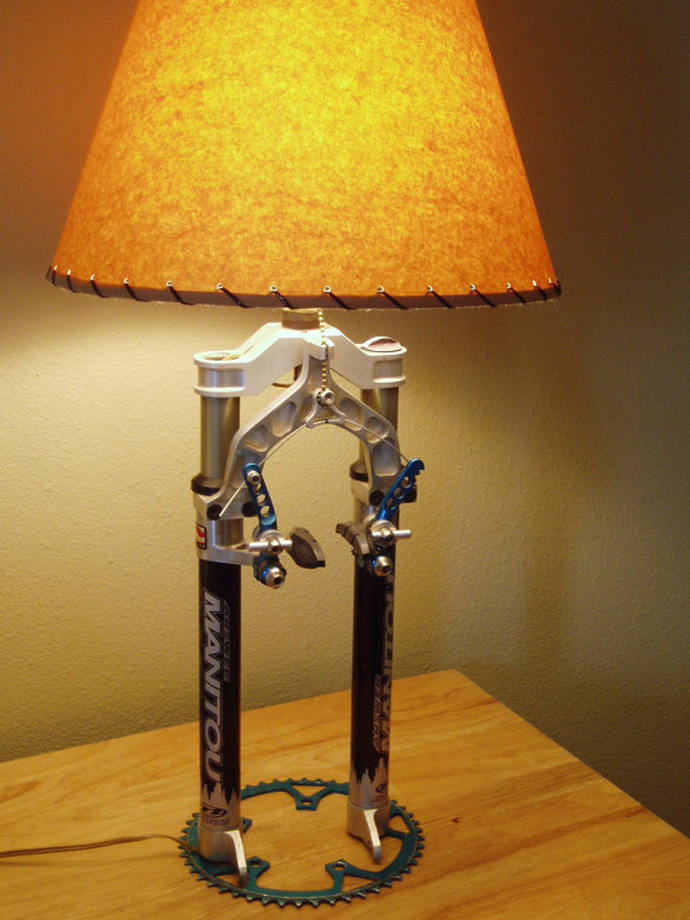 Rustic Glam Tiered Tray
Your cosmetic products don't have to be lying around in a mess anymore, you can place them on this amazing tray that combines rustic and glamorous!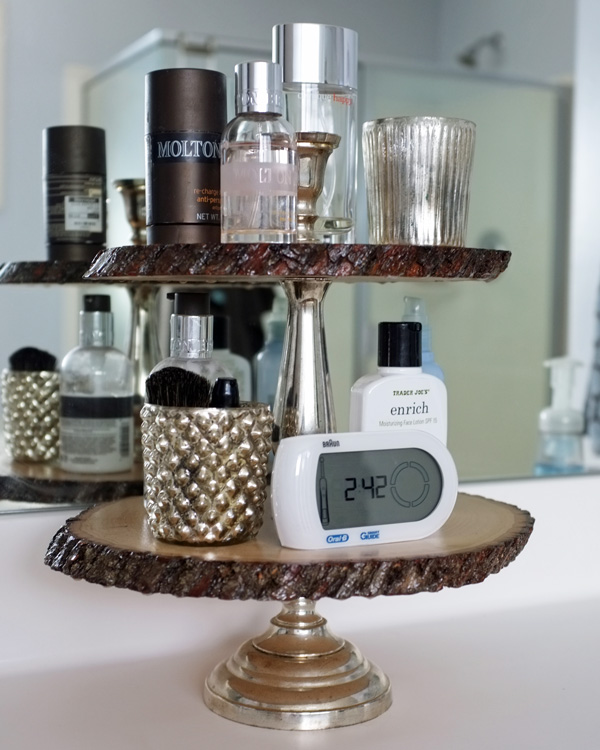 Weekly Wrap Up + Rope Shelves
Organize your belongings on these fantastic shelves you can make yourself in no time!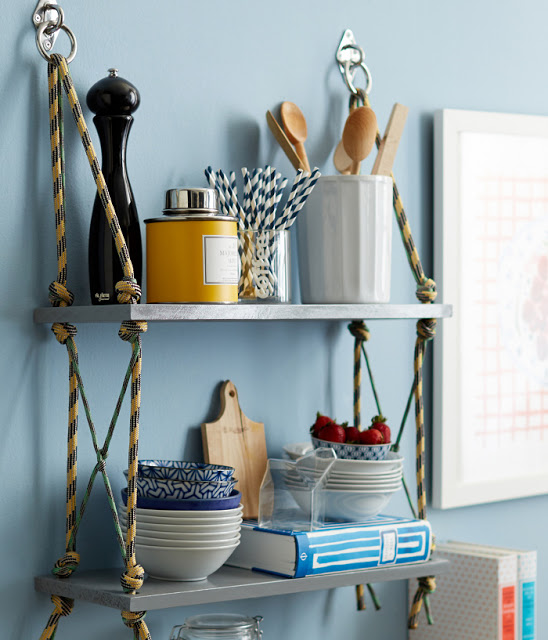 Drinks Table
This table is the very thing that your yard has been missing!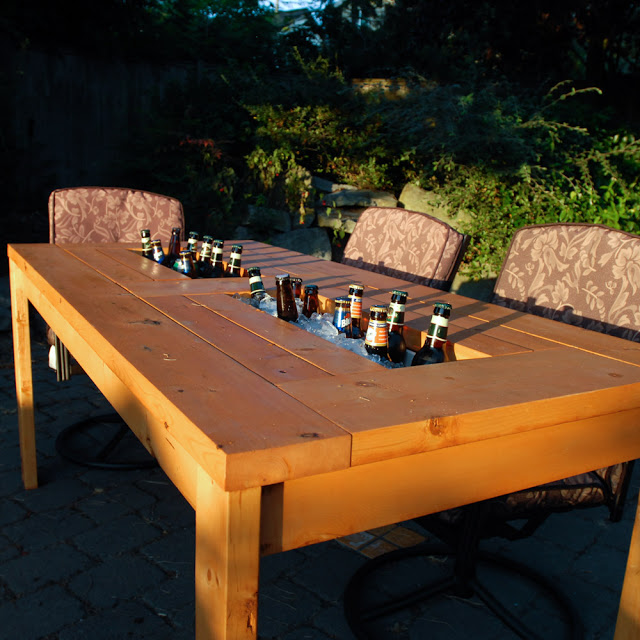 Lamp Shell
You want an original and awesome lamp that you will proudly boast to everyone about? Well, don't wait any longer, get yourself to work and make it yourself.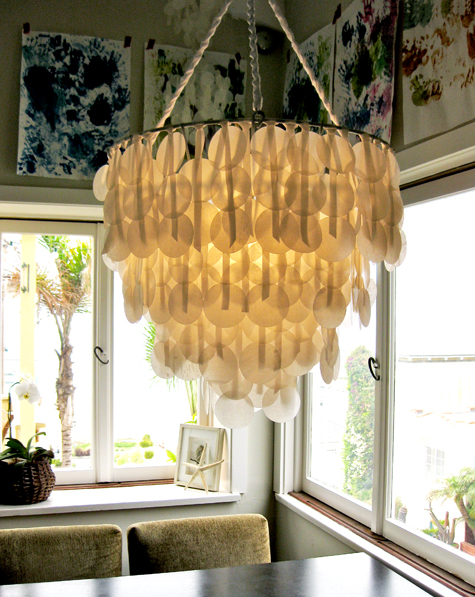 Magnetic Photo Message Boards
Decorate your wall with your favorite pictures in a cute creative way!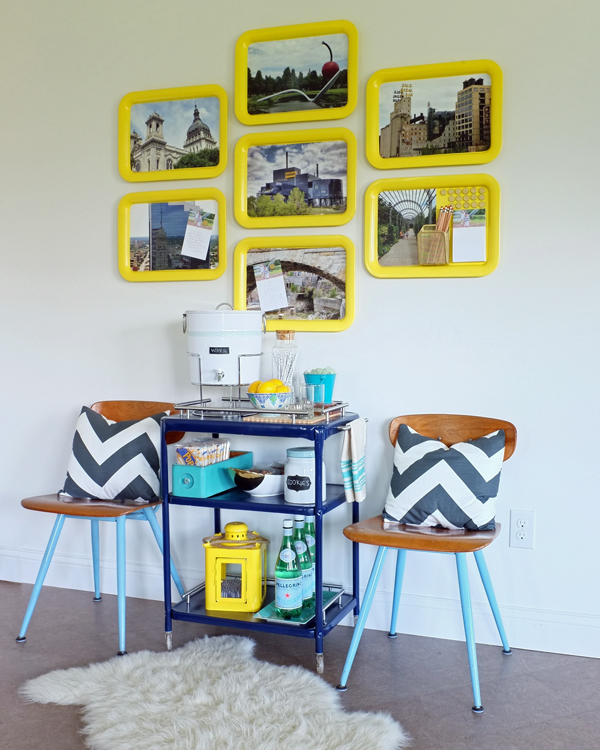 Drum Shade Pendant Light
Another brilliant idea of a lamp you can make yourself to make your room more beautiful and pleasant.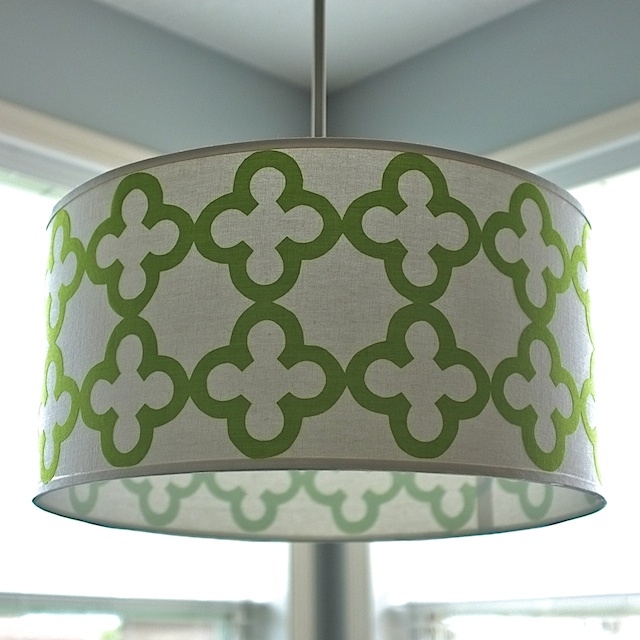 Linear Crystal Chandelier
This is a very elegant and classy chandelier for your room, and the best thing is that you can have it for free by making it yourself.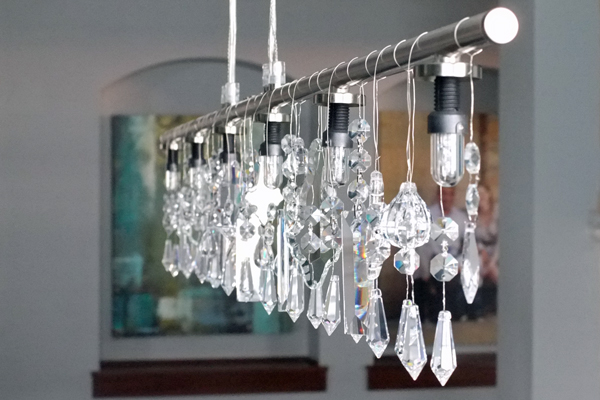 Wall of  Votives
Create a relaxing and peaceful atmosphere in your bathroom by hanging votives on your wall next to the tub. Then just fill the tub with hot water and immerse in the calming ambient.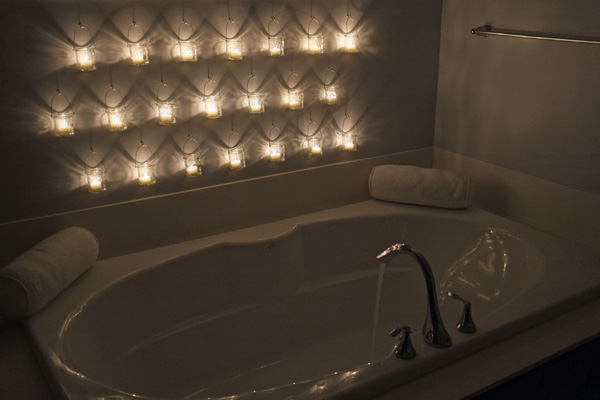 Brass Basket Pendant Light
Another very creative way of lighting your room with this gorgeous light.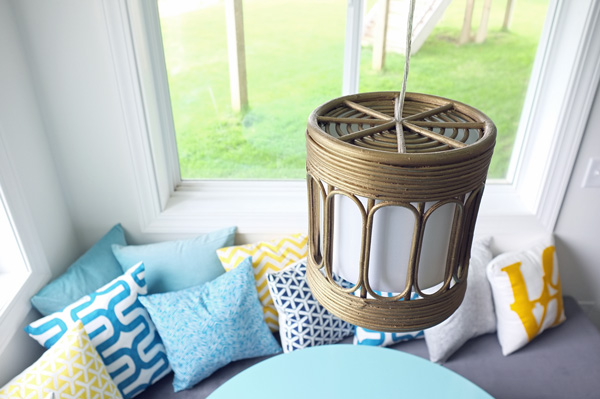 Wooden Hanger
One can never have too many hangers. Organize your things by hanging them on this handmade wooden hanger.