The kitchen island is often a feature in contemporary kitchen designs. And not only is it an outstanding piece of furniture but also it is very practical. In contemporary kitchens there can be found all different kinds of kitchen island designs, varying in shape, color and material. The choice is huge. In the gallery bellow we have rounded up 22 outstanding kitchen island designs that will certainly impress you. So check it out!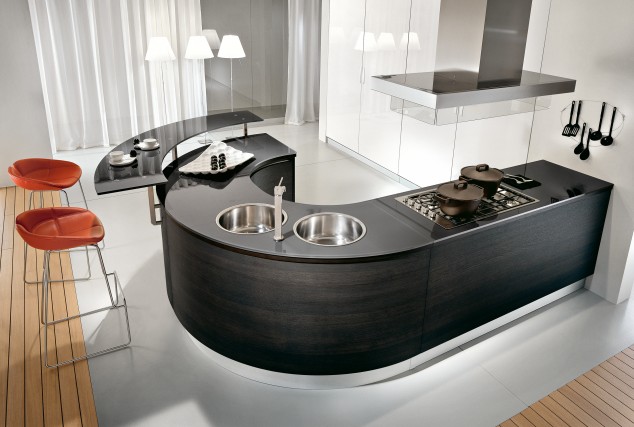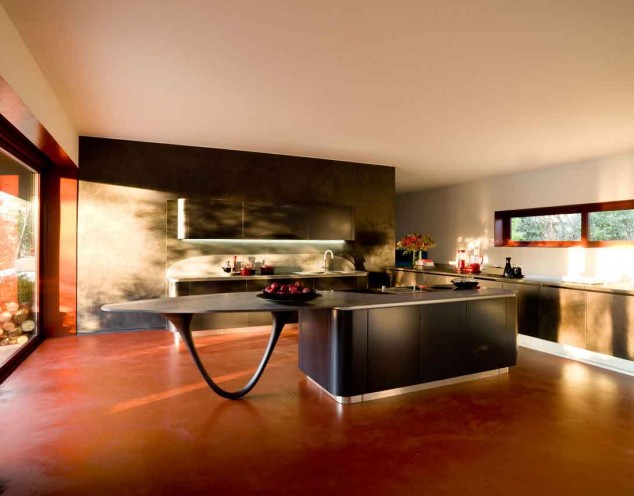 Check out this marvelous kitchen island design. It is magnificent. The form of the part that can be used as a dining table breaks the monotony of the black, smooth surface of the whole kitchen in an outstanding way.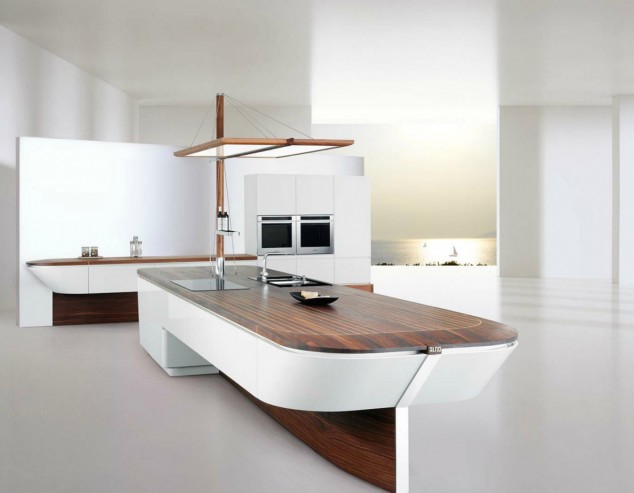 This is one creative design for all the boat lovers. It is a pretty large island that also can serve as a dining table. This kitchen would be perfect for a sea-themed party don't you think?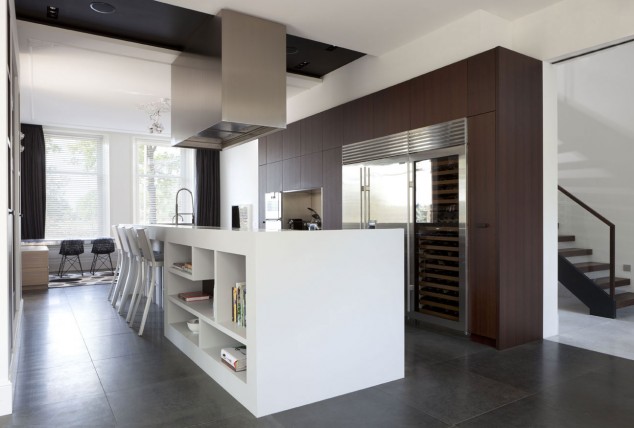 Kitchen islands are very practical pieces of furniture. Take the kitchen island design on the picture above as an example. With this kind of island you will have a place for preparing food, a seating area for dining and on the side that is probably facing the living room there are shelves where you can place your books, magazines or some other decorations.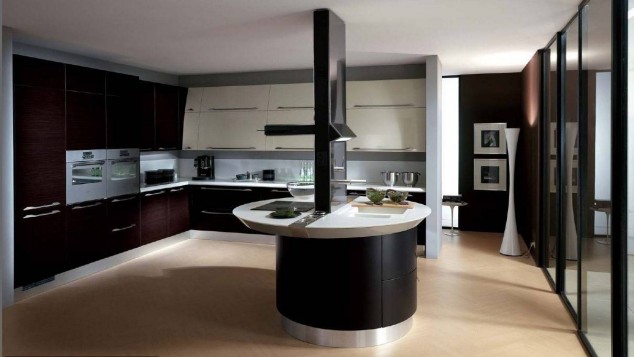 Here is one unique kitchen island design. Even though it is not that large it is very practical and it is a also a great way to fill in the space in this enormous kitchen.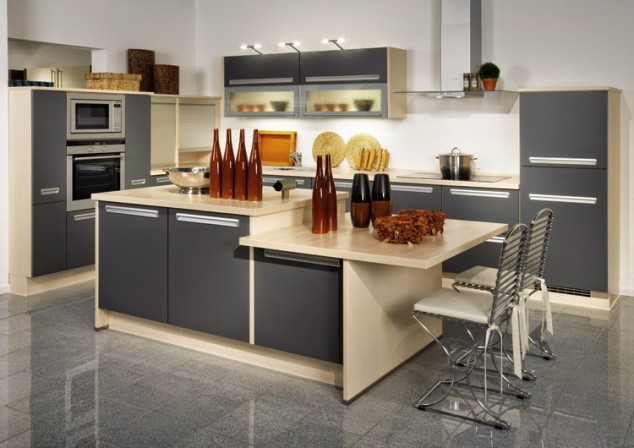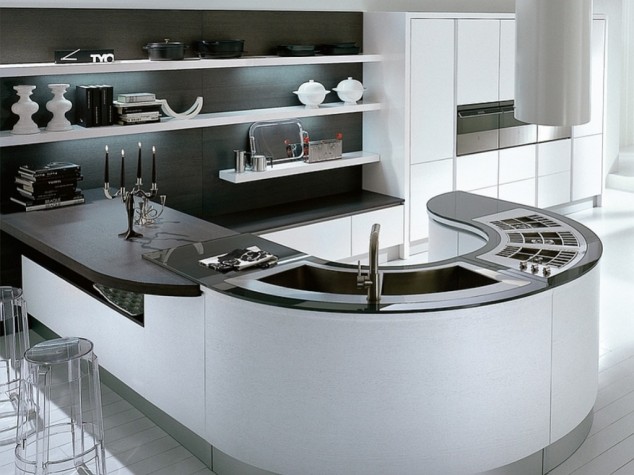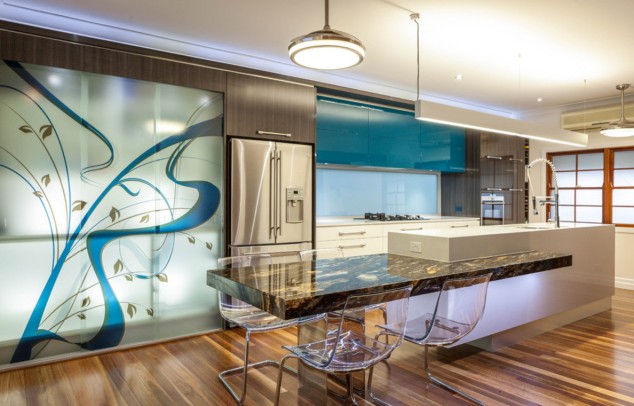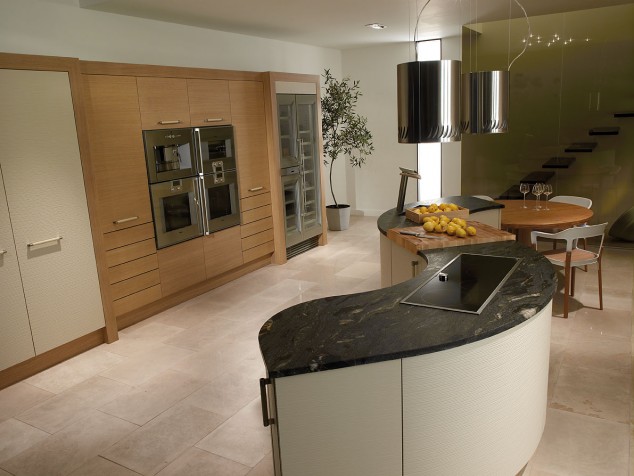 The shape of your kitchen island can also be curved and unusual like this one.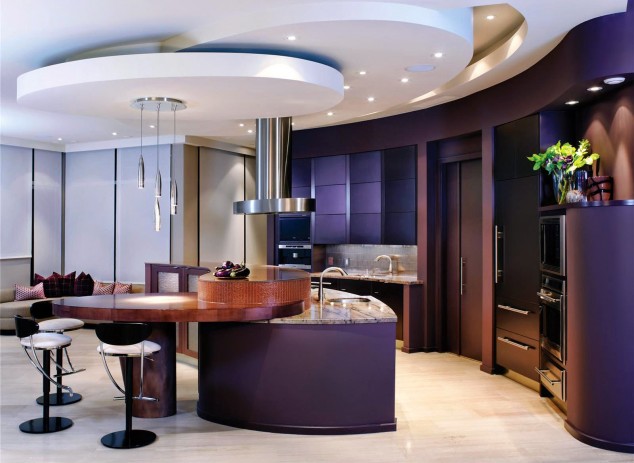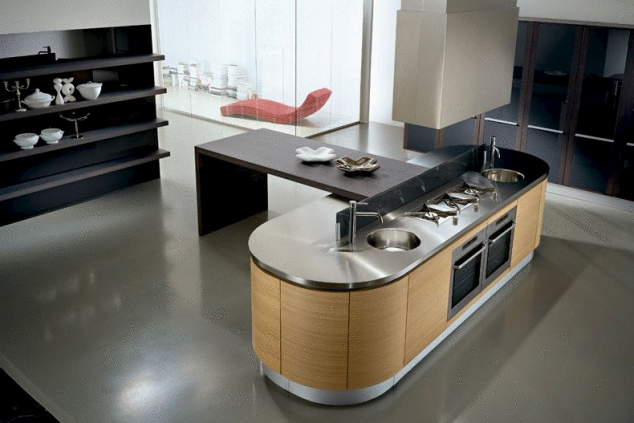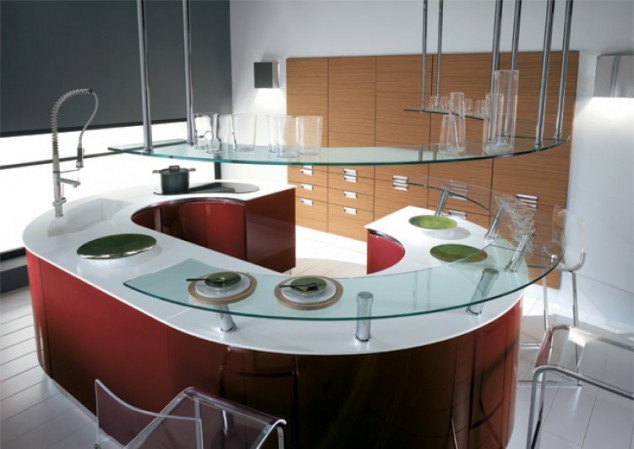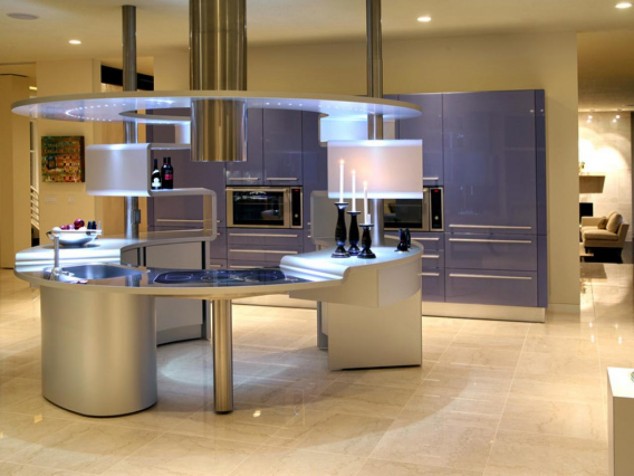 For an island like this you need a bigger kitchen but it is definitely worth all the space that it takes up. This contemporary kitchen island design is marvelous.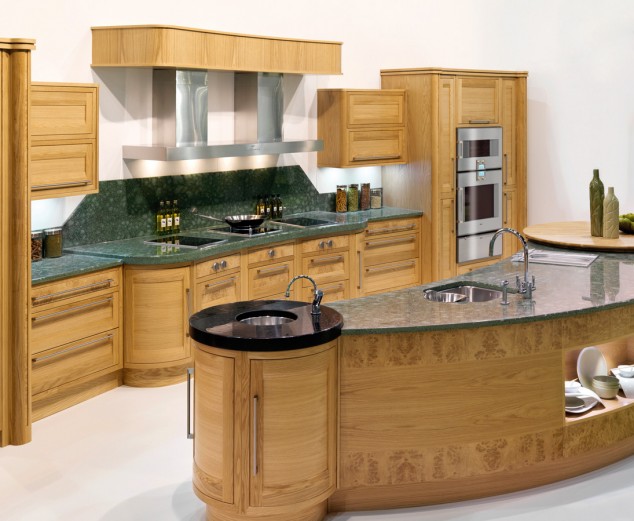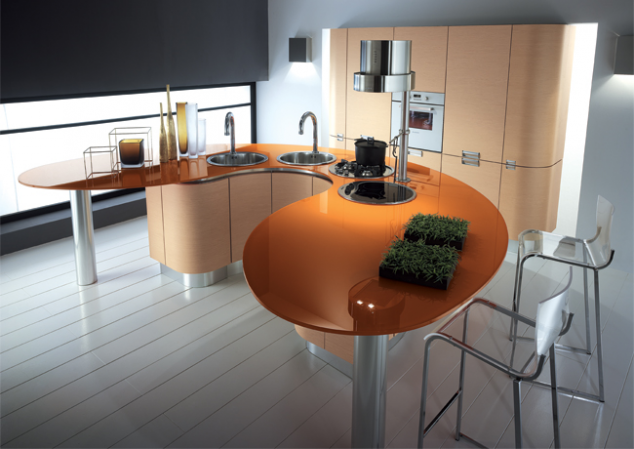 A circular kitchen island for a circular kitchen design. Everything is rounded up perfectly here.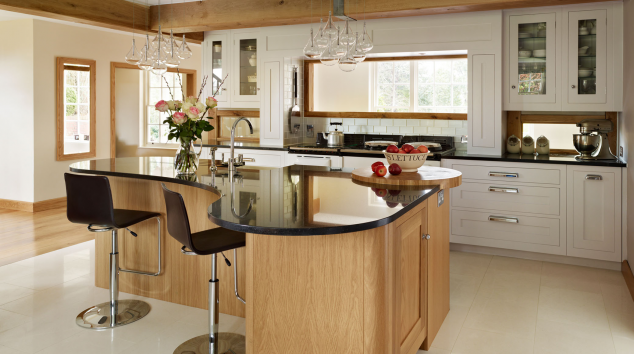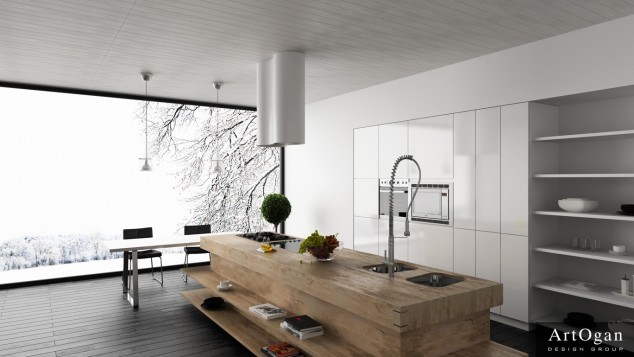 The simple rectangular shape of this kitchen island and its light wooden texture fit in stunningly in this minimalist interior.