Nature is the biggest artist ever seen. Its beautiful creations can sometimes confuse the human eye, as it is unbelievable that something so amazing and so brilliant can just exist and be completely created by nature alone. Looking at these pictures, you will be amazed and stunned by all the amazing wonders nature has created. Here are a number of photographs from all around the world that look so unbelievable it's even confusing! But, believe us, they are real and these places do exist.
Amsterdam, The Netherlands
What you are looking at is not Photoshop – these are real tulip fields in the Netherlands!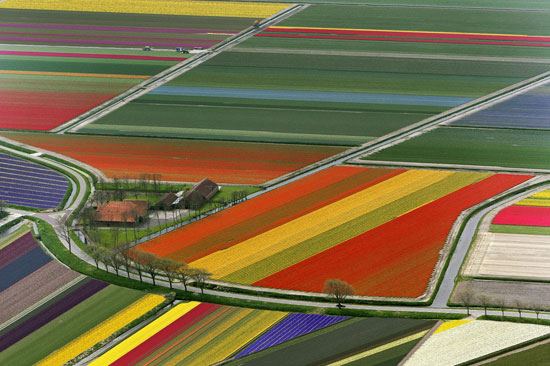 Ashikaga Flower Park, Japan
An explosion of colors that looks amazing and surreal! You won't believe your eyes.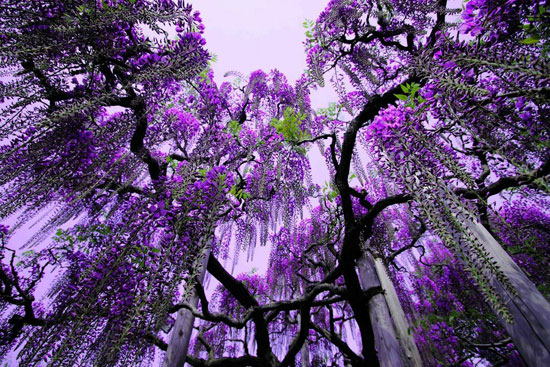 Morondava, Madagascar
This picture looks like it came out of some painter's imagination.

Image via www.karmadecay.com
Woodlands in the Netherlands
Watching this beautiful scenery, I wish I could walk here all day long. The rays of sunshine coming through the branches provide a magical feeling of peacefulness and serenity.
Horseshoe Bend on the Colorado River
This is an awesome wonder of nature, a bend in the form of a horseshoe.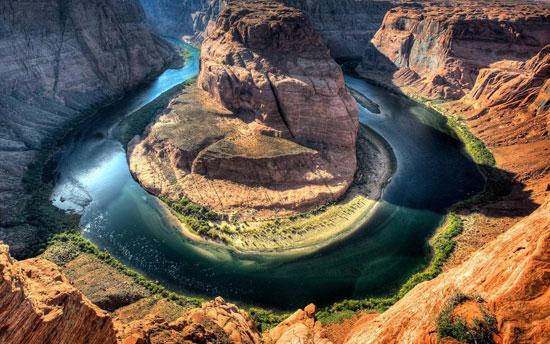 Japanese Maple Tree, Austin, TX
Is this really a photograph or a work of art? It is truly magnificent and astounding.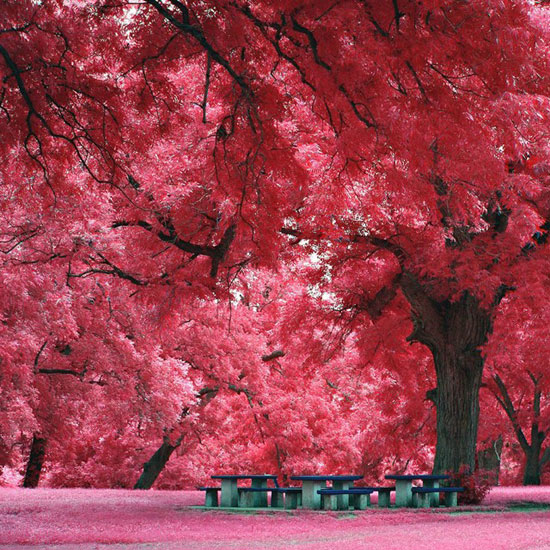 Cypress Gardens, Empress Tree
Flowery trees simply inspire happiness, don't they? And as an addition to this beautiful view,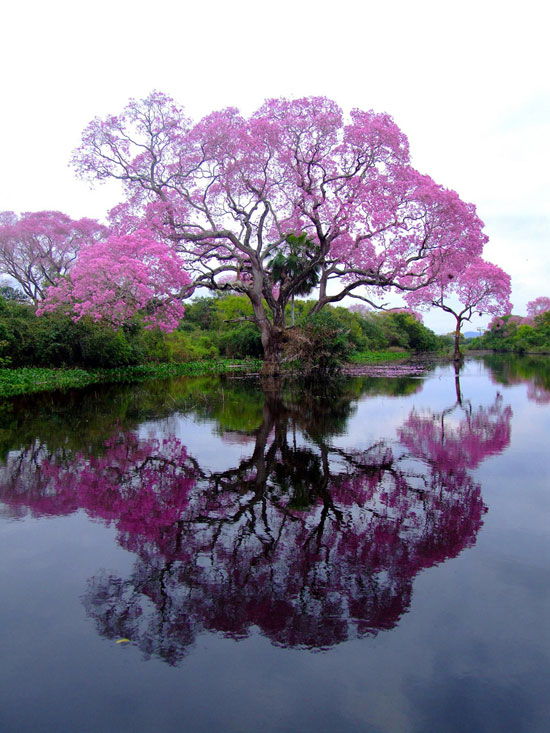 Moraine Lake, Canada
Yes, what you are looking at really exists!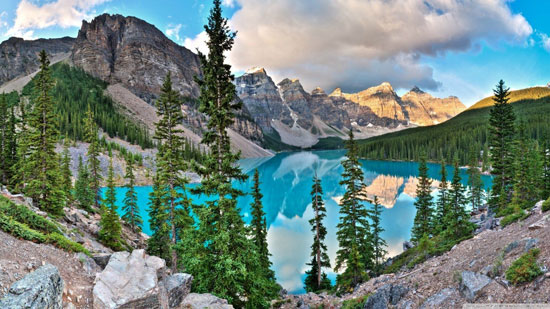 Japanese Tea Field
How can this be so perfect? It looks as if it has been drawn with a ruler, it's so symmetrical.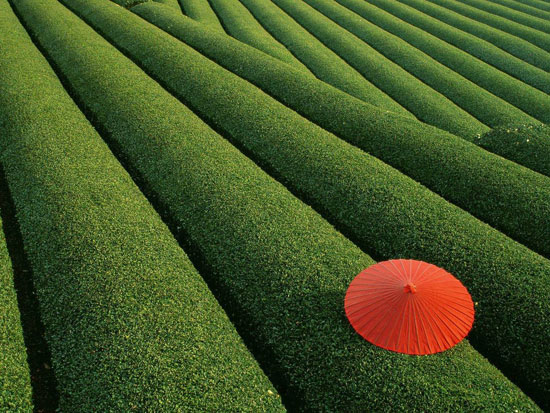 Kochia Hill, Hitachinaka City, Japan
Who wouldn't want to take a walk in this incredibly colorful and amazing place?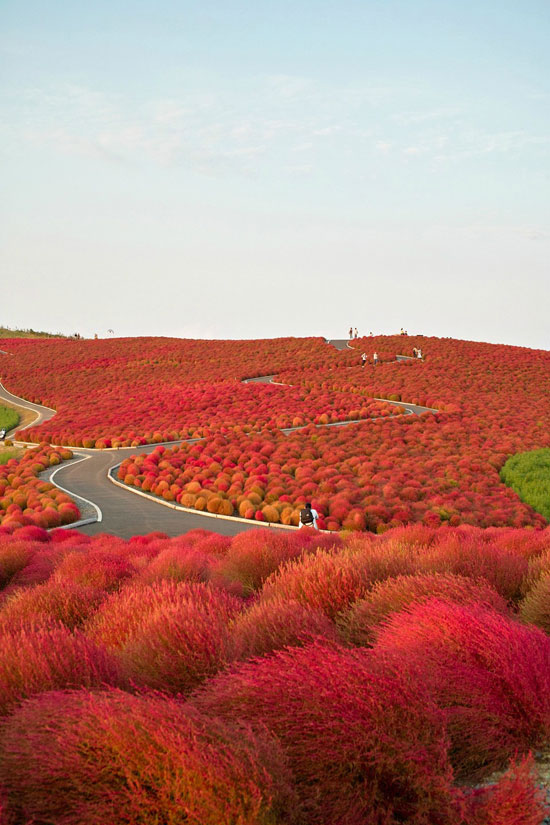 Spotted Lake (Khiluk) British Columbia
Nature never stops surprising us. This is just another proof.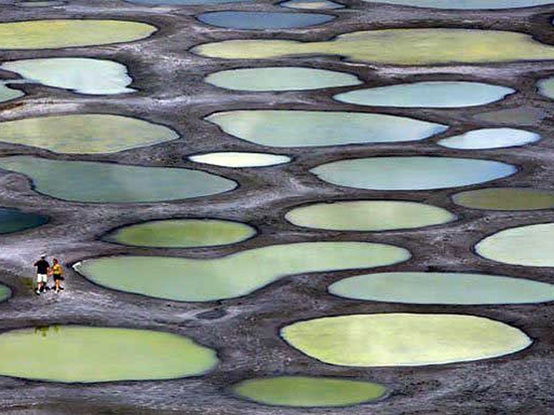 Whitehaven Beach, Australia
Every beach is beautiful, but this one is particularly special. This must be what Heaven looks like!
Havasu Falls, Grand Canyon National Park
I want to be here, right now!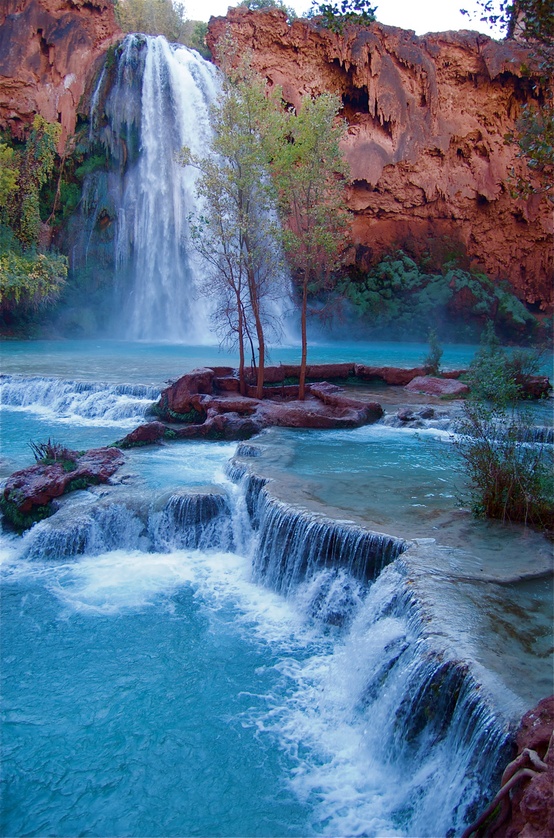 Hitachi Seaside Park, Ibaraki
This beautiful park makes you feel as if you are inside a color-book!