They say you can always recognize a lady by her hands. A real lady can always find time to take care of her hands, which involves the nails as the most important feature of the hands. A woman should always pay attention to her hands and keep them soft and gentle. Luckily, nails offer a lot of room for experiments, and they grow out. You can try various manicures and figure out which ones work best with your nail shape, nail length and skin tone. Of course, they should also be practical, so if you are doing a lot of manual work with your hands, make sure your nails won't impede you in your work. But that doesn't mean you can't polish them or design them the way you want! So if you are looking for ideas for your next manicure, whether it is for everyday, for work, maybe an interview or a party, you can find whatever you are looking for here. Go ahead, choose one and then wave your hands proudly!
This nail art is for those who really like elegance – simple, yet classy, and very feminine.
This manicure is very attractive and beautiful. Gold is always in, isn't it?
Impress everyone with this unique nail art – beautiful colors, pearls and gold details.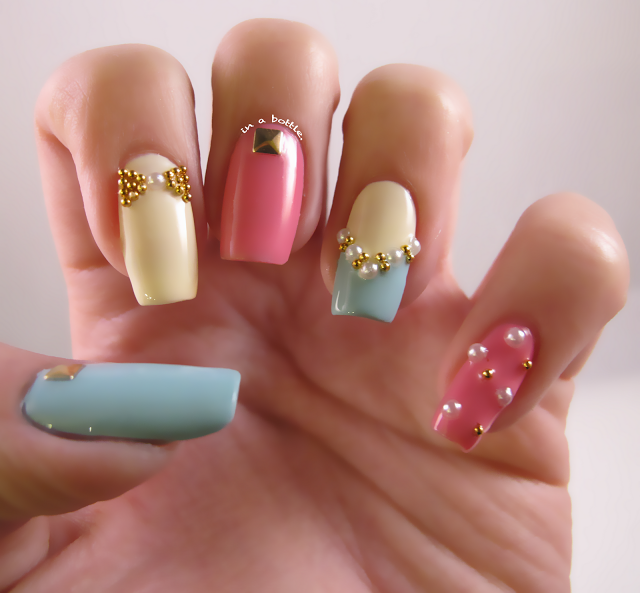 Black goes with everything! You can't go wrong with this nail art.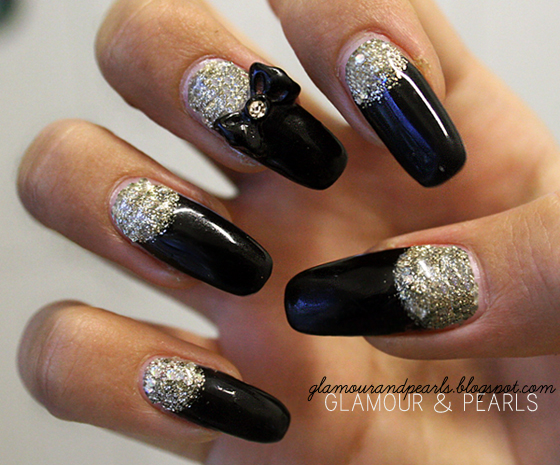 A combination of animal print and a bow – wild and cute at the same time! Add some glitter to make it more spectacular.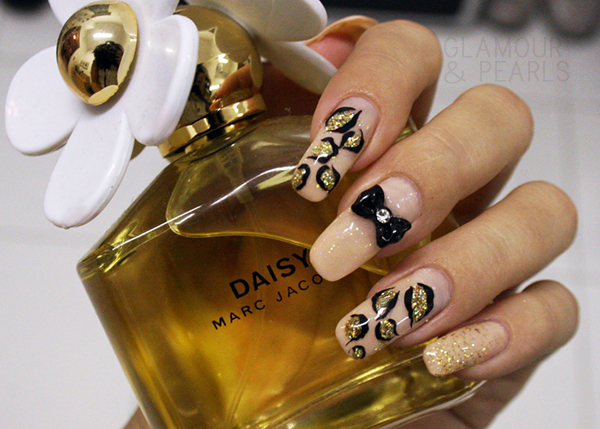 Spring is on the way – paint your nails in pretty and lively colors!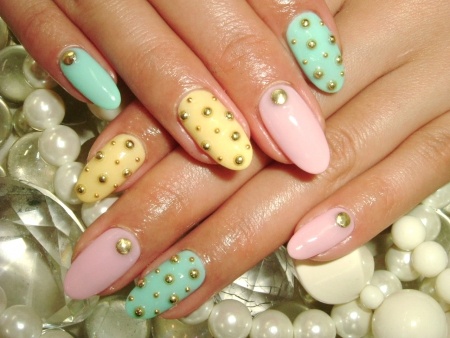 If pink is not a feminine color, than which is?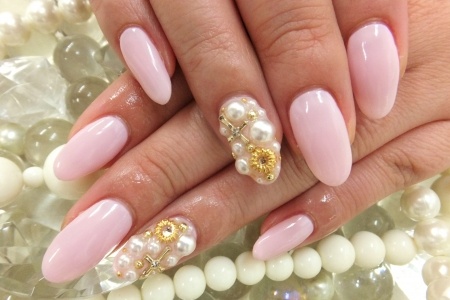 Pearls are always a good choice, even for manicures! Show how classy you are with this manicure.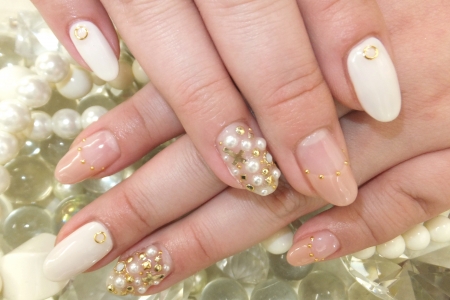 Animal print can look very delicate – this is the proof! Pink and white vs. animal print is an unusual combination at first, but it sure looks stunning.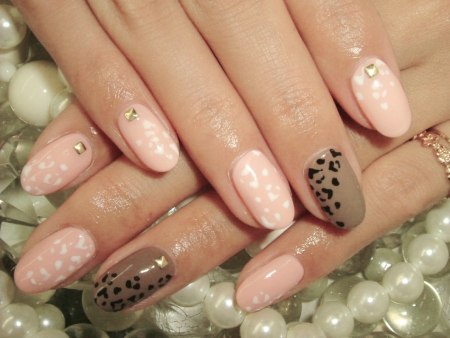 A little glitter is always welcome! Let your nails shine and attract curious eyes. And another plus, you can very easily do this nail art at home!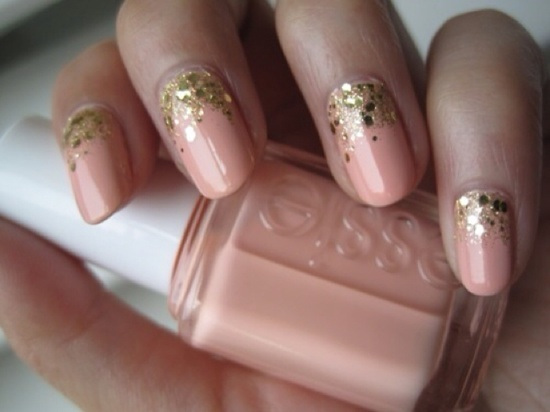 This is an awesome nail art – you'll have the most original nails!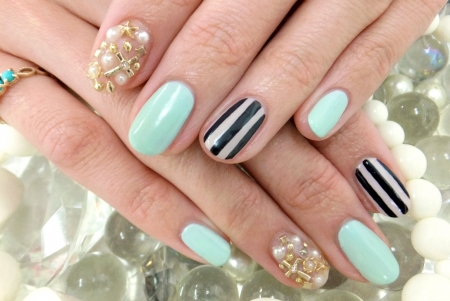 Sparkle on ladies! Attract a lot of attention with this unique sparkly nail art!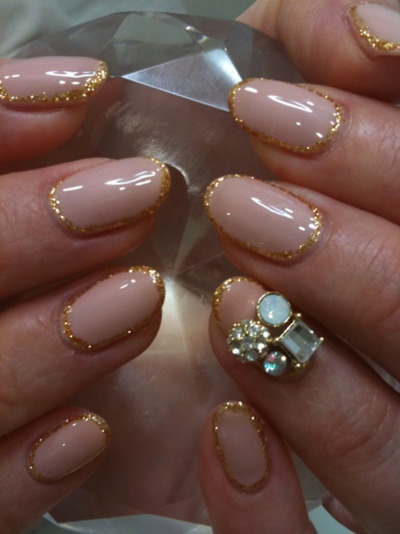 Feel like a Barbie with this baby pink nail art!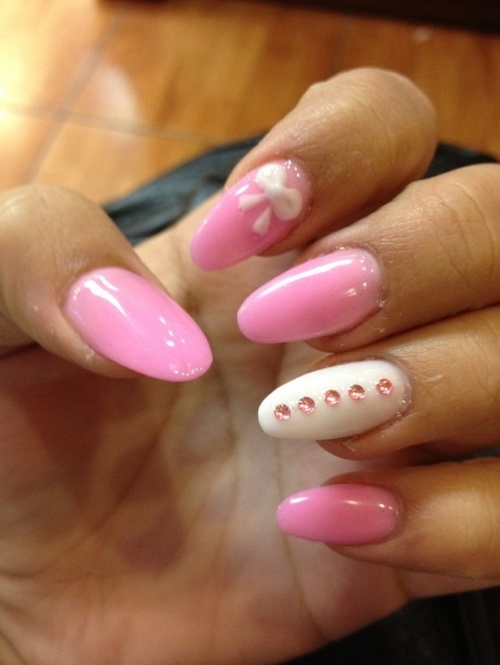 Black nails look very sexy, but add a touch of gold to make it more impressive and special.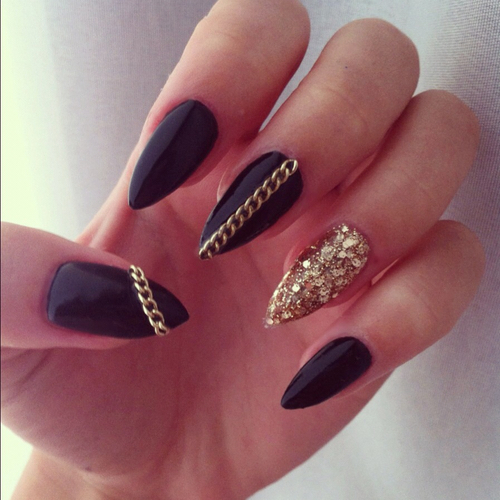 This is a very cute and girly nail art – exactly what you needed!