You want to adorn your home with some small details and make it prettier, but you don't want to spend too much money? Here are a few ideas for DIY projects, so that you can make them at home with little effort, and have beautiful and original details around the house. Make all your friends jealous and asking where they can buy them!
Flower Votives
Candles always improve the atmosphere and make everything look prettier, but why not make candles even prettier? Check out this incredible flower votives!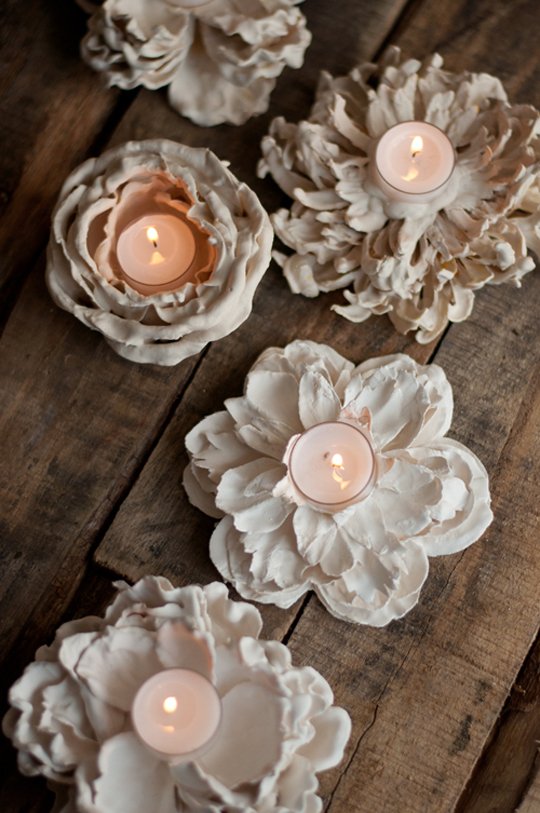 A Bird's Nest Lamp Shade Out Of  Newspaper
Don't know what to do with all the newspapers that stay behind? No worries, you don't have to throw them out just yet! Make this creative lamp shade in the form of a bird nest!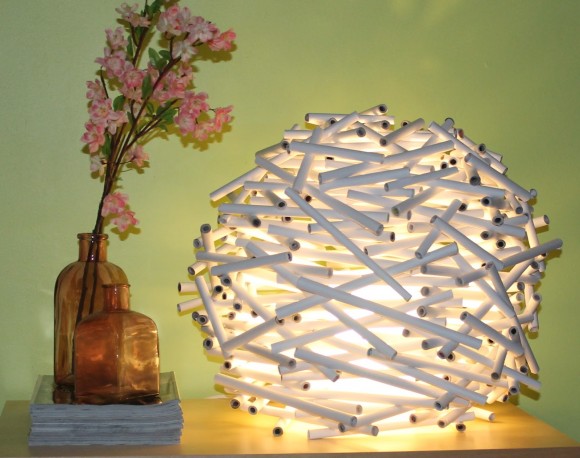 Utility Bucket Ottoman
You need or want a new ottoman? What are you waiting for, make one! The benefit, beside being cheaper, is that you can design it anyway you want!
Hexagon-Shaped Pillows
Make your own original pillows in the shape of a hexagon and brag about them, everyone will want to know where you got them!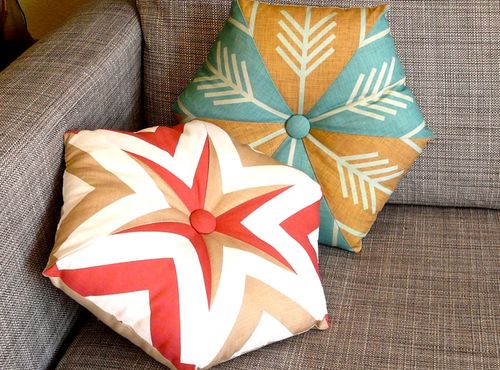 Upholstered Bench
Decorate your porch or your yard with this easy to make comfortable bench, and enjoy drinking coffee here while looking at the sunset.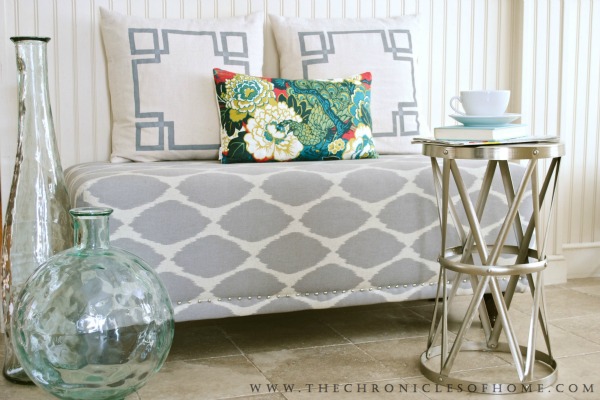 Pedestal Table from a Wooden Tray
You were planning to throw away that old wooden tray? Well, think twice, it might turn into a very useful and pretty pedestal table with just a few steps!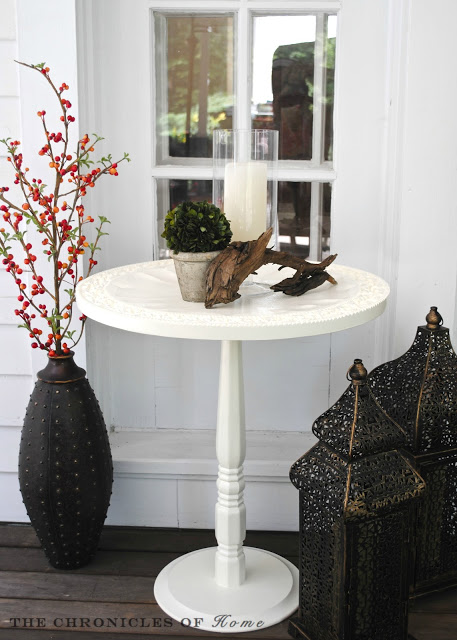 Honeycomb Shelves
Shelves are necessary, and since you need them so much, why not make them the way you want them? These honeycomb shelves are awesome and very practical, and they look amazing!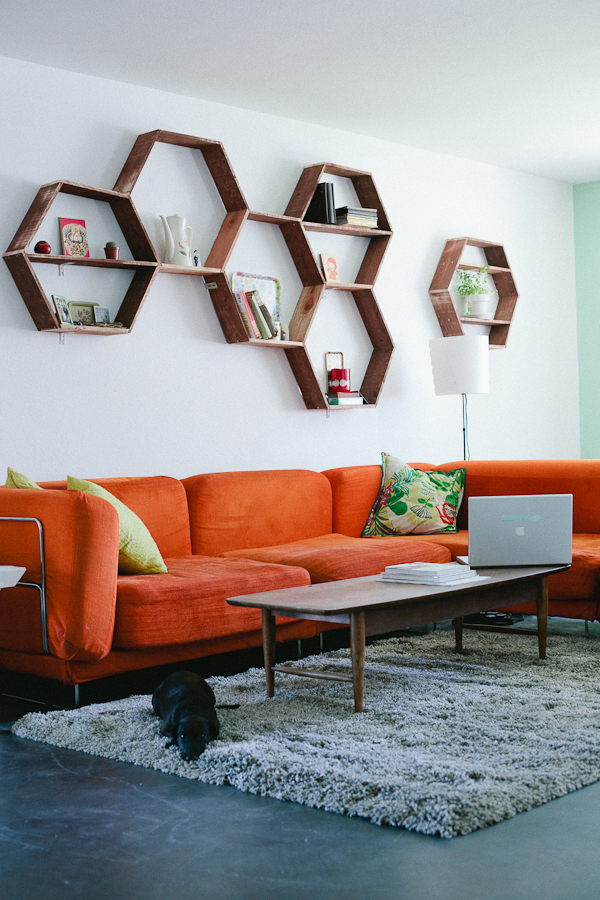 Coffee Table from Wine Crates
When you serve your guests coffee on this great coffee table, everyone will be amazed and envious because they don't have this so cool piece of furniture!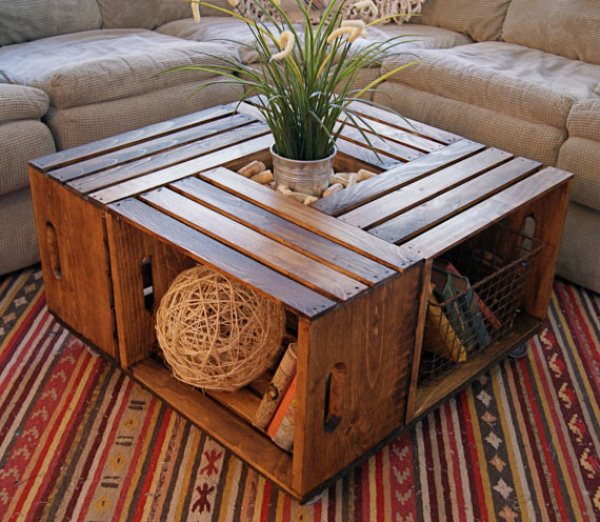 Pipe Mirror
You want to make something creative with your mirror? How about a flower made from pipes?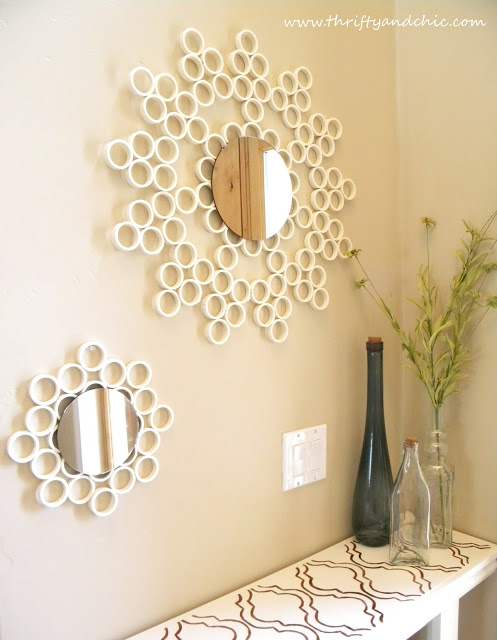 Wood Bud Vase and Salt Dish
Decorate your dinner table with this wooden dish to keep your salt, and insert a small vase with flowers to give the table some life!