Pasta is always a good choice for a meal, any meal. I mean, seriously, who doesn't love pasta? Pasta is excellent when you don't have a lot of time to make a meal, it's easy, simple and very delicious. It is also great for a fancy dinner or a surprise meal for someone special. This Italian food is awesome for every occasion and situation. And there are so many different ways of preparing it, that even if you ate pasta everyday, you would never get sick of it!
Fettuccine with Lemon Tuna and Capers
People who haven't tried pasta with tuna, don't know what they have been missing in their lives! If you still haven't tried it, don't wait any longer, you are guaranteed to enjoy!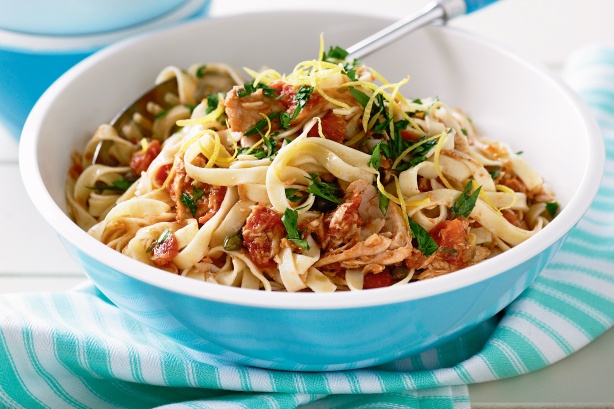 Creamy chicken and mushroom fettuccine
Chicken meat and mushrooms is always a good combination! Add pasta to the mix and you have the perfect meal.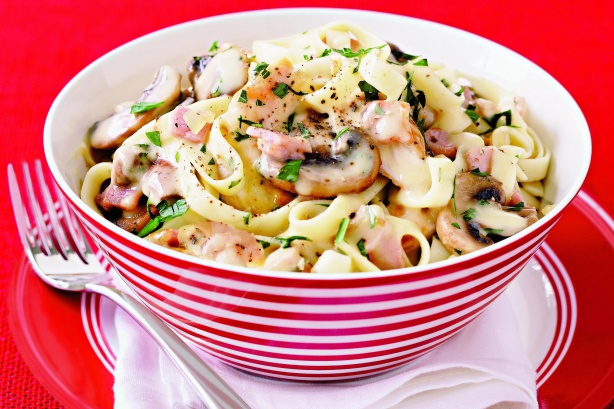 Lemon Fettuccine with Seared Scallops
Pasta and seafood is the perfect recipe for an excellent meal. Enjoy the rich taste improved by the touch of lemon.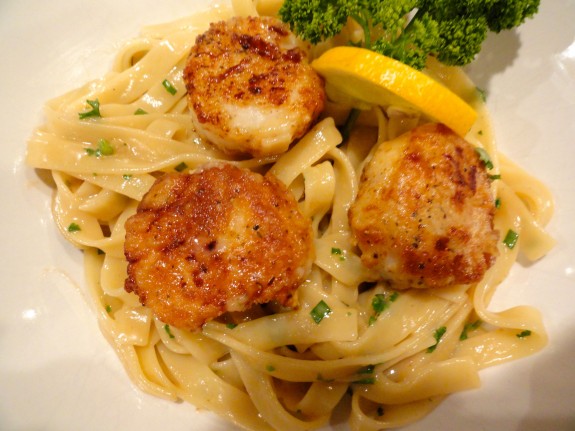 Creamy Cajun Chicken Pasta
Doesn't this make you hungry just by looking at it? It looks so delicious!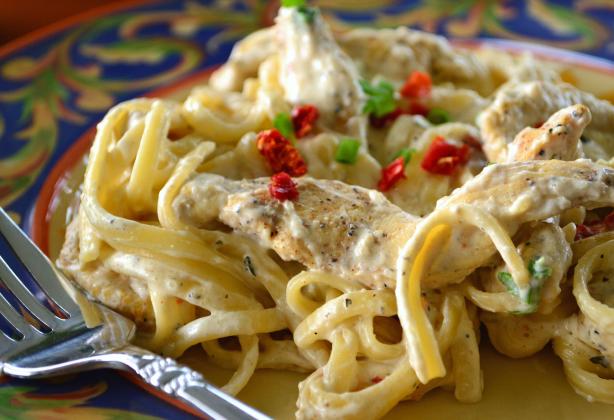 Sausage Cacciatore
Try this great recipe, you won't regret it! Give yourself a treat – make yourself a sausage Cacciatore!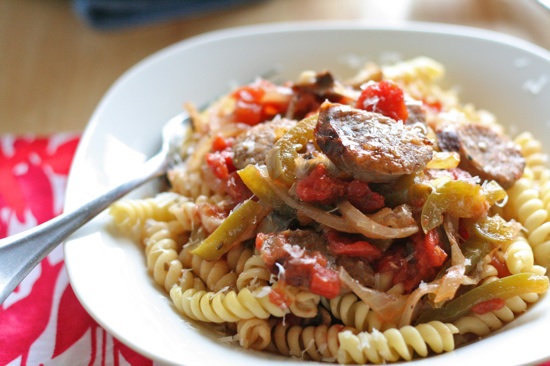 Lighter Whole Wheat Lasagna
We mustn't forget about lasagna when we discuss pasta. You must try this recipe if you enjoy both delicious and healthy food.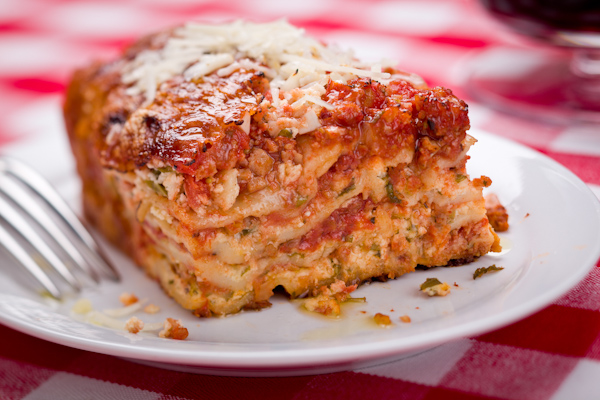 Penne with Spinach and Sausage
Add some vegetables to your cooked pasta for a richer taste, and it sure does look amazing and colorful!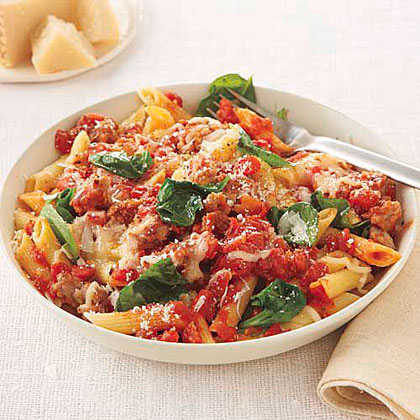 EJ's Pasta Primavera With Sausage
Spoil your stomach with this rich unique dish. After you try it you'd wish you had it all day everyday!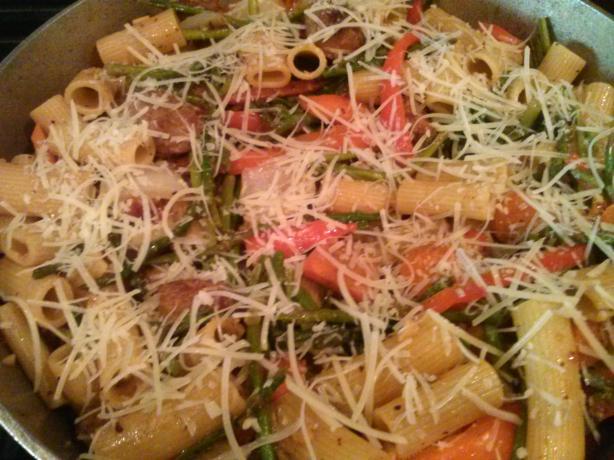 Penne with Asparagus and Mushrooms in a Gorgonzola Sauce
A meal for gourmets – are you one of them? If you are, then you will definitely enjoy this recipe!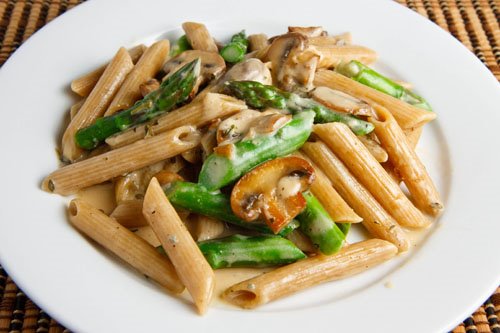 Chicken Sausage and Asparagus Penne
Roll up your sleeves and start cooking – you just found your new favorite food. And keep the recipe a secret, let everyone go crazy about it!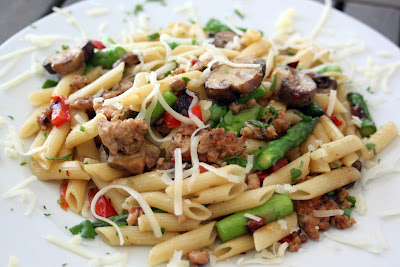 Broccoli Rabe and Salami Pasta
Surprise your friends and family with this new amazing recipe – they will love it so much they will ask for more.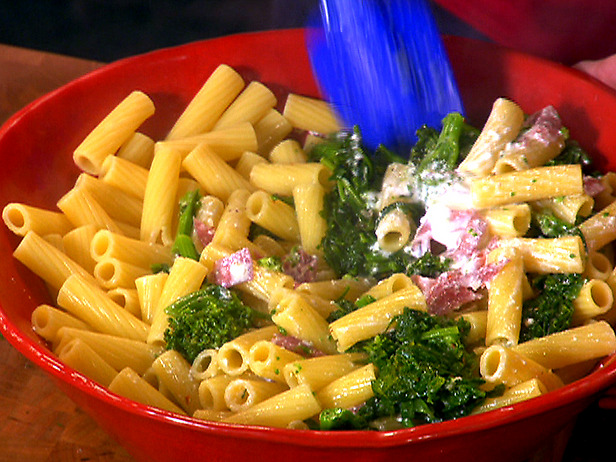 Roasted Vegetable Pasta Primavera
This is a very delicious and healthy meal, so if you can't decide between pasta and vegetables, why not have both?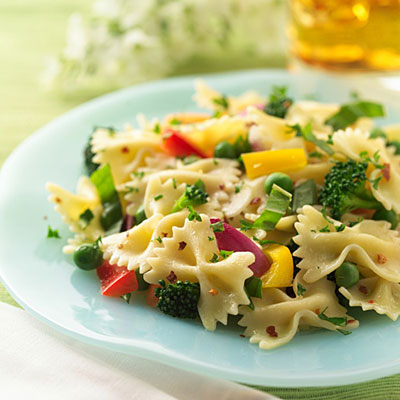 Tunisian Penne
This is so delicious, you will have to force yourself to stop eating!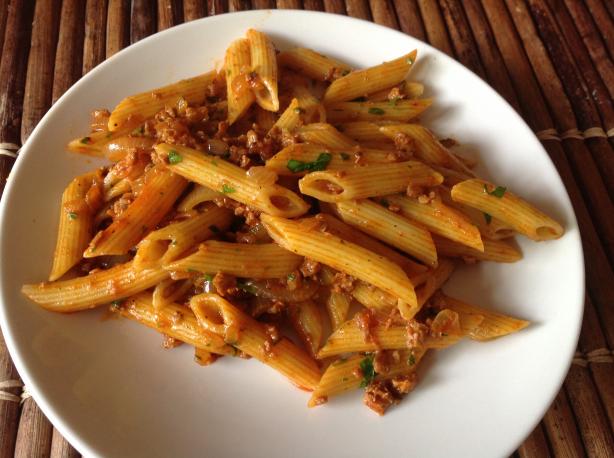 Chicken Enchilada Pasta
Chicken is good with everything, you can never go wrong with chicken.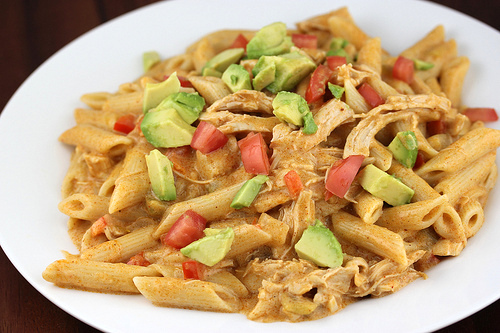 Spaghetti with Zesty Bolognese
And of course, pasta would not be what it is without the famous Bolognese sauce. Spice it up and enjoy the unique amazing taste!