Your bedroom is the place where you relax after a long and stressful day and the place where you get your rest. Therefore, it is understandable that it has to look nice in order for you to feel relaxed and happy there, right? Here are some nice bedroom designs for you, if you want to make your bedroom even more pleasant than it is.
This black and white design is very simple and minimalistic but it looks very nice and organized. You can never go wrong with a monochromatic design, they are elegant and classy.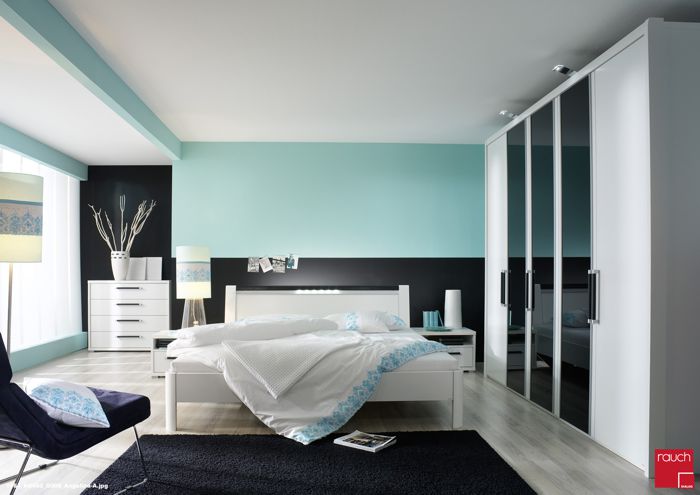 Image via www.housedesignsplans.blogspot.com
 Red is the color of love, the perfect color for your bedroom. And the combination of red and black gives the room a hint of mystery and passion.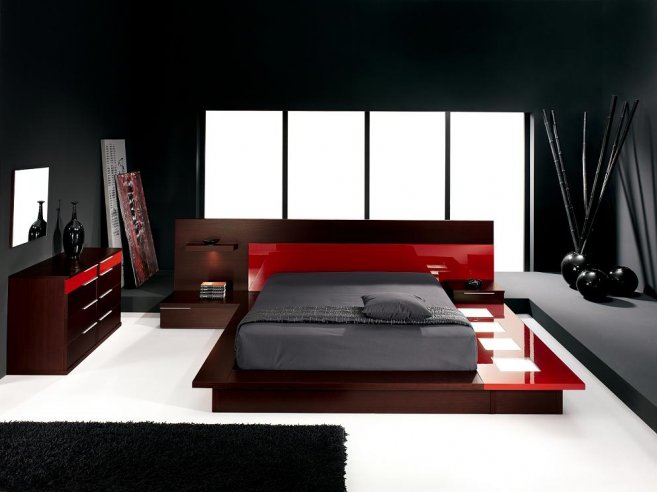 This bedroom looks very pleasant, thanks to the big windows which let in a sufficient amount of natural light – for mornings that start with sunshine!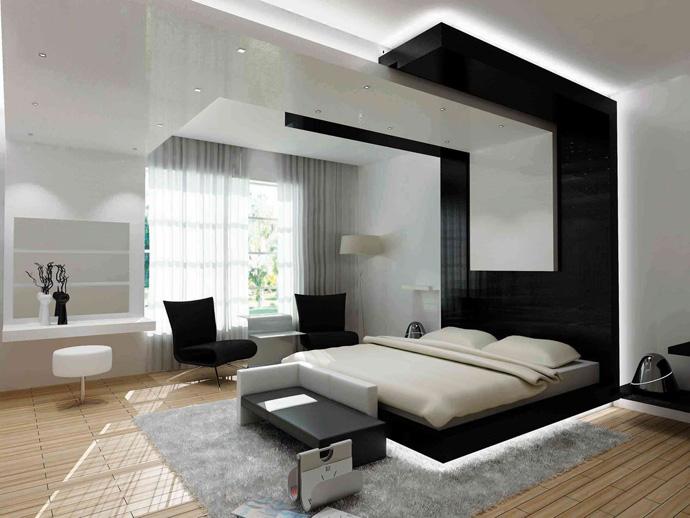 This bedroom design is very creative and original, and the hanging lights improve the ambient.
This bedroom is very modern and original. The dark colors are excellently contrasted with the touch of purple and white, and of course the big window which brings light to the room.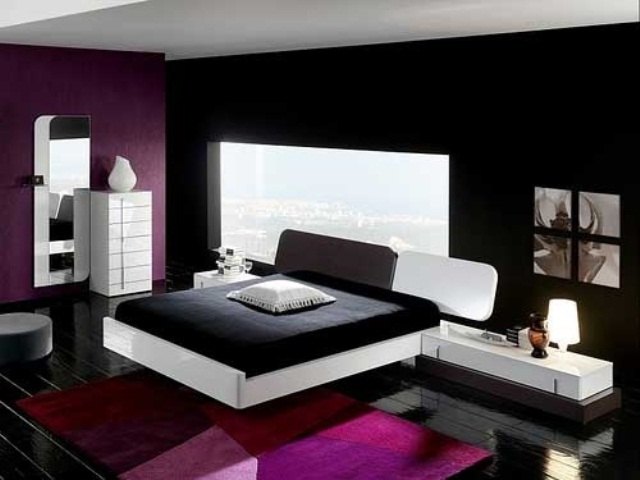 A beautifully designed bedroom, overlooking the trees, because green is great for resting the eyes, isn't it?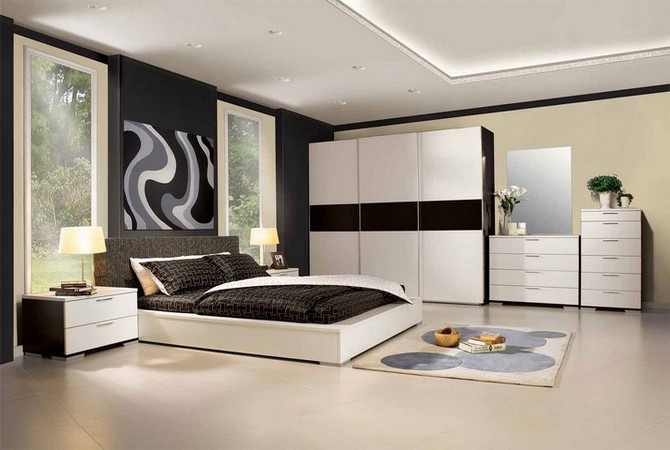 Another black and white design which looks awesome!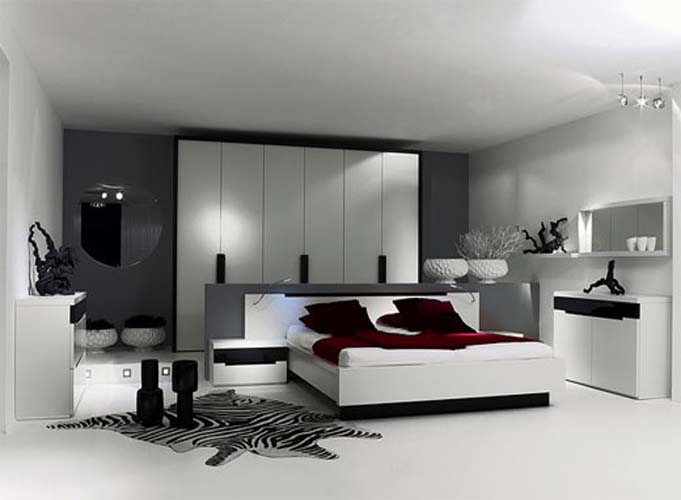 This bedroom is a great example of the rule "less is more". It doesn't have a lot of furniture but it looks really amazing, and the big windows make it even more beautiful.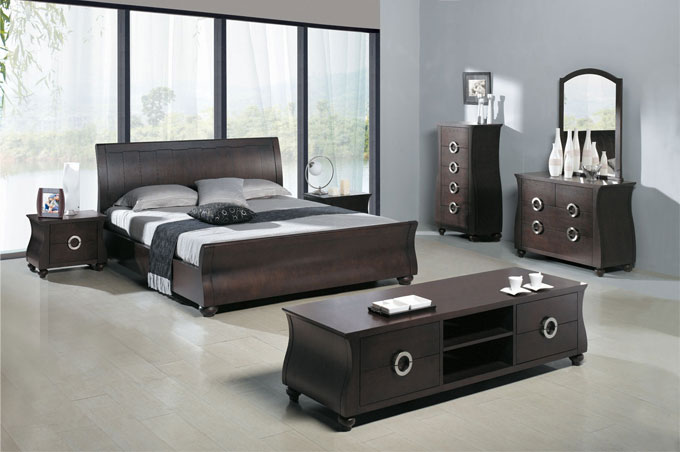 You would never want to leave this bedroom! Just imagine, lying in bed and looking at the ocean… Why would you want to get up?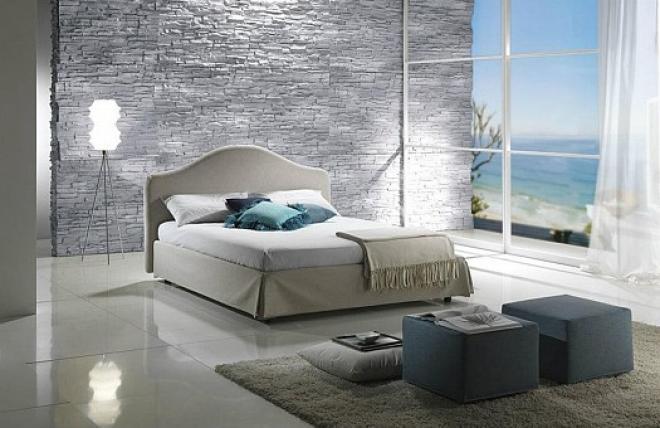 This bedroom is gracefully and artistically designed, and it really looks amazing!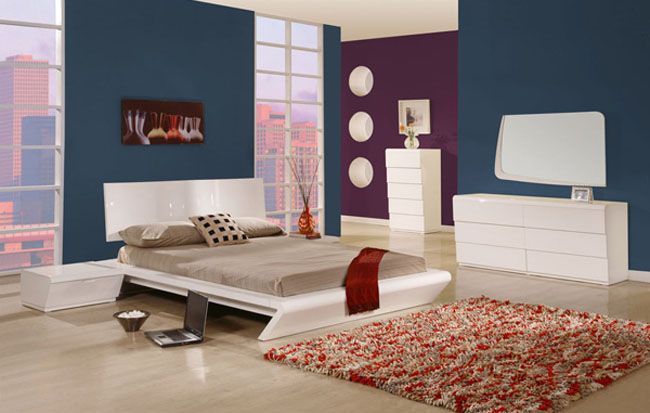 Black and white can sometimes look a bit harsh and monotonous, but this is not the case here thanks to the sculptures, pictures and the beautiful wallpaper in the corner.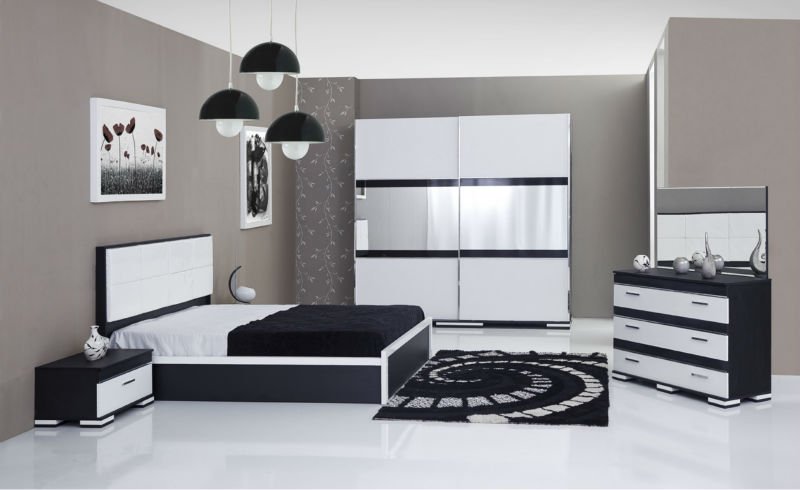 This bedroom simply radiates warmth and peacefulness. Who wouldn't want to sleep here?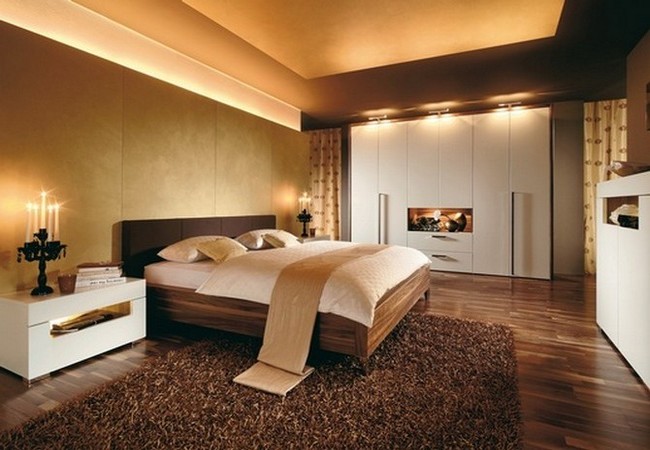 Why would you need a beautiful bedroom if it's not practical? This room combines both!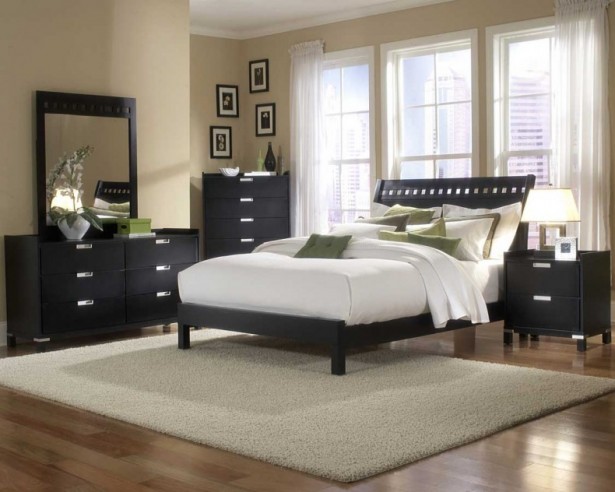 An amazing bedroom for those who are not satisfied with the ordinary – this room is original and unique.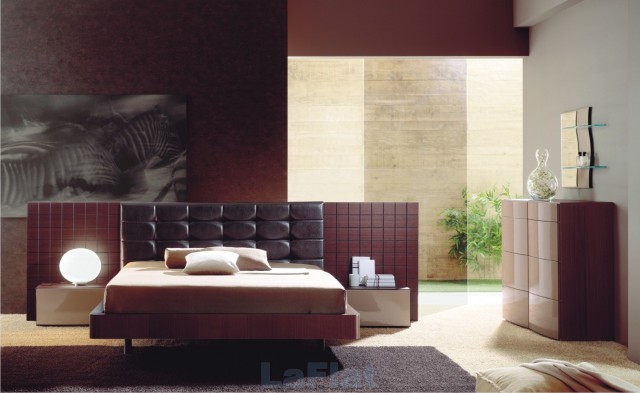 Just lie back and fall asleep in this stunning bedroom – dream on!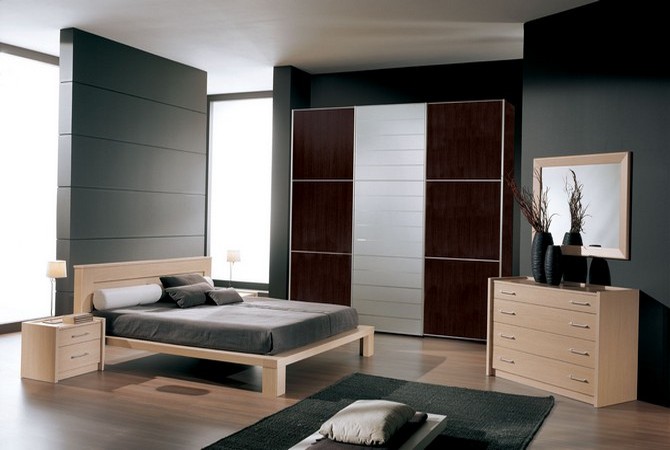 Wake up with a smile on your face in this beautiful and warm bedroom.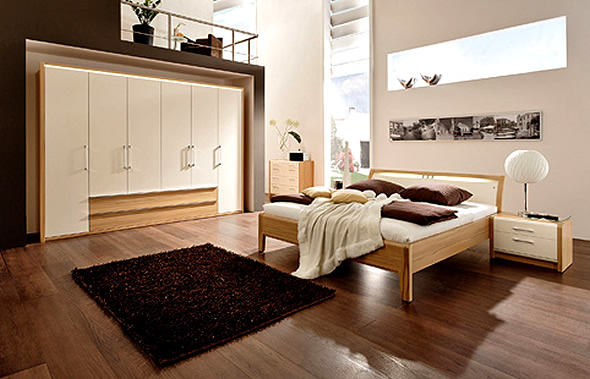 Wait, this is a bedroom? It's so remarkably done you'd want to spend your entire days here.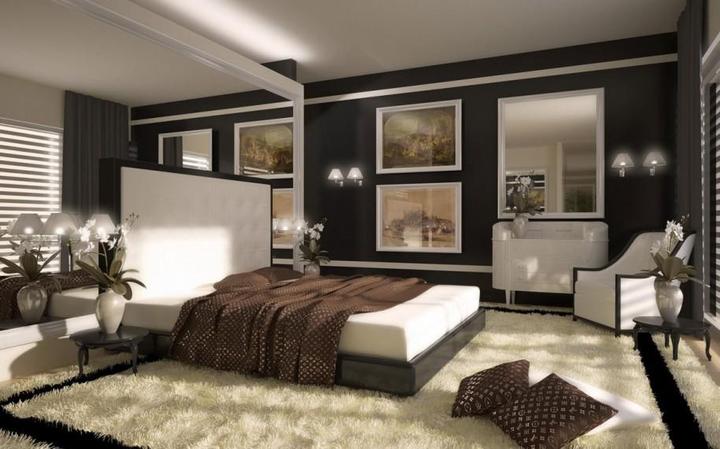 A little green is always welcome in any part of the house, and so as well in the bedroom. Refresh your eyes and have a little nature surround you!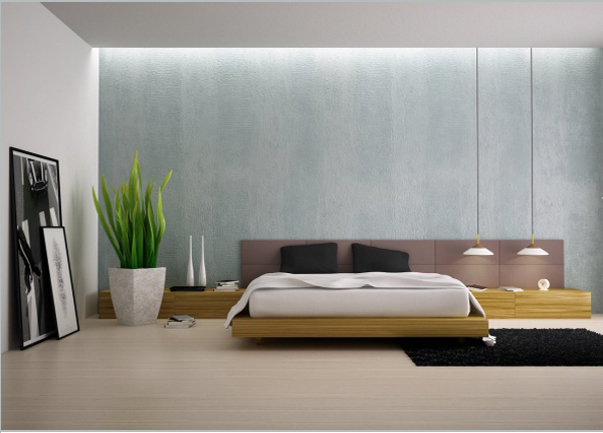 If you had this bedroom, I'm sure you couldn't wait to get in bed!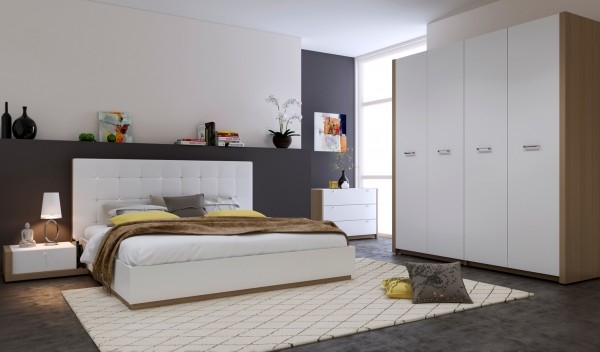 Close your eyes and drift off to sleep – you are surrounded by sheer beauty and elegance!