It is said that travel broadens the mind, and for a reason. There is no better experience than traveling around the world and seeing all the beautiful magic places there are. So, if you get a chance to visit any of these, don't think twice, just pack your bags and go!
Fiji Islands
These islands are located in the South Pacific ocean and are very popular among tourists. They are famous for the beautiful beaches and the warm tropical weather. The perfect place for an exotic holiday, isn't it?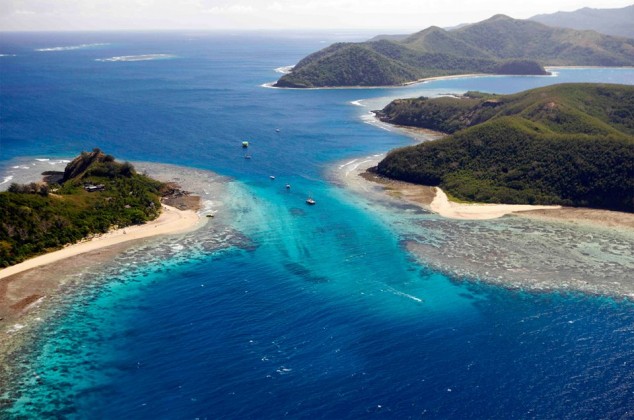 Ha Long Bay, Vietnam
This bay with an interesting name (Ha Long means "descending dragon") is one of this world's treasures, which is the reason why the Ha Long Bay is a UNESCO World Heritage Site.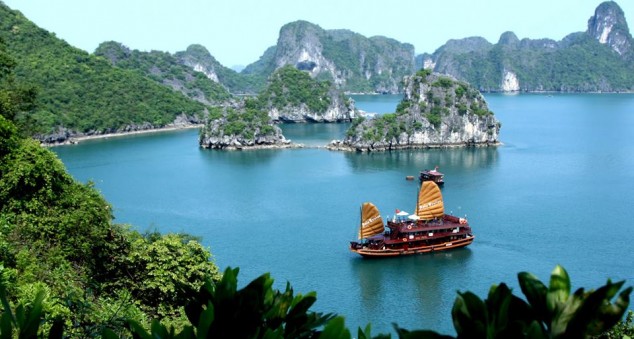 Secluded Beach – Furore – Amalfi, Italy
An amazing secluded beach on the Amalfi coast, hidden between the mountains and splashed by the blue waters of the Tyrrhenian sea… Is there more to wish for?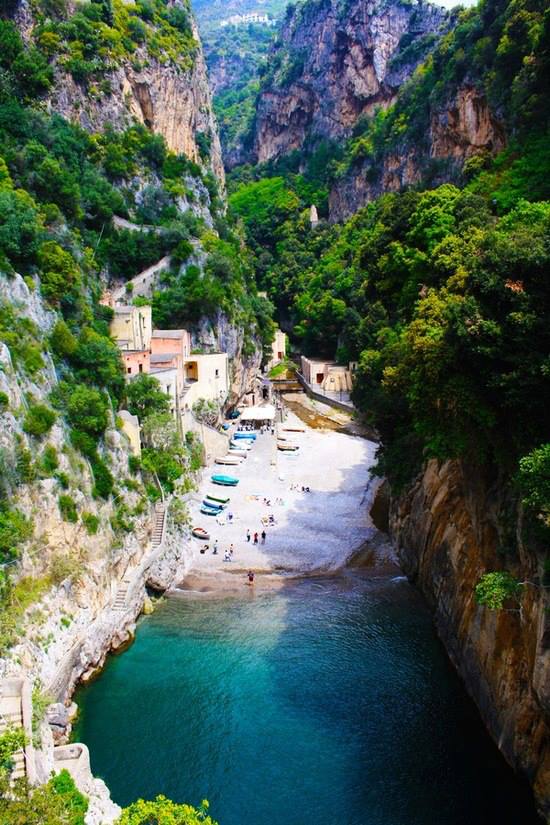 Venice, Italy
Venice is one of the most popular destinations among tourists from around the globe. The beautiful Italian city with canals for streets is a place you must visit at least once in your life. Enjoy your gondola ride or admire the magnificent architecture, feel the Italian spirit on the narrow streets and remember you are in one of the most romantic cities in the world.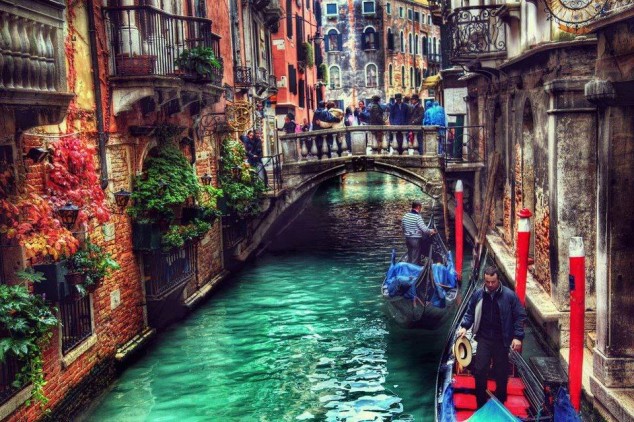 Grutas de Mármore, Chile
These marble caves are simply a wonder of nature. You will feel like you are lost in a story, the beauty is so surreal. It will make you wonder how it is possible that nature has created something so extraordinarily beautiful.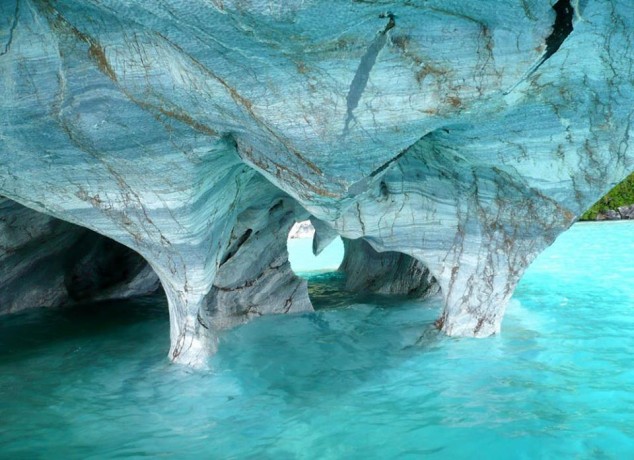 Blue Hole – Espiritu Santo, Vanuatu
Yes, this place really exists! It is like a vertical cave, or a natural swimming pool. It's perfect.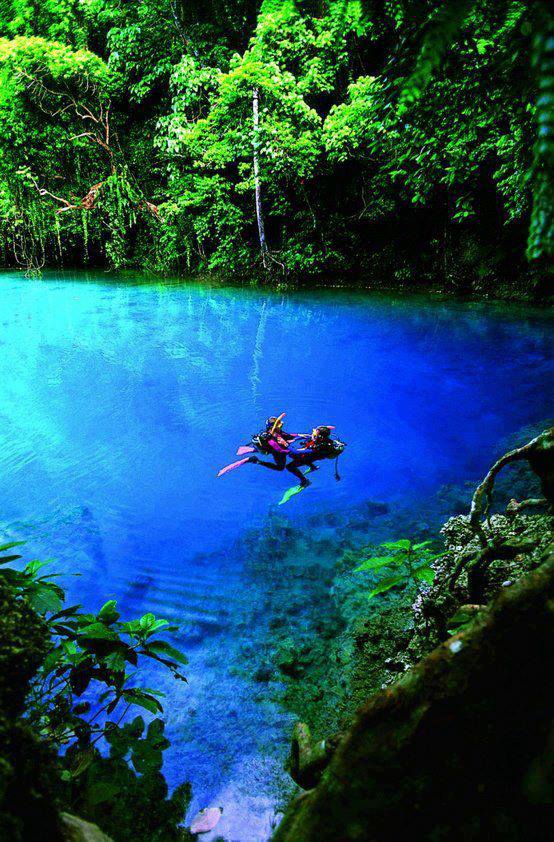 The Navagio Bay, Greece
The Navagio Bay, also known as the Shipwreck bay, is famous for its crystal clear waters. Don't let the name scare you, go ahead and visit this beautiful place.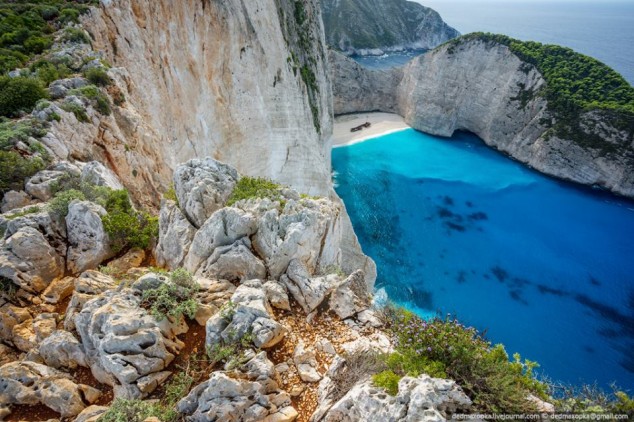 Papafragas Beach – Milos Island, Greece
The Papafragas Beach is a really awesome beach, located between three small caves on the Milos Island in Greece. Just think about all the fun you can have here!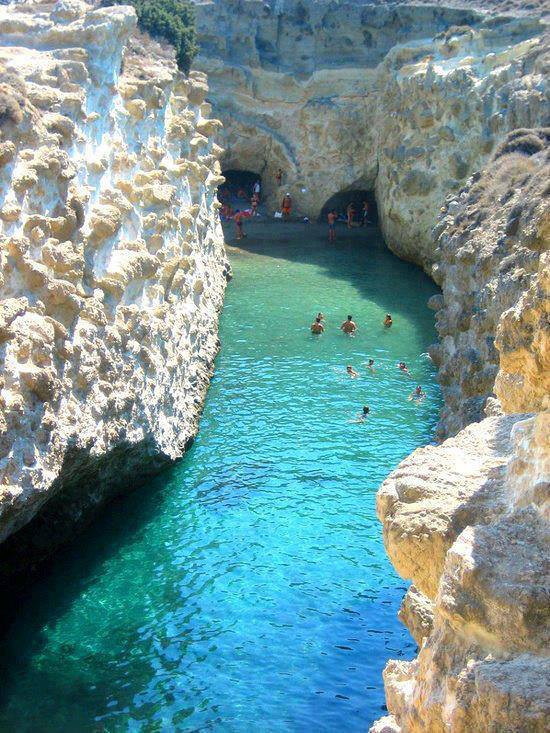 Seljalandsfoss Waterfall, Iceland
Iceland is full of beautiful landscapes, but one of the most famous is the Seljalandsfoss Waterfall.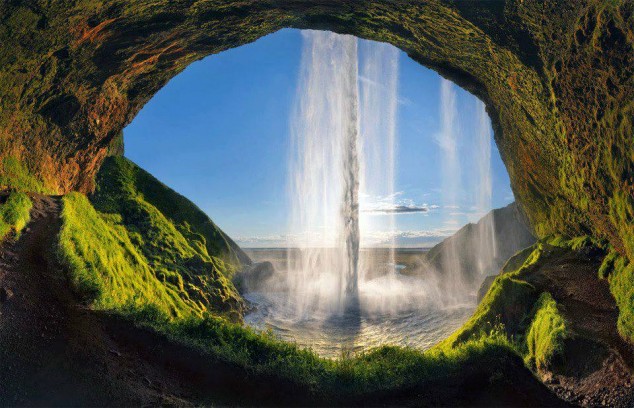 Frozen Waterfall, Slovenia
Another nature's masterpiece – a frozen waterfall! How cool is that? Waterfalls are beautiful in every way, but seeing them frozen is really special.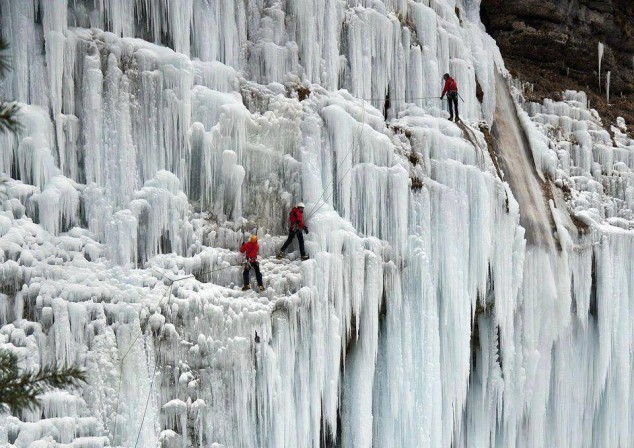 Bimmah Sinkhole, Oman
Isn't this place really cool? Caves are fascinating as it is, but add sea to the mix and you have a combination with which you can't go wrong!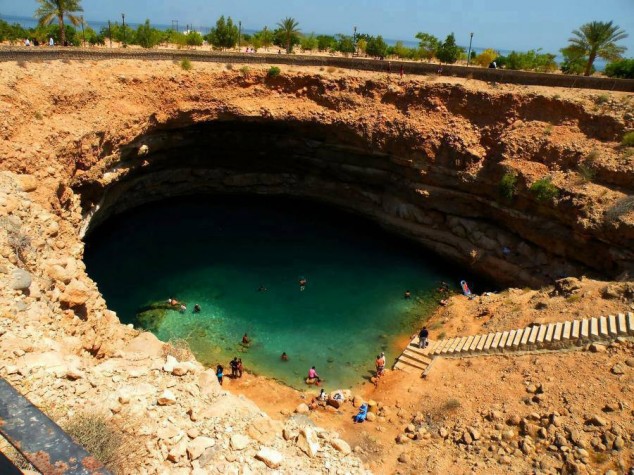 Ternate Island – North Moluccas, Indonesia
This island will enchant you with its beauty, purity, calmness and serenity.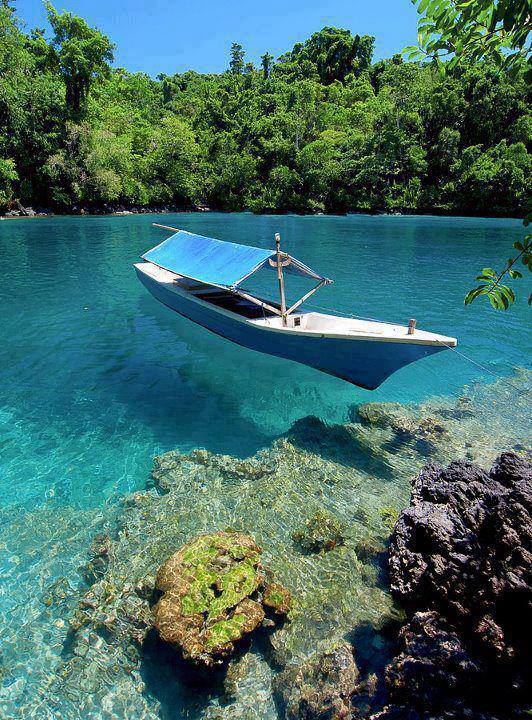 La Grotta Cove – Corfu Island, Greece
Enjoy swimming among these rocks, or use them to sunbathe. Both ways you'll relax in this beautiful place.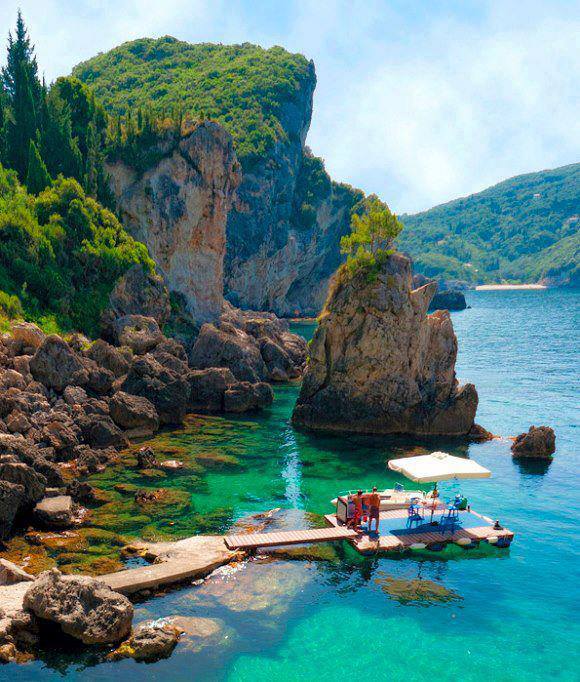 Beautiful view Ladera Resort, St. Lucia
If you are looking for a place to get away from the stress and worries of everyday life, this resort on an island in the Caribbean Sea offers everything you have imagined.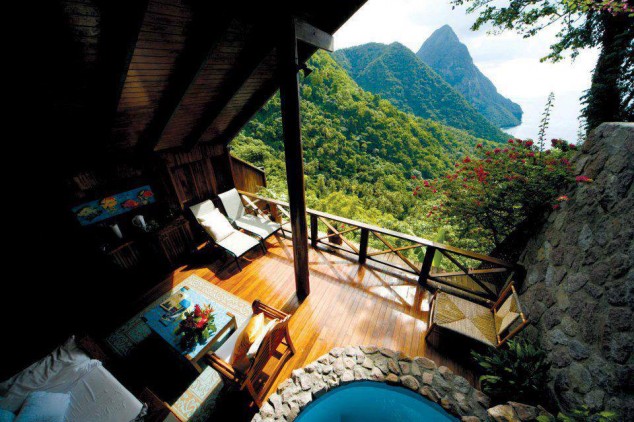 Detian Waterfall, China
Is there a waterfall who isn't magnificent and amazing? You are right, there isn't!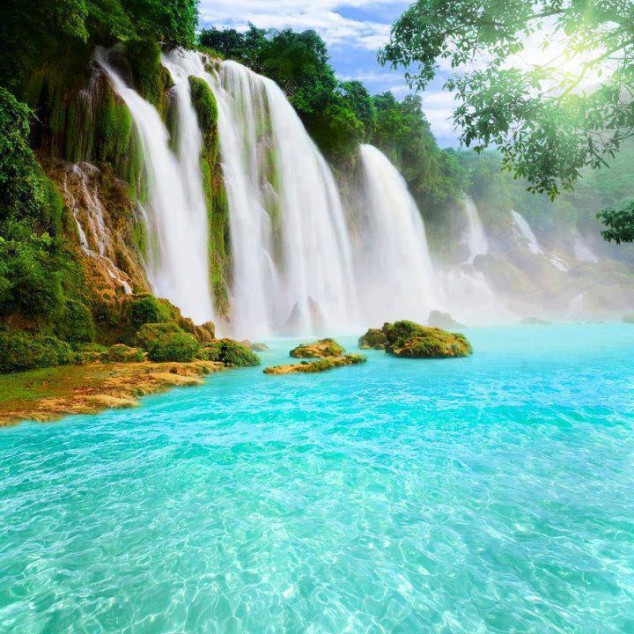 Palawan, Philippines
One of the most beautiful tropical islands in the world, Palawan in the Philippines is the place you'd wish you never had to leave.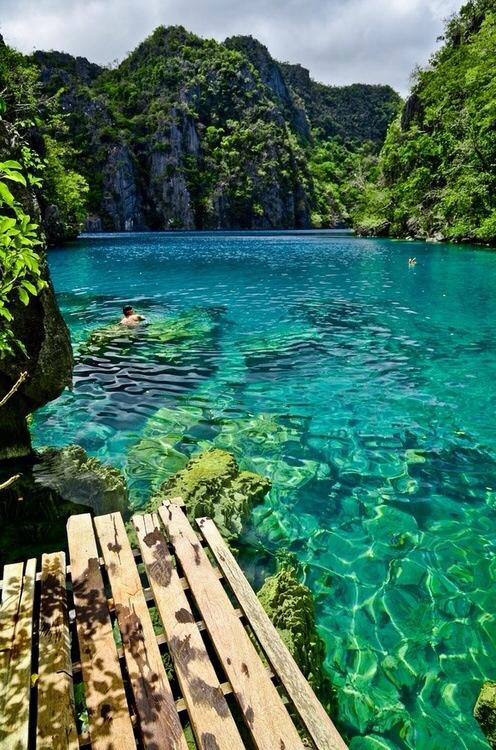 Rhodos Island, Greece
Greece really has a lot to offer in terms of wonderful places. Rhodos Island is just another one in the line of places you must see.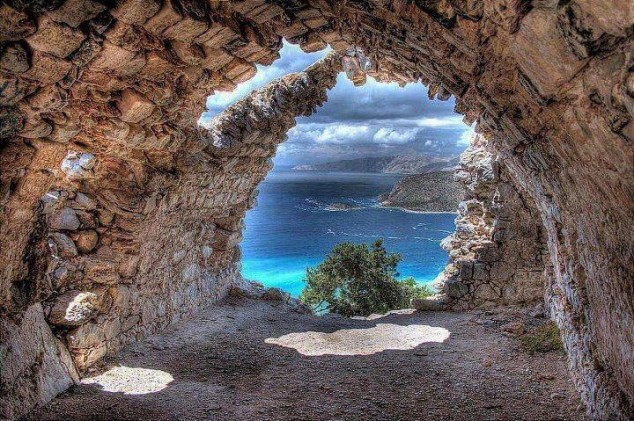 Country With More Than 3 Million Lakes, Canada
Canada is a country full of beautiful landscapes and scenery, but the most amazing fact is that Canada has more lakes alone than the rest of the world combined!