Traveling as a part of education
What kind of youth can be happy without breathtaking traveling? Those who discover a lot of new things never remain the same. Expanding the worldview, acquaintance with the monuments of architecture, historical heritage – all these make a person profound.
We all love to travel. It can be a distant exotic country or a neighboring city. The trips give us new impressions that are necessary for self-development, to which we all aspire. But the superficial impressions, received during a short stay in an unusual place, suffice just for a short while. If you are interested in writing essays about traveling you should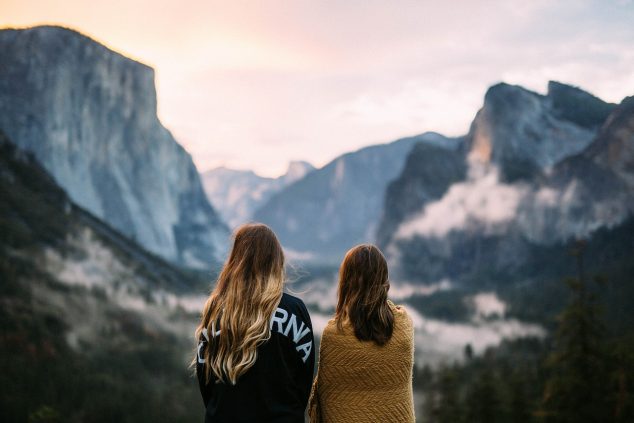 In order to study the country properly, we have to plunge into its way of life and traditions, it is necessary to immerse in its culture for a longer time. One of the easiest ways is to study abroad. The most accessible option is to get a higher education in one of the foreign countries, but it's not as cheap. In this article, we want to provide you with the information on how you can travel and do university at the same time.
How to avoid problems with the university and see the world
There are moments when a trip to fascinating cities and territories may not work out because of problems with university studying. If it is necessary to catch up on vocation all missed during the study; then it is hardly possible to  combine everything correctly. In that case, you need to remember 3 golden rules:
Do not be afraid to start.
It is always difficult to make the first step, especially if it is in a completely unfamiliar foreign language environment. It will take some time before you begin to enjoy the lonely walk in small Swedish town or conversations with Polish-grandmother who does not know English or hitchhiking in the Netherlands.
Communicate with people.
Traveling is an excellent opportunity to develop not only your language skills but also the ability to tie contacts and present yourself. So take part in the discussions, talk about your country, organize parties and excursions. In this way, you'll get extraordinary impressions of the trip.
Try something new.
The word "new" has many meanings: it manifests in communication with foreigners, in a new culture, and in new specialties. Do not confine exclusively with your university specialization. Take part in different excursions, expand your interests. As a result, it will help you to take a look at your experience with heights and gain new skills.
6 the most exciting ways how to combine university and studying
Enter classes in the travel mode. You need to try different options: in the morning before the breakfast, and in the evening after or before the dinner. Experience has proved the fact that the most successful time for study is after sailing, when your sailors lift the sails. The main morning affairs have already been completed by this time, and the head is still fresh and ready for receiving a new information. You can quickly get used to writing under the roll at full speed.

Take all the necessary materials for study with you in a convenient form. If you need copies of textbooks-make them. Pack everything in a convenient folder with compartments of the subjects. Take the spare notebooks, share with friends and use as drafts.

Show creativity and adapt tasks on the topic of travel.

You can go to explore new things on the territory of different countries with tutor, who will accompany you everywhere. But this does not mean that he/she will be with you. It is enough to have a gadget with an Internet connection and lessons will be conducted very effectively. For this purpose, a revolutionary platform "Virtual Room" was created. It allows you to conduct lessons remotely.

You can have a lesson in Skype or somewhere else along with having rest. It is enough to take with you the necessary literature.

Having provided yourself with everything you need to practice, you can safely go on a trip. For many students, this practice becomes

a good motivation

for future academic success.