It's time you stopped eating junk food and started eating healthy! It's very important that you take care of your body in order to feel great. And what is a better way to do this than eating salads? Salads are refreshing, delicious and healthy. Never let a day go by in which you don't eat salad at least once. Besides, they usually don't require any cooking processes, so they are very easy to make. So, here are some healthy salad recipes for you, so that you can eat both delicious and healthy food.
Healthy Taco Salad
If you love tacos and can't live without them, here is a way you can have your taco, but a little bit different – make a taco salad!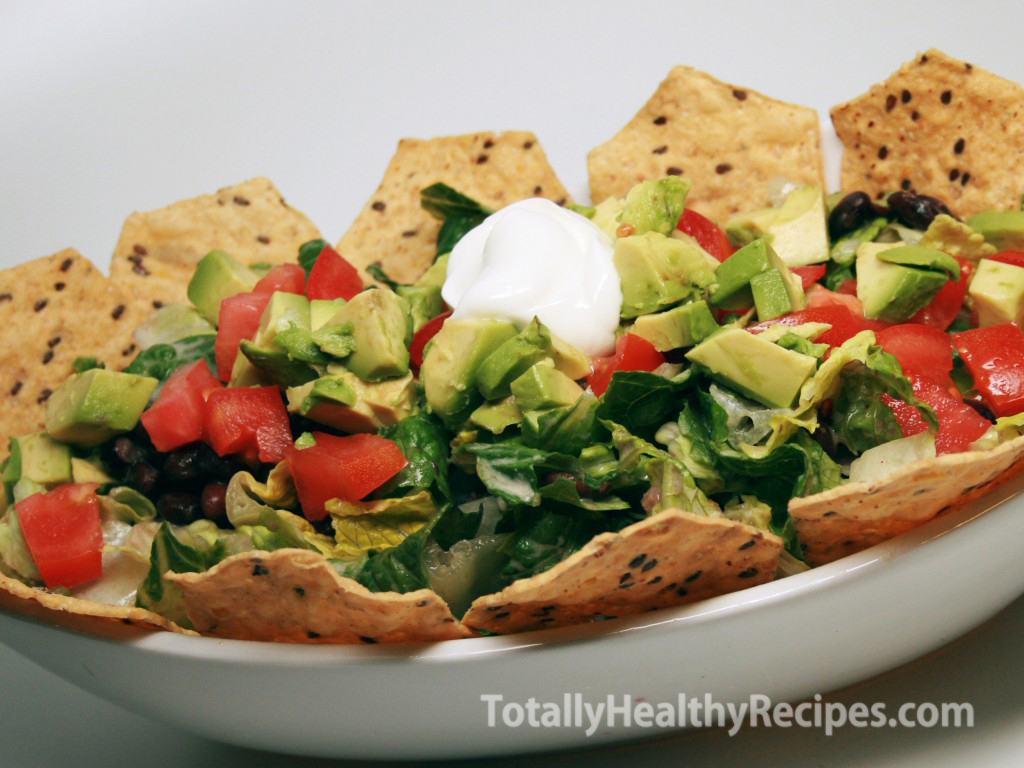 Tropical Chicken Salad
Of course, you can't have a healthy diet without some meat. And chicken meat is very tasty, but also very healthy. And it goes great in a salad!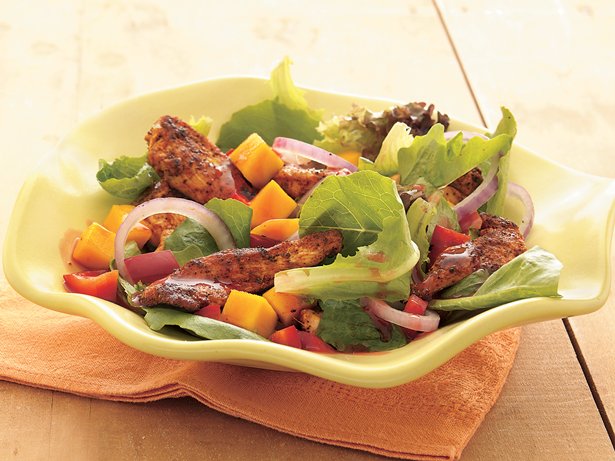 Apple Broccoli Salad
An interesting combination, isn't it? A fruit and vegetable salad, of course it's a little unusual mix. But try it, you won't regret it. Both apple and broccoli are full of vitamins and minerals you need to consume daily.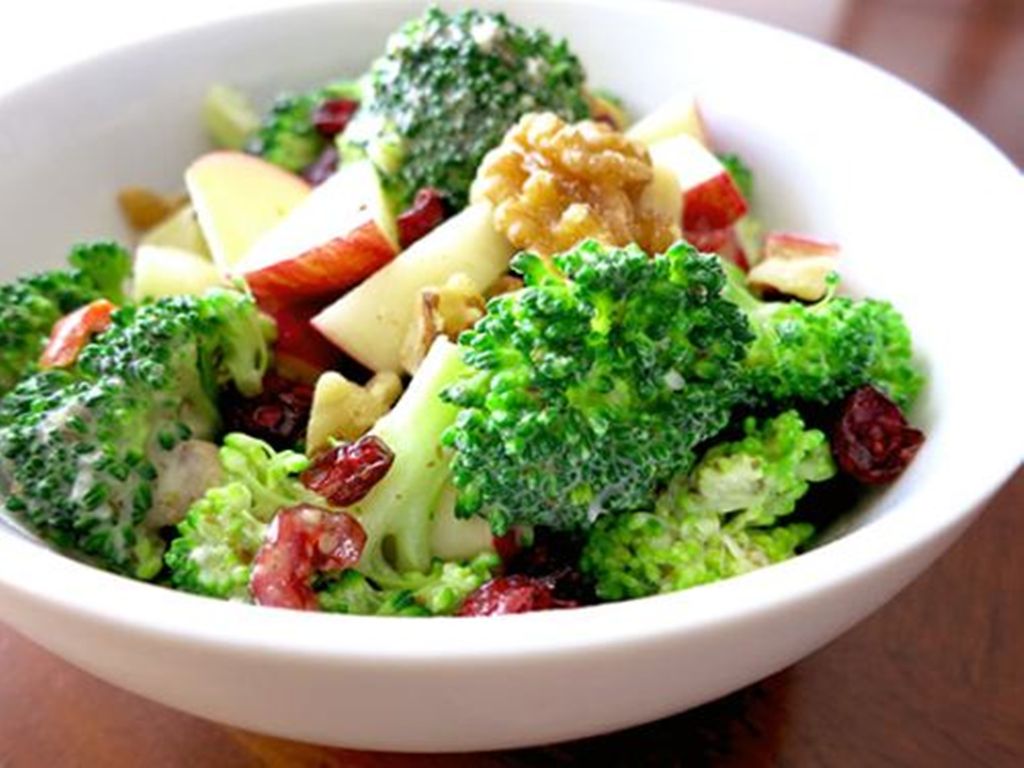 Caribbean Chicken Salad
Sounds really exotic and delicious, doesn't it? Well, what are you waiting for, go ahead and make some for you and your friends or family!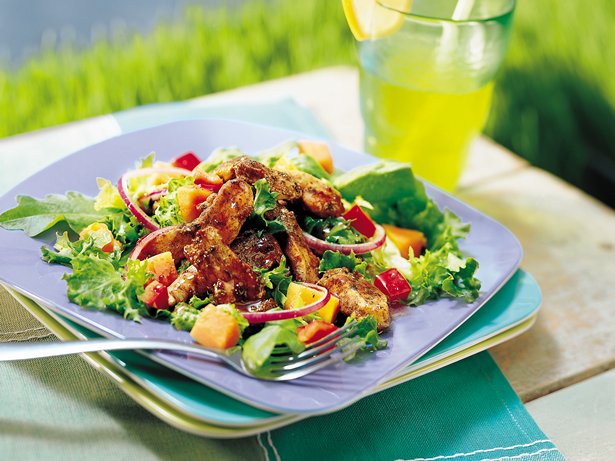 Beef Fajita Salad Recipe
If you are not a huge fan of chicken, or if you want to try something new, try this salad with beef instead!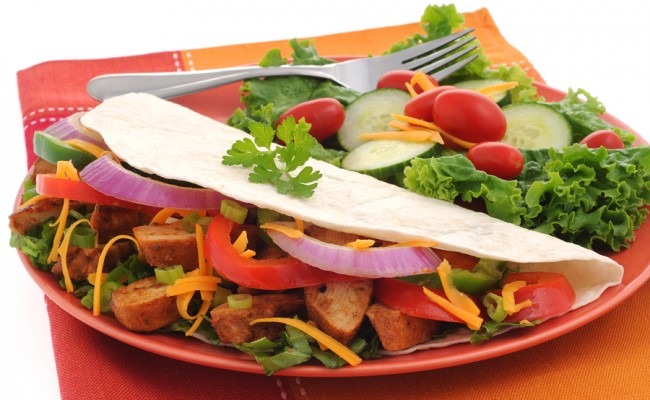 Rustic tricolor salad of butter leaf, roasted red peppers and artichoke hearts
Doesn't this salad look amazing? Can't wait to try it!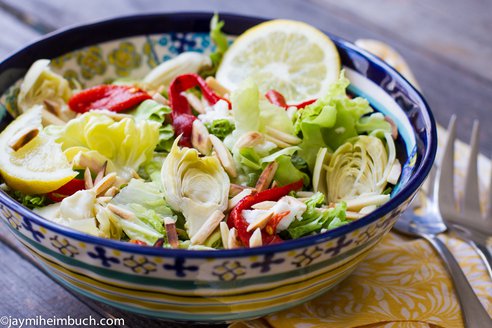 Layered Gazpacho Salad
This salad makes you hungry just by looking at it, it looks so delicious!
Sheryl's Tuna Salad
If you are a fan of tuna, you can try this salad. Tuna is very healthy and useful for the body in more ways than one.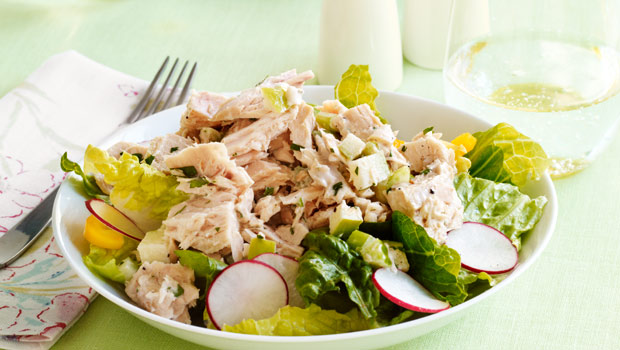 Tangu Steak Salad
And here is some steak on the menu. And who doesn't love steak?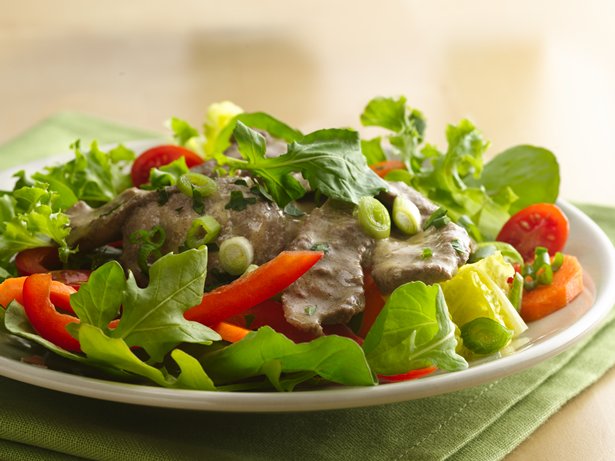 Farmer's Market Salad
Mix all the vegetables you have in your fridge and you end up with a very very delicious and healthy, and yet so easy to make, salad.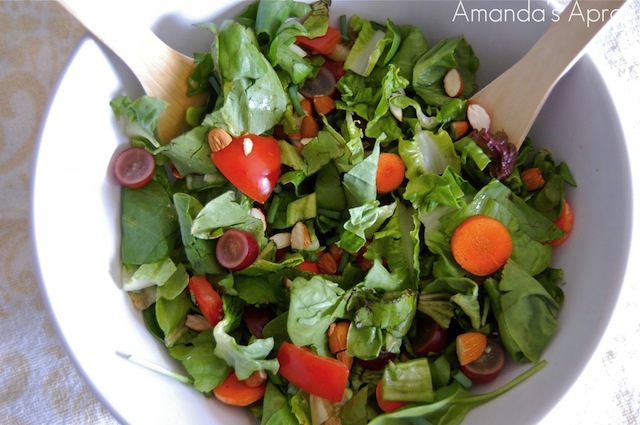 Ingredient Asian Slaw
If you are in the mood for something more Eastern, try this exotic salad.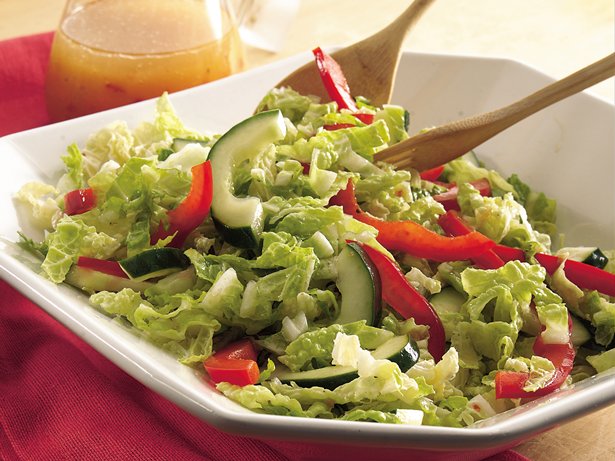 Mediterranean Quinoa Salad
How about something from the warm Mediterranean? Their cuisine is famous for a good reason.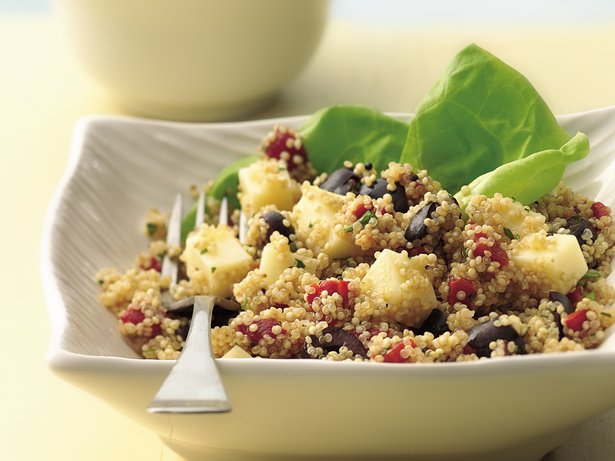 Pear, Beet, and Gorgonzola Green Salad
Another fruit and vegetable mix – but just as good! It makes my mouth water.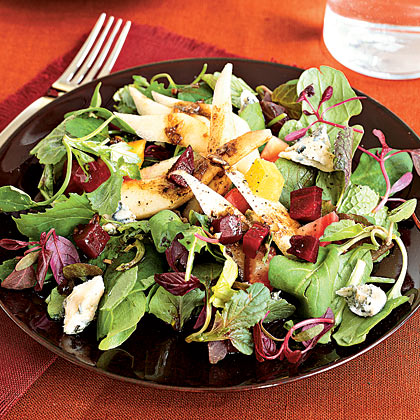 Herbed Shrimp and White Bean Salad
If you really enjoy eating sea food, this is the salad for you. You can't go wrong with this!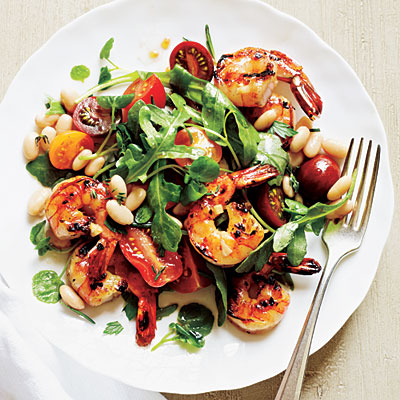 Mixed-Greens Salad with Honey-Lime Vinaigrette
Roll up your sleeves and start chopping – this is a must-try recipe!