If you have a balcony you have to take care of the flooring because flooring is as good and necessary for outdoors as it is for indoors. With stone, wood, concrete and more, your outdoor space can be just as fashionable as the inside of your house. A balcony does add a distinctive look to a home, and that's why it's worth the efforts to clean and decorate it and to choose a flooring that will give it a completely different and more beautiful and complete look. If you want to see some ideas for the balcony floor, take a look at the following 14 chic and interesting ideas for your balcony floor and draw some inspiration.
Wooden flooring options are very popular for indoors as well as for outdoors. So if you choose wooden floor for your balcony you won't be wrong.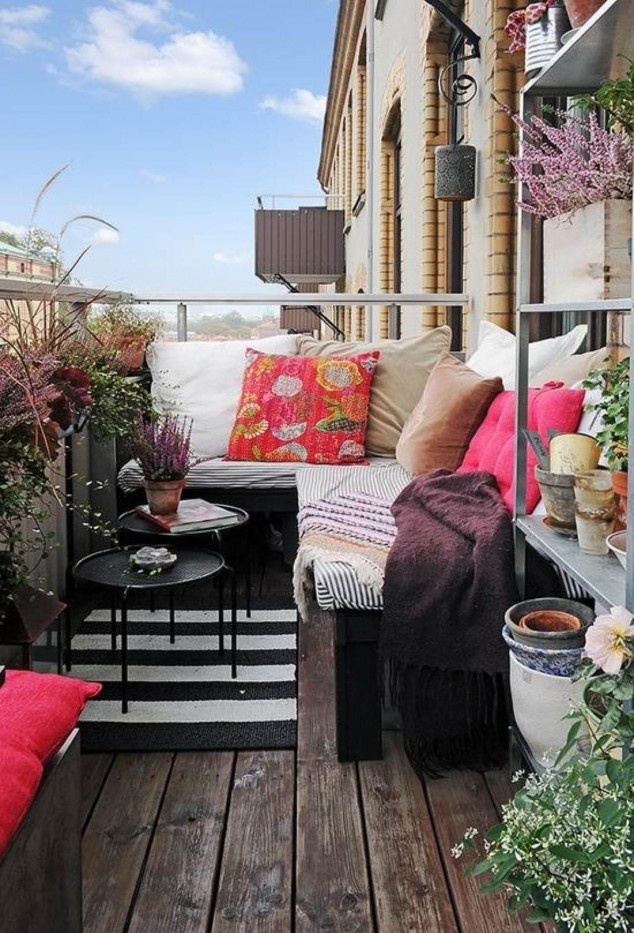 If you love the look of grass artificial grass may be just the right choice for your balcony flooring.It will let you enjoy the look of nature and if you put some flowers, or small bonsai trees, you can have a real small garden looking balcony.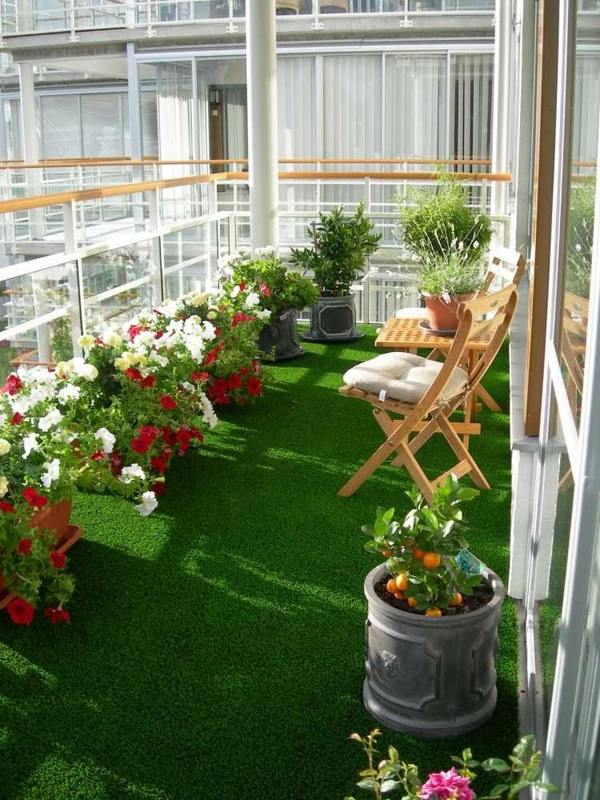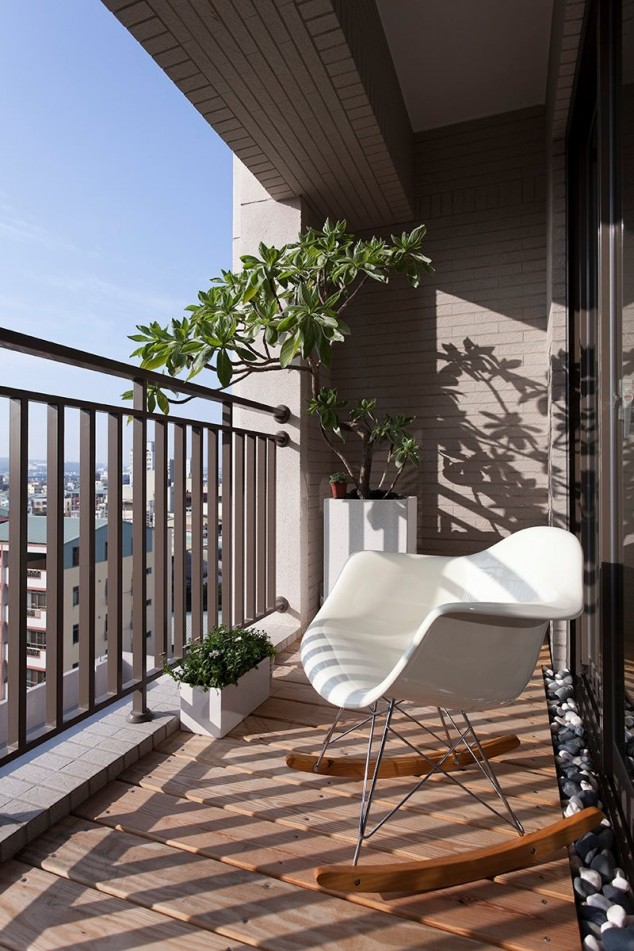 Using tiles for covering the floor is also a nice idea and it looks very good and stylish.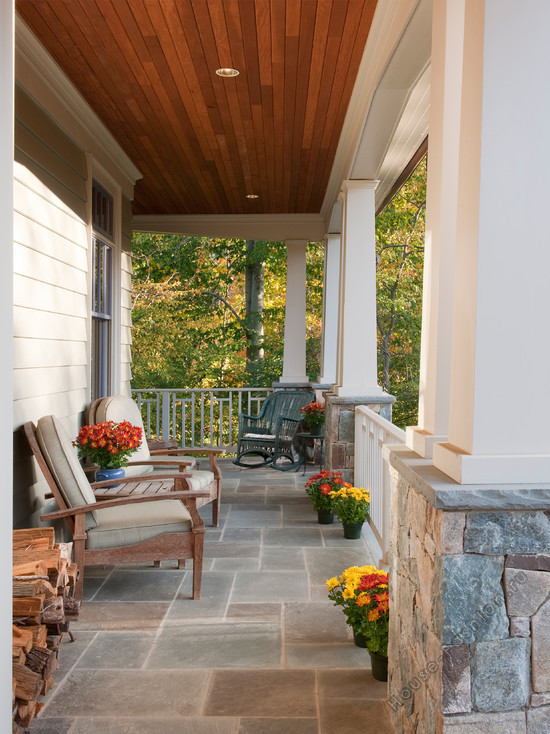 If you want you can combine even small stones with artificial or natural grass and make a nice and creative decoration for your balcony. This is recommendable for spacious balconies where you have enough space to be creative.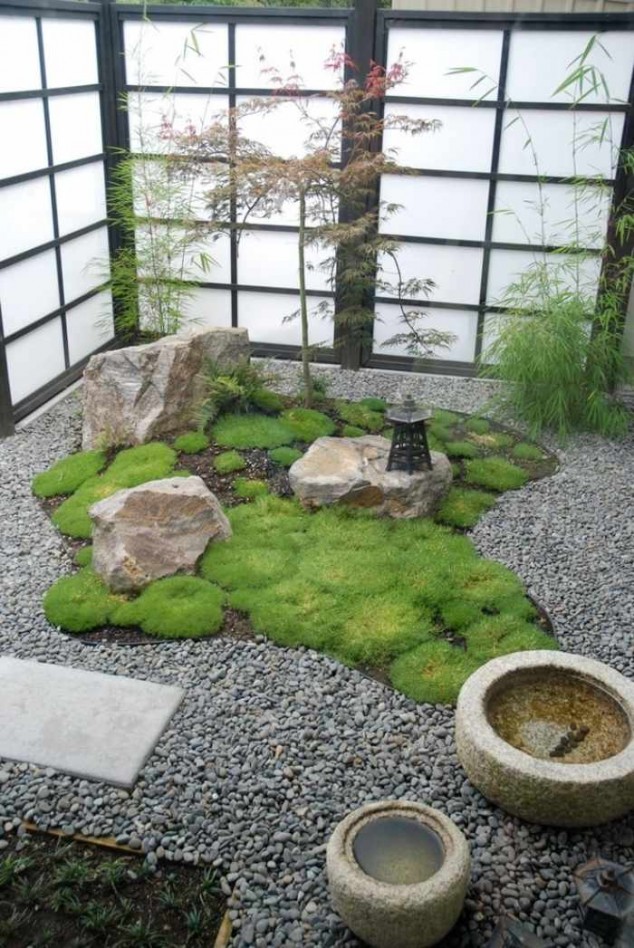 The stones can also be combined with wooden floors and this combination is equally beautiful. Put more greenery, flowers and plants to make the atmosphere and the time you spend on the balcony more enjoyable.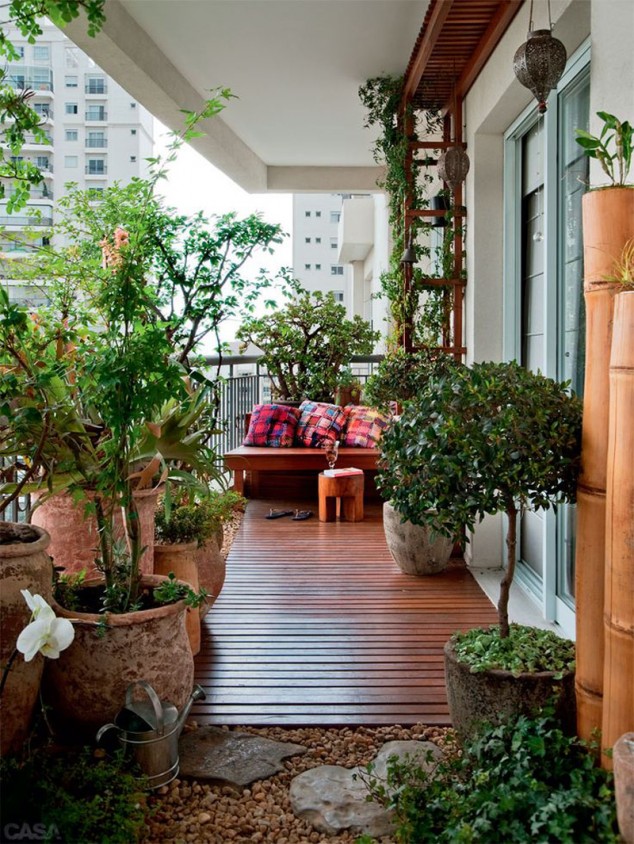 Make full use of the small space by adding texture and interest with wooden tiles. The tiles are placed across the concrete and if you want, you can cover the space around the table with a rug or you can leave the floor bare.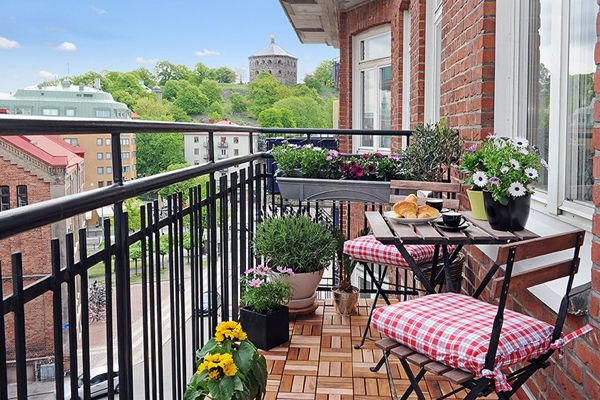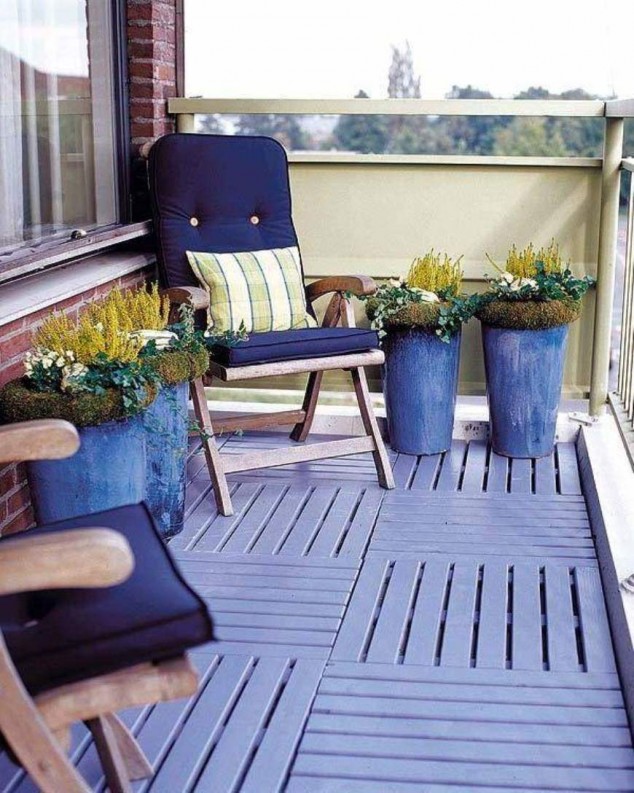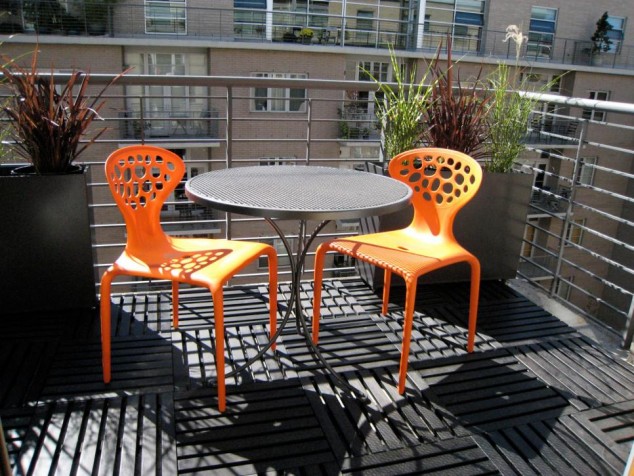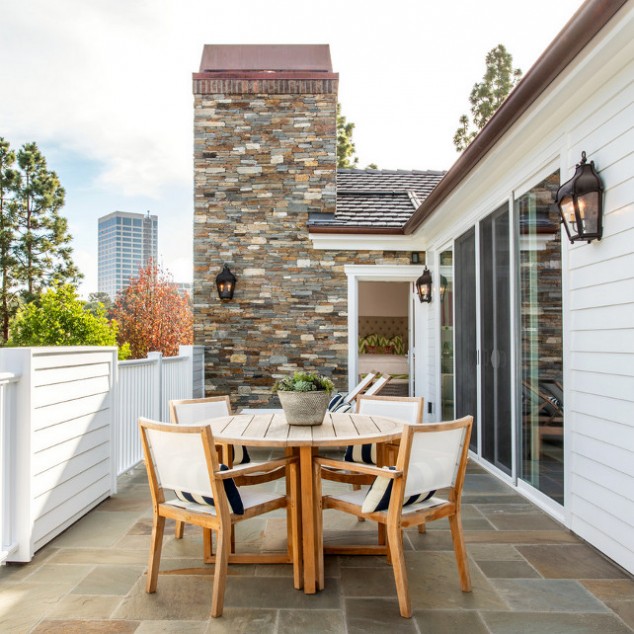 This is another wonderful combination of artificial grass that makes the balcony looks lovely, green and trendy and the wood-decking for the seating area.