Bathroom rugs are a practical way to make a splash in bathroom decorating. There is no need for your bathroom to be boring. Choose a beautiful and unordinary bath rug, dress the bare floor and make this room stand out. Big, small, it doesn't matter. Every rug with a different shape, different colors and design will beautify the bathroom as a decorative detail and a real piece of art. It has the effect of boosting its visual interest, and make the other elements in the bathroom to stand out. A good and unusual rug design is also a great idea how to accentuate the floor in the bathroom. Probably you can pick up nearly anywhere those that are colored. But maybe it will be a better idea to skip those, and snag yourself an eye-catching rug for the bathroom to add a more homey feel, and a feel that will please you every time you step on it. If you have doubts what kind of rug design to choose for you bathroom take a look at these 12 striking rugs that will embellish your bathroom.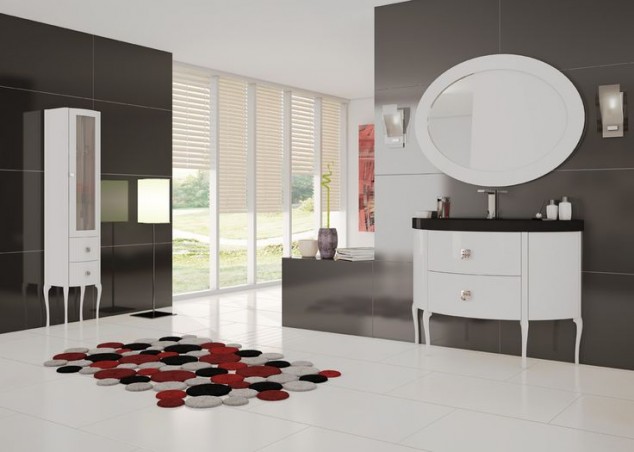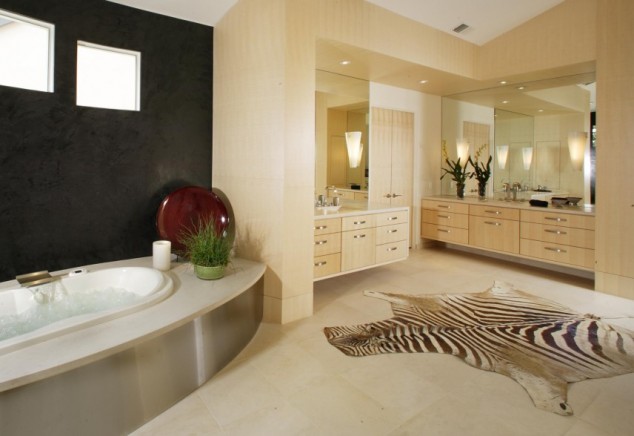 When the whole bathroom is outfitted in white head to toe, it might be boring without some twist that will break the boring note in the interior design of this very important room in the house. A colored rug in some warm tones is nice idea how to keep this space both calm and interesting.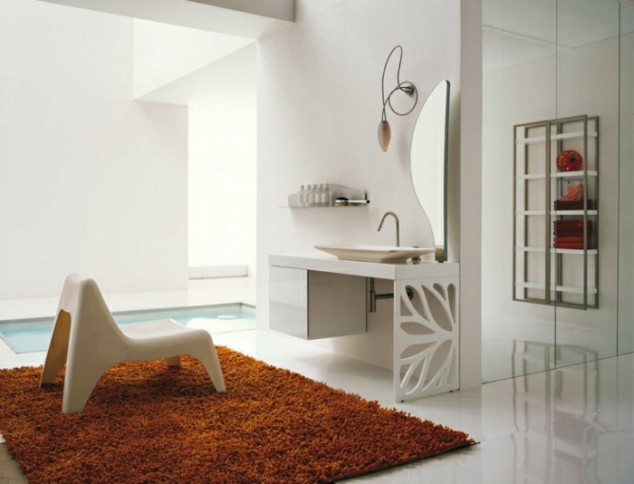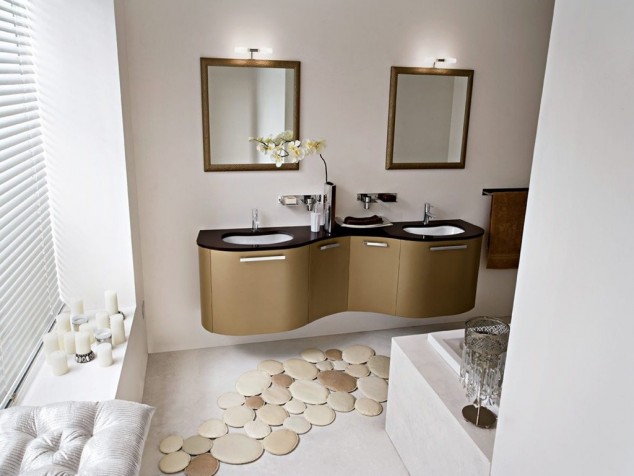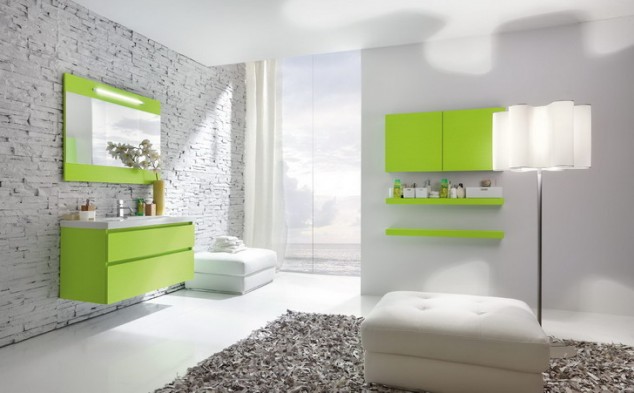 Create a new look with modern floor bathroom, dressing it with some inconvenient rug design and some eye-catching and warm colors.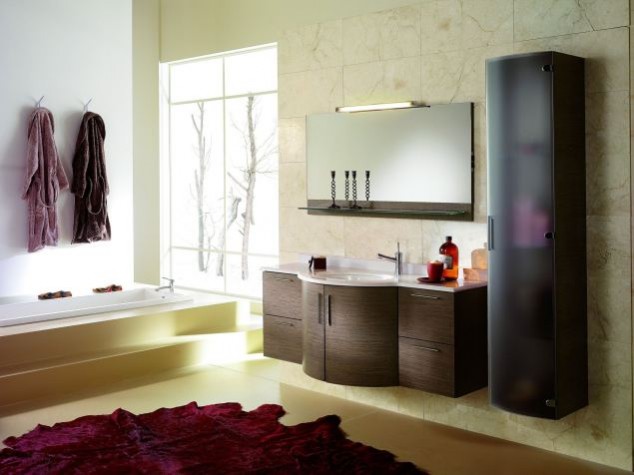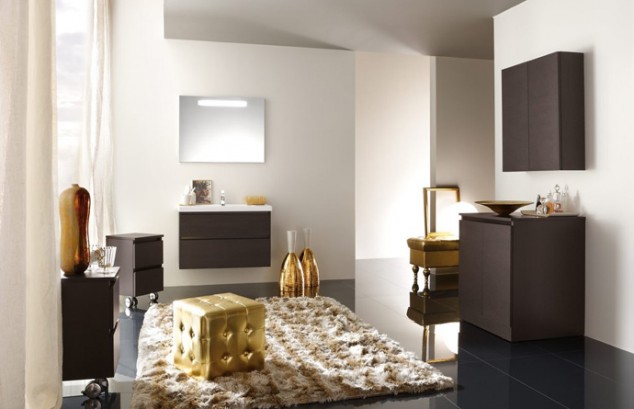 Black and white rugs are a nice option as a rug color if you have themed or colored bathroom walls, or colored vanity. But this is not the only option. If you love how those two colors look combined together, opt for a rug in some of the two colors and let the other color to be present in the other elements in the bathroom.