DIY wood projects are very acceptable because they are easy and not very expensive. People just love them because they give them a chance to make some valuable utilization of their time and to make a statement in their own home showing at the same time their creativity. For those of you really interested in DIY wood plank projects, you can experiment with some basic projects which are neither time nor cash consuming, and will make you feel proud that you succeeded to make something on your own to update your interior design. If you need an inspiration, here you have 12 creative and easy DIY wood plank projects to refresh your home.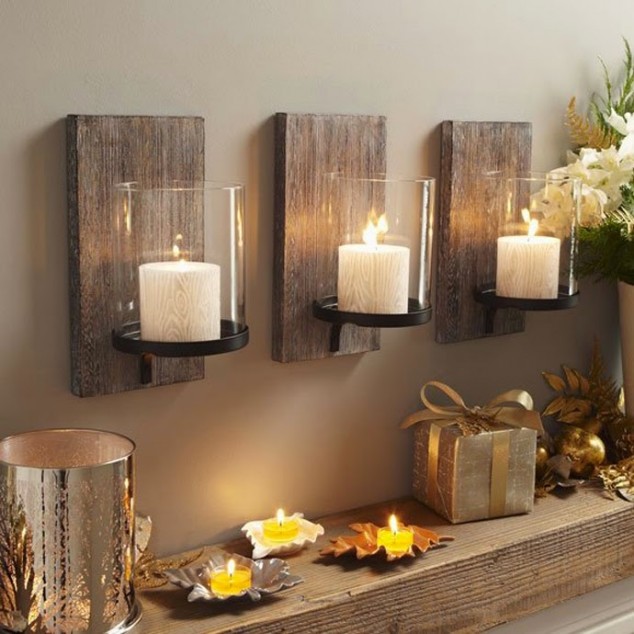 Make the wooden headboard the focal point in the bedroom.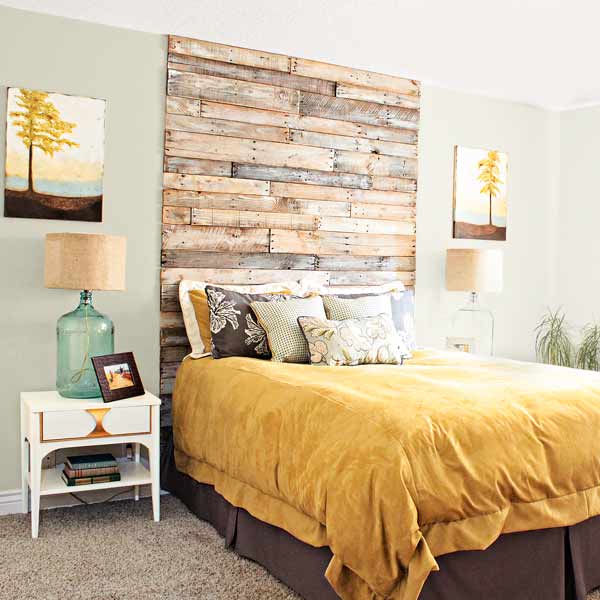 This wood plank wine rack is minimal, simple, but functional.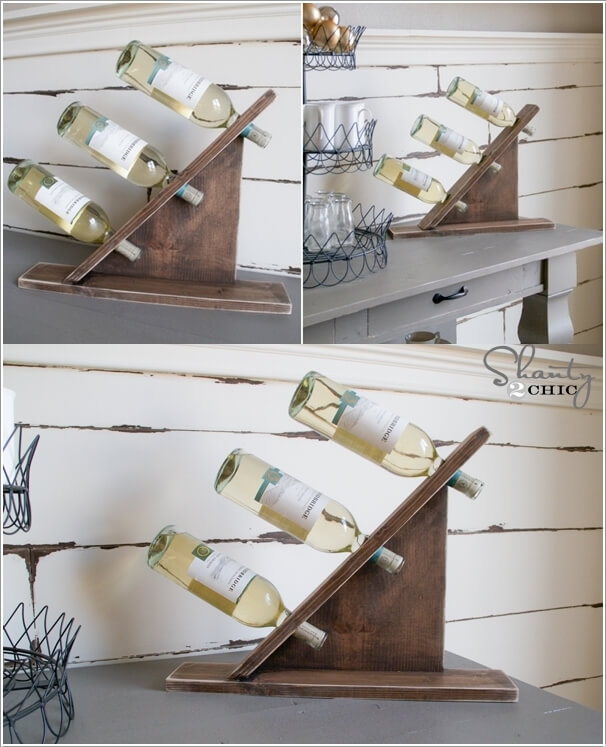 Keep the sand and dirt out of your house with an easy DIY wood door mat. This is perfectly easy  project to add some appeal to your porch.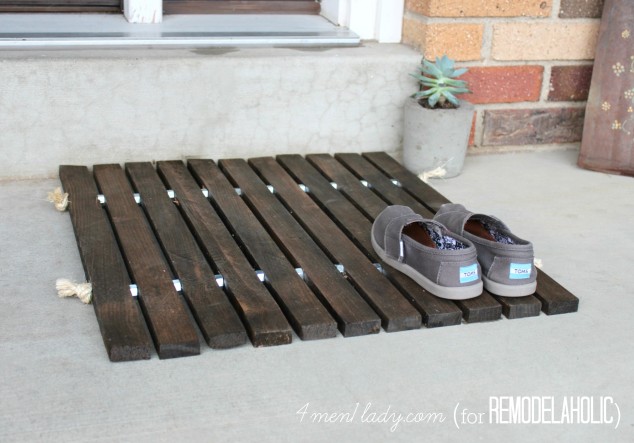 Wood planks are also great if you want to get a completely new living room look without having to spend to much money. It's unique and completely rustic, which adds charm to your living room.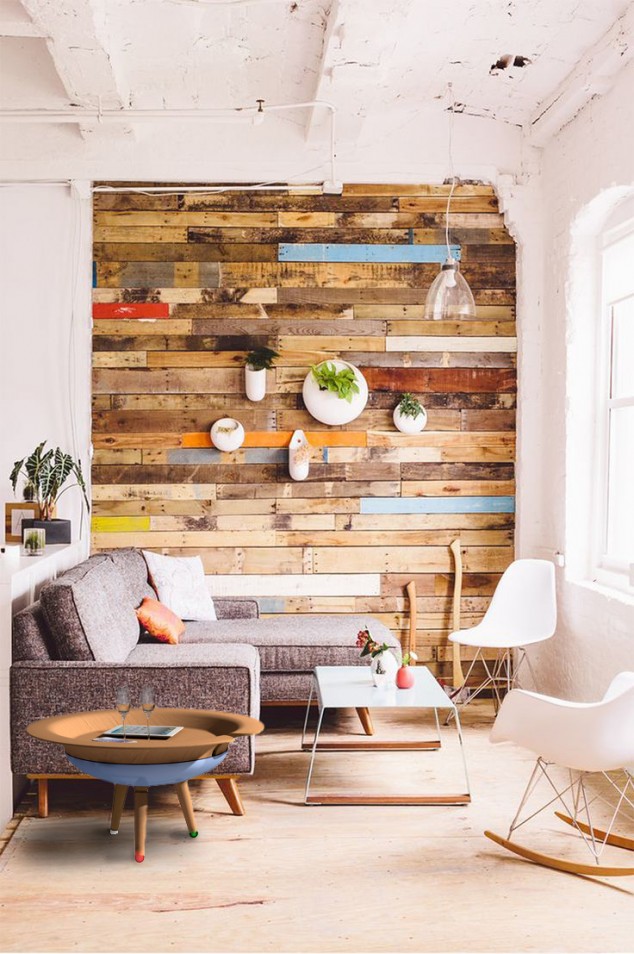 Make a statement centerpiece using wood planks. Compose a structure that will hold some glass bottles that will serve as vases for the beautiful tulips and this way you will make a remarkable and beautiful table decoration.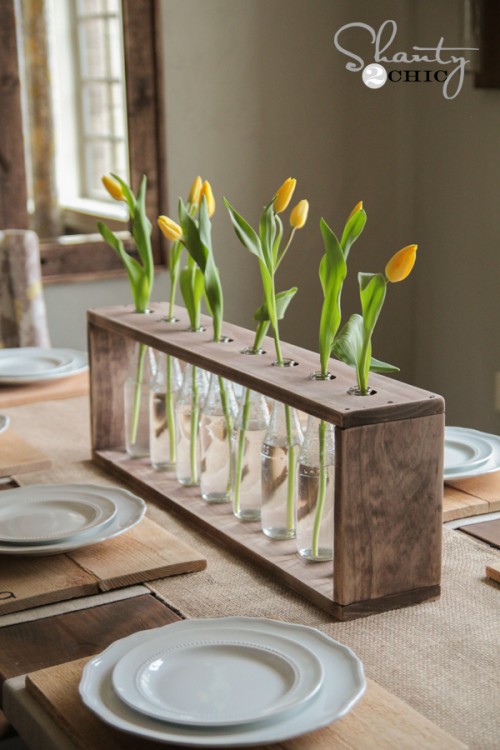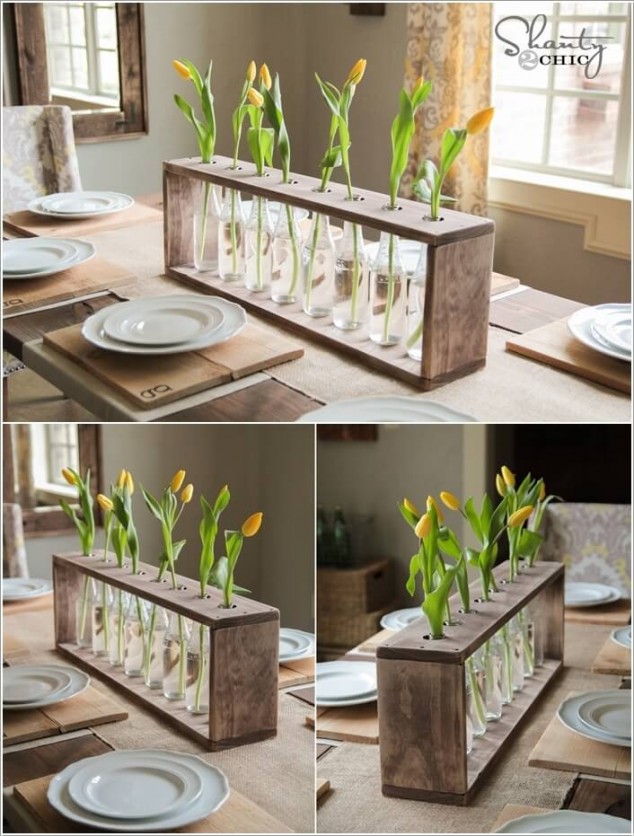 Wooden floors are always trendy because they add a certain appeal and warmth to the home, no matter in which room of the house you decide to use this kind of flooring idea.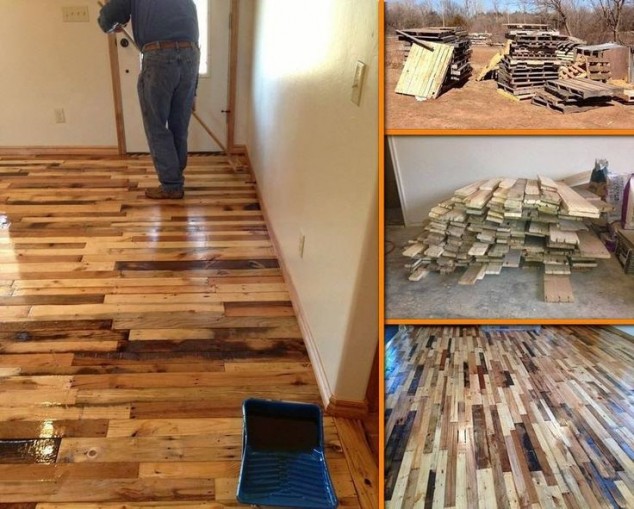 Use some mason jars fastened on a wood plank hanging on a rope to create this perfect rustic chandelier for the garden or even for your interior design.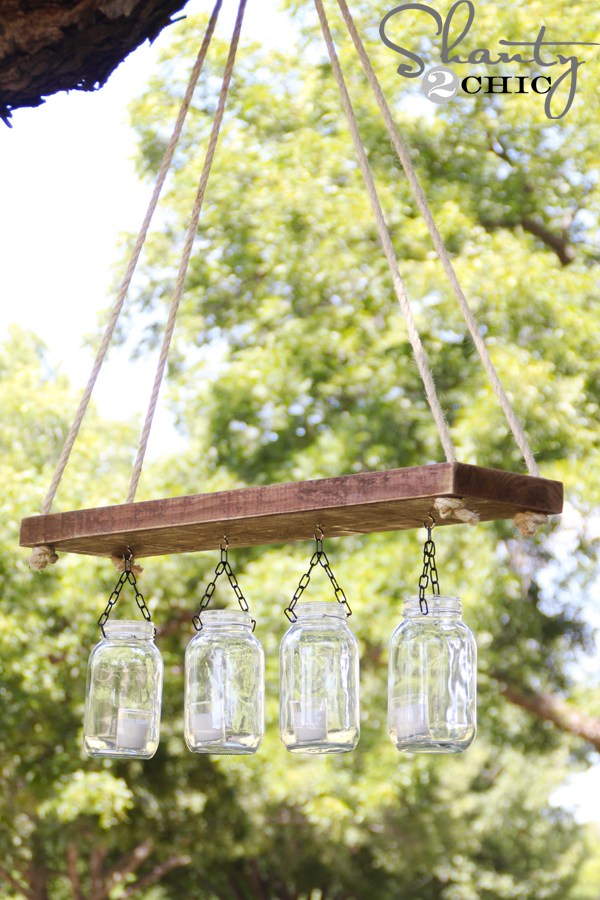 Use wood planks to update the look of your reading nook and make it even more enjoyable for reading and spending your time in this private corner of your house.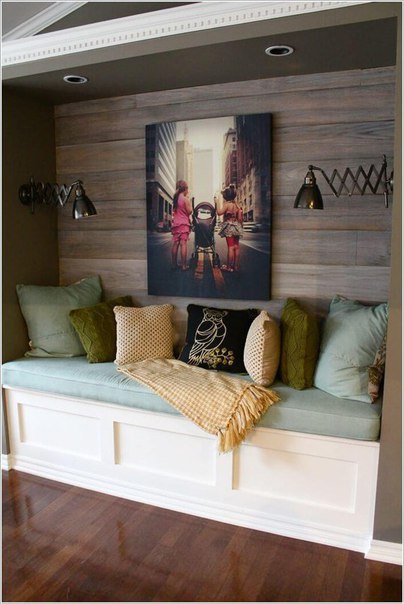 Make a wooden bungee organizer for your scarves, headphones, glasses or even for the jewelry and everything that you want to be well organised and reachable every time.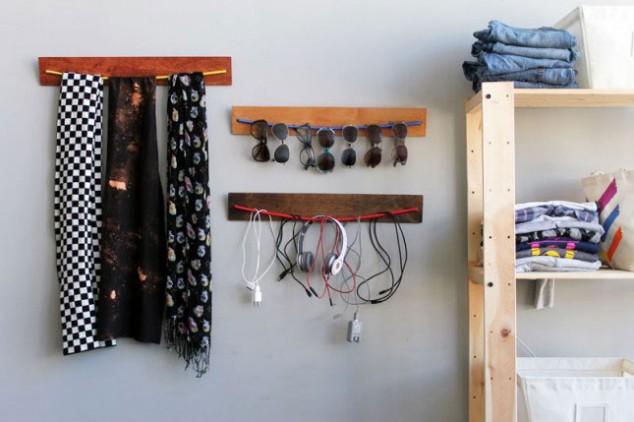 Make wooden shelving unit with pipes on a wooden statement wall.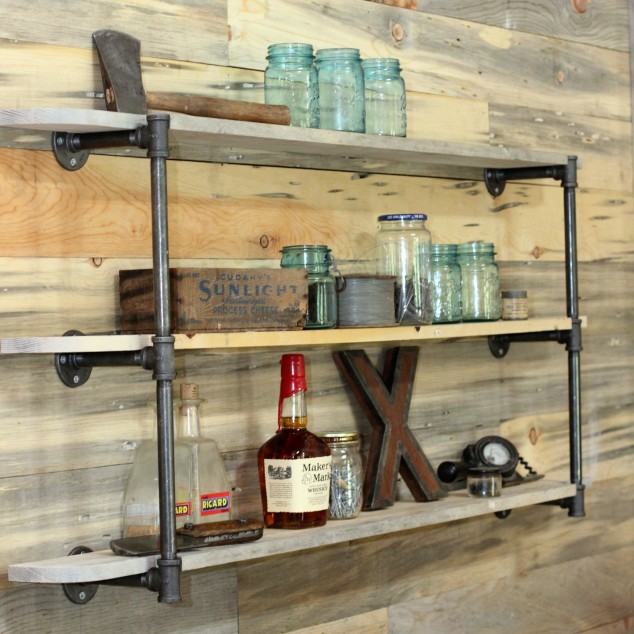 The wooden wall looks great in the living room as a statement wall that complement the rustic look along with the fireplace area.