Small bathrooms are always a challenge when it comes to their design. Every detail must be planed carefully to have enough space to place all the necessary elements in your bathroom, because even the smallest ones must have the same function and elements as the big ones. The sink is one of those very important and necessary elements in the bathroom. And when you have to have one in your small bathroom why not to choose one with modern design? Take a look at the photos below and learn how to turn your small bathroom big on style with these 15 modern sink designs.
A wooden sink made from delicate walnut is defined by a high level of comfort and sophistication. It is an item with a natural and organic look fitting perfectly in the bathroom. Experiment with the shapes and the type of wood adding a natural feeling to your bathroom.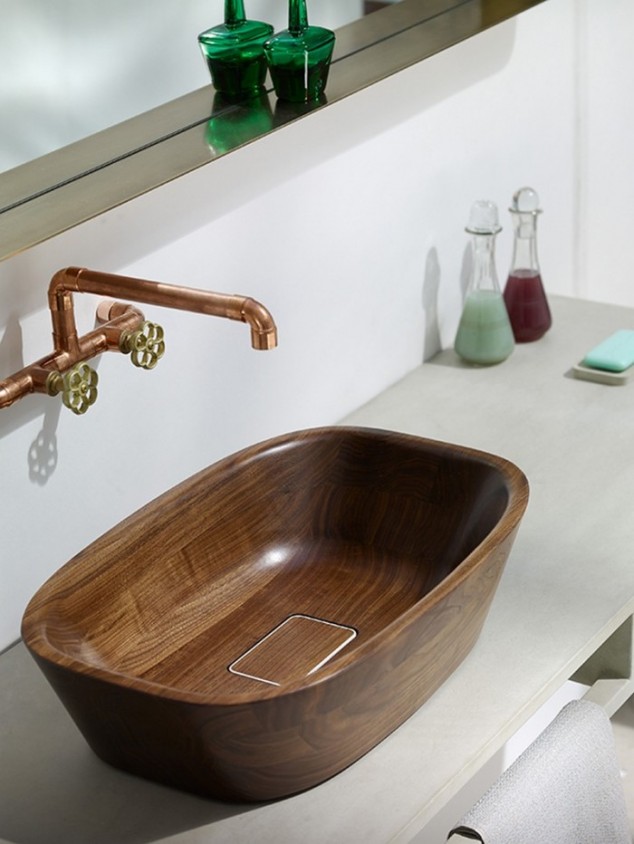 The ceramic sink in round or square shape is also a perfect choice for your bathroom. It is also space saving and at the same time elegant and stylish.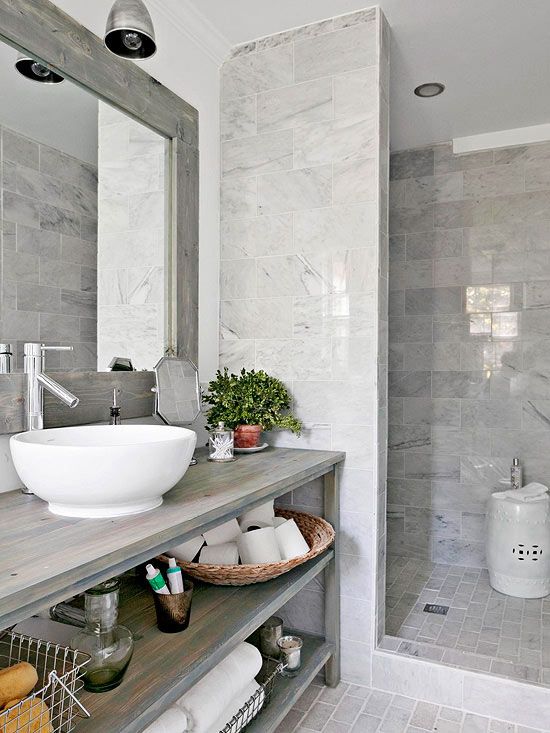 Small metal sink is also one of the ideas for a bathroom sink. It maybe sounds a little unusual, but it will be great refreshment for your small bathroom and a real eye-catching element.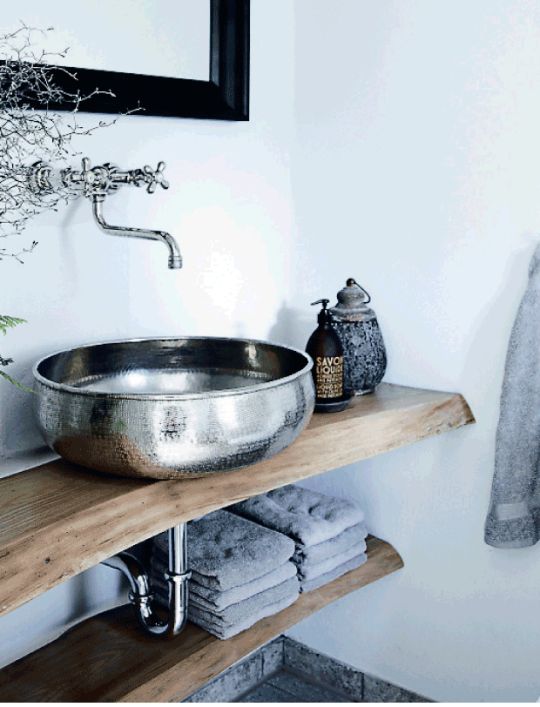 Natural stone can be an alternative to decorate the sink. Instead of using the usual materials because we all know and get a little bored of, natural stone can also be used as a material to create a natural atmosphere in the bathroom.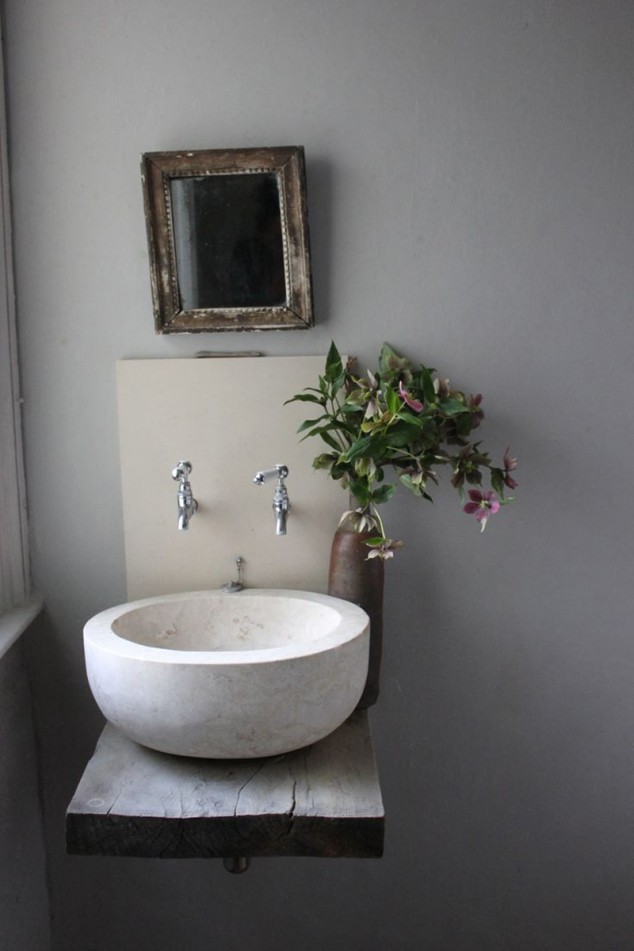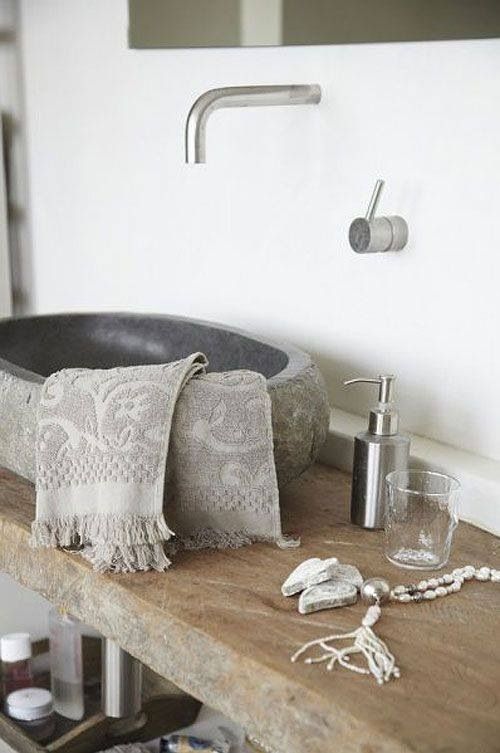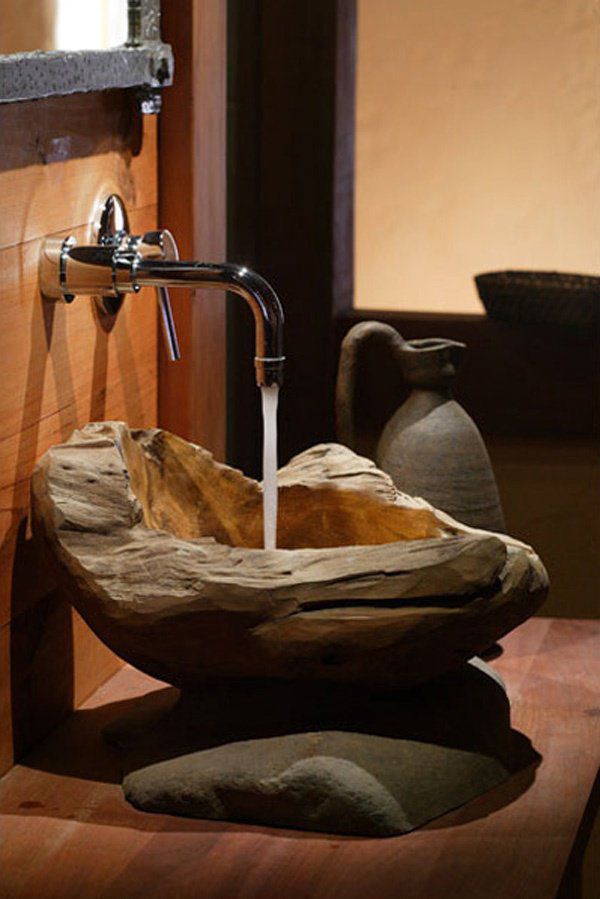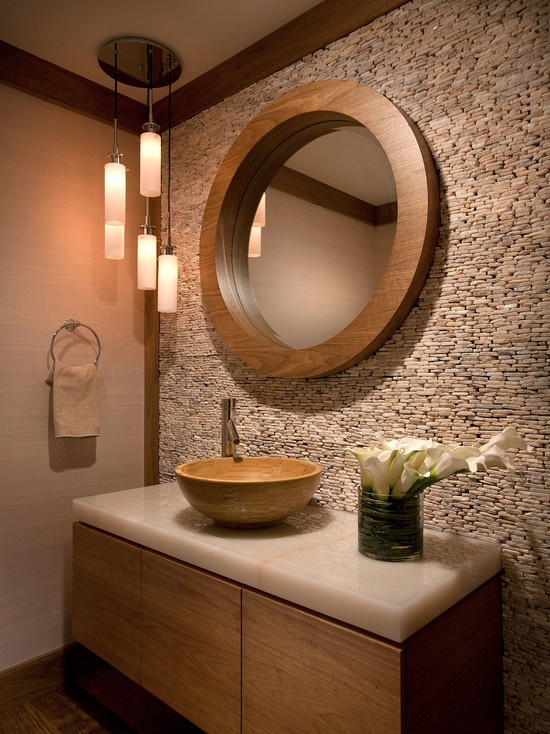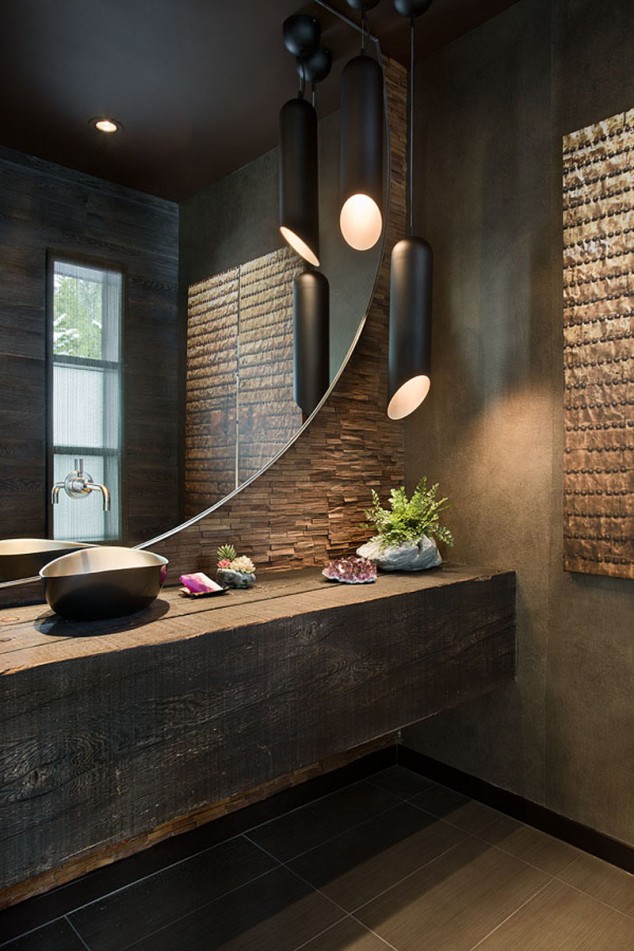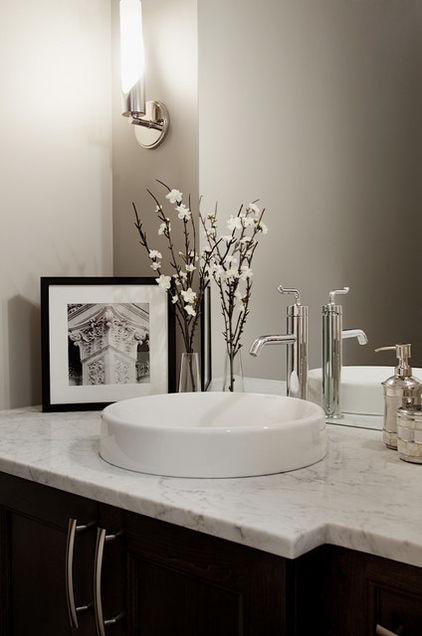 Glass is getting also popular as a material for the bathroom sinks. It looks very elegant and glamorous and perfectly fits in every decoration. Choose a smaller one to enhance the look of your small bathroom.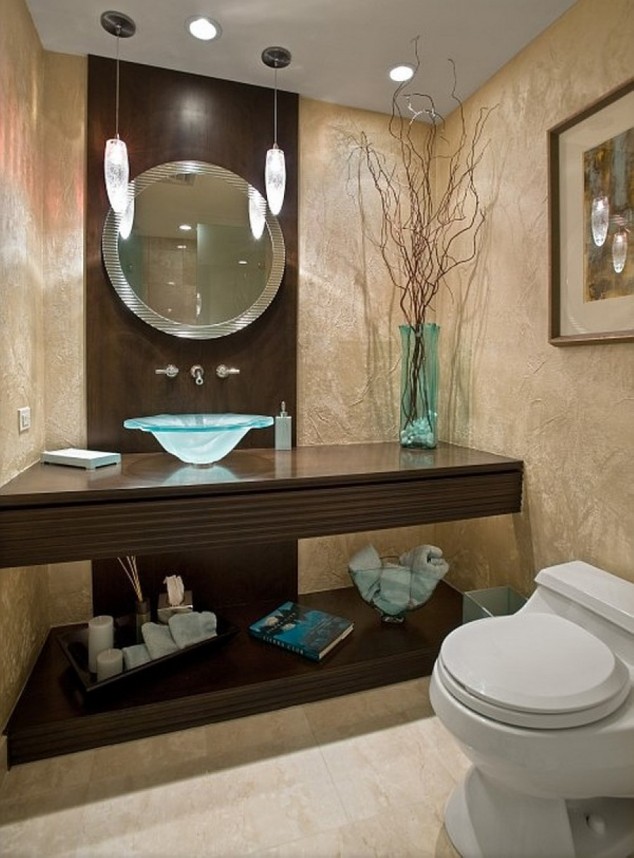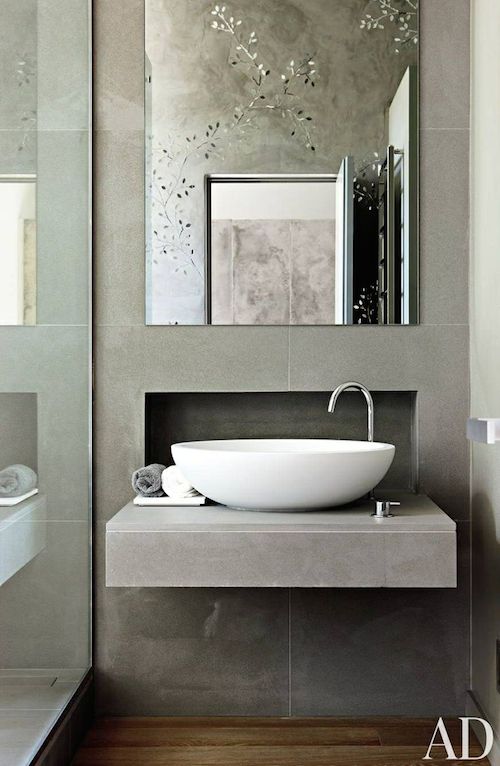 There are so many designs and ideas you can use for your bathroom. Choose some small sink design made out of natural materials in order to make it a focal point in your bathroom. It will be functional and at the same time very aesthetic detail in the bathroom.