Rome is a great place to visit, but only if you know how to get the most out of it. The beauty, elegance, culture, and history of the city are simply comparable to none, especially if you consider digging deep about its religious and political significance in the entire world. The city is also the home to lots of ancient attractions and as such, millions of people troop there every year to have a sample and experience everything that Rome has to offer. If you were planning for going for expedited passport services so that you can also make a visit to Rome, we would like to help you get the very best experience by highlighting some of the things you should avoid doing in Rome. They are as follows-:
Getting a hotel near the Termini Station
Most tourists to Rome will want accommodation options in affordable places, and in as much as there are several places you can opt for, never go for the options near the Termini station. Yes, the facilities there are relatively affordable, but the area is generally insecure and is littered with thugs and prostitutes at night. It is a place you would find very uncomfortable if you were you to come back to your hotel at night. Therefore, consider all other places, but don't get your accommodation here.
Visiting Rome in summer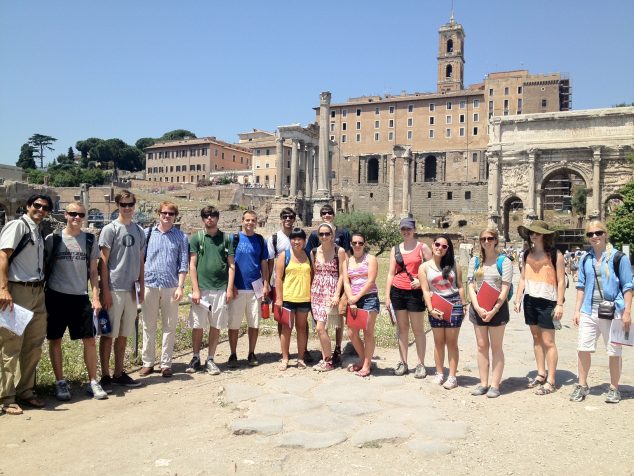 Summer months is synonymous with lots of travel, and this is the time when most tourist destinations are very busy. However, if you are planning on coming to Rome, then think twice about coming in the months of summer. To begin with, the place is very hot in summer and the heat may sometimes be too much that you will be literally grounded indoors. Secondly, there are lots of tourists at this time and almost every attraction you go to, you will always find discouraging queues. You will, therefore, end up spending a lot of time on the lines and having very little time to enjoy the actual attractions. Instead of visiting during summer, plan your visit in spring and September. During such times, the number of tourists is relatively low, and the weather is also perfect, thus making it ideal for you to enjoy visiting every site at your own pleasure and convenience.
Watching your weight
When you are in Rome, you should not concern yourself with the number of calories you take in a bid to watch your weight. If you do this, you will easily miss out on some of the magnificent food experiences the city has to offer you. While you wander through the museums, enjoying the cold gelatos and don't concern yourself about the sugars you have just added to your system. You will lose weight when you get back home.
Walking on sandals or other uncomfortable shoes
When you are in Rome, you should never walk on sandals or any other type of footwear that might give you the slightest discomfort. This is because such choices for your feet are uncomfortable and your feet will get super dirty within a very short time of you stepping outdoors. Additionally, you should not think about wearing flip-flops. In Italy, they believe that flip-flops should be used only indoors, but if you have to use them out of the house, then the only place you can use them is at the beaches.
Paying for water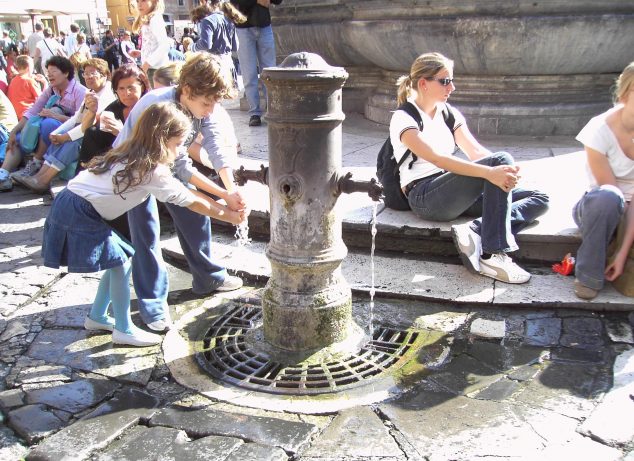 When walking through the streets of Rome, you will come across many people selling lots of cold bottled water. For visitors, you may think it is a convenience and you would be happy to grab a bottle or two. Well, just know that doing so is actually throwing your money down the drain. This is because there are lots of water points where you can easily fill your bottle with clean water for free. If you don't have a bottle, then you can buy just one to keep the bottle, but after that, just locate any fountain around and you will be able to fill your bottle without any hassles.
Paying for a cab to and from the airport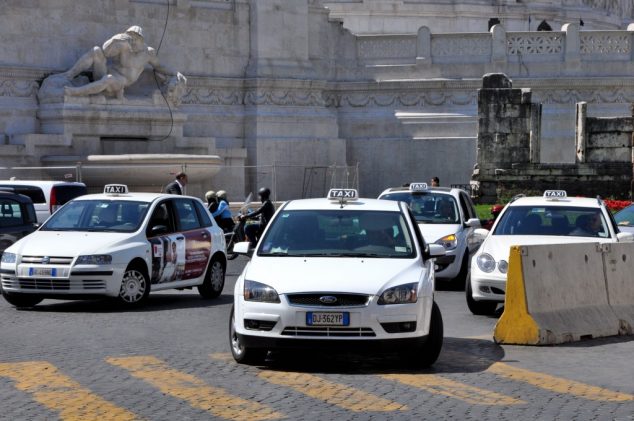 This sounds like a convenient and a common thing to do, but in Rome, the cab prices from the airport to the city and vice versa tends to be very expensive. You are, however, free to use them within the city as the rates are slightly reasonable. For your movement between the airports and the city, is to use the train. For example, there is the Leonardo Express that plies the route between the city and Fiumicino, the major airport, every half hour. It is fast, convenient and you will save a lot of money in the process.
Visiting the Colosseum ahead of the Roman Forum
The Colosseum is one of the major attractions in Rome, and most people will never leave Rome without visiting. However, the lines at the Colosseum are always long and you may end up spending a good amount of time before you get the tickets. But this is never the case with the Roman Forum. The best thing to do is get the tickets for the Roman Forum, then once you are done visiting it, you head straight for the Colosseum. In this manner, you will not have to endure the long lines and you will be having the tickets for both.
Going to the Vatican between 11 am and 4 pm
Of course, it would a bad thing to go for expedited passport renewal so that you can visit Rome, then leave without visiting the Vatican. This is one of the most visited sites in the whole universe and you ought to visit it as well, only that you should know the right time to go. Be advised that the peak hours are between 11 am and 4 pm and the lines here will always belong, there is a good possibility that you may spend a lot of time on the lines. If you want to have a good experience, then plan your visit before 11 am or after 4 pm. The lines shall have receded and you will have a great experience since the crowds will be small.
Eating at restaurants near tourist attractions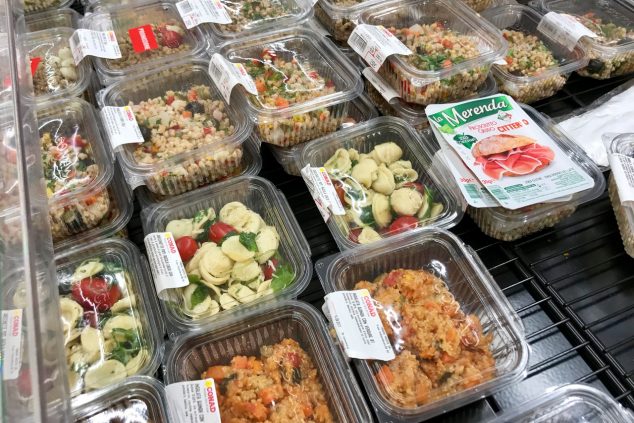 There are two main reasons why you should not eat at the restaurants near the tourist attraction centers. First, they are very expensive because they know that their clientele is mainly tourists. Secondly, they don't offer the authentic Roman delicacies. You will mostly find snacks and light dishes that tourist can grab on the go.