If you live in a small apartment or house you probably don't have a proper garden but a small balcony. The balcony doesn't offer too much space, but why not use it smartly? And what can be better than using the available space for creating a small garden on the balcony that can bring life and beautify the entire exterior look of the house, or the apartment. I am pretty sure all of you would love to see some ideas to draw inspiration for creating mini garden yourself, that can be so lovely, simple and peaceful.
Balconies are great because they offer some fresh air and relaxation and you can further use the available space to create your perfect spot. The idea for creating a mini garden on the balcony is very appealing, so get some flowers and start creating it. Besides the beautiful smell they bring, they also make the balcony to look beautiful and colorful. Plants can be a real therapy to your soul. Put hanging overgrown planters or add some green plants and decorate with pebbles. You can also add some water feature to be the focal point in your mini garden, or you can additionally accentuate the beauty of the garden by adding some lighting ideas that can create perfect atmosphere at the evenings. Make your small garden your small enjoyable paradise for utmost relaxation and enjoyment.
Here we offer a collection of 15 lovable mini gardens that will draw your attention and will inspire you if you lack ideas how to design or decorate your balcony. So, happy gardening!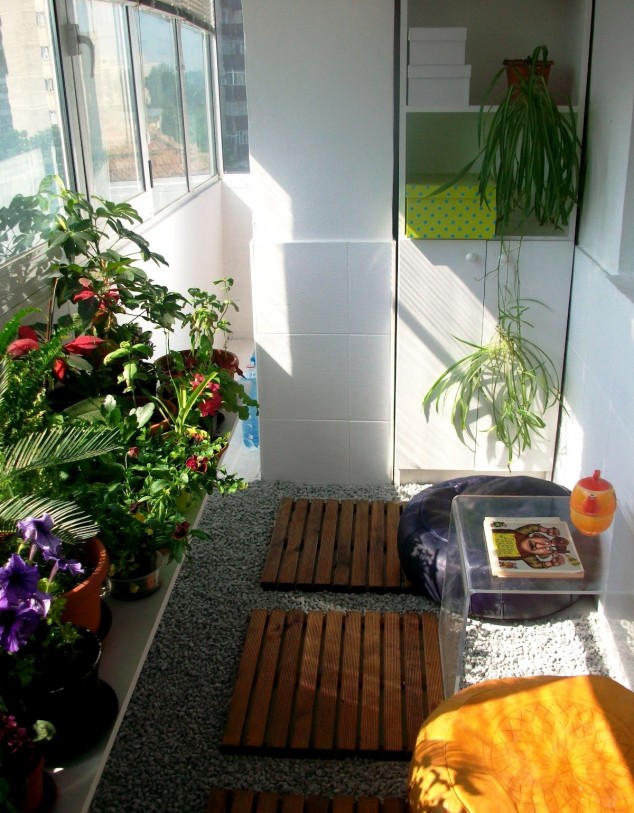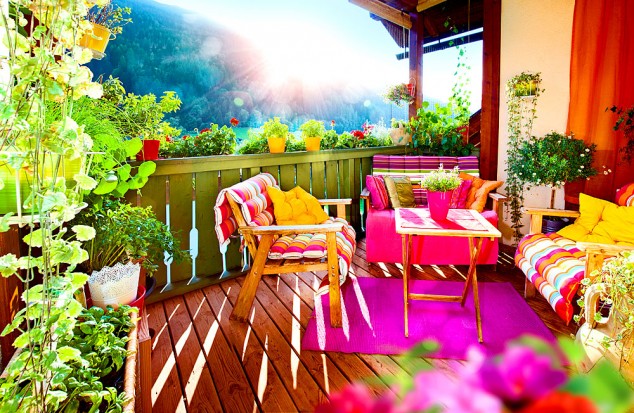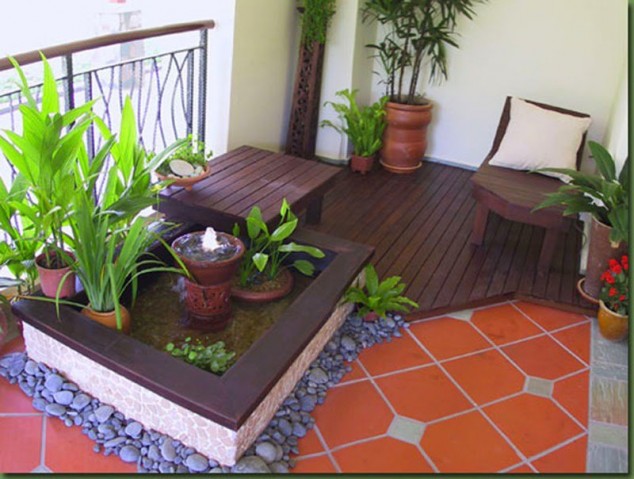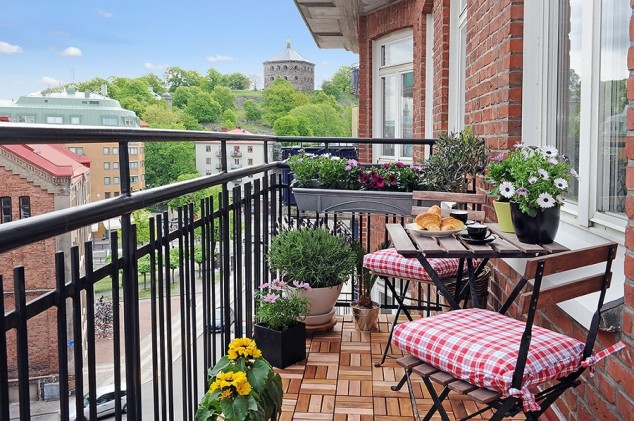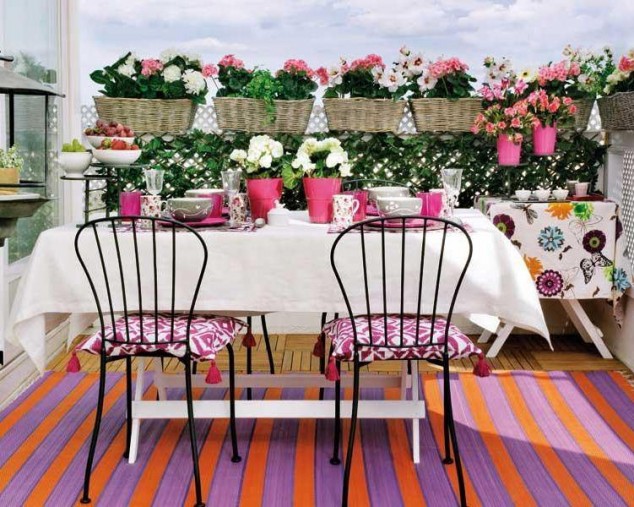 If there is enough space get light weight outdoor furniture and create a cozy seating area. To add some cushions on the floor is more than enough, but if the space allows you can also put a small dining table to enjoy outdoor dinner with friends and family on fresh air. The style of furniture and the whole balcony design is up to you, and you can decorate with whatever you want in the style you prefer. You can mix and match and create the perfect combination of details and elements that works best for your own taste and preferences.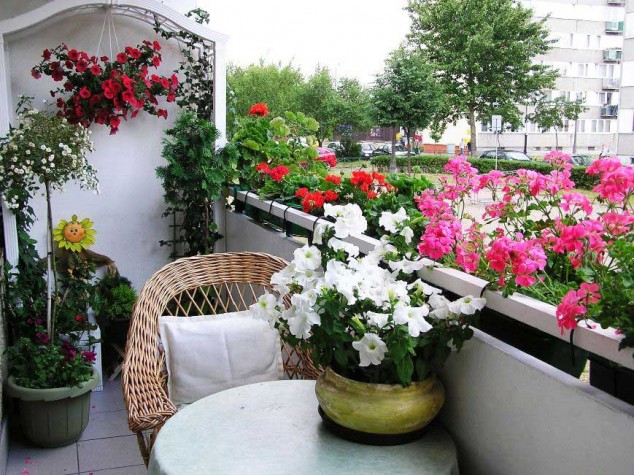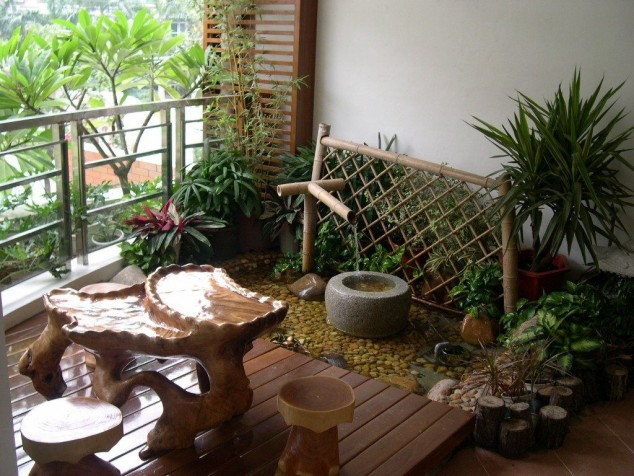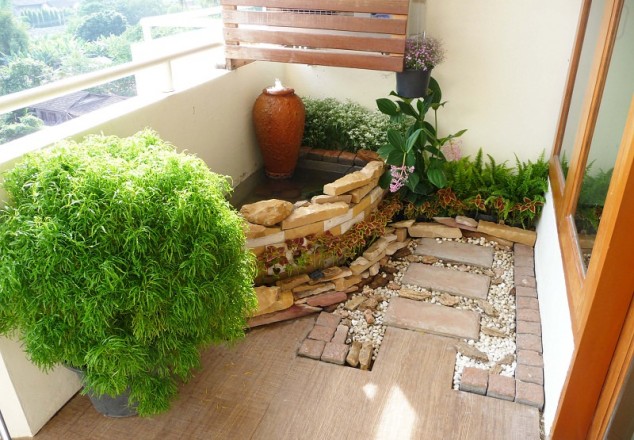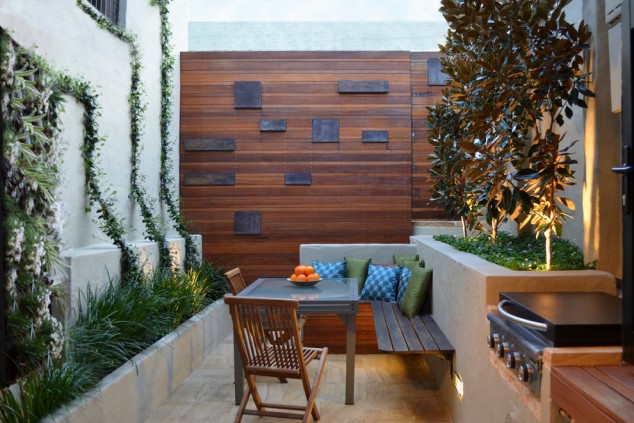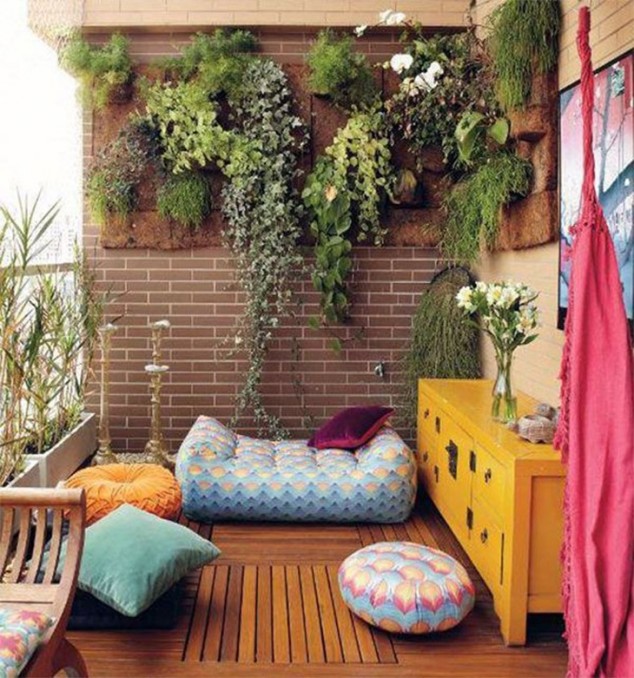 The wooden flooring fits best with the greenery or the whole natural look achieved with the flowers or different plants, but also you can opt for fake grass carpet to dress the floor. Good ones look so authentic and bring a whole new garden spirit to a city balcony.