The aesthetics have an incredible impact on the overall value of the house, and interior designing can help escalate the rental value to a great extent. Homeowners crave for low-cost and feasible decoration ideas to increase the rental value and trigger the interest of the searching tenants. The inclusion of glass tables is a minimalistic and low-budget option for capturing the attention and interest of contemporary lovers of extravagant design. The blend of intriguing interior and exterior décor attracts the interest of renters and adopting such modernistic design approaches is the simplest way of augmenting the overall aesthetics and value of the living space. Following are 7 minimum budget design ideas for rejuvenating the beauty of your apartment.
Renovating the Kitchen Space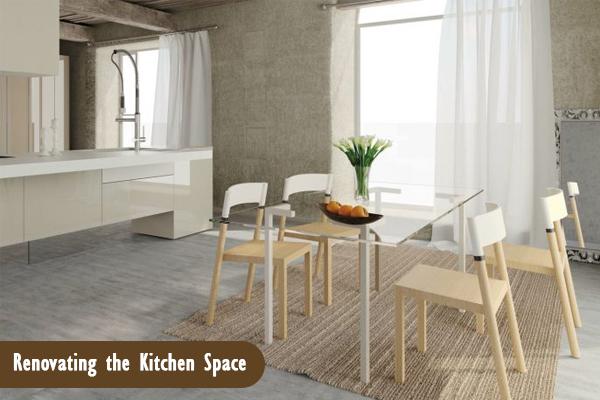 The kitchen is the most essential area of an apartment or house and the aesthetics of the space can make or break the rental deal. There's no better way to intrigue the interest of renters than redecorating and renovating the kitchen space. In today's world of modernistic design, there's an abundance of cool and minimalistic design options which can truly reshape the kitchen space. Glass is a perfect material for confined and small kitchen spaces as it not only augments the overall appearance but also helps create a sense of increased spaciousness. From sensational glass doors to amazing glass coffee tables, a kitchen renovation is a guaranteed hack for capturing the attention of tenants and renters.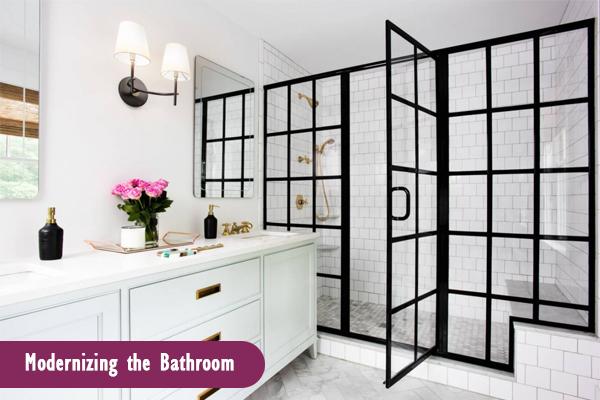 Apartments usually have small and confined bathroom spaces whose brevity ends up repelling renters and tenants. The use of contemporary themes of the design world which majorly focus on aesthetically superior glass is the best way of augmenting the aesthetics of the bathroom space. The proper placement and orientation of glass mirrors create a sense of roominess and makes the smallest of places look relatively large. Fab Glass and Mirrors comprise an incredible collection of corner shelf cabinets and mirrors which are specially designed to augment the aesthetic beauty of the bathroom spaces.  
Adopting Contemporary Countertops
The modernistic countertops present the homeowner with a low-cost and exceptional design idea for augmenting the beauty of kitchen space, living areas, and bathroom spaces. Investing in a little extra money on aesthetically amazing countertops can end up giving you a great return on a long-term basis. It is essential to identify the needs and requirements of the present-day renters and modernistic countertops are dearly adored and loved by a majority of design enthusiasts.  
Adding in State-of-the-Art Furniture
A simple change in the layout and a simple inclusion of new and fancy furniture can have a tremendous impact on the overall rental value of your apartment. The first impression holds pivotal importance and adding in sensational design elements such as glass tables is a great way to intrigue the renters. It's important to address the areas which attract the tenants the most and adopting modernistic approaches to design with unique furniture choices.  Glass coffee tables is the simplest way of augmenting the overall value of the apartment.  
Using Sensational Glass Table Tops
The custom-cut glass table top available at Fab Glass and Mirror is a low-budget and minimalistic design idea for augmenting the value of the living space. The minimalistic design of the contemporary glass table tops perfectly blends in with the modernistic design approaches of small living areas and apartments. There are a number of regular and irregular shapes to select from and design enthusiasts share the luxury to order and customized a unique tabletop for themselves. The simple inclusion of a perfect glass table top can help renters acquire a better understanding of your love for your apartment and will encourage them to strive for maintaining the aesthetic brilliance of your beloved place.  
The best way to maximize the storage space of an apartment is the inclusion of sensational and modernistic cabinets and shelves. The contemporary world of design greatly values the element of user accessibility and extra shelving is the best way to enhance the accessibility of your living space. The increased storage space appeals to the renters and tenants who are in search of a place which could have a perfect solution to all their storage needs.
Make the House Look Bigger
Another pro tip we would like to give you is to make your house look and feel bigger. There are some things you can do that will make your house look way too smaller than it actually is. There are also many techniques that can actually make rooms look wider and bigger than they actually might be. One such thing you can do is to add clear glass windows. All the light coming in will create a wider illusion for your renters. Large wall mirrors also help with that a great deal. Light reflection will make your rooms and hallways look bigger than they actually might be. When renters perceive your home as bigger, more satisfied they would be when living in it.
Provide Extra Storage Space
Renters almost always come with a lot of luggage and things they will need to store. When you ensure to provide lots of storage space in your homes, renters will be very satisfied. Offering only one storage room might not be enough. Creative thinking can actually make so may storage spaces out of potentially nothing that your renters will appreciate what you have done for them. Under the bed spaces can be utilized with large drawers. Bathroom above-door space can be turned into nifty shelves. Cleaning materials can be given separate storage under the stairs by adding a small glass or wooden door. These are all intelligent choices that will make your renters think good of your house. The investment will be very little and the rewards will be great in return at all times.
Conducting Proper Maintenance
None can undermine the importance of proper maintenance and one needs to invest in the due time and efforts in properly maintaining the living space. For this reason, it is preferable to select such modernistic design ideas whose maintenance cost is minimal and are durable and resilient enough. Renters do also closely consider the aspect of maintenance and are prone to select such an apartment whose maintenance is simple and easy.  
Cut Down Price of Investment
In all honesty, when preparing your home to rent it out, the cost of investment is best kept in control. When you are renovating it for yourself to live in, you would want to satisfy many personal needs and preferences. However, when renovating it to someone, you can just cover the basics and leave the add-ons to your renters. Basically, you should get things done like fixing all broken things, getting the water-leakage removed if there are any and/or have the house painted beautifully. Adding all the accessories including chandeliers, artwork, wall mirrors, etc. can be passed on to the renters. Not all renters will always like what you do in terms of adding accessories to the home. Leave it for them and let them decide what suits their own personal taste.