Beautiful kitchen designs in traditional styles reflect some specific magic and charm. Kitchen design in traditional style is warm and inviting, because it includes pleasant, cozy and comfortable earthy shades of natural wood and stone. Light neutral and warm colors, traditional classy kitchen cabinets, rustic wood elements create a whole new atmosphere in these rustic kitchens.
Soft cream color shades look beautiful with natural wood cabinets, exposed ceiling beams and wooden kitchen islands. The softness of the bright elements is elegant and very attractive, complimenting the bold tones of the wood and stones. Beautiful wooden accents create the right atmosphere and give rustic charm to kitchen interiors.
The kitchen is the heart and soul of every house, because there happens the magic. Elegant, classy and timeless, kitchens have a distinct ambiance of their own. This is more, or less important if you enjoy cooking. But a beautifully decorated and designed kitchen can mean a lot and can significantly improve the feeling of every woman and can even inspire her in cooking. Decide to add some stones and wood if you need a kitchen redecoration and if you hesitate what your choice should be. Just give it a try and feel free to feel the warmth of rustic kitchen designs with stones and wood.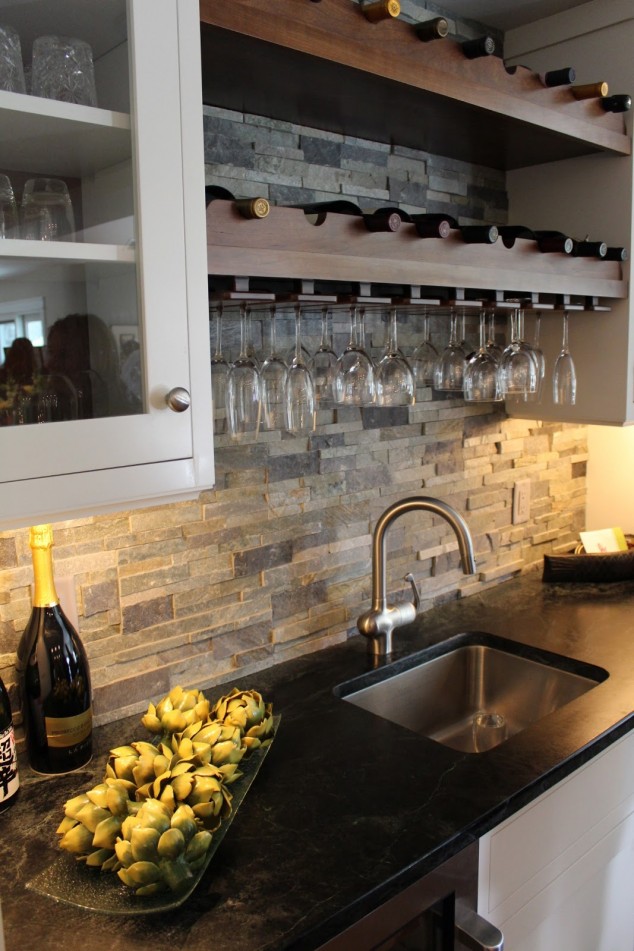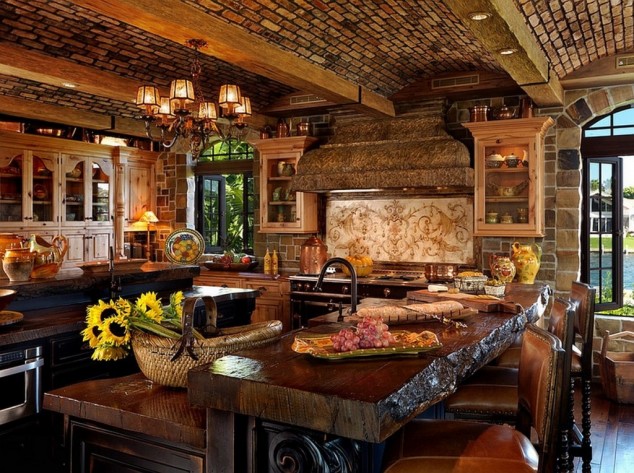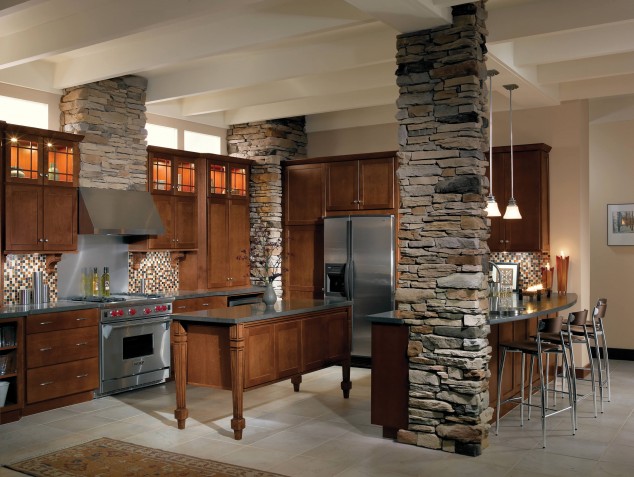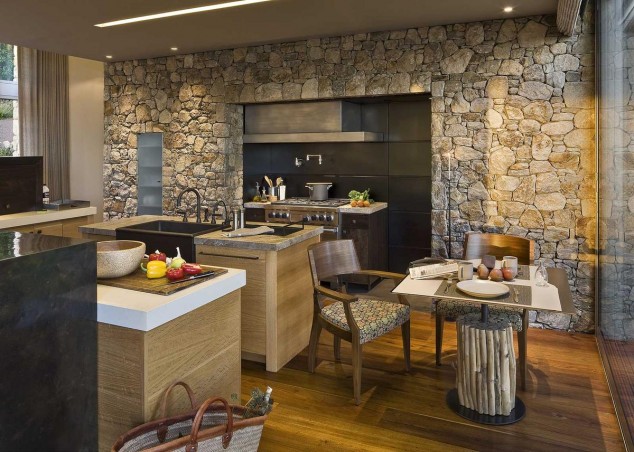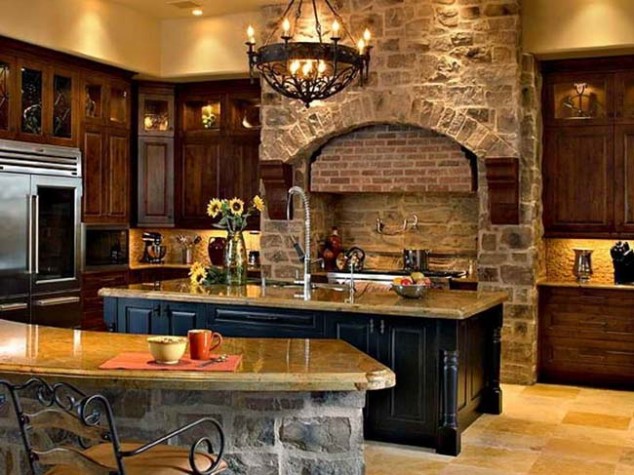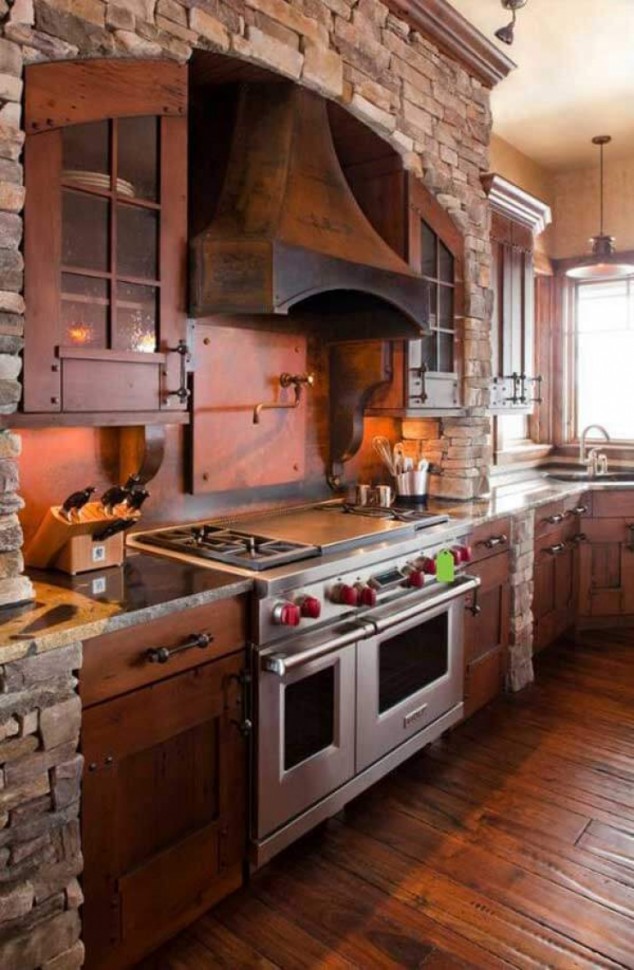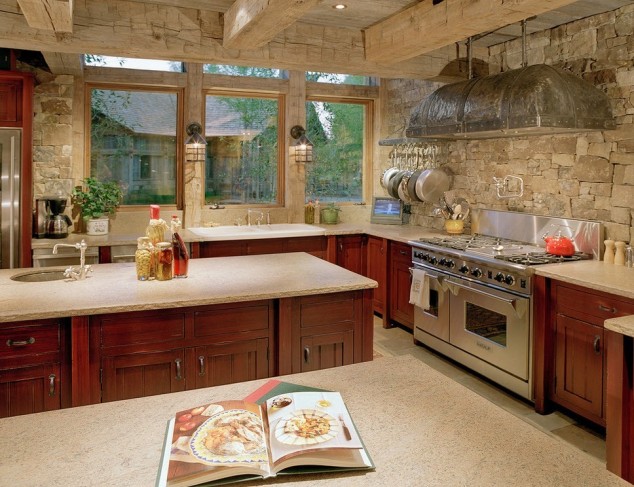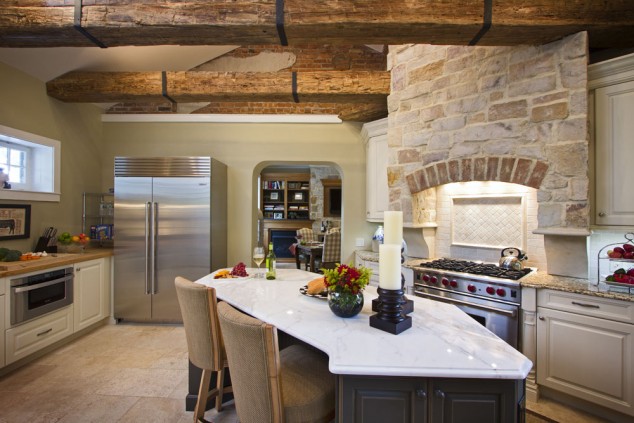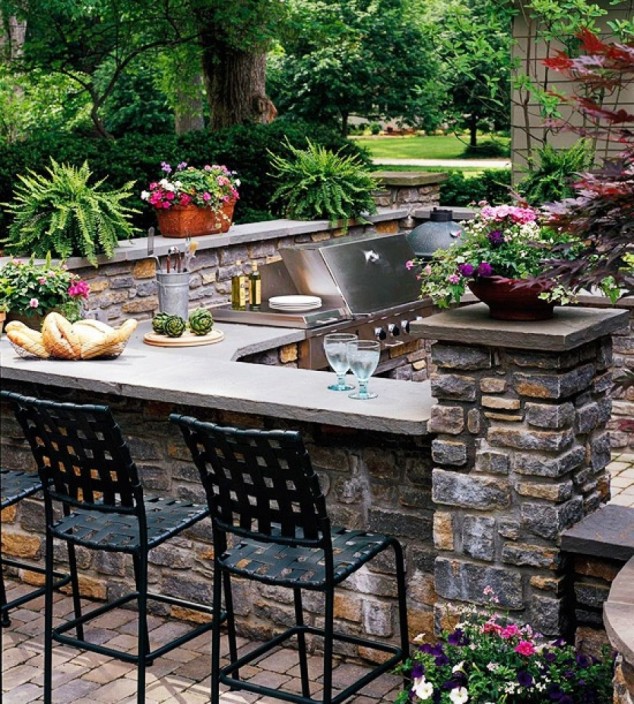 Wooden ceiling designs, dark wood colors and exposed ceiling beams are ideal for designing the desired atmosphere in a traditional kitchen. The earth kitchen colors, timelessly elegant interior design materials and unique details or small decorations are all beautiful ways to achieve the desired effect of rustic kitchen interiors. More or less present, stones always give a note of extravagance and the wooden elements or details perfectly fit in the whole story. Adding a remarkable chandelier above the kitchen island is absolutely a good choice if you want to have more than one focal point in your kitchen design. But, the more discrete forms of lighting are equally good choice. This depends on your own preference.