The look of every room is not complete until the walls are empty. There are so many ideas how to fill the walls with wall shelves containing portraits, pictures, arts, some useful items, books and treasures collected over time… A great wall arrangement can be a true eye-catching composition! Shelving is without doubt a must. Whether you need additional place for storage or you want to use the shelves for displaying your favorite photos or books, shelves are the perfect solution.
There are a million ways you can easily make a shelf on your own that will add beauty to your home. There are many ideas that are suitable for every room and every budget. Whether you need something in the bathroom to store beauty supplies or in the nursery for baby items, there is a shelf in here that is perfect for you. If you think that shelving are only dust collectors or you just don't have time for cleaning your space, you can think about house cleaning services.
Some shelving units hang on the walls and some are on the floor, but all of them are going to be very functional. These ideas for wooden shelves are not only functional but they are beautiful as well. The project is so easy and requires very few supplies, or you can use some old items you do not use anymore. For example you can use an old ladder to build your own shelving unit on the floor, or even transform the old door into a shelving unit. Wooden crates can also serve as shelves. You can use old suitcases, rope, palette, metal pipes, etc., for your new DIY project. These shelves will add a note of extravagance in your home and will certainly be one of the most creative corners in your interior design. Take a couple of hours and build your own shelves. You will be proud to see what you can do yourself with some imagination and hard work.
Take a few minutes and look at this collection of 12 absolutely adorable shelves you can include in your home décor that will help you find idea how to display them in your home and use the extra storage that they give you.
1. DIY Bathroom Shelf From Old Frame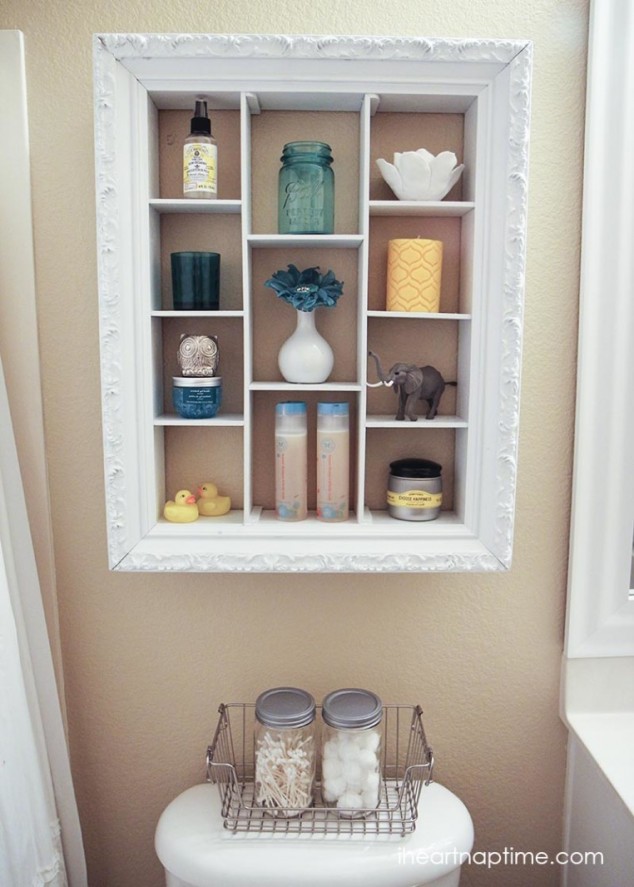 2. Guitar Shelf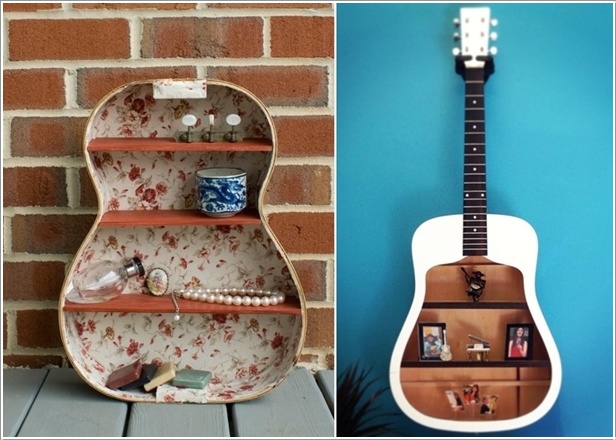 3. DIY Bookshelf with Metal Pipes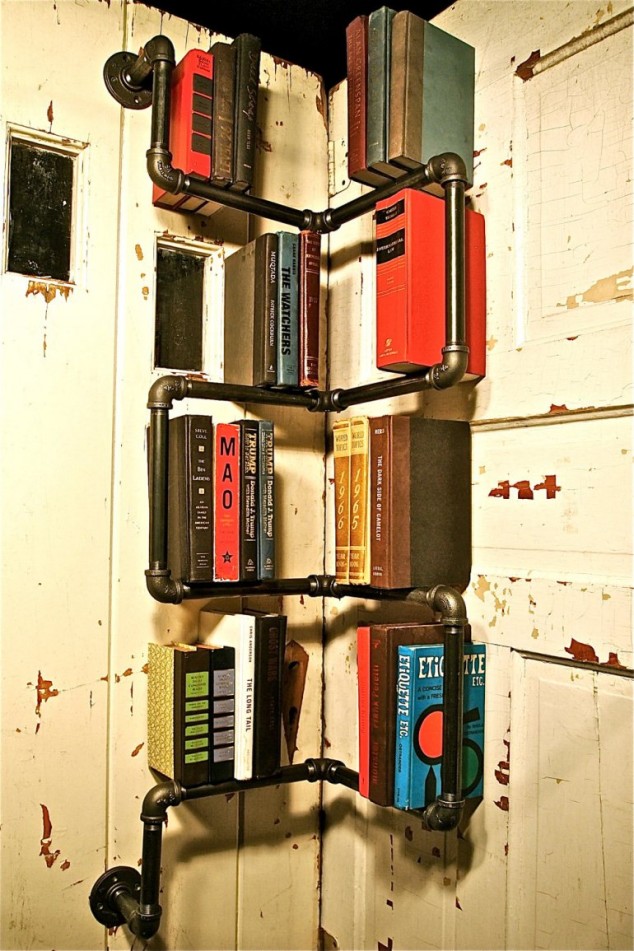 4. DIY Pallet Shelf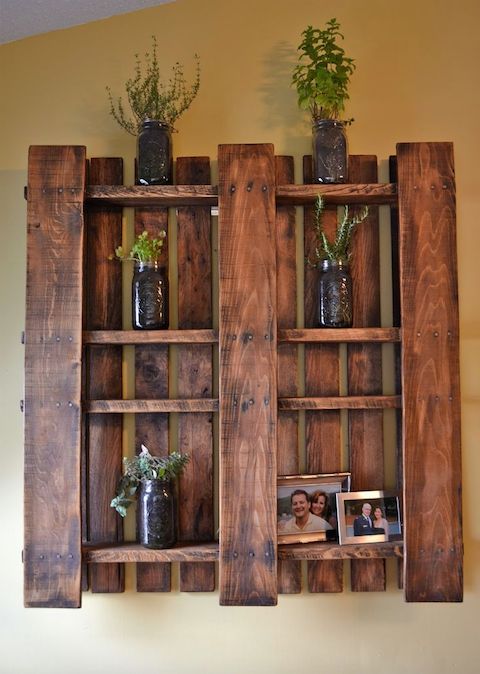 5. DIY Wall Shelves With Wine Crates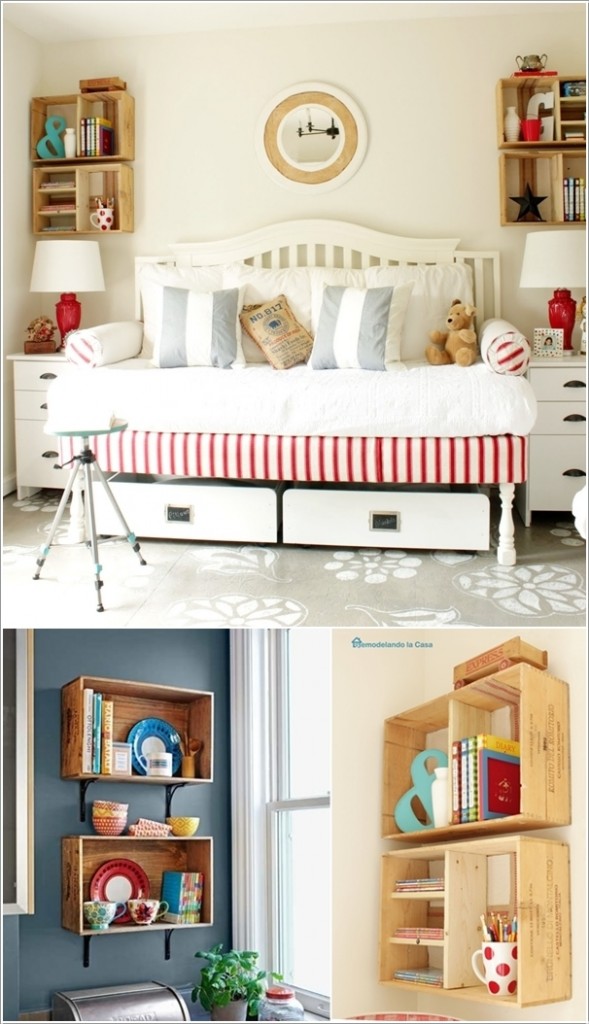 6. Suitcase Shelving Unit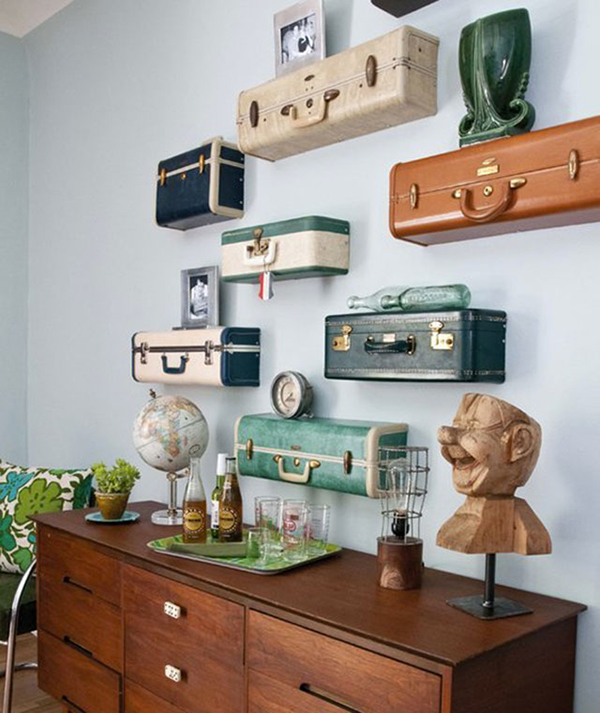 7. DIY Ladder Shelf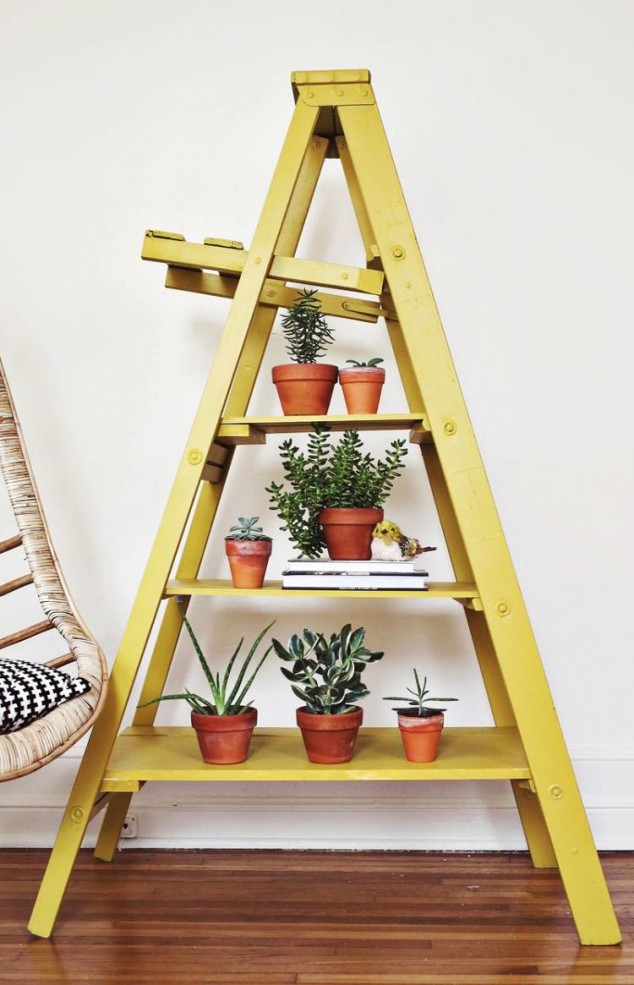 8. Shelf Unit Hanging On A Rope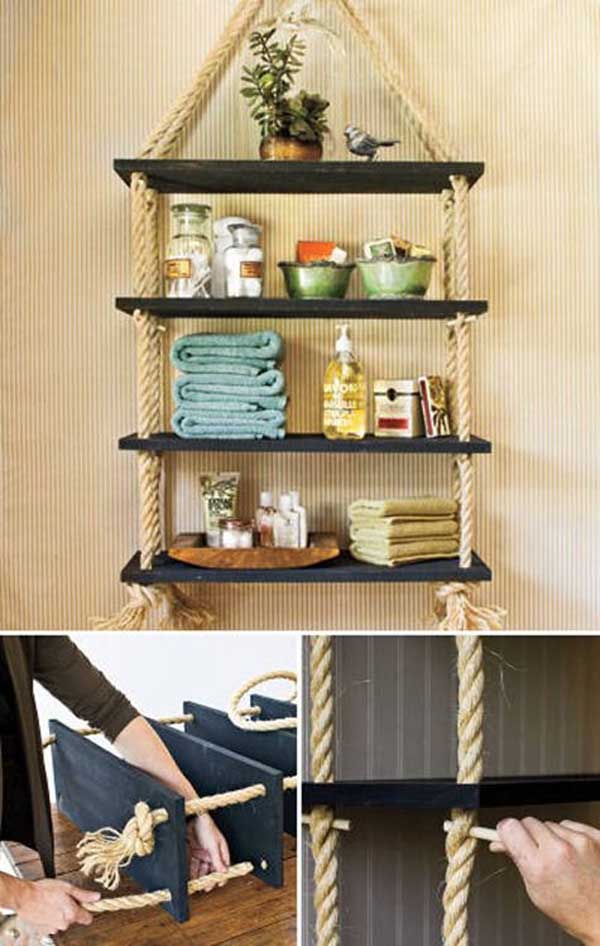 9. Wooden Shelves With Belt Straps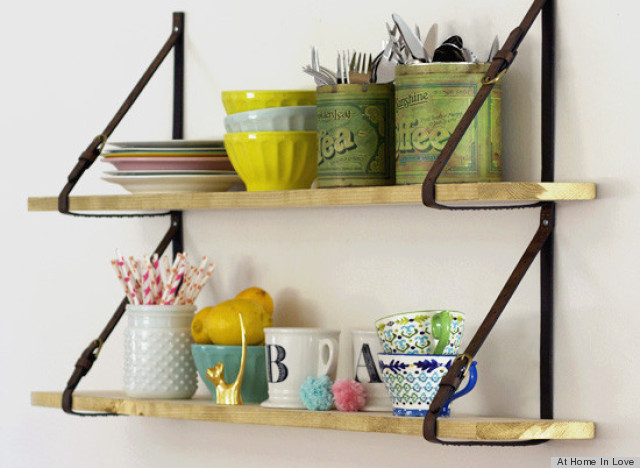 10. An Old Door Transformed In Shelf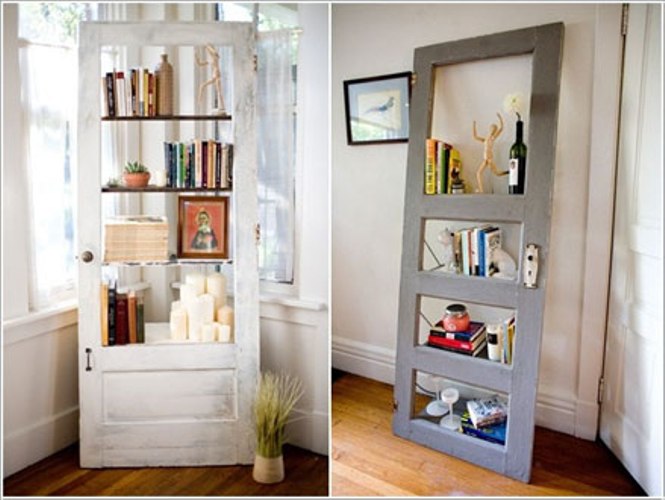 11. Wooden Crate Shelf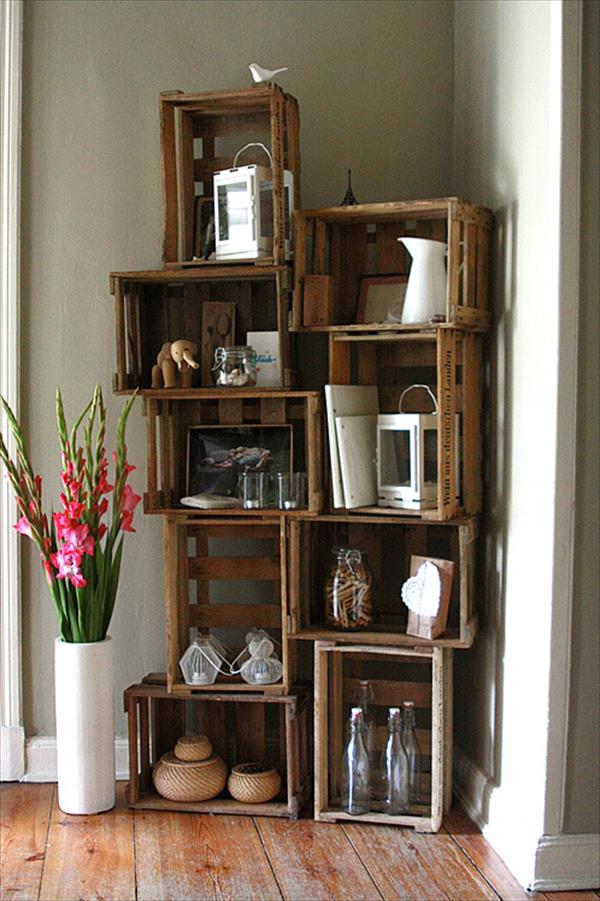 12. Ladder Shoe Rack