Innovative, creative and very, very attractive DIY ideas, that would certainly embellish your home. Some of them will make it more beautiful and absolutely unique. Reuse some old things, recycle them instead of throwing them and give them a new life and new look with some of the ideas below.
There are so many things in your home you think that are useless, but after seeing what you can do out of them you will change your mind. Some innovative ideas are always welcomed in every home for bringing joy and happiness. And when you don't want to spend a fortune buying new things to refresh the look of your home, these DIY ideas are absolutely the best solution for you!
1. Puzzle Cutting Board
This puzzle cutting board has an interesting design and shape. But not only it is visually attractive, it is also very practical.
You have three separate cutting boards in one that can also be used as a wine glass holder.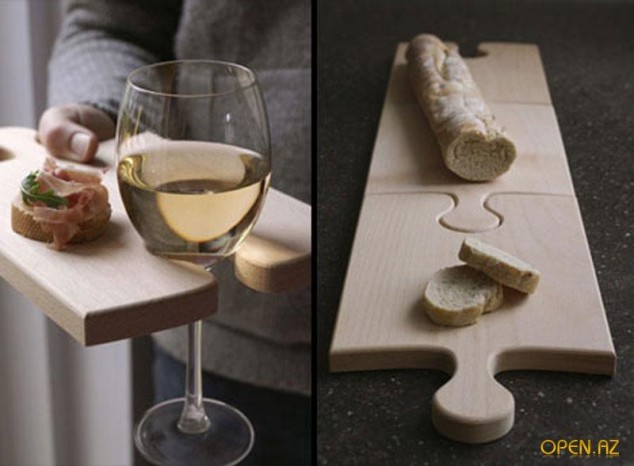 Photo via www.stranamam.ru
2. 

How To Turn An Old Tire Into A Rope Ottoman
Instead of throwing your old tire here you have one great idea how to make a rope ottoman out of it. The only additional materials you will need is a long rope and lots of glue. Cover the entire tire with rope, and the finished result will be a new, attractive ottoman.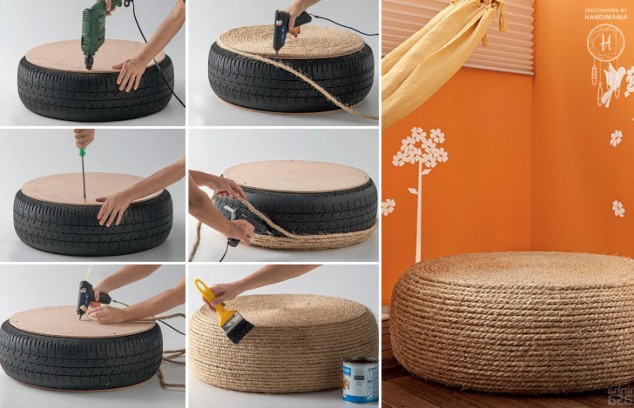 3. Wine Bottle Lamps
Cut the base of the glass bottles off and get a small wooden base to which you can fix an electric bulb holder. Chose lamp shades in any color or pattern you want. Fix the bottle on the wooden base using hot glue, and your lamp is ready for use.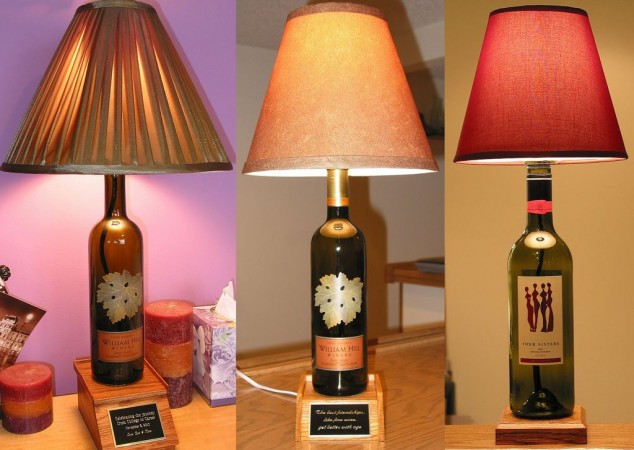 4. Interesting Idea How to Reuse Old Jeans
This is very interesting idea how to use old jeans. Just fill them with sand or with soil and make an amazing outdoor decoration.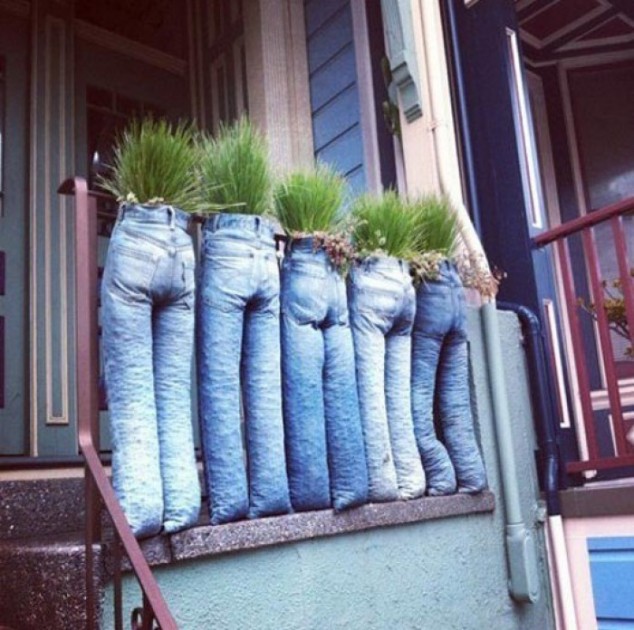 5. Turn Your Guitar Into A Flower Pot
Turning your guitar into a flower pot is an amazing idea to plant a flower and display it in an interesting way in your home. Everyone that see it will be amazed with the result and the idea.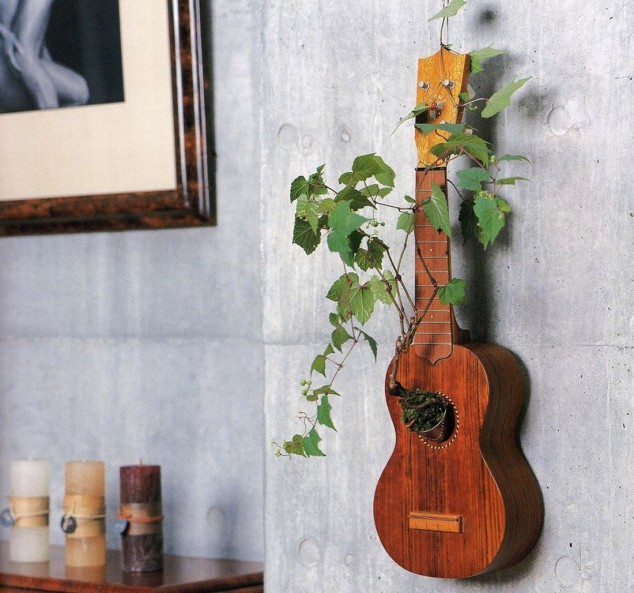 6. Clothes Pin Lamp
Creating a lamp out of clothes pins is a very creative idea. The shades that the pins create will make a spectacular lighting in your room.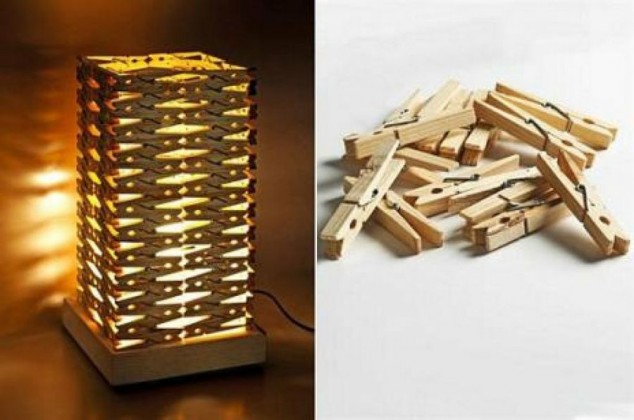 7. Wine Bottle Candle Holder
A very interesting way to decorate with some simple candles. It is unique and will certainly grab everyone's attention.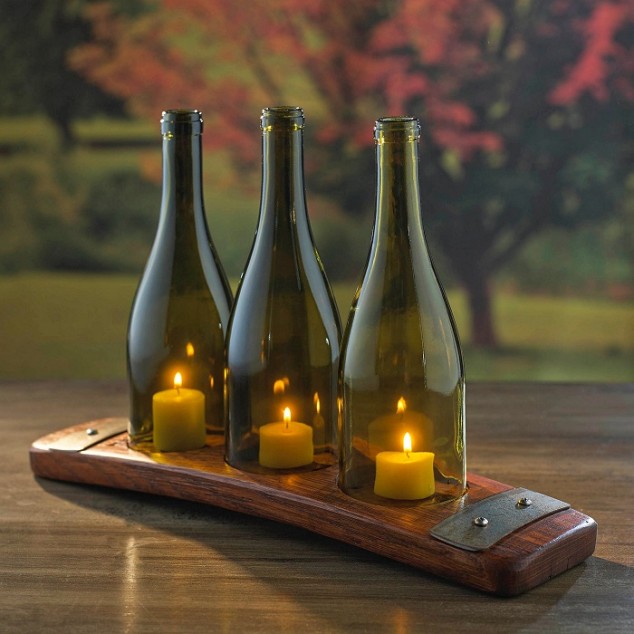 8. Plastic Spoon Lamp
If you thought small plastic spoons are useless after the first use, this idea will prove you wrong. This beautiful lamp is a creation of plastic spoons and it is as beautiful as any other lamp.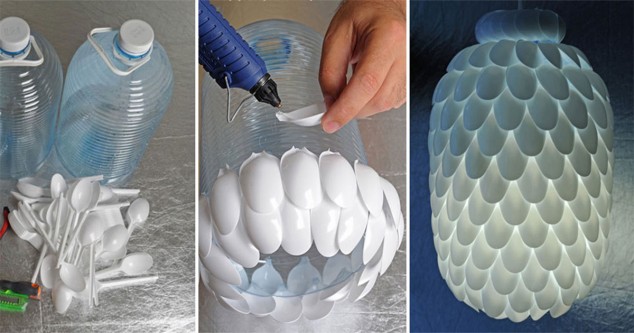 9. Puzzle Stool
Creative and interesting design for your stool, that will transform the ordinary stool in more unique, attractive and decorative element in your living room.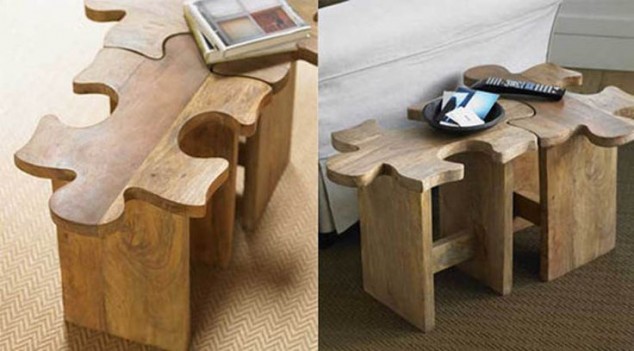 10. Driftwood, Rustic Candle Holder
Very beautiful and creative solution to display your candles.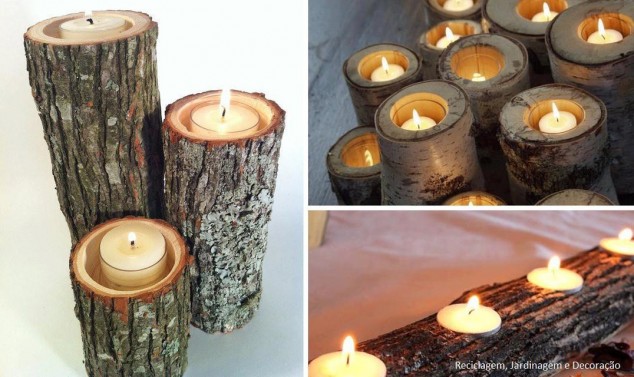 11. Native Trails Uses Reclaimed Wine Barrels To Create Unique Bathroom Furniture
The old wine barrels can be reused and repurposed as a bathroom furniture. They will give one rustic touch to the whole atmosphere.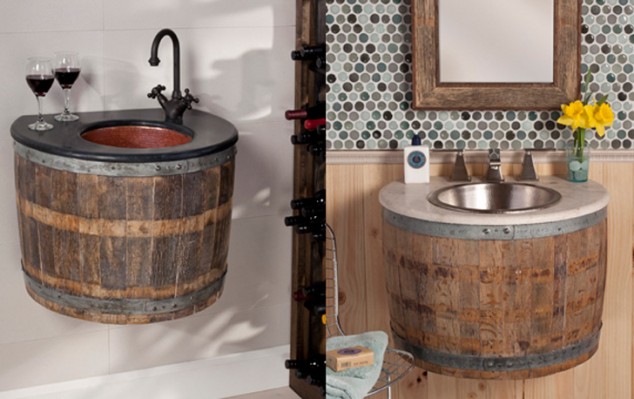 12. Artistic Roses Made From Orange Peel
Do not throw the orange peel, but make some attractive artistic roses and include them in your home decoration.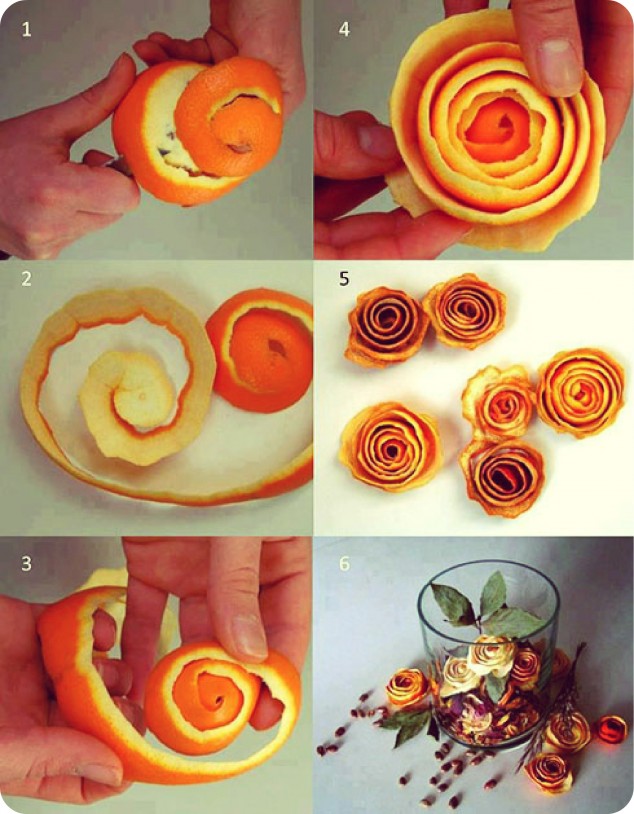 13. Amazing Piano Fountain
This use of the old piano is absolutely amazing and unique. It will completely transform the space where it will be placed.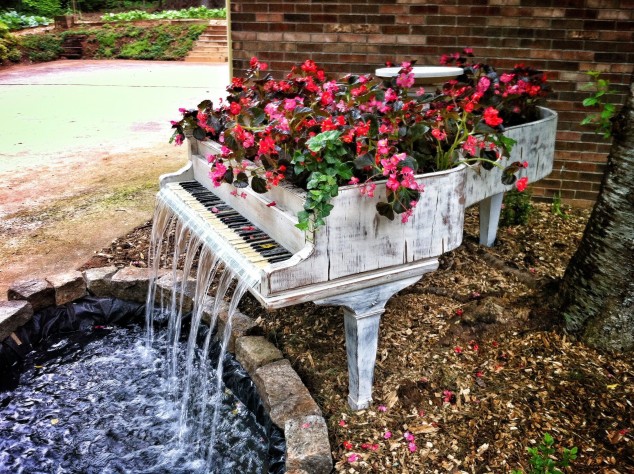 14. DIY Hot Dog Pasta
Try different solutions for your spaghetti. This one looks tasty, and your kids would absolutely love it.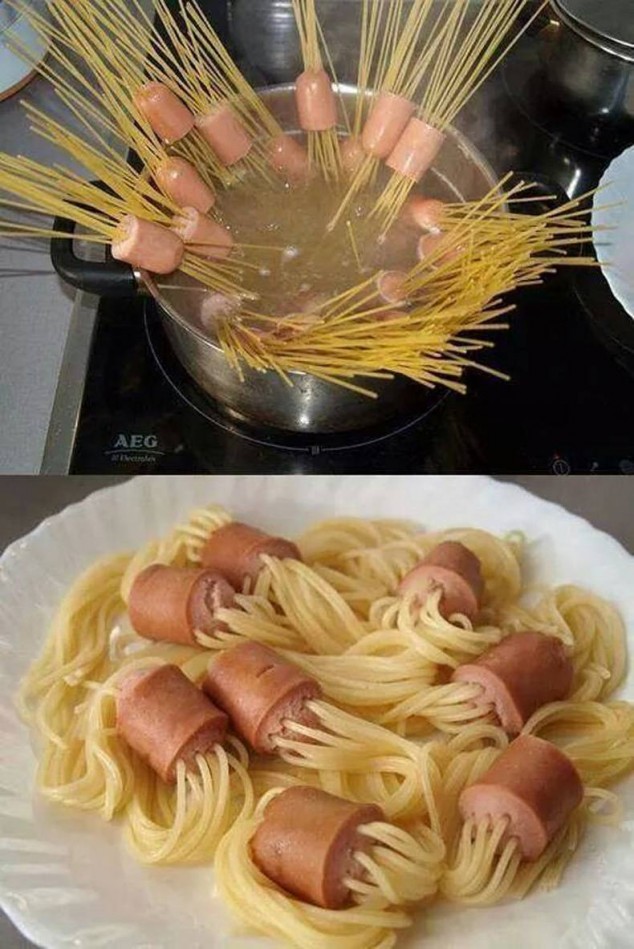 15. Creative DIY Idea To Reuse & Recycle Tennis Ball
Recycle old tennis ball and reuse it as a holder for different small items you use every day.