If you're one of those people who dreams of visiting Thailand for the first time, or you're planning to revisit it, you'll probably think of tourist spots commonly known to everyone such as Bangkok, Phuket and Chiang Mai. The places mentioned truly mesmerizes every traveller. However, somewhere along the busy tourist spots of Thailand hides a gem, a slice of nature waiting to be discovered–Khao Lak.
How to Get There
If you're interested in going to Khao Lak, do know that it's just a one-hour drive north of Phuket. To get there, you can easily access the place via cars, buses, and taxis since it's location is from Phuket to Bangkok's main road.
For native Thailanders, Khao Lak means Lak Mountain. The famed Khao Lak Lam Ru National Park surrounds the mountain. It's quite tricky, but there is an actual village called Khao Lak. However, what most people refer to nowadays as Khao Lak is actually the whole region located several kilometres along the west coast of Thailand.
What to Expect
With its beautifully serene beaches, you'll never guess that a tsunami hit the natural paradise way back in 2004. Fifteen years after, Khao Lak finally moved on from the tragedy and has become a haven for nature-lovers. Now, some small-to-medium, mostly boutDiquey hotels already replaced the bungalows that used to stand still along the back of a long beach.
However, Khao Lak is not the right place for tourists seeking exotic nightlife. Unlike most tourist destinations in Thailand, Khao Lak offers majestic yet not flashy attractions. For the nature-lover, their hearts will soar with Khao Lak's raw beauty. The lovely uncrowded parks, beautiful vast mountains, roads, and beaches shout au naturel.
The 12-kilometre coastline is home to splendid beaches, palm trees, and casuarinas. However, it's not just the beach! Khao Lak has a national park of waterfalls, tropical forest-covered hills, and rivers and swamps permeating its valleys. Truly, Khao Lak is a perfect natural wonder just waiting for you to explore. Khao Lak stands opposite to Thailand's famous diving Similan Islands.
Usually, tourists visit the place from November to April. But you should note that planning to visit the area by December and January can be expensive since it's a peak season. If you're opting to your diving and accommodation packages for the Similans, Koh Bon and Richelieu Rock, you have to book it in advance.
Why You Should Visit From February to April
Here's a simple tip: If you want to visit Khao Lak with fewer tourists, it's best to book your vacation from February to April. Not only will it make you feel that you own a beautiful place, but you will also get better value-for-money in terms of accommodation. If you book your tour by that time, good weather and a calm sea await you.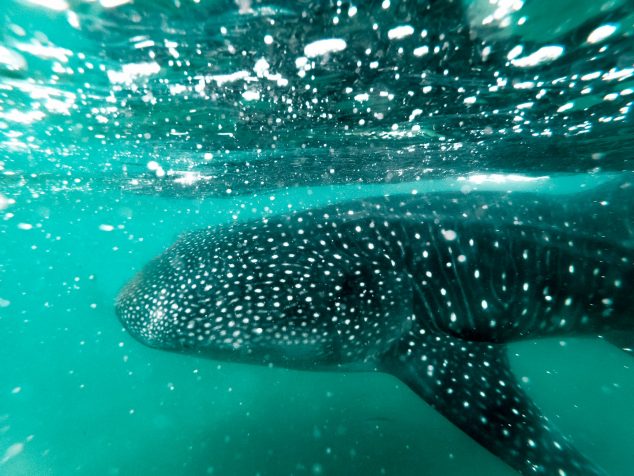 During these months, fewer people visit the Khaolak and Similan Islands' dive sites. Hence, you can maximize your stay and get the chance to do some khao lak diving and have a glimpse of whale sharks and manta rays through the Similan liveaboards.
Things To Do in Khao Lak
A vacation will be pointless if you'll stay in your hotel room for your entire stay. Khao Lak offers various activities that can divert your focus from your busy schedule to a wholesome adventure.
1. Khao Lak Diving
For the adventure-seeker, khao lak diving is an excellent way to go. There are numerous local dive sites nearby but most people opt for Similan and Surin Islands. However, going for a liveaboard is a must-try to get a unique and unforgettable trip.
2. Snorkelling
Scuba divers favour Khao Lak because of its beautiful coral reefs and magnificent white-sand beaches. There are numerous snorkelling experiences offered on Similan Island. People who visit the place describes it as perfect, leaving its visitors with a beautiful experience.
3. Trekking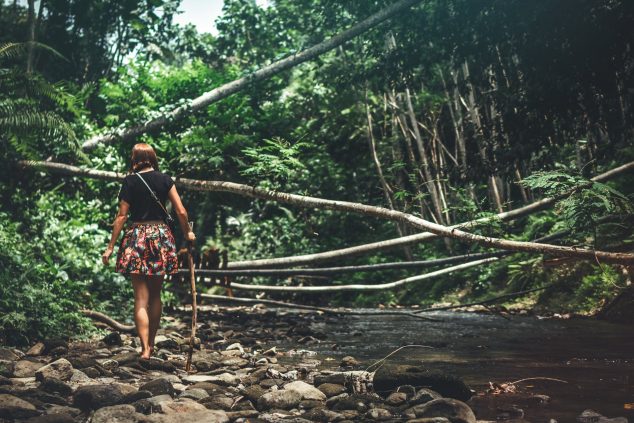 Various Khao Lak tours offer elephant trekking. You should know that it's normal for Thailanders to provide this kind of packages. However, if you're a bit sad about this, other tours don't require you to ride an elephant, but you can still enjoy the jungle scenery. You can also visit some nearby parks that highlight natural rainforests.
4. White Water Rafting
If you're seeking for adventure and thrill, white water rafting in the Phang Na region is for you! Enjoy the beautiful view as you experience one of the ultimate adventures of your life!
5. Khao Lak Night Market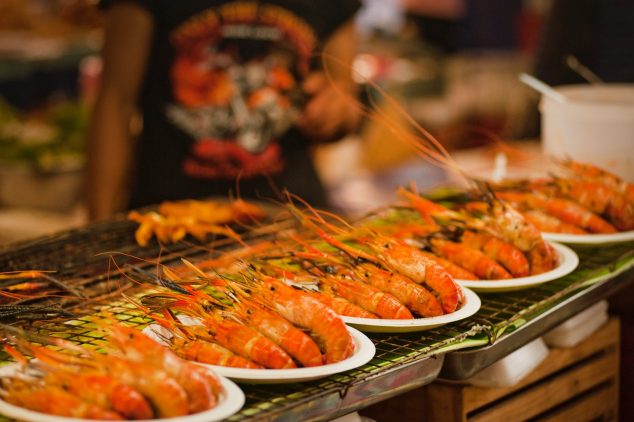 If you're a foodie, Thailand can offer you hearty meals you will never forget. Hence, you must get to try Thailand cuisine by dropping by a large open-aired night market such as Bang Niang Market. The sugarcane juice, fresh coconut drinks, and Thai desserts you can find in this night market are all a must-try! Not only that, but you can also try the crickets and scorpions if you're looking for a bit of an adventure! Without the scorching heat of the sun, you'll be assured to enjoy the marketplace, even at night. 
6. Khao Lak Canoe Tour
For you to enjoy the au naturel beauty of Khao Lak, a canoe tour is definitely the right choice. Through canoeing, you can get glimpses of the beauty Khao Lak can offer while you're floating around the village.
7. Khao Lak Waterfalls
Khao Lak is a home for diverse and impressive waterfalls. The nearest waterfall in Khao Lak is the Tong Chong Fa waterfall. Unwind and enjoy to your heart's content as you savour the beauty of these natural resources.
8. International Tsunami Museum
Aside from the natural resources Khao Lak offers, it's also a place that empowers history and culture. The International Tsunami Museum will retell the stories of the past tsunamis in the area through compelling images and other media forms.
9. Enjoy the Beaches
Although it's already apparent, Khao Lak has the most magnificent beaches you can ever think of! With its reputation for raw beauty, Khao Lak is a paradise of crystal-clear water and white sand beaches. From Coconut Beach, which is true to its name since it's beautifully surrounded by palm trees; to Pak Weeb Beach Slow that grants you relaxed waves lap onto the white sand shores from clear blue ocean waters; to Khun Khok Beach with its fresh and salty air; and many other beaches left unmentioned. 
There are still other activities, and places left unsaid, and as a traveller, it's your task to discover them. Truly, Khao Lak is Thailand's slice of nature. It's a place where you can forget all your troubles and worries, and enjoy how beautiful life could be. 
Darshan Shah is a young serial entrepreneur, digital marketer and blogger. He's founder of TheWebReach.com and providing Digital Marketing services like SEO, Guest Blogging and many more. He loves to help people to grow their business worldwide through his digital marketing knowledge. He's enthusiastic about creating blogs and writes creative content for the readers.