Whether you are looking to create a walkway, driveway, patio or even a decking around your swimming pool, we are sure that you will want the area to last for as long as possible. But with so many different materials to choose from, we understand that making a choice for your project can be just as overwhelming as the works themselves. In this article, we have outlined the advantages and disadvantages of using a variety of common paving materials.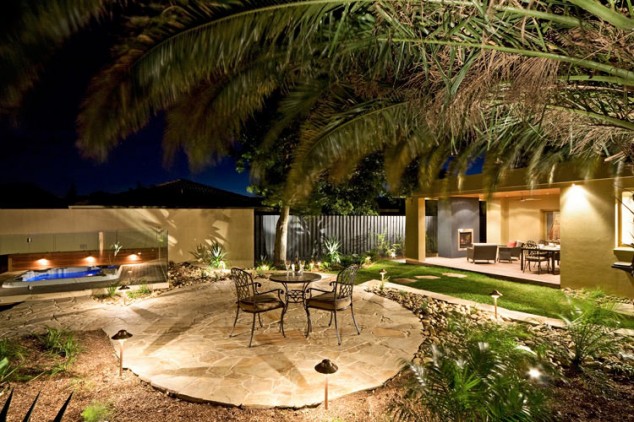 Concrete
It is argued that concrete actually has quite poor durability, as it is not flexible and is known to crack.
Concrete requires fairly moderate maintenance – oil and other stains are quite hard to remove, whereas ugly cracks are likely to occur (and these are difficult and expensive to repair).
It is also argued that concrete has poor reparability. Not only is the process difficult and expensive, but it leaves ugly scar marks.
Concrete also has a limited number of appearances – it is only available in grey or light brown, but it can be coloured.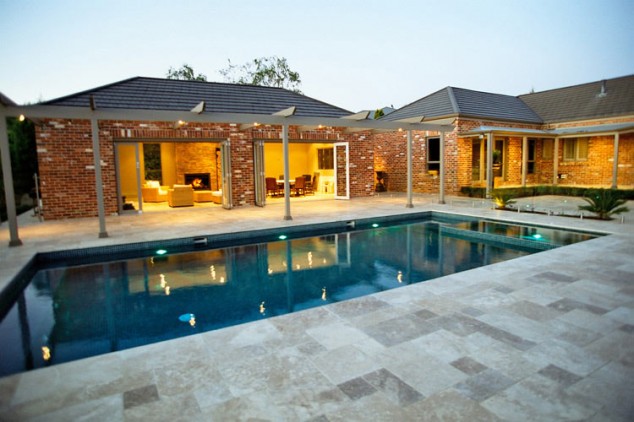 Asphalt
It is suggested that asphalt actually has quite poor durability, as cracks can occur as a result of freezing and thawing. It is also subjected to settlement and salt deterioration.
Asphalt, unfortunately, requires a high level of maintenance. Wear and weather will break the surface down and it requires a black seal coating to be applied every two to three years.
It is also suggested that asphalt has poor reparability. It can erode from oil drippings, and pothole repairs leave visible patches.
Asphalt also has a limited number of appearances with few colour options. It often looks painted and artificial.
Brick
It is thought that brick also has quite poor durability, as it is not flexible in the slightest and will crack under certain circumstances.
Brick actually requires a moderate level of maintenance. Oil and other stains can be hard to remove, whilst natural surface variations can lead to all sorts of damage and chipping.
It is also thought that bricks have poor reparability, as they are usually mortared together and this makes them difficult to replace.
Bricks are also only available in a limited number of appearances. You are often limited to natural colours and shapes, as well as all bricks having very similar design styles.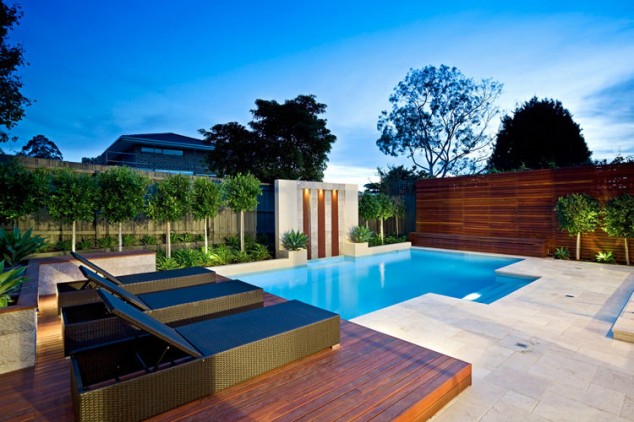 Paving Stones
It is believed that stone has quite high durability, as it is extremely flexible and offers a lifetime warranty against cracking.
Natural stone offers quite a low maintenance solution – most stains are hidden and the paving is easily flipped or replaced.
It is also believed that paving has quite a high level of reparability. Its small and uniform shape makes them easy to replace (without replacing the whole area) or they can be flipped.
Paving stones also have a large number of available appearances – choose from a wide range of surface finishes, colours, shapes and sizes. There is also a variety of species to choose from.
We hope that the information provided here has helped you come to a decision regarding the most appropriate paving material for your home. Whilst paving stones are certainly one of the more expensive options, we hope that all of the advantages that have been outlined here have made it clear that this is still one of the best choices around. Make sure you choose your paving stones carefully (look for inspiration around your home) and the project will be a success!