Organizing stuff around the house is possibly one of the hardest things to do nowadays. No matter how practical, we always have to deal with too many things that are absolutely necessary for us or totally unnecessary, meaning we can definitely survive without them, but we cannot resist buying them. However, when it comes to organizing, especially if you live in a smaller place, you have to be really practical and think of (sometimes) the impossible to place your things.
Well, luckily for you, DIY projects are the best choice when it comes to organizing. First of all, they are really fun to do, as they inspire your creativity. They are also good for your soul, because when you actually make items by yourself, create them in your choice of colors/texture, and use them to your heart's need, this most definitely satisfies a certain inner need for achievement in your life. It means you have accomplished something; you have actually made something using your creativity and imagination only.
One of the advantages of DIY projects is that you can use different materials, things that you didn't even think were possible to use in the first place. And if you are on a budget, no need to worry, as they can be found at affordable price in your nearest hardware store. One example of items you can use are, for instance, metal pipes which you can buy at a pretty good cost. They are practical for making a storage unit, and they will add a twist to your home as well. Just imagine how fun and unexpected it would be if you had a bookshelf made of pipes in your bedroom, or a unique metal pipe lamp in your living room.
Today, we present to you 21 functional metal pipe DIY design ideas you've probably never thought of.
1 Use Pipes For The Bathroom Vanity Base For An Industrial Look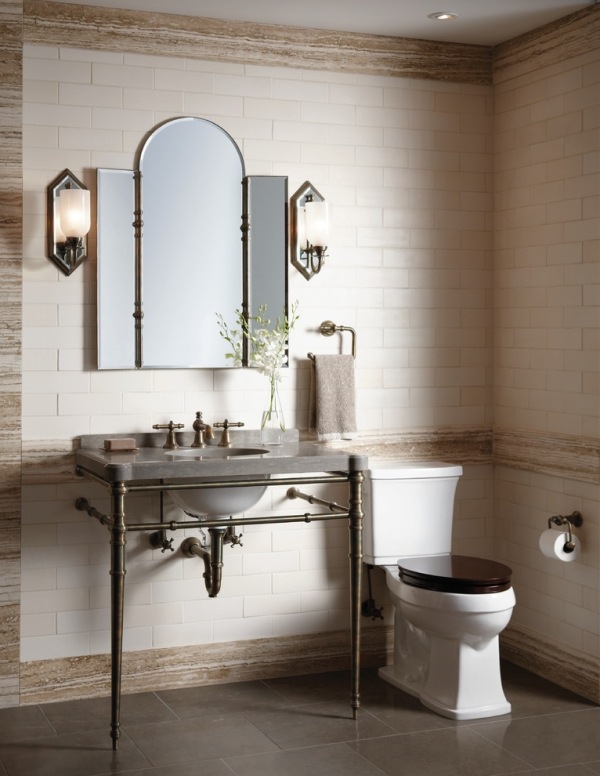 2. Use Them In Place Of Curtain Rods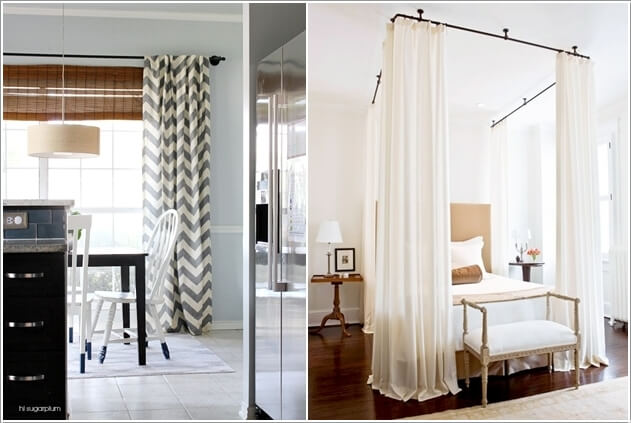 3. Make A Bar Craft For Summer Parties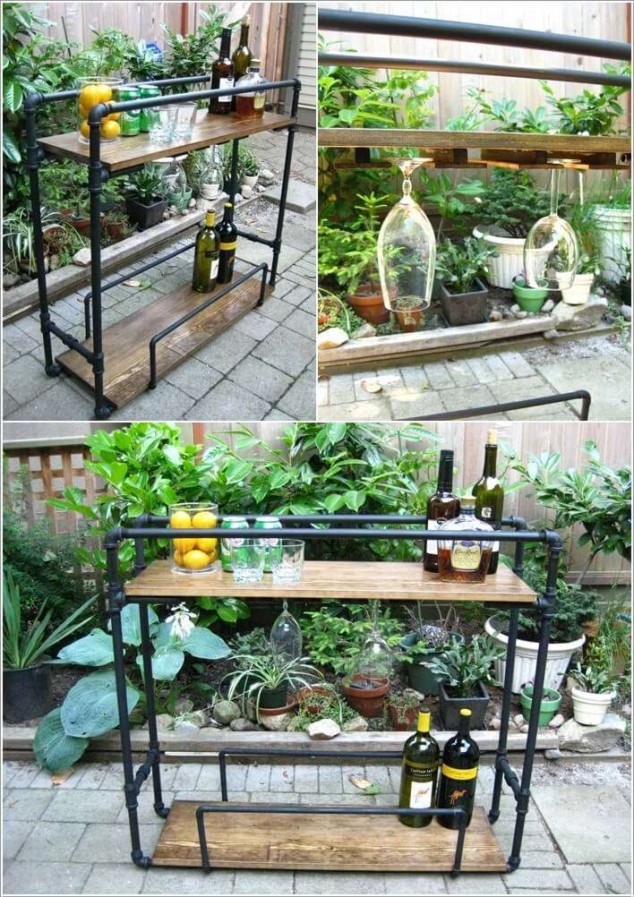 4. Build A Unique Coffee Table 
5. Make A Totally Unexpected Chandelier For Your Bedroom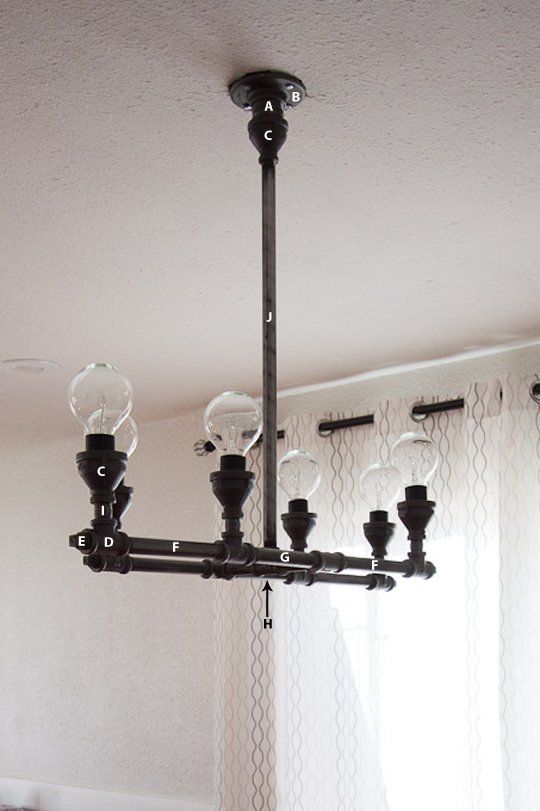 6. Metal Pipe Industrial Shelf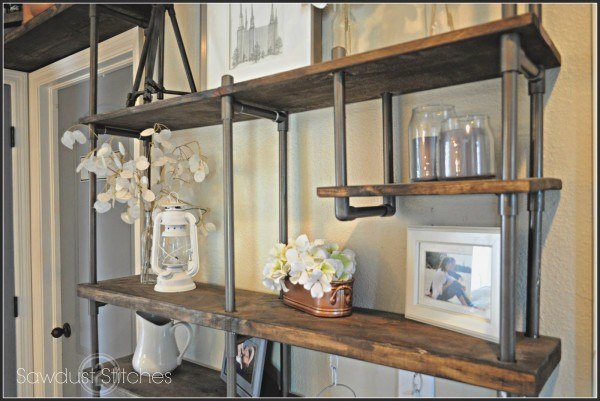 7. Cute DIY Bookshelf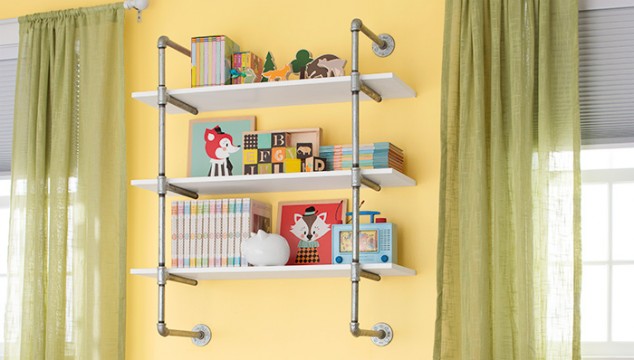 8. Make These Tiki Torches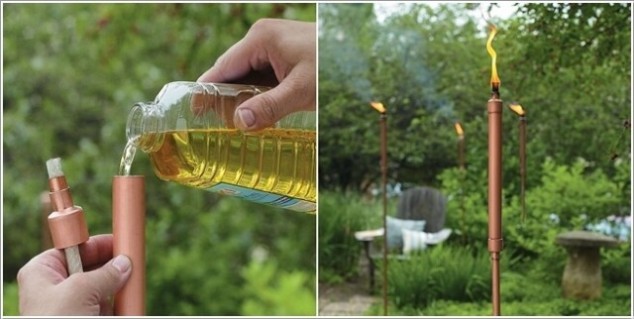 9. Amazing Kitchen Shelves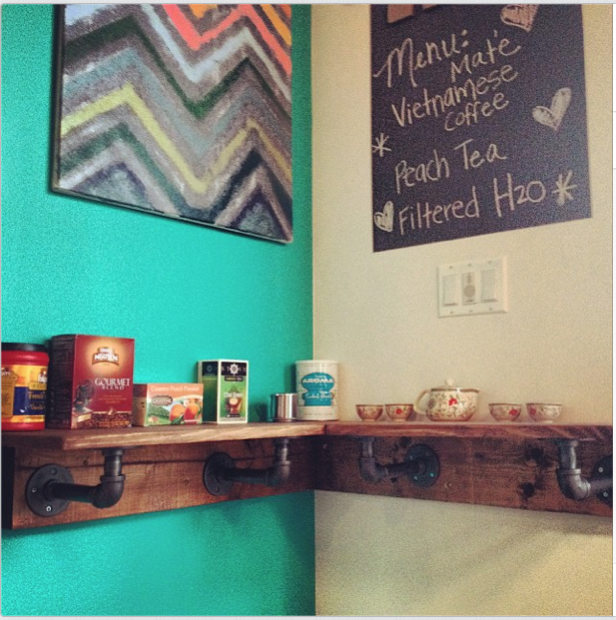 10. Make A Clothes Rack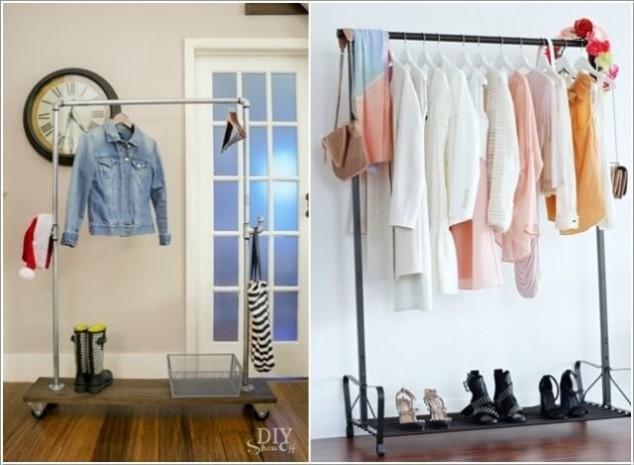 11. Pipe Towel Rail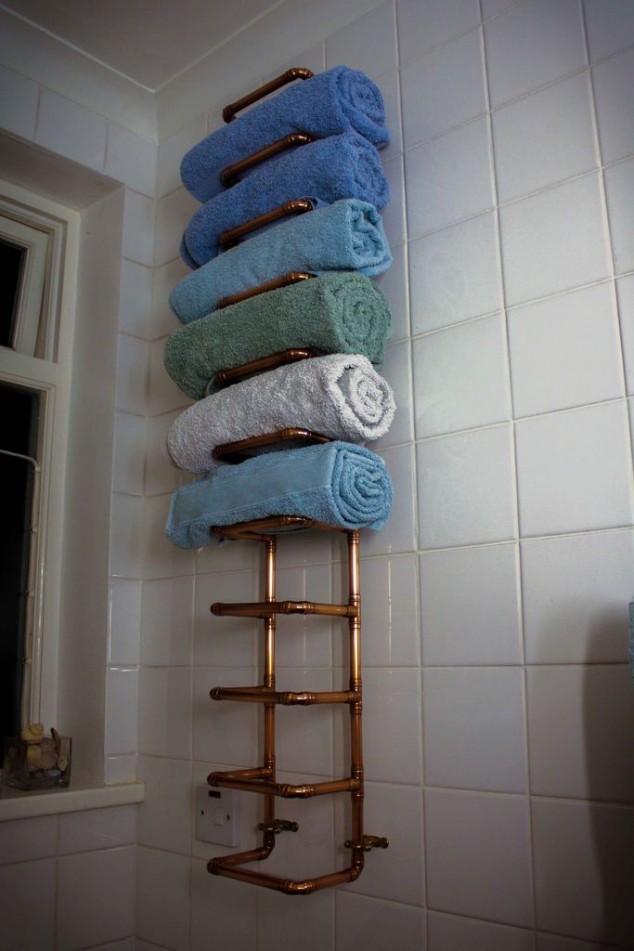 12. A Living Room Shelving Unit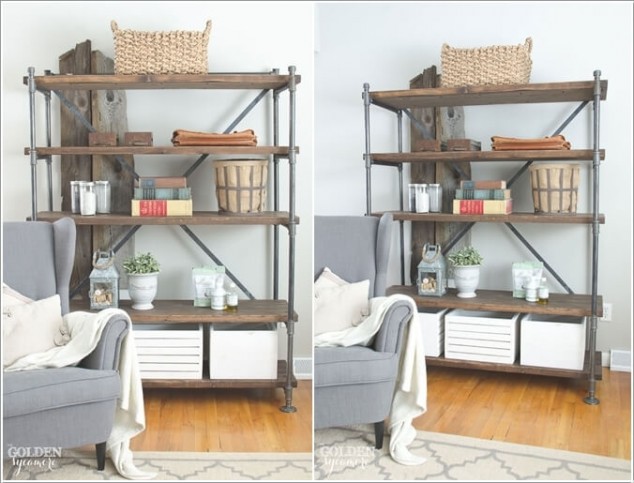 13. An Impressive DIY Ceiling Light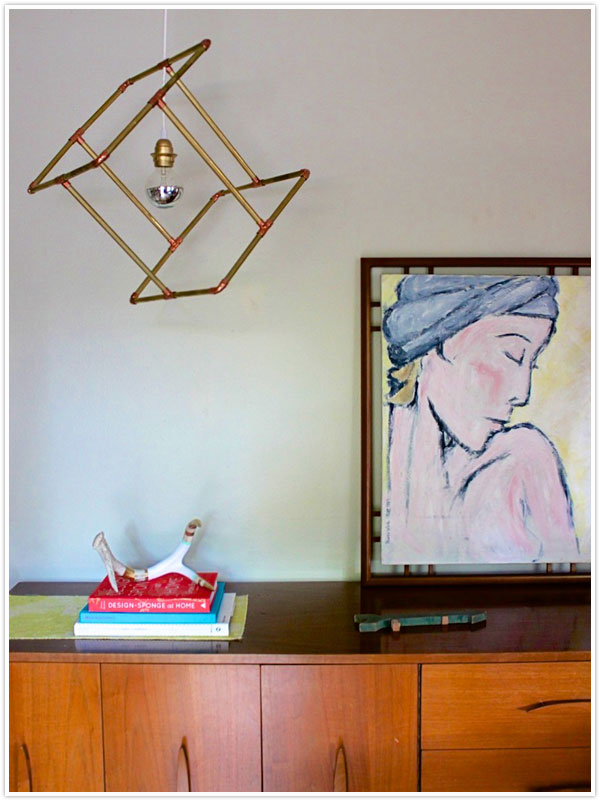 14. A Paper Towels Holder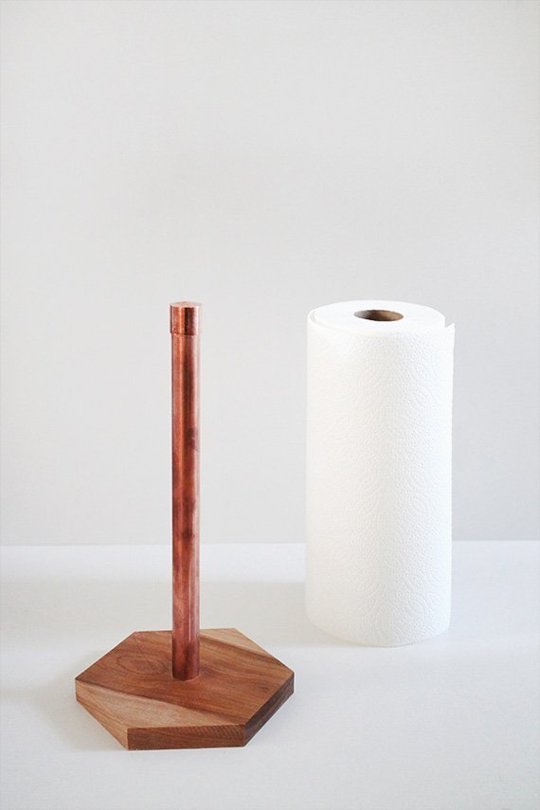 15. Create A Unique Lamp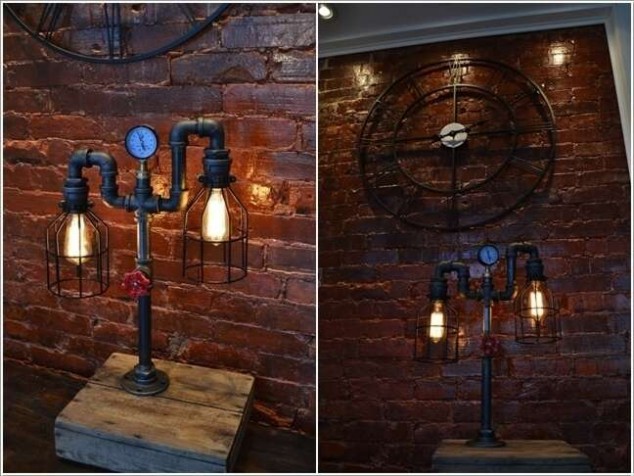 16. Build A Console Table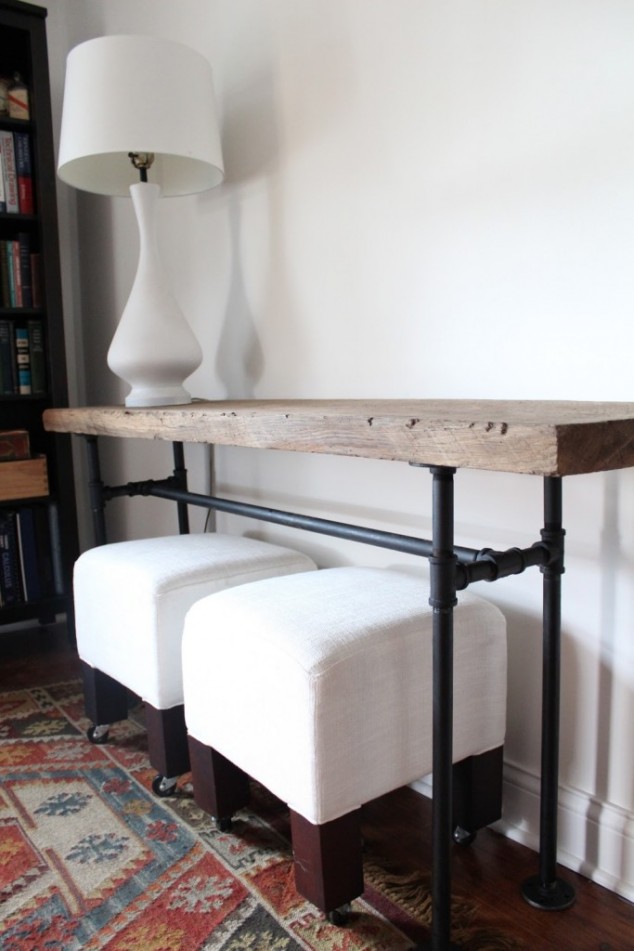 17. A Cool Painted Pipe And Wood Open Shelving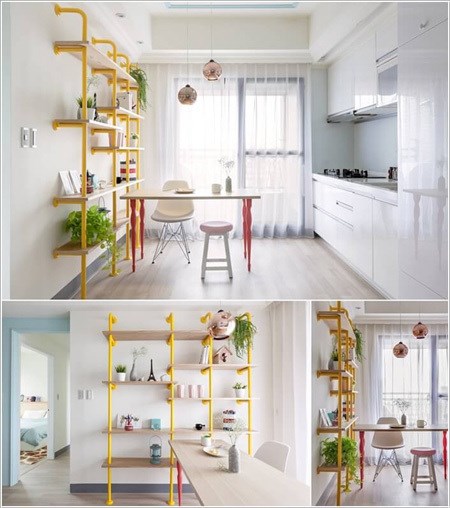 18. Make A Wine Rack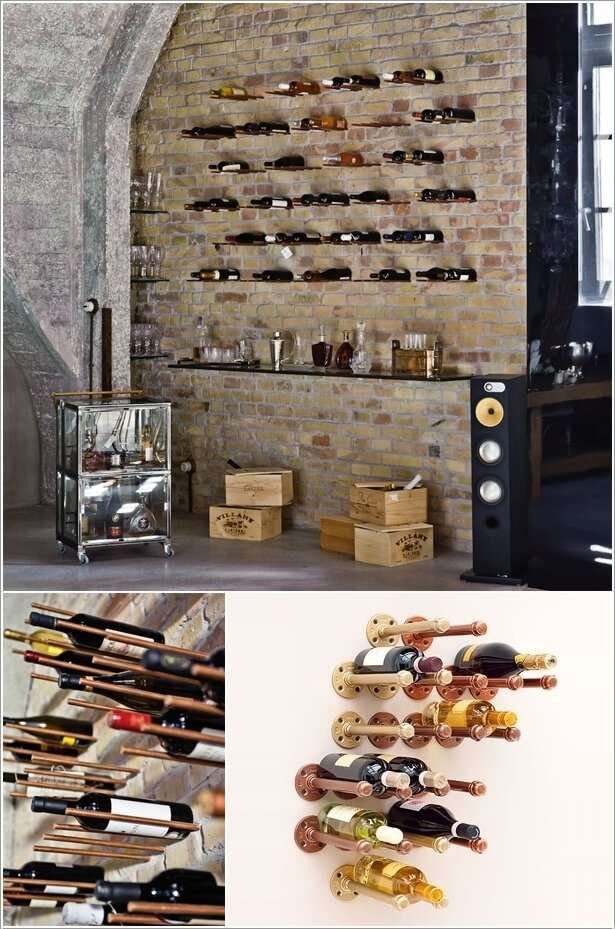 19. A Towel Bar With A Shelf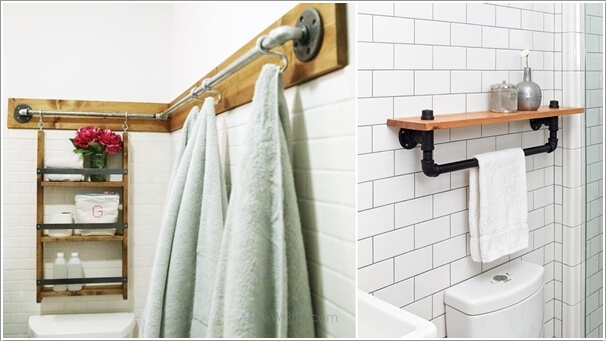 20. Another Fancy Bookshelf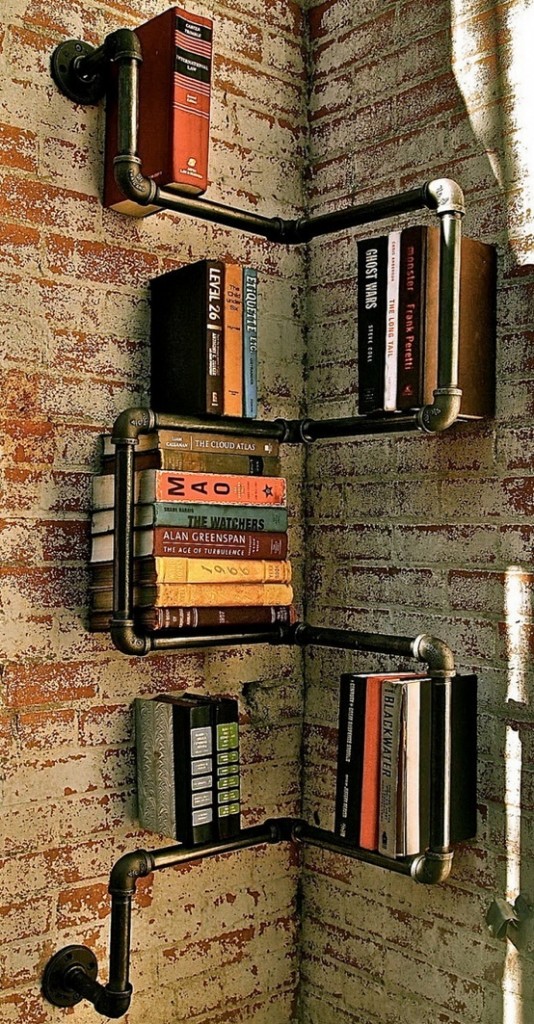 21. A Stylish Wardrobe Hook