The garden may be defined as the most beautiful part of every house, especially in spring and summer where you can fully enjoy its beauty and feel closer to nature. You have a lot of options and ideas how to organize and decorate your garden to become your favorite place. You can do a lot of different things to beautify and liven up the garden, and certainly one of them is to try getting a garden bridge.
But of course, you also have to work on the plants and flowers that will go with it and every other detail that will fit perfectly in the whole story. Garden bridges are of course welcomed for every garden with a pond, pool or still stream but they can also fit in every garden without one, only as a decoration. Do you imagine a place that looks just like a place from your fantasies? Well, that place can be right outside your house. If you want to add such a detail in your garden and you need an inspiration how to include it in the whole decoration look into these 21 brilliant wooden garden bridges that could fill the garden with beauty and charm.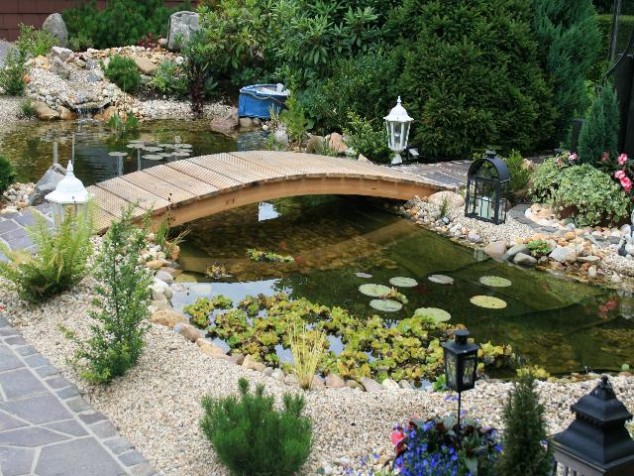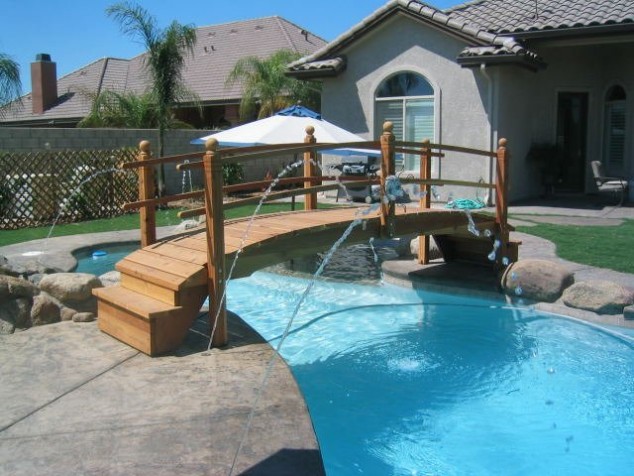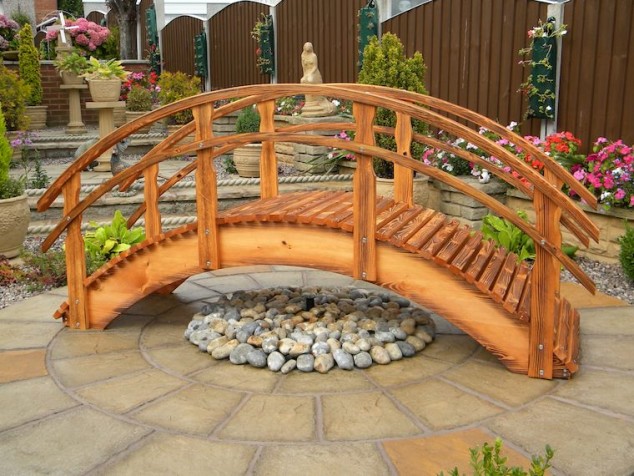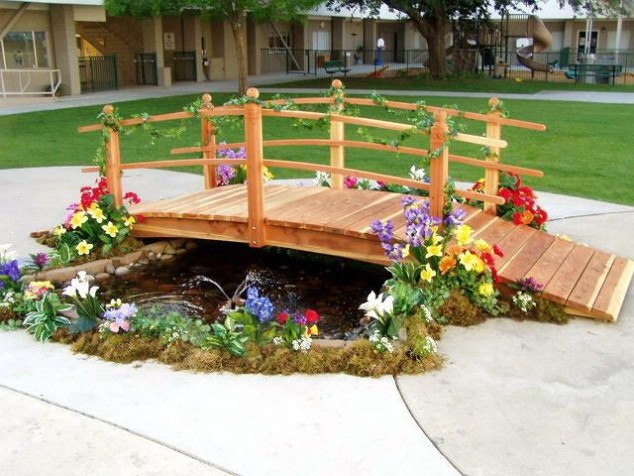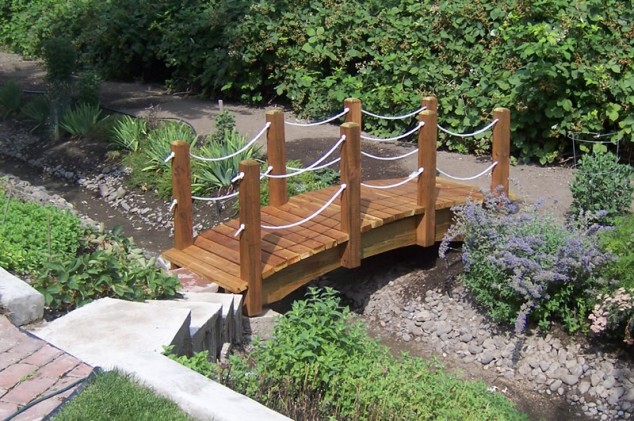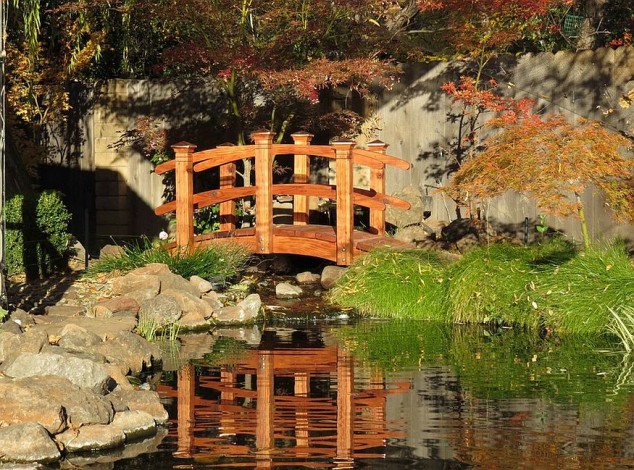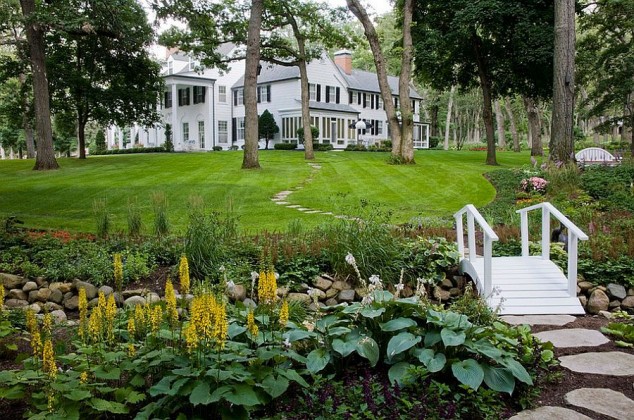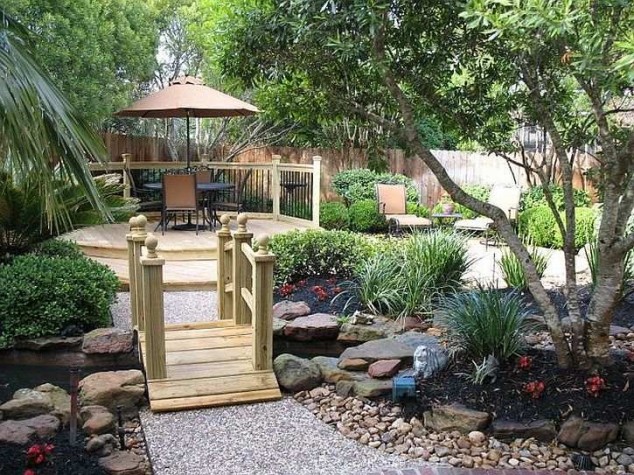 Garden bridges come in different designs and are made from various materials. But the wooden ones are the most appropriate for the garden décor because they depict a modern while at the same time traditional and natural impression and make the garden look like a storybook scenario.  In the form of arch they make your garden very picturesque. If you want to complete the picture edge the water by small rocks and greenery, including hostas and water-tolerant grasses, or even colorful flowers.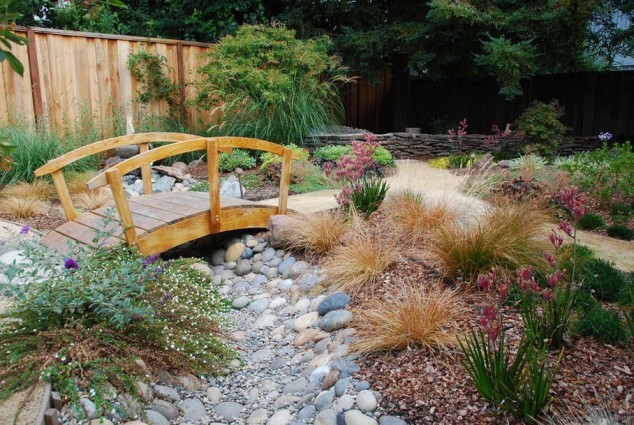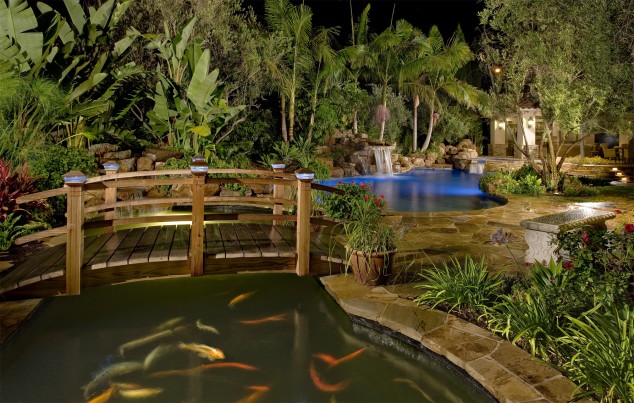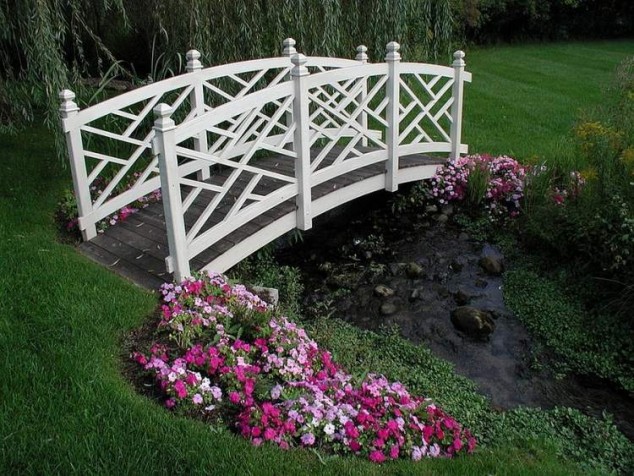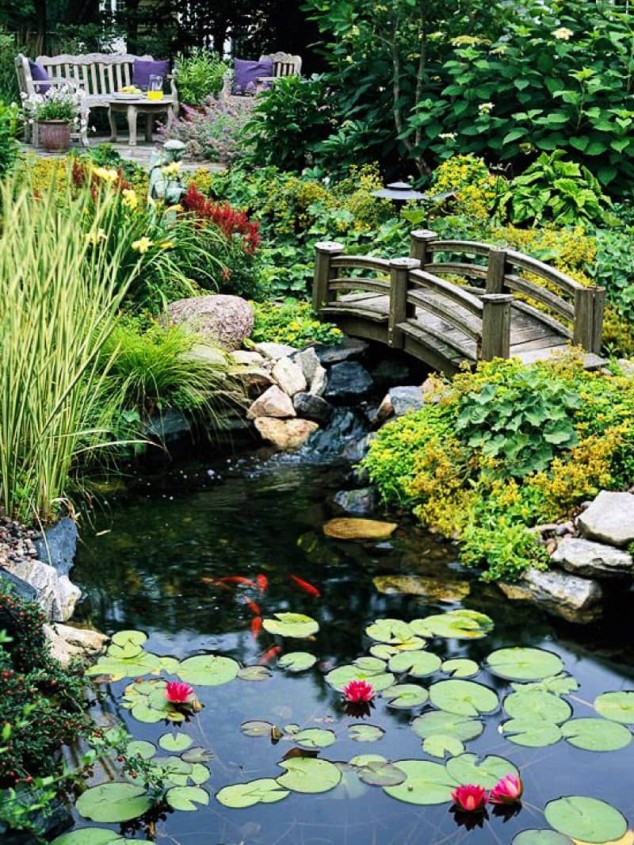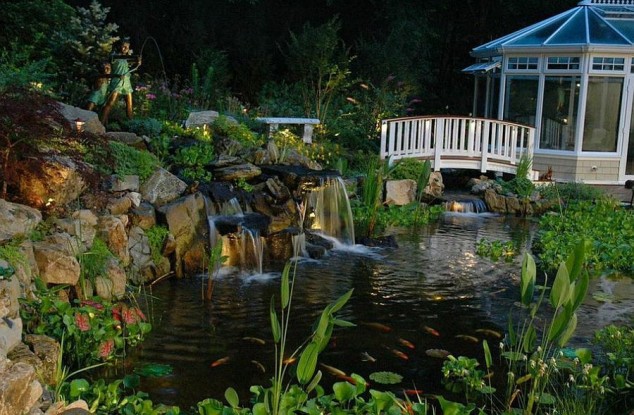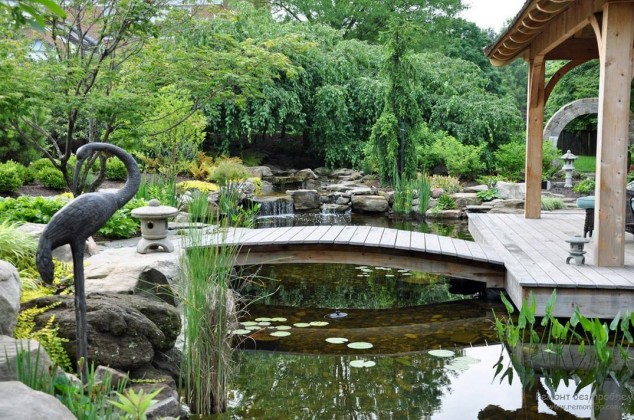 One may thing that crafting a stunning landscape involves only some greenery and flowers, but if you are blessed to have a natural stream or even an artificial pond in your garden, then a garden bridge is an absolute must. Turning the ordinary backyard into a mesmerizing masterpiece, the gorgeous garden bridge brings both functionality and beauty to the landscape.