The design of a hallway requires even more effort and attention than the design of a living room, bedroom or kitchen because this is the part of the house where all your guests see first before coming to your living room or any other part of the house. However, the design of the hallway should fit into overall style of the home and first of all it should be functional. Here you have 12 great hallway designs from which you easily get an idea how to organize yours.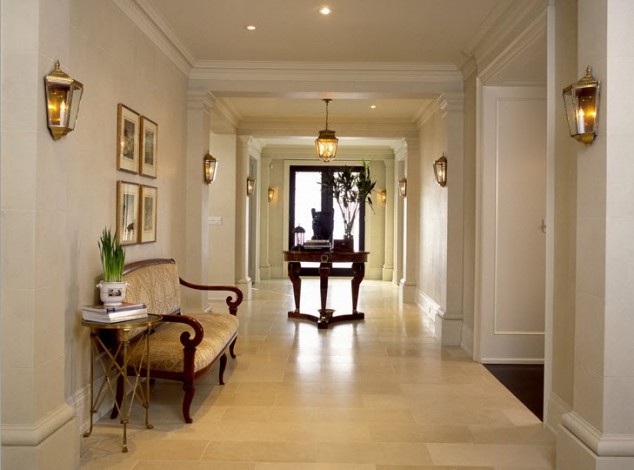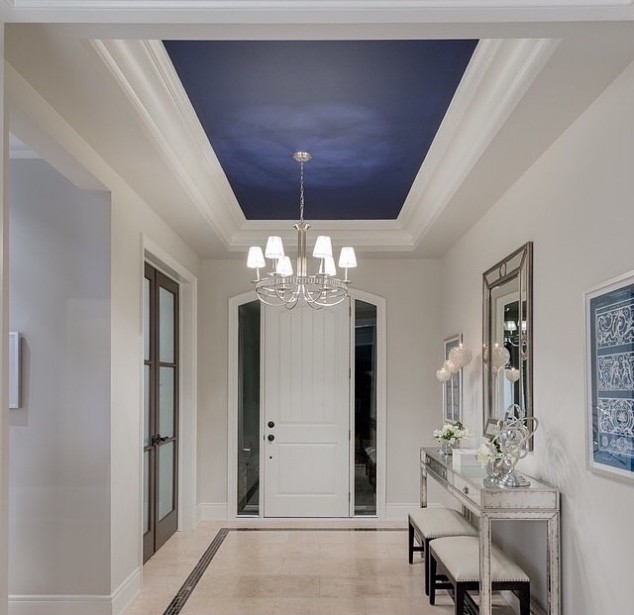 Designing and decorating your hallway can be a really fun project that will completely change the ambiance in your home and the first impression your guests get about your house and about you. You can opt for something sophisticated, ornate or luxurious, or you may prefer a minimalist design.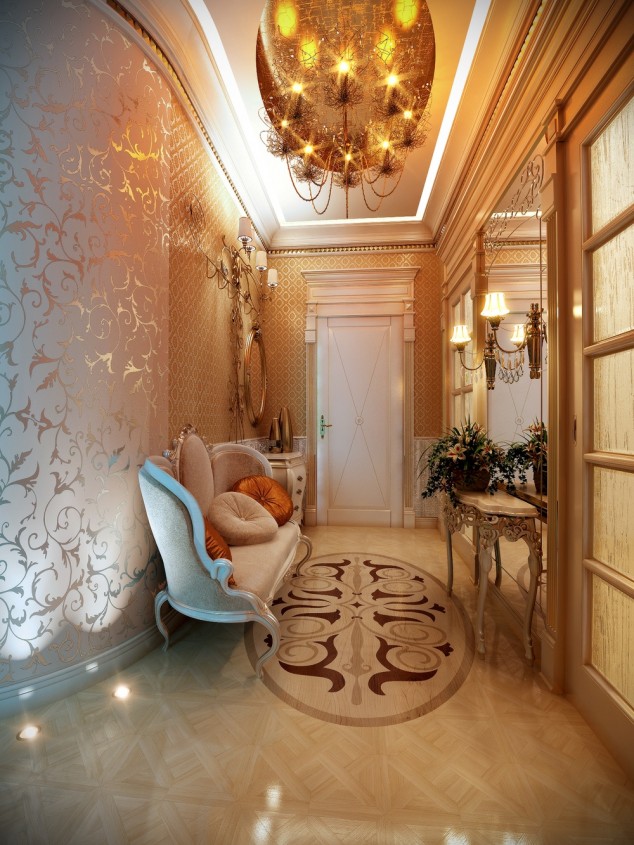 The hallway, no matter if small or big, must be functional. Putting a shoe rack or an additional shelf space will be great, even for the smallest spaces. Another option for achieving greater impression and more spacious feeling is to install mirrors in your hallway. Some beautiful and luxurious chandeliers and other lighting options can really make the whole atmosphere more intimate, warmer and elegant. In addition, mirrors reflect light, which creates the illusion of more space. So, chandelier and mirror make the right and perfect combination, especially for smaller hallways.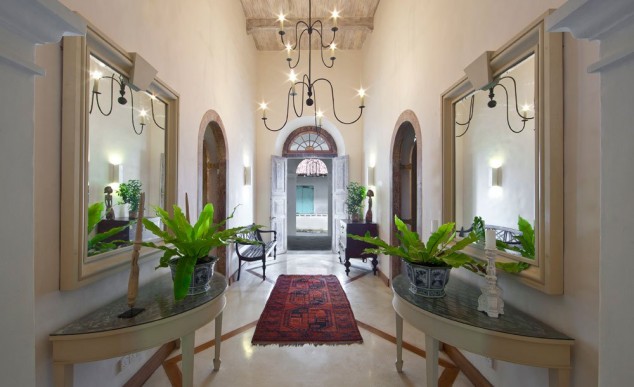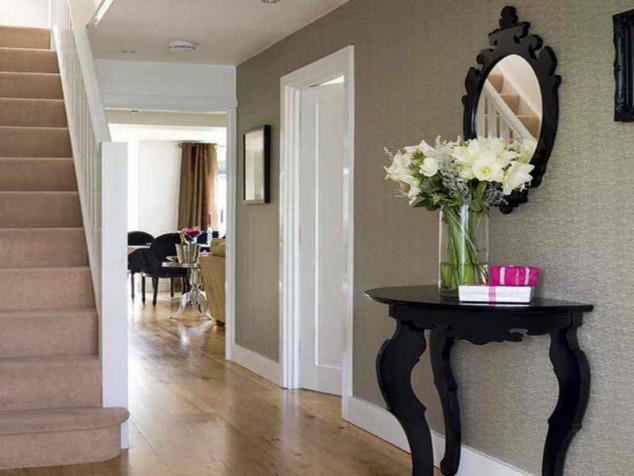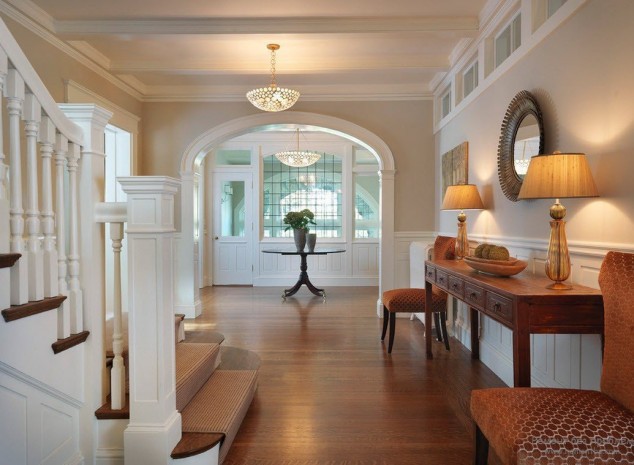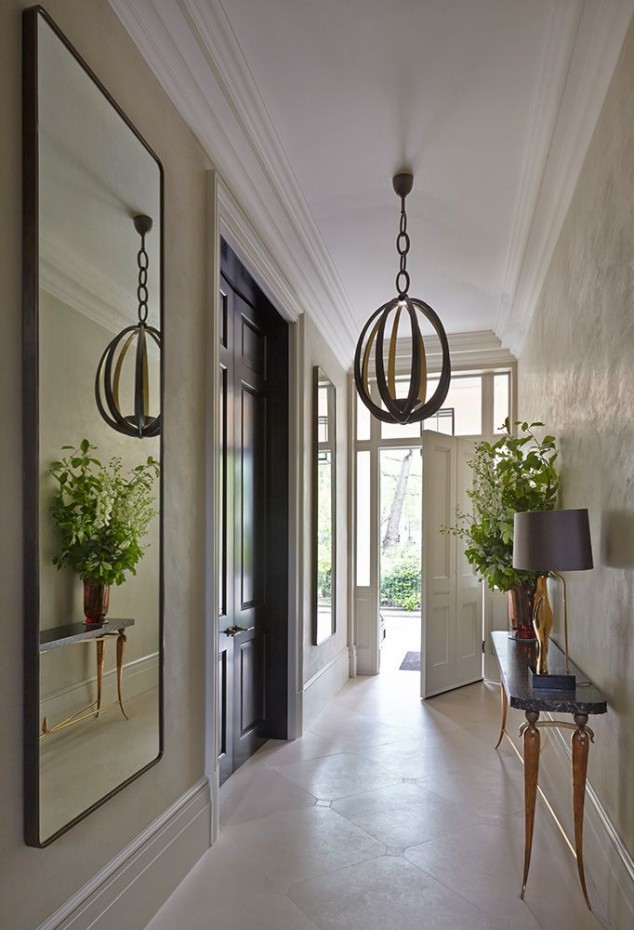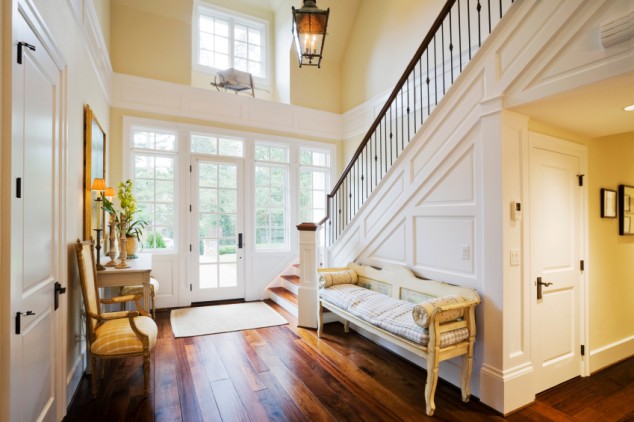 The hallway position is very important and you should account for it when decorating. The hallway connects a living room with a bedroom, an entryway with a living room. You can use wood or tiles as flooring option, because both can have a really nice effect as long as you chose smartly the other details and make matching combinations. If you want to dress up the bare floors, you can opt for a rug with an attractive design. For additional decoration add some plants and flowers.