If you are planning on decorating your kitchen and making it look more modern and unique, then this article is perfect for you. Today, we present to you 18 of the most unusual kitchen design ideas.
A kitchen island is a handy kitchen feature. Although it's main function is to provide a working space, there are a lot of unusual design ideas that will help you transform your kitchen into a unique and fun place to be. Just scroll down and take a look at these amazing photos we have selected for you.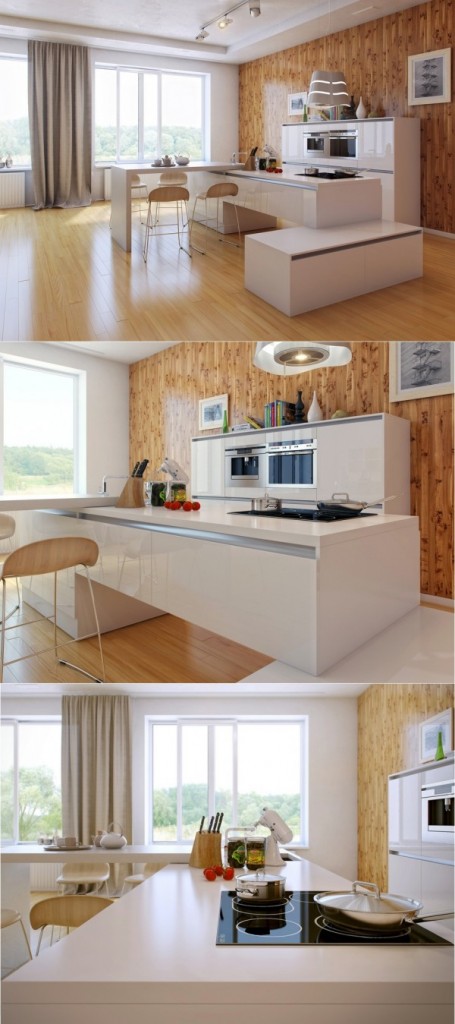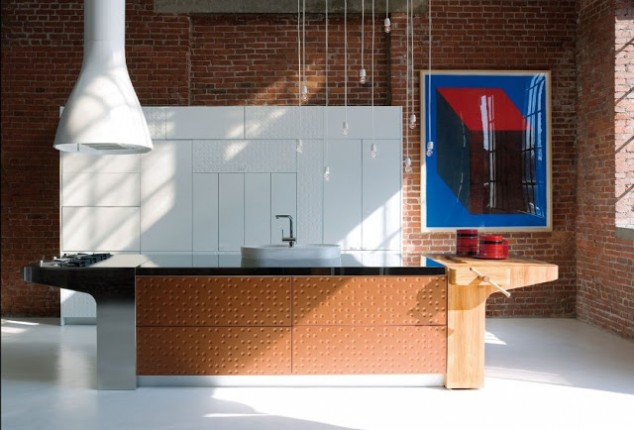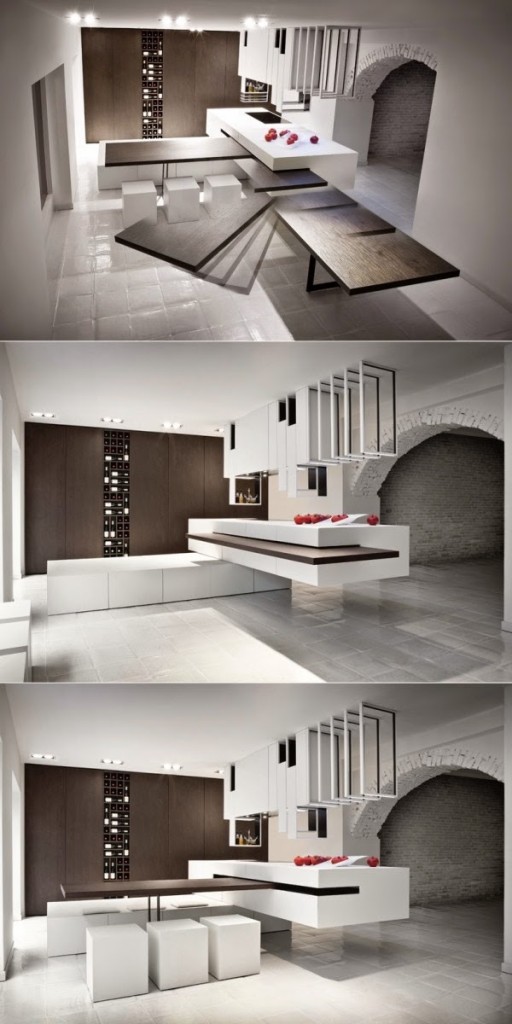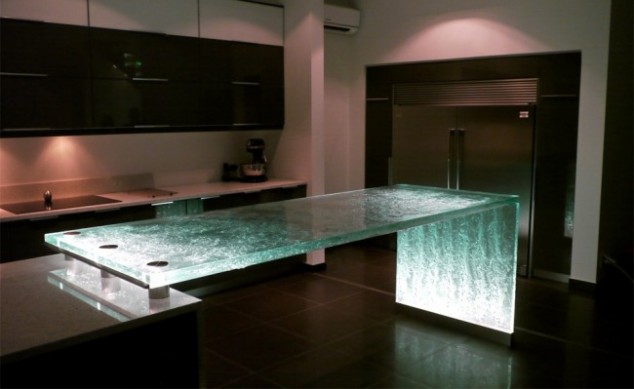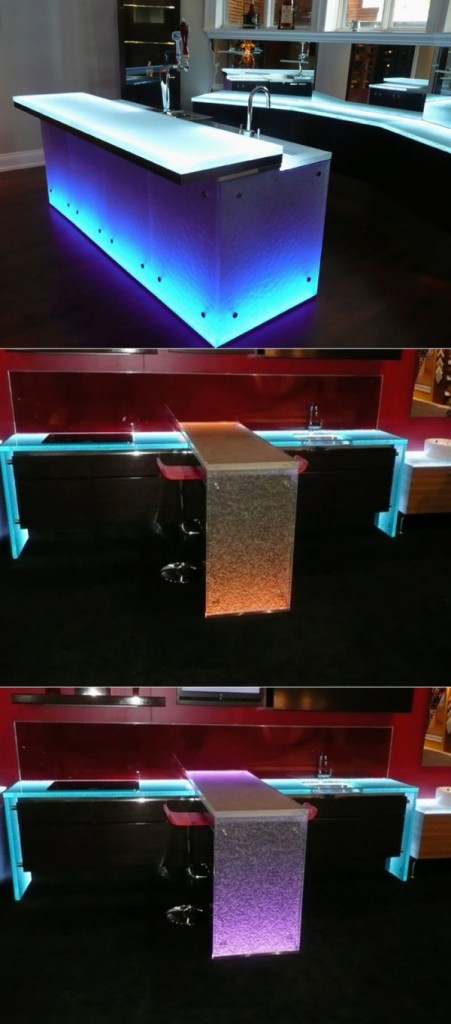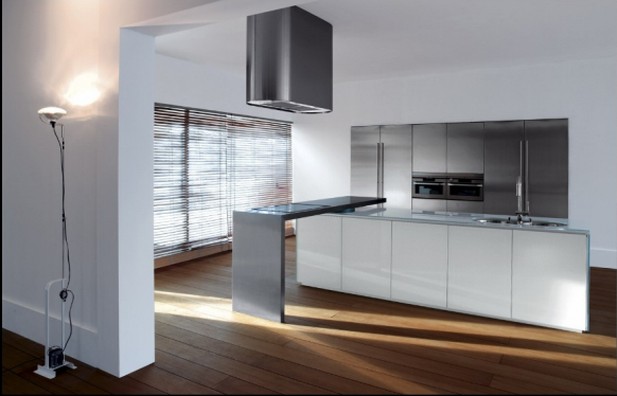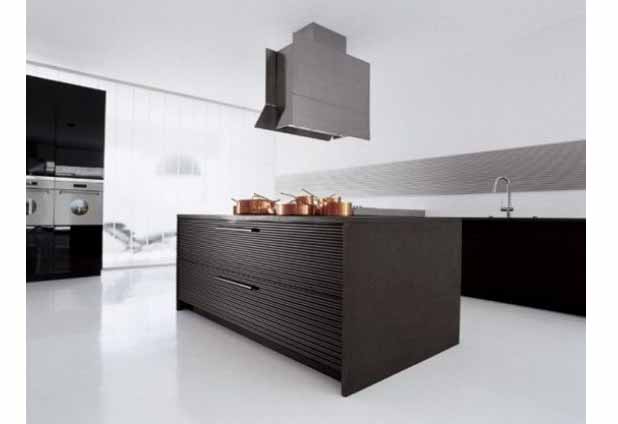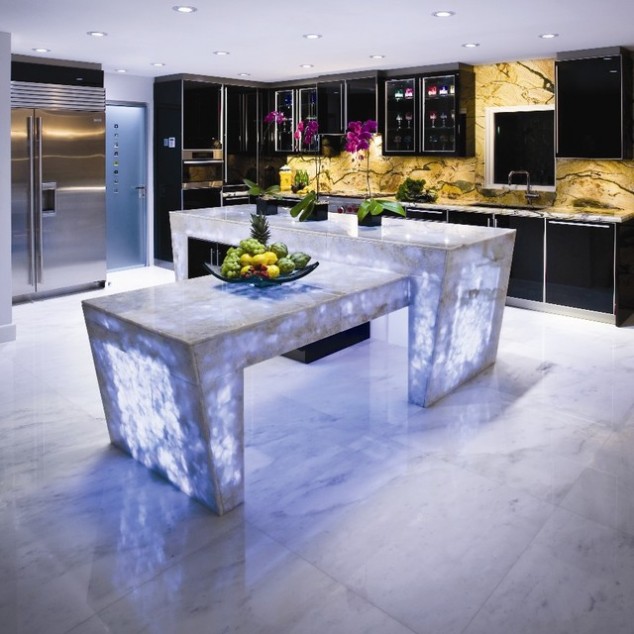 Kitchen islands usually provide many function opportunities like storage, display, working space, and much, much more. When buying one for your kitchen, there are several things you need to take into consideration. First, you have the size of your kitchen, which will determine the shape of the kitchen island. Not every kitchen needs a massive rectangular table. It can be square, round, or of any other particular shape. Second, you have to choose the right material. While a marble kitchen island always looks impressive, don't be afraid to experiment, and try these unique ideas of kitchen islands made out of glass, colored LEDs, wood, backlit white crystal, and add a whole new dynamic to your kitchen.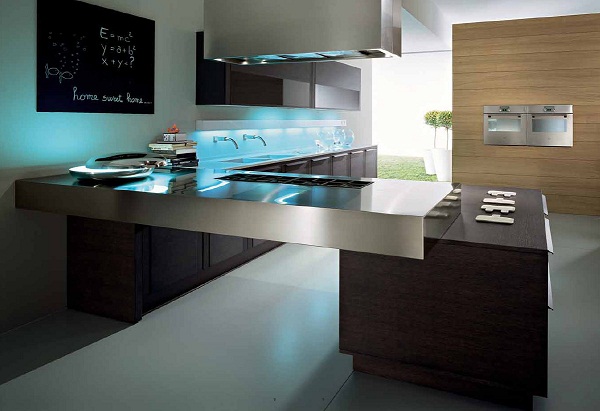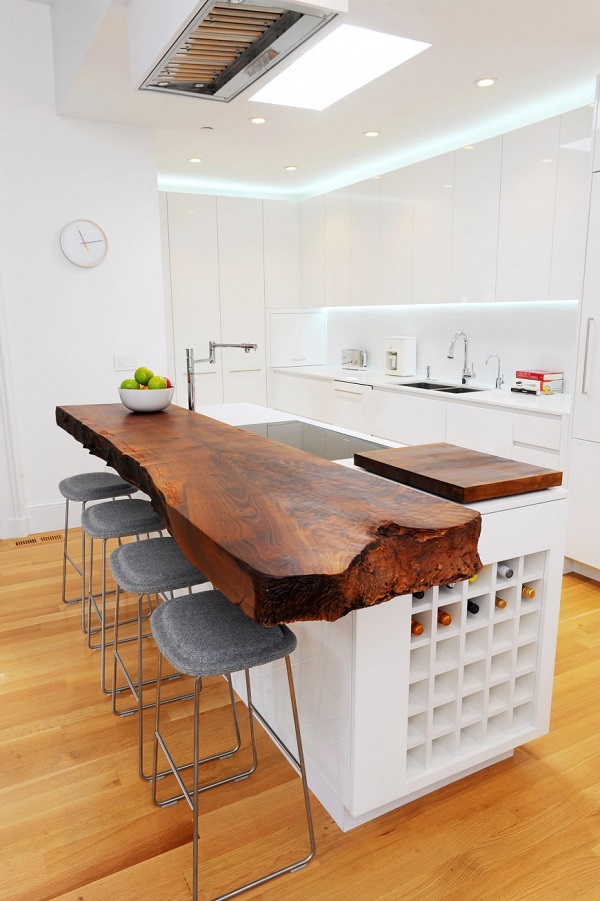 There is no limit on the materials or the design ideas. Corian, fake stone, natural wood, glass and metal coins, the possibilities are endless. And if you have a small kitchen and you want more flexibility as well as storage space in your kitchen interior, then a wheeled design is the right solution for you.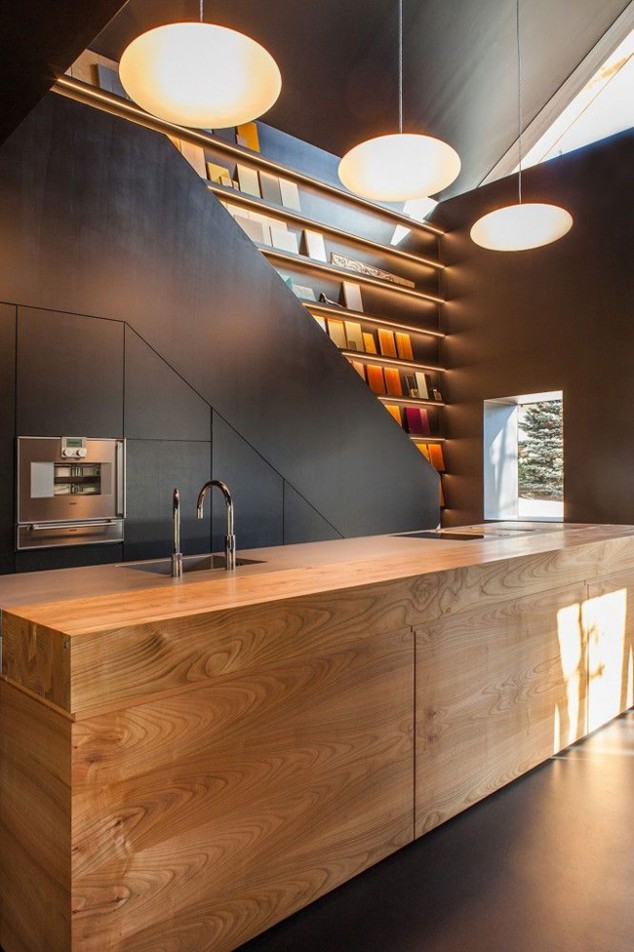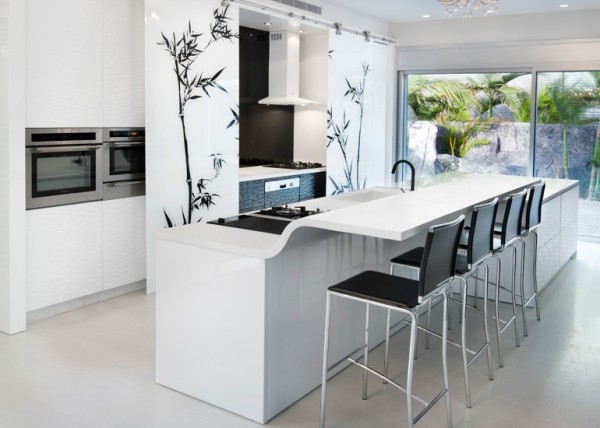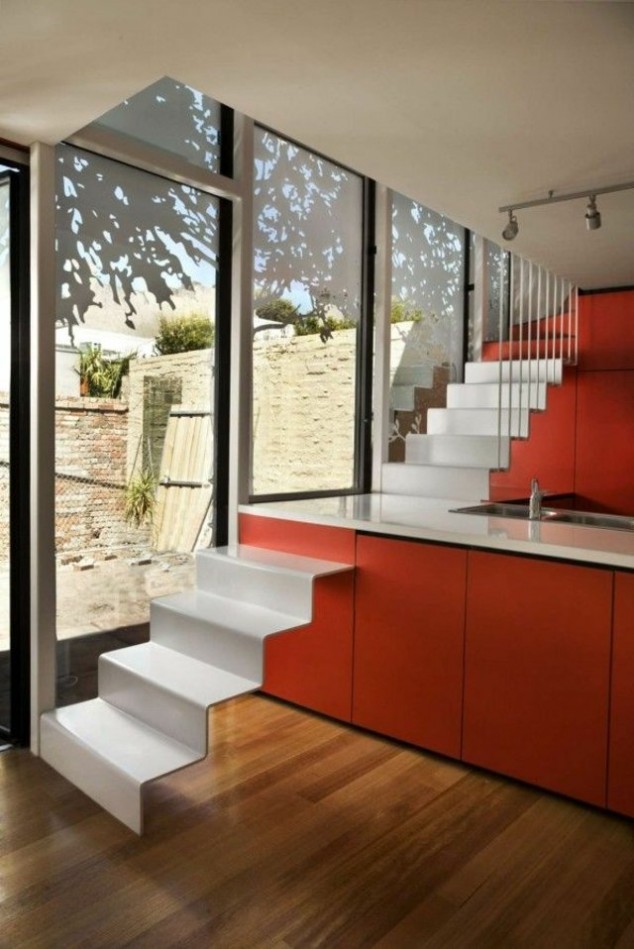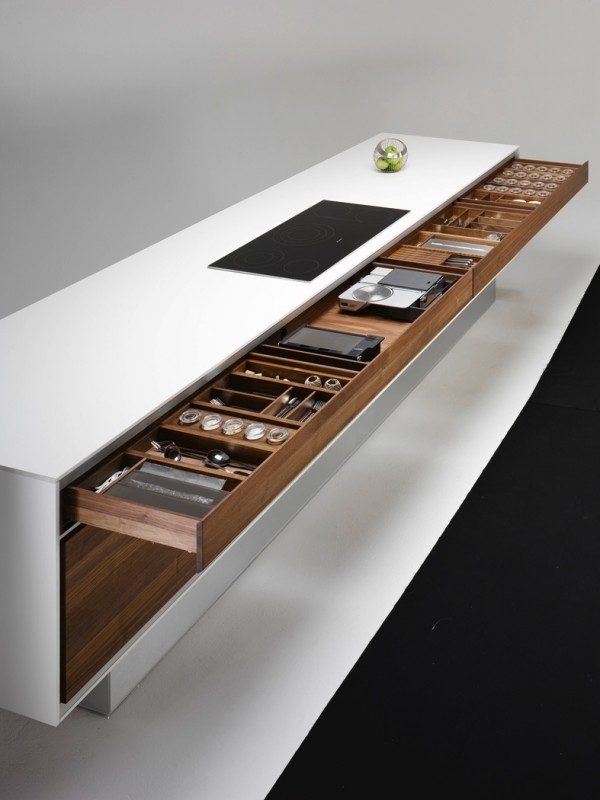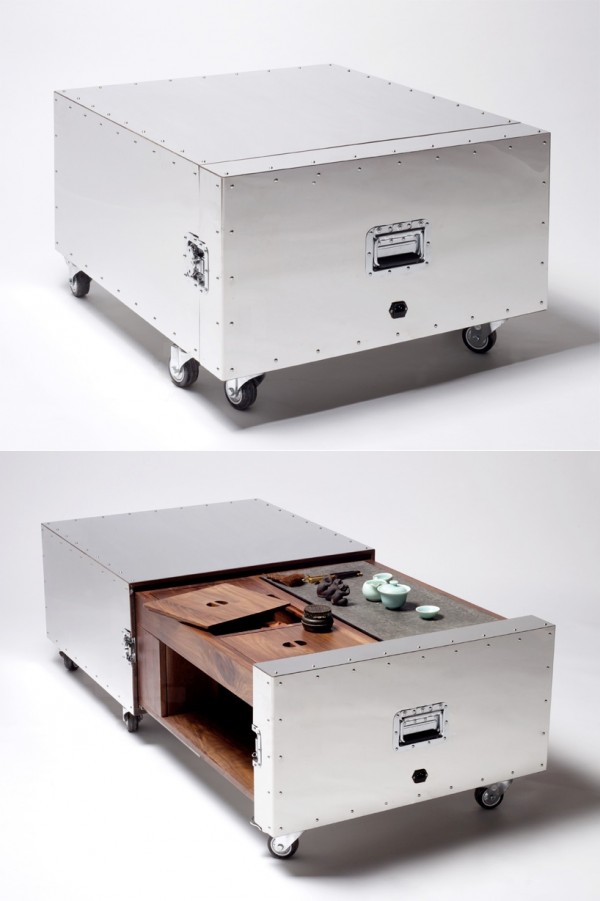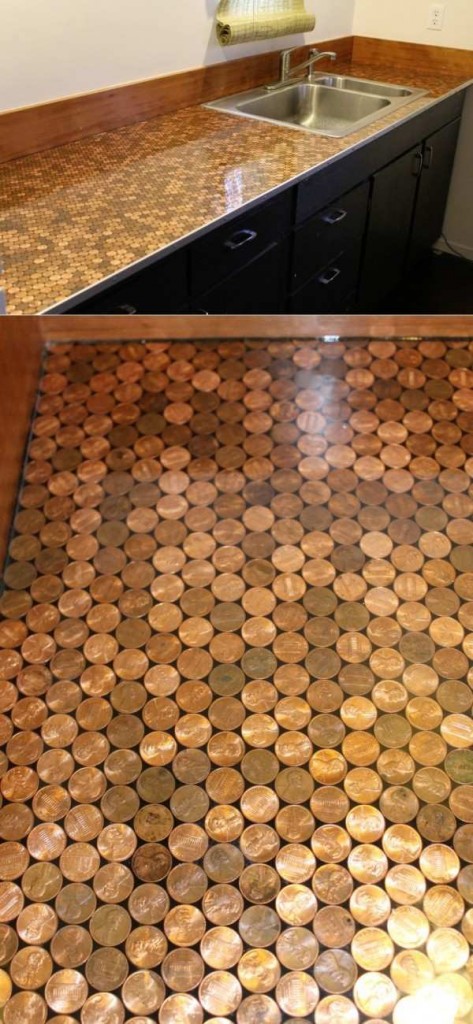 While most kitchens maintain a more neutral look, there are still a few people who are adventurous enough to use bold colors and materials, and unique pieces of furniture for this particular room in the house. And if you are one of those people, then I hope that you enjoyed this article. Until next time!