You have a small kitchen and you don't have enough space for your things? Or you just want your products to be better organized? Here bellow we present some ideas that you can use to save up some space by organizing your kitchen products in a better and more efficient way.
As you can see in the photo bellow, you can make some compartments in your smaller drawers and make them a perfect place for keeping your jars well organized and easy manageable. Below, you can make some deeper drawers where you can store your pots and pans perfectly organized.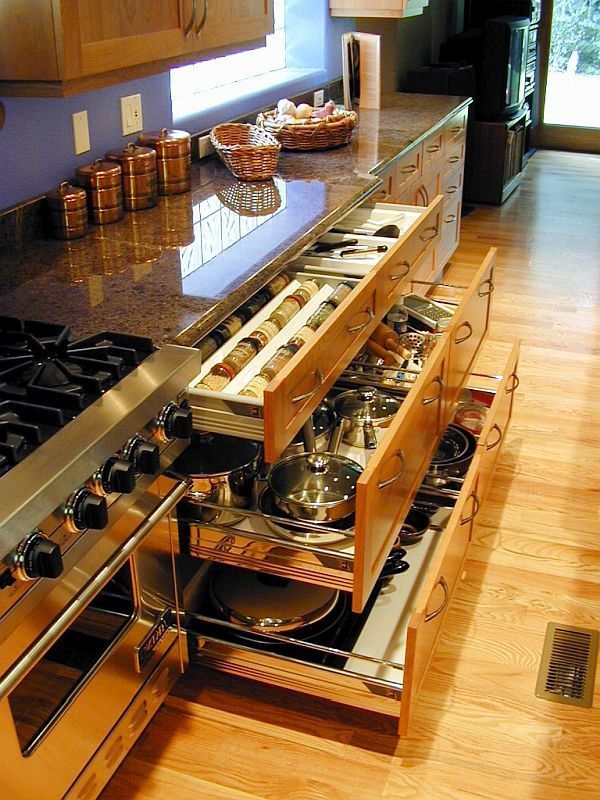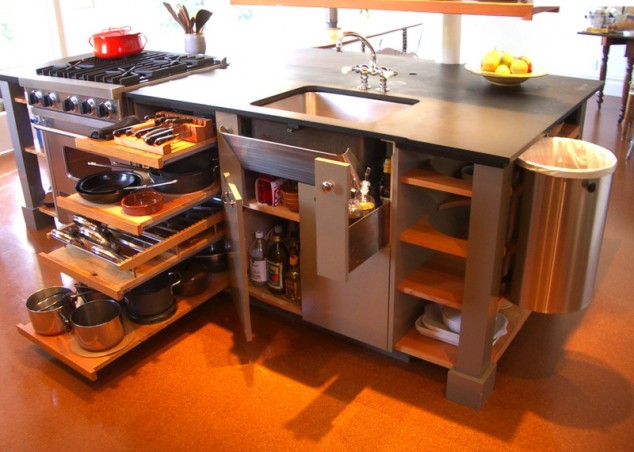 A cabinet with pull-out shelves is a great use of space such as that deep and tall drawer for keeping your bottles well organized.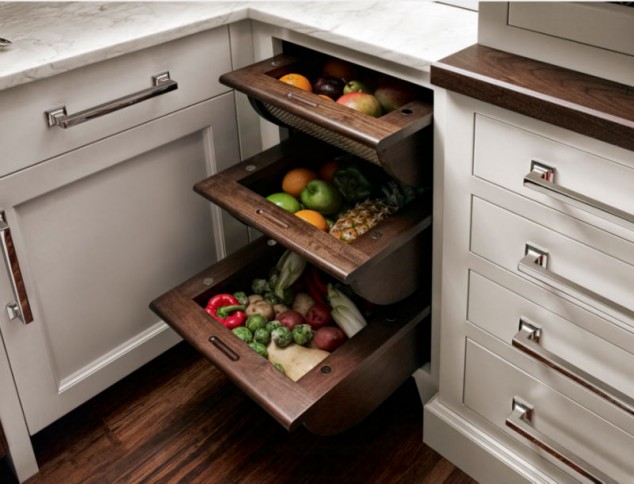 Another idea of a pull-out shelves cabinet with deeper compartments where you can keep your fruits and vegetables fresh and withing reach.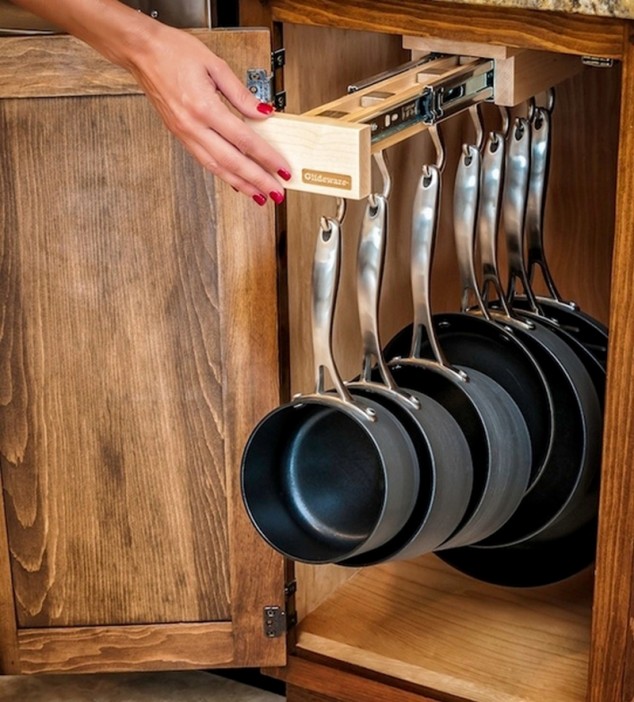 This idea is perfect! It uses a pull-out mechanism in a cabinet where you can easily hang your pans without them taking a big space of your kitchen area.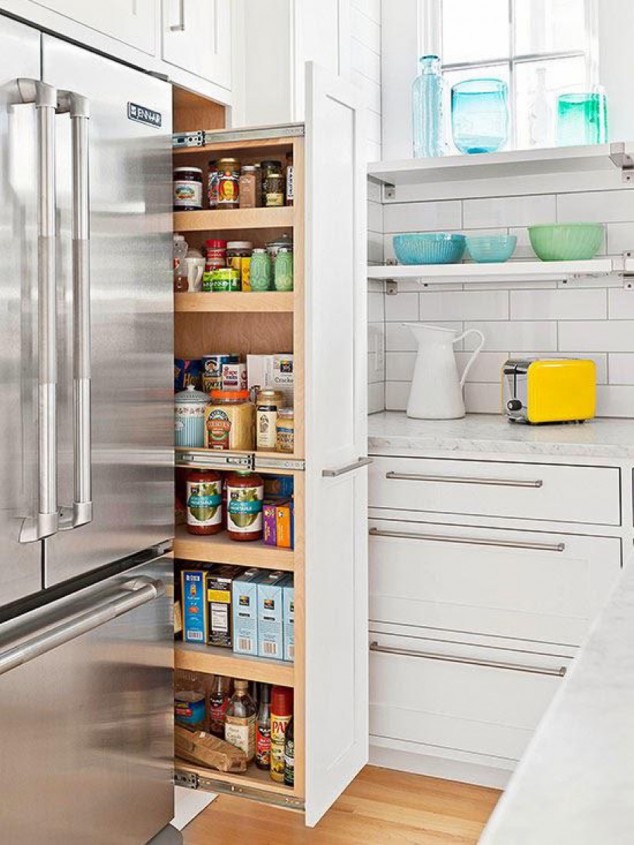 This pull-put cabinet next to the fridge has some shelves where you can really store anything you want. And it looks pretty nice too.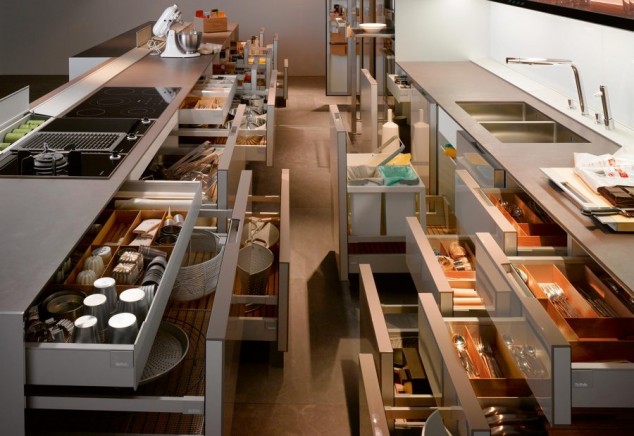 Another great example of using drawer compartments as an excellent way of efficiently organizing.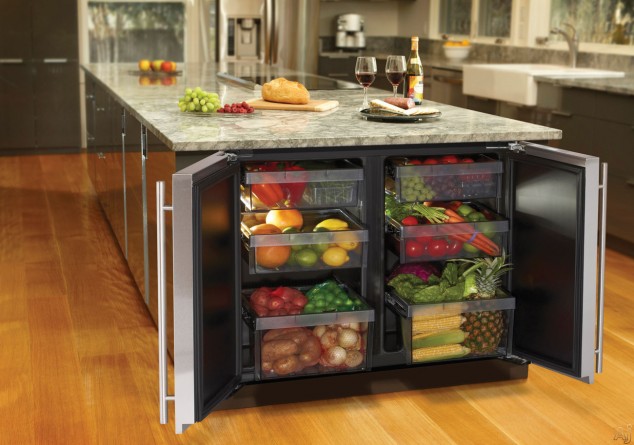 Plastic pull-out drawers for keeping your products within reach.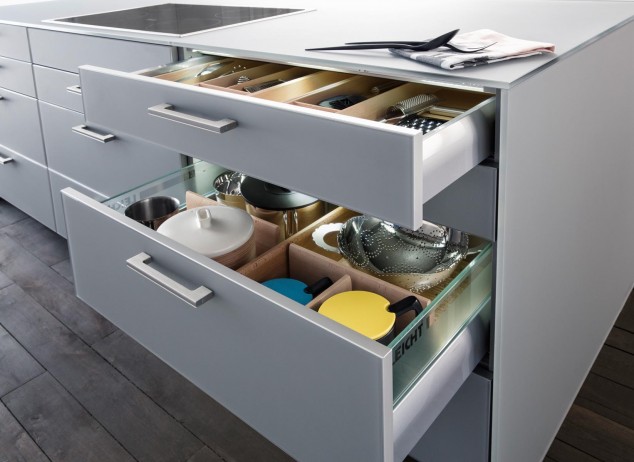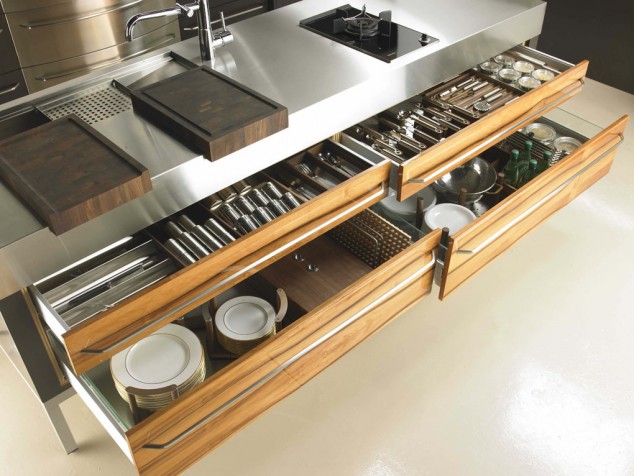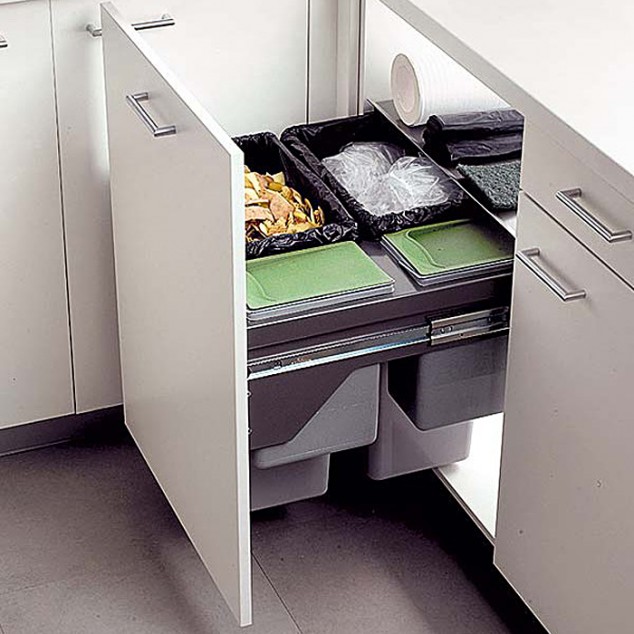 You don't want your garbage bin to be anywhere in the kitchen because it is unhygienic and can get smelly, so keeping it in a drawer is a great idea.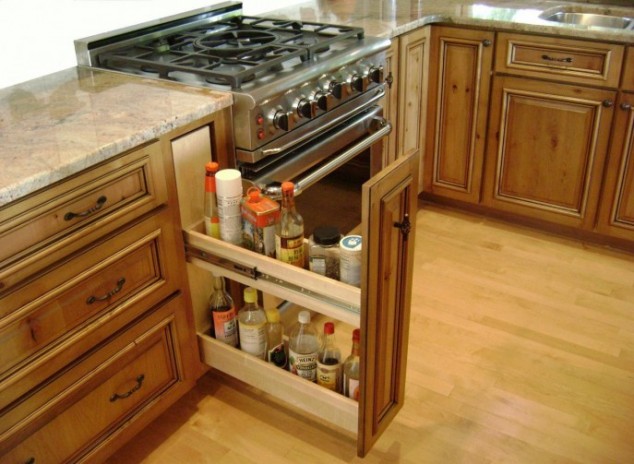 One tall drawer for keeping all your bottles in place.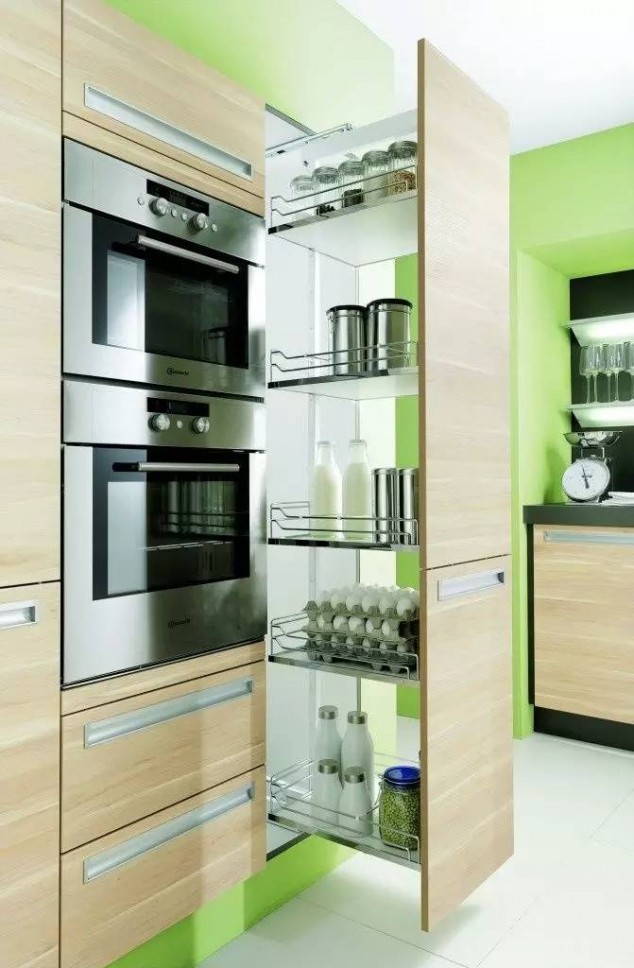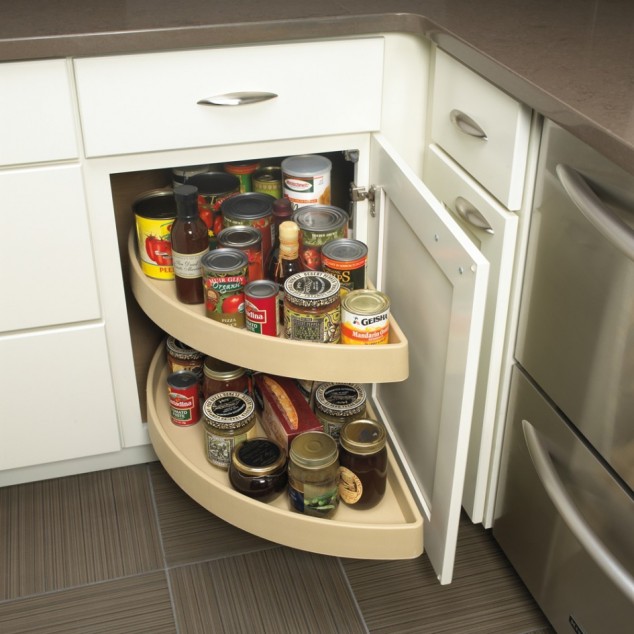 This shelf is very effectively used for keeping your jars and canned products in one place.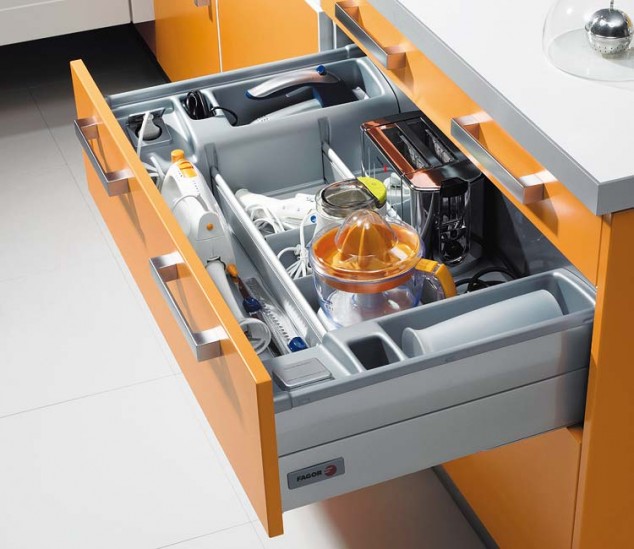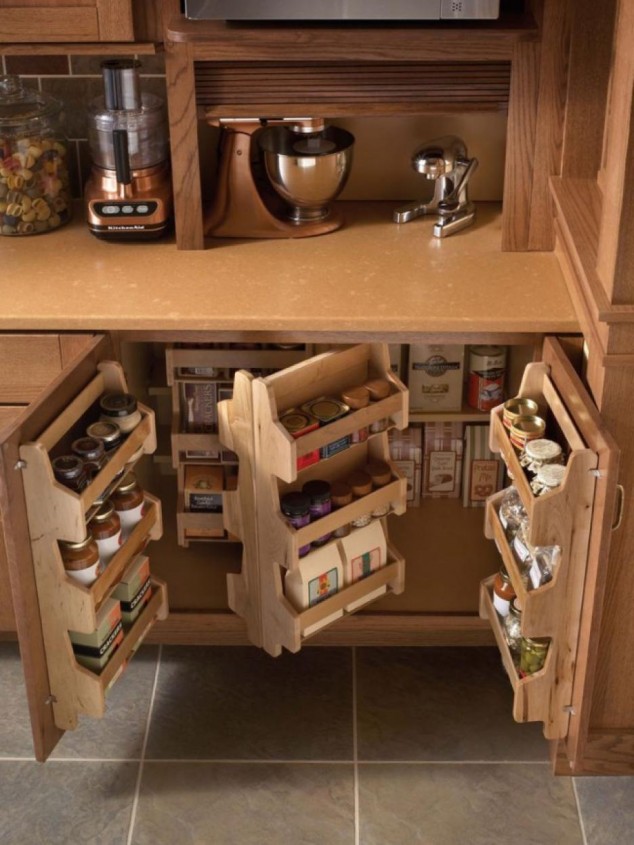 Wooden shelves in your kitchen cabinet filled with products look perfectly organized in this example.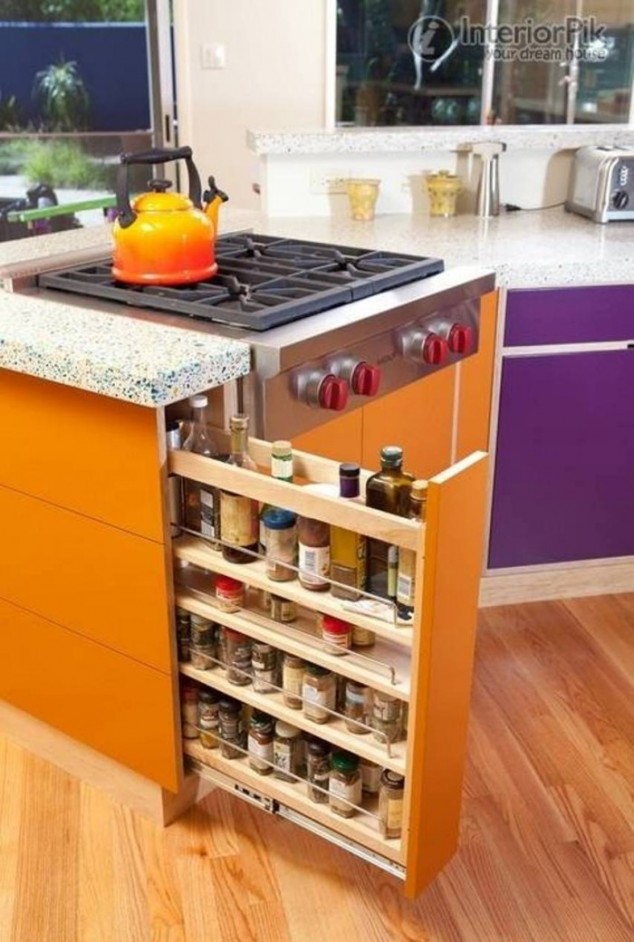 Some bottles and your favorite spices can be very organized with this beautiful pull out drawer next to your stove so they can be withing your reach when you are cooking.
We hope that we helped you to get some inspiration with this various photo examples of how you can organize your kitchen and maximize the use of the space you have in an effective and efficient way.