Hanging beds are perfect if you want to relax outdoors and they are an amazing alternative to the ordinary sofas and chairs that we usually use in the porch and terraces. Hanging beds look fancier and in the sunlight or, on the contrary, in the shadows in light summer wind, there's nothing better than a hanging bed. A soft hanging bed is always a great idea to lie, read, talk and just sleep relaxed in a home atmosphere. It shouldn't be too heavy, it may be single or double, with lots of cushions and pillows for maximum comfort for you and for your guests as well. Just hang it so that it wouldn't fall. You can choose one because modern designers present a lot of ideas and concepts, or just make it yourself from an old one. Below you'll find 15 relaxing hanging beds you may hang in your patio or garden for absolute enjoyment.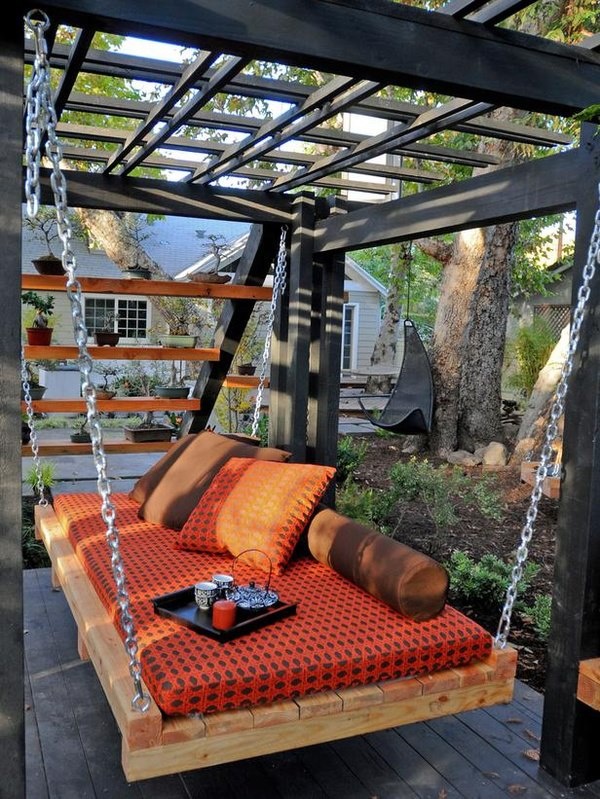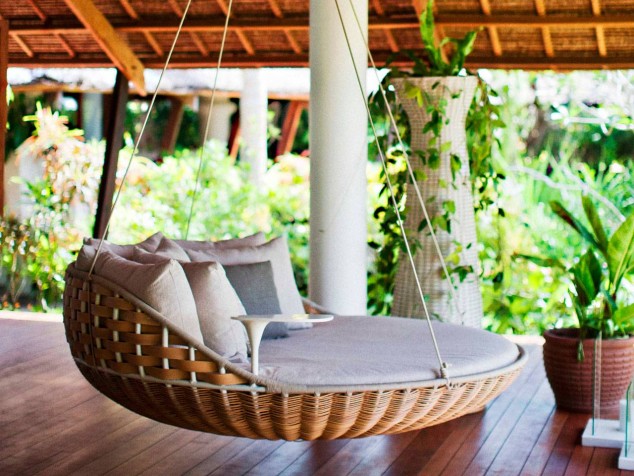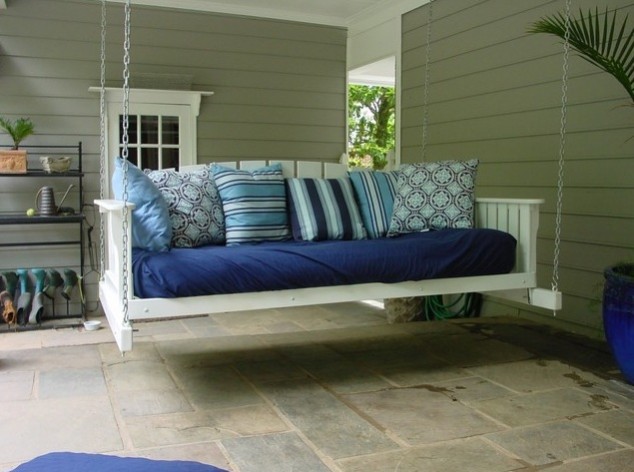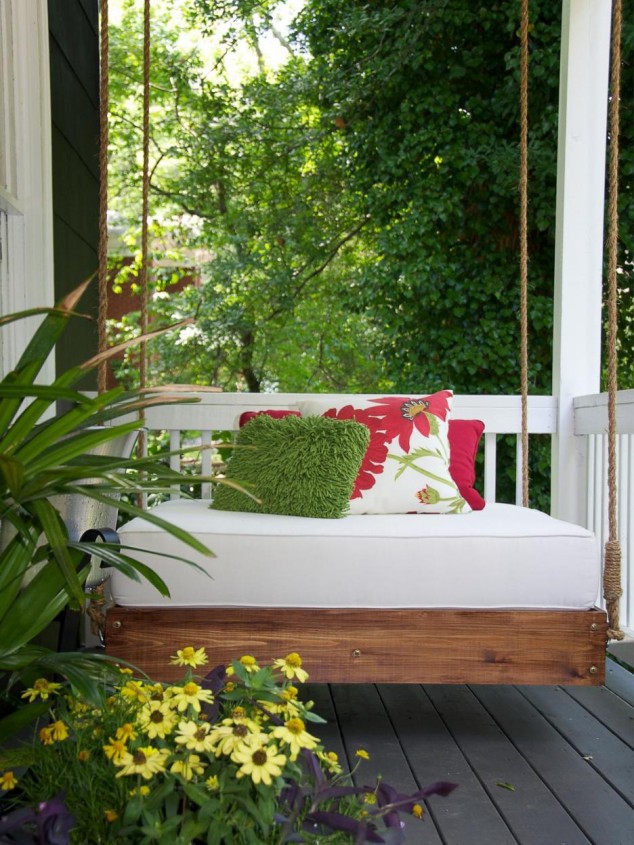 It is so adorable to stay outdoors, not doing anything, just seating and relaxing and having tea or coffee. If you also love being outside, buy or make a bed, hang it in your porch, garden, patio, backyard or terrace and make an adorable visually attractive detail. These beds are out of the ordinary and they can additionally enhance and improve the time you spend outdoors. Just imagine lying on this bed and reading, dreaming, having tea or just talking with your family.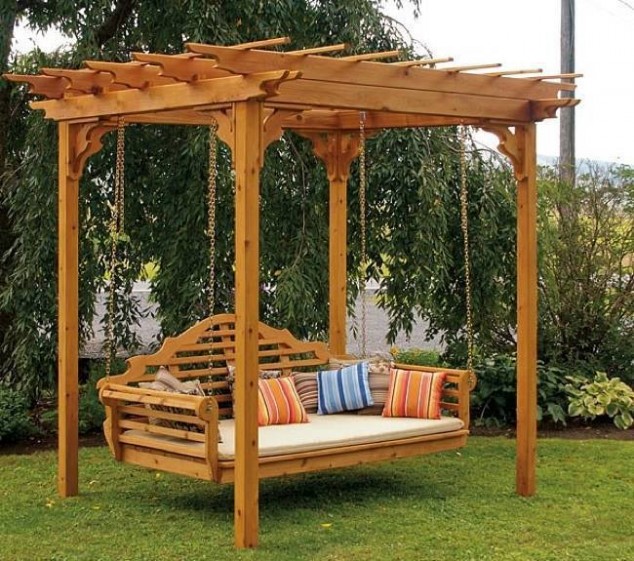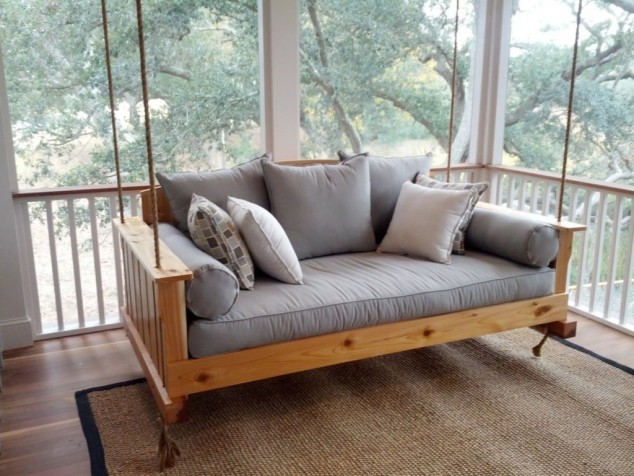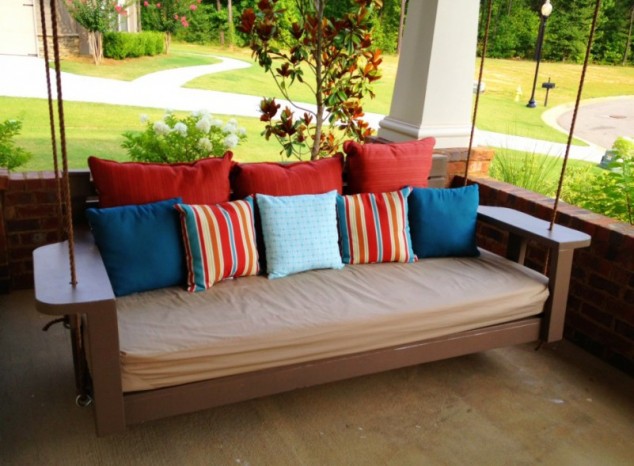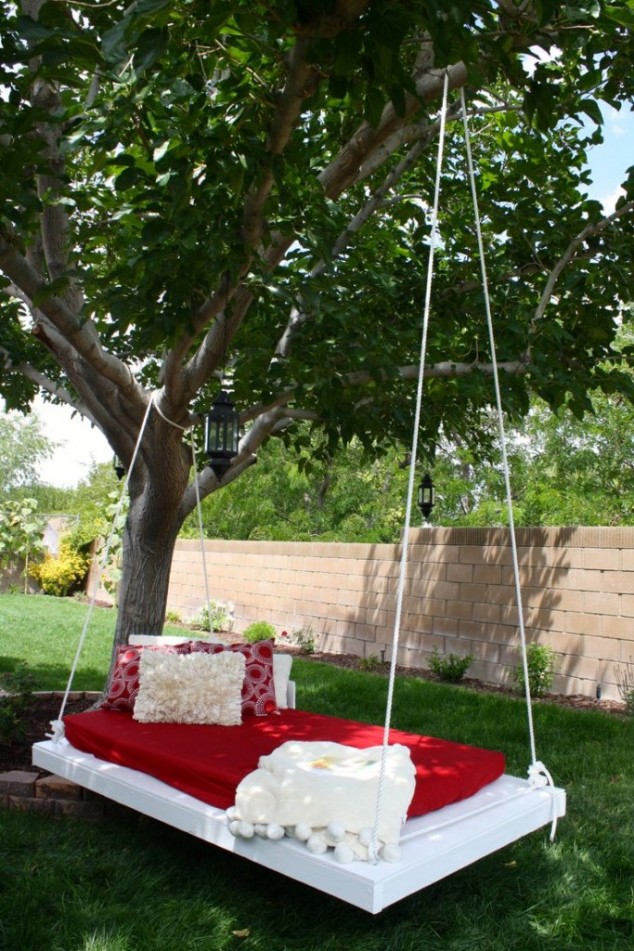 There is no big difference between ordinary sofas and beds and these hanging beds, because they can be equally comfortable. But, the second are visually more appealing and are a great way to bring interest and to make a little change in your outdoor space.You can also take a nap in summer afternoons or evenings enjoying the fresh air.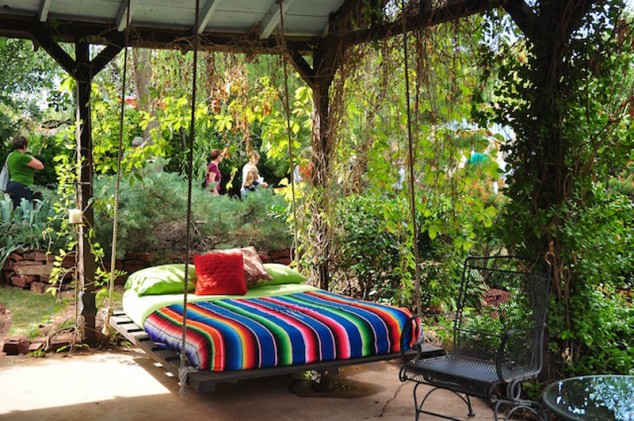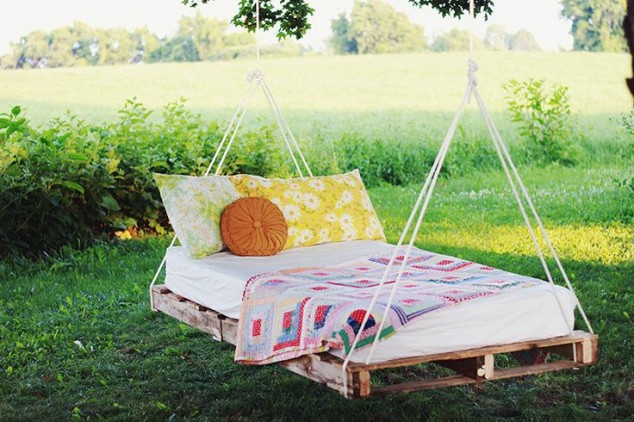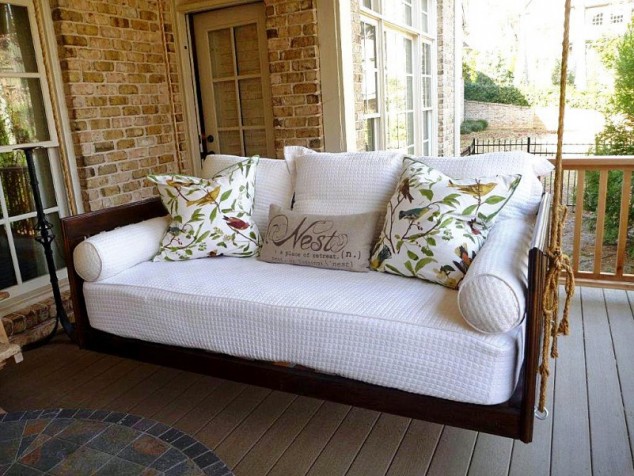 Plant some colorful climbing flowers around to improve the atmosphere additionally, and to enjoy not only the fresh air, but also the smell of the beautiful blooming flowers.