One thing that is important for a home design is the color. Color has a great impact on the appeal and ambiance of your entire home. This means that monochromatic home designs may be boring and that adding a color in your life can make you feeling good and fulfilled.
Sometimes color can even improve your mood and can make you relax and forget about the problems you had at work. It also creates an interesting visual appeal as well as an impression of a happy and warm home atmosphere. Using bright colors like yellow, pink may give the home an exciting and fun feel while red, orange or blue will make you feel warm and cozy. If you need inspiration for choosing the right ones for your patio check out the following 16 adorable colorful porch designs for creating a welcoming atmosphere.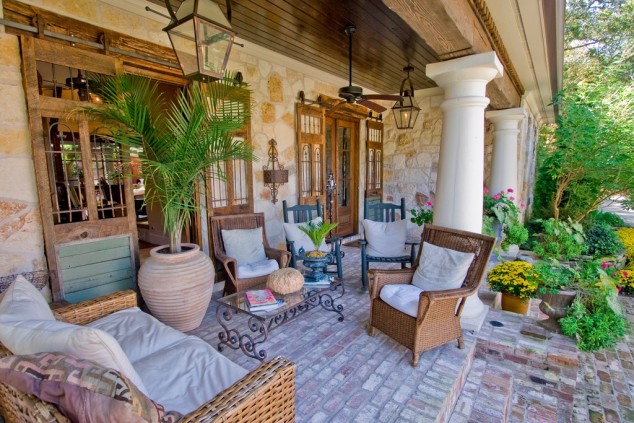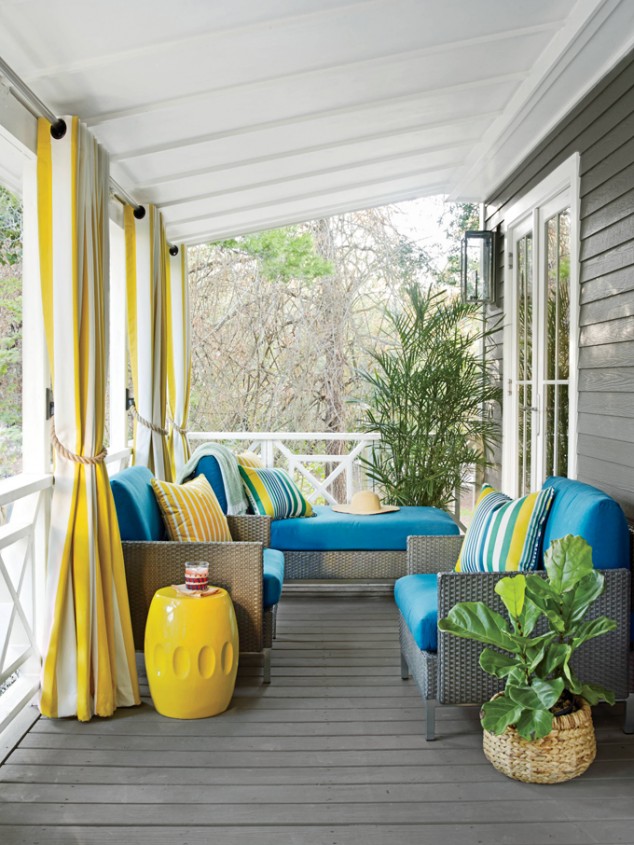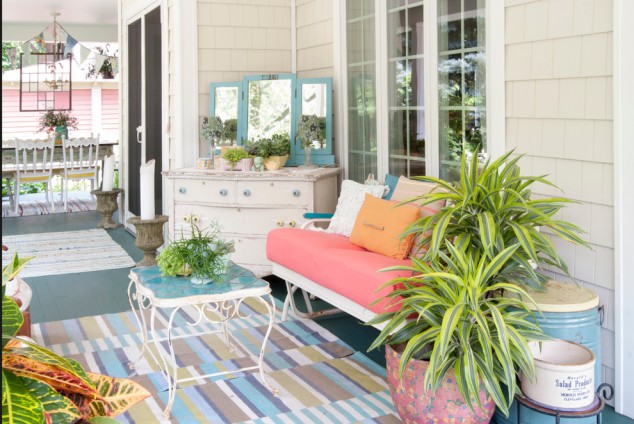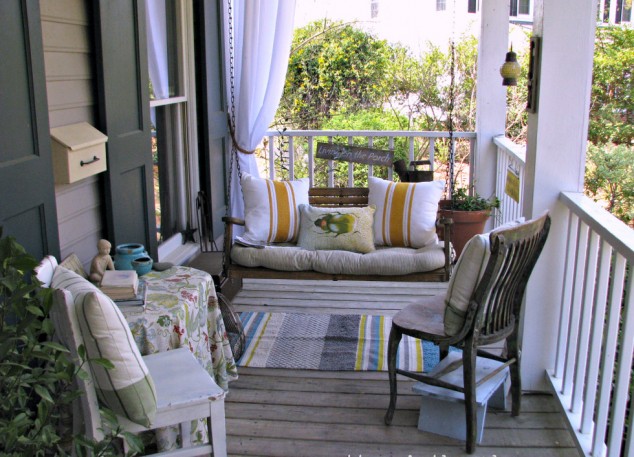 The colors you choose for your home can either make it or break it that is why you have to pick the right ones. Choose from a color palette the ones that go together or just include those that you love. It is important you to love and enjoy them. Include color in the interior, but also in the outdoor design. Make your porch a cheerful and inviting place where you would love to spend your free time alone, or together with your family and friends.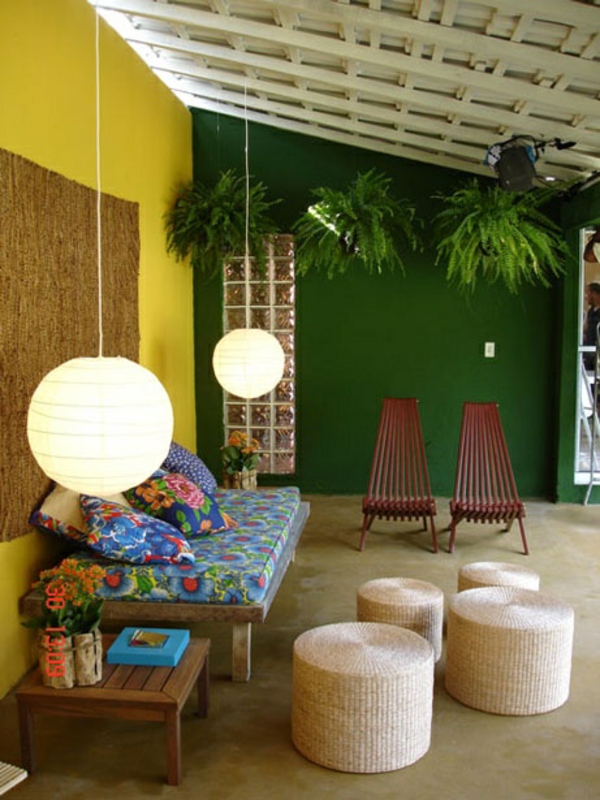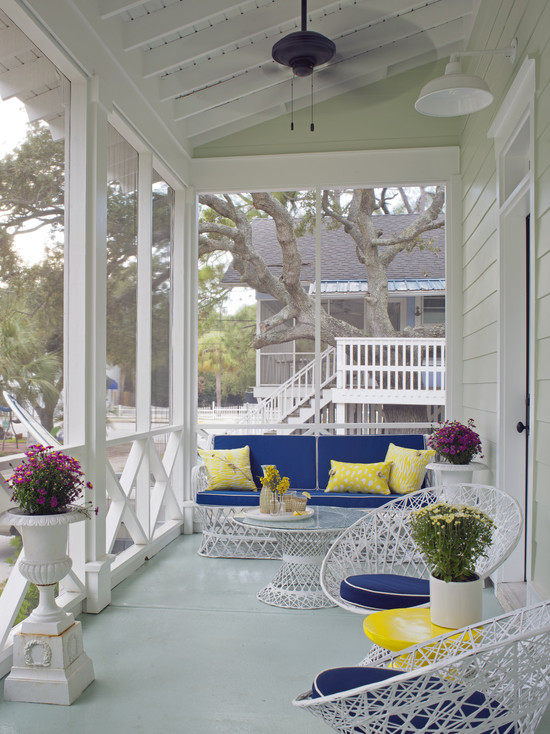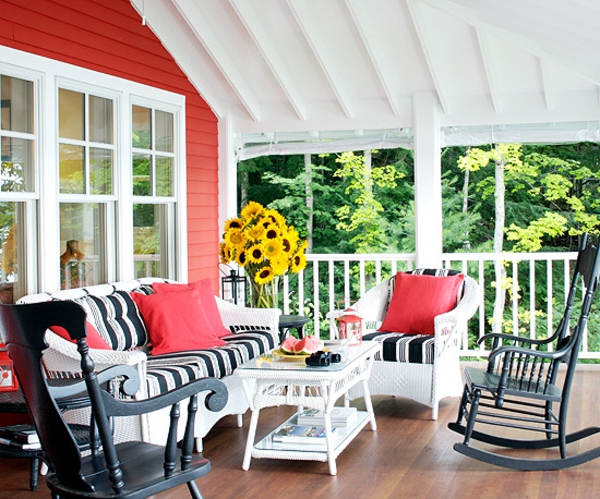 If we speak of color schemes for the patio, there are varying colors and combinations that will be a match. Decorate the porch with some colorful flowers, or bring the colors in your porch including nice colorful cushions and pillows. This way you'll create not only more colorful, but also cozier and comfortable space.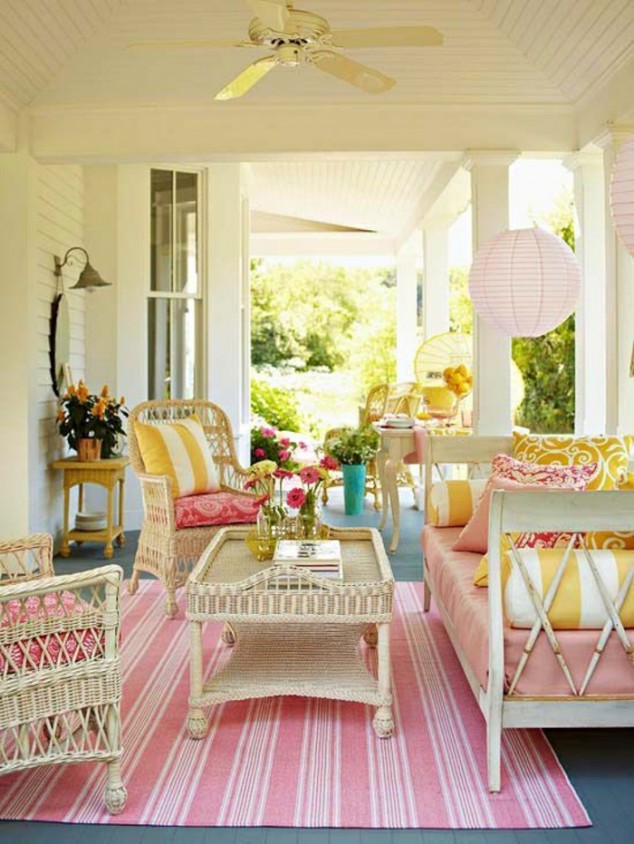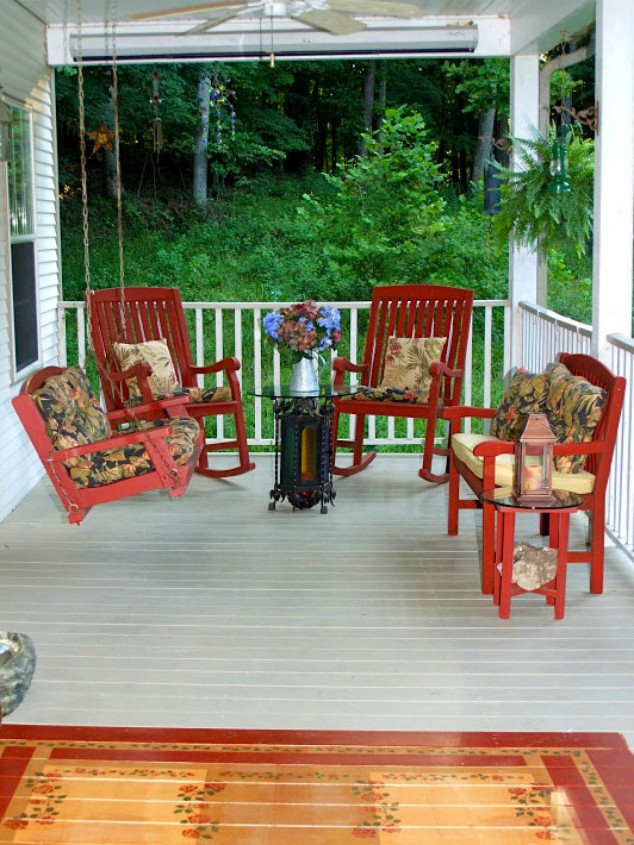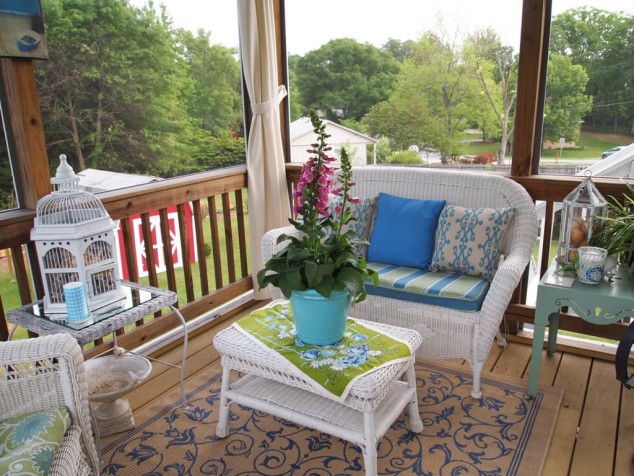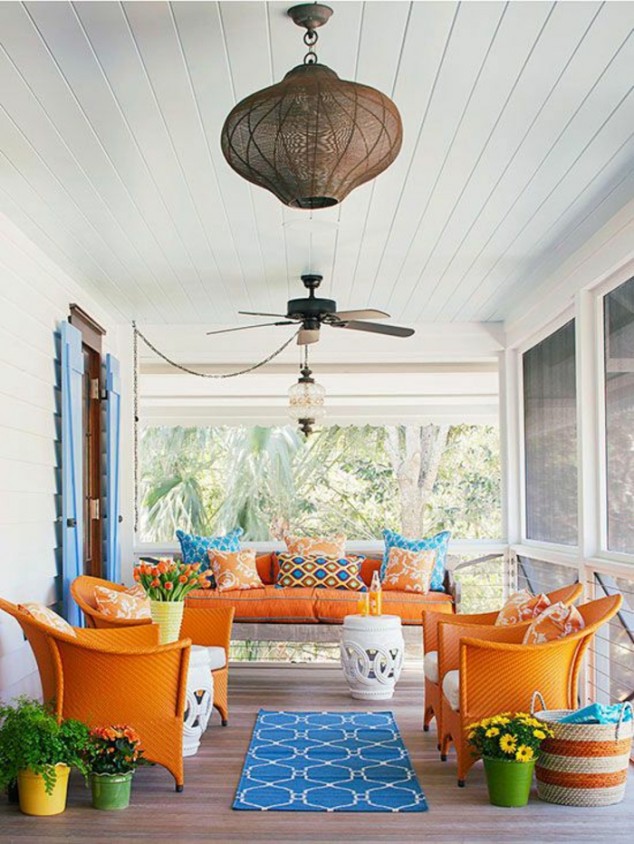 If the porch is covered you can also include a colorful rug as additional decoration, or you have also the option to paint the walls and combine the colors with the furniture and pillows.