Pebbles can be very well included into your home decoration. They look amazing and work very well in different rooms. Pebbles can be used in a number of different ways depending on the finished look that you're trying to achieve. They are great to be included in both, modern or more traditional rooms.
The beauty of using pebbles is that they are all natural and unique. Nobody else will have the same floor, wall, backsplash in the kitchen, decoration in the bathroom etc., because they are unique and cannot be identical. Get inspired by these  15 gorgeous ideas how to use pebbles in your home decoration and use them as an idea for your home.
Pebble tiles can make a great floor covering because they are very durable. If you have enough pebbles, you will be able to use them to cover an entire wall. An accent wall of pebbles can make a remarkable difference in your home. Pebbles can be used as a great way to add features to any wall in the borders. Borders can be made out of pebbles and used around the edge of a wall or a floor, or even pebbles can be used as a decoration under the glass countertop in the bathroom.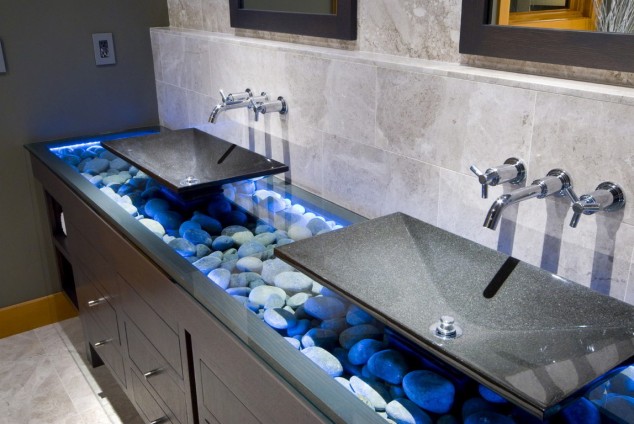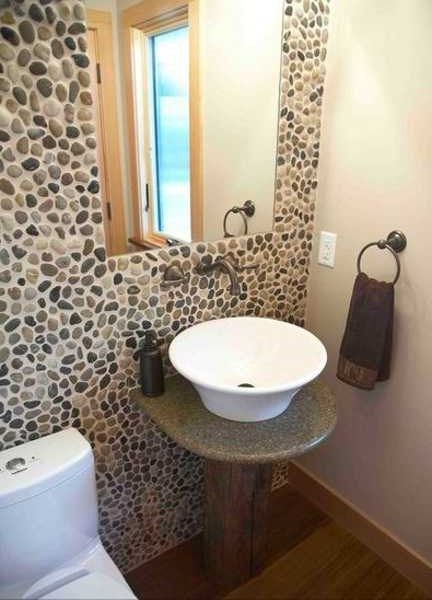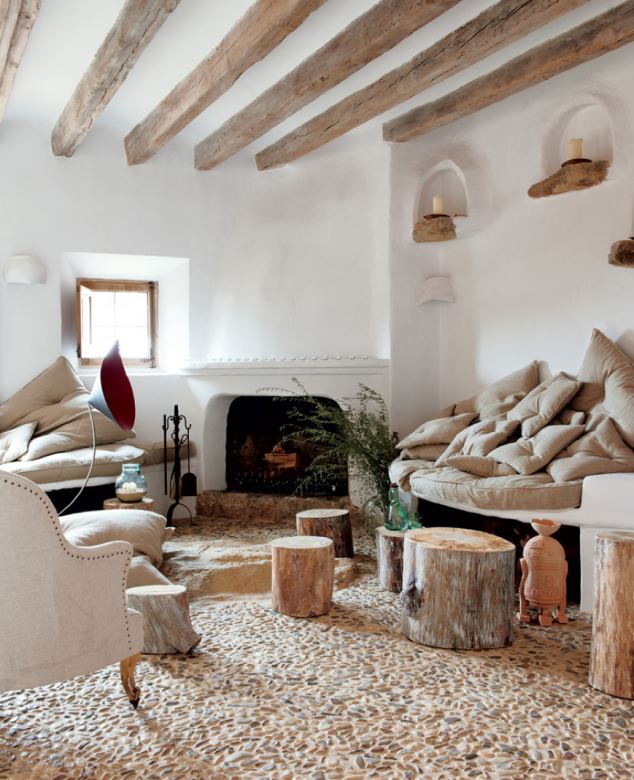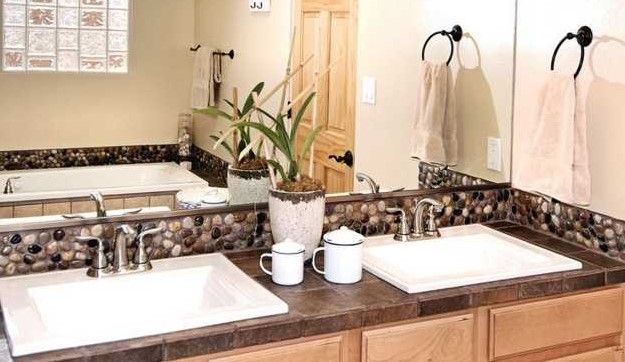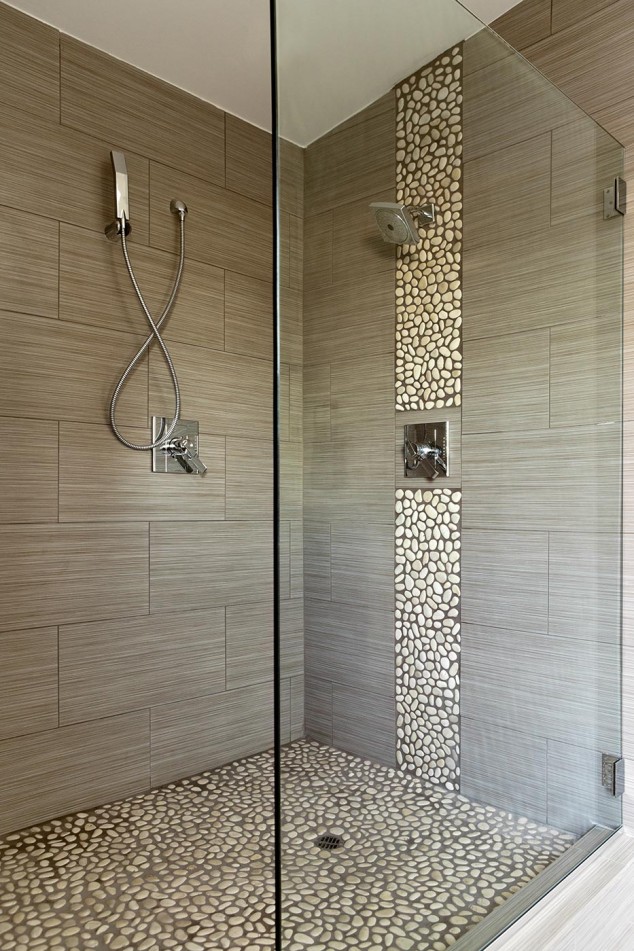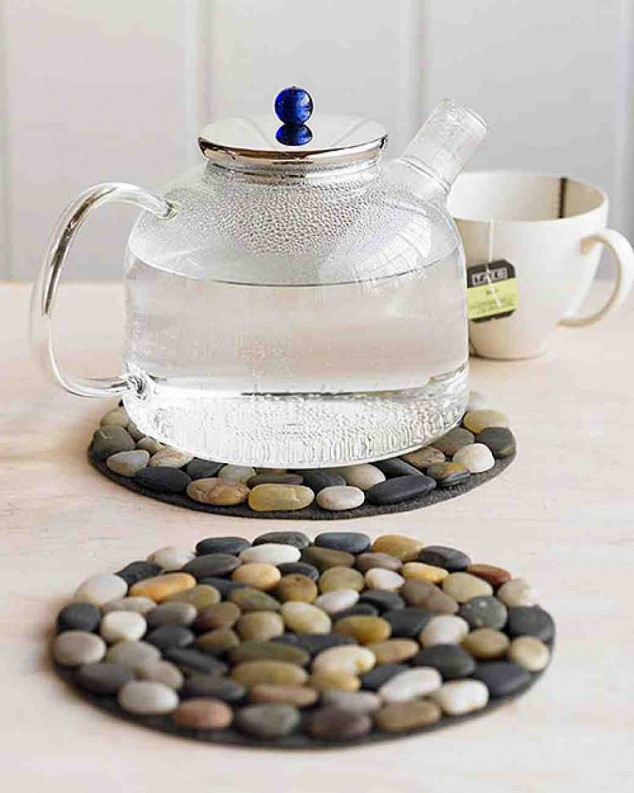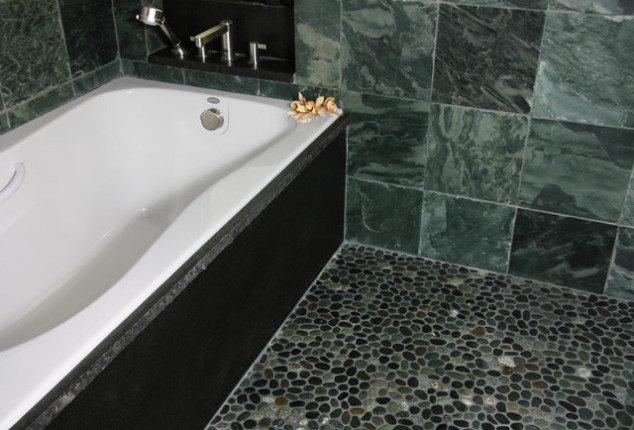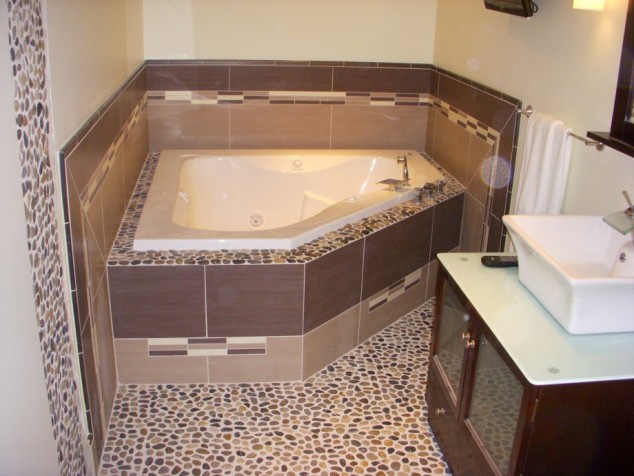 Pebbles are fairly small and this makes them ideal for use as a kitchen backsplash. Collect some pebbles and put them around the sink. Instead of the water splashing on the wallpaper or onto the wall, the pebbles will collect the water and stop it from causing any harm. Pebble tiles are very strong and durable. This means that they won't suffer because of the water. They're also great for cleaning, which makes it easy to wipe away grease and dirt. Because of this their use in the bathroom is also invited.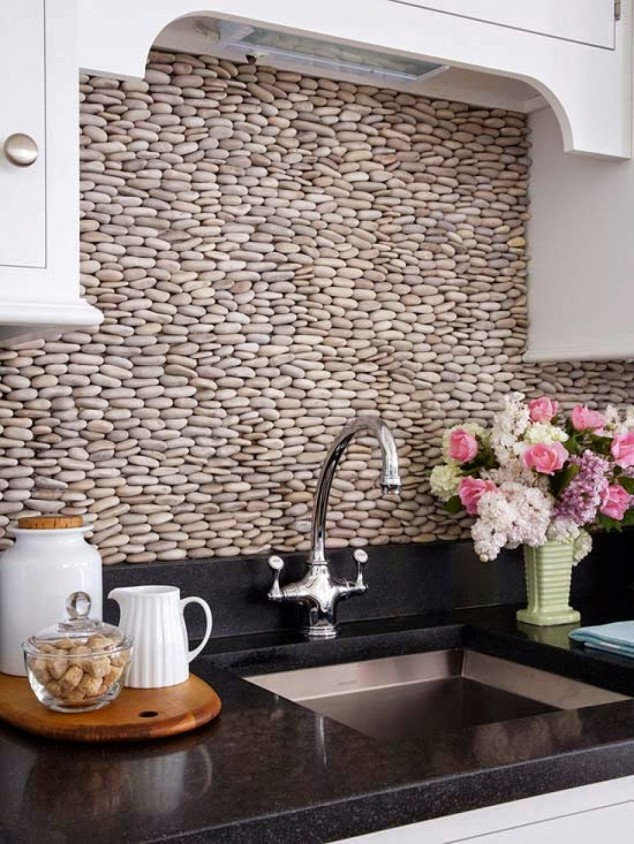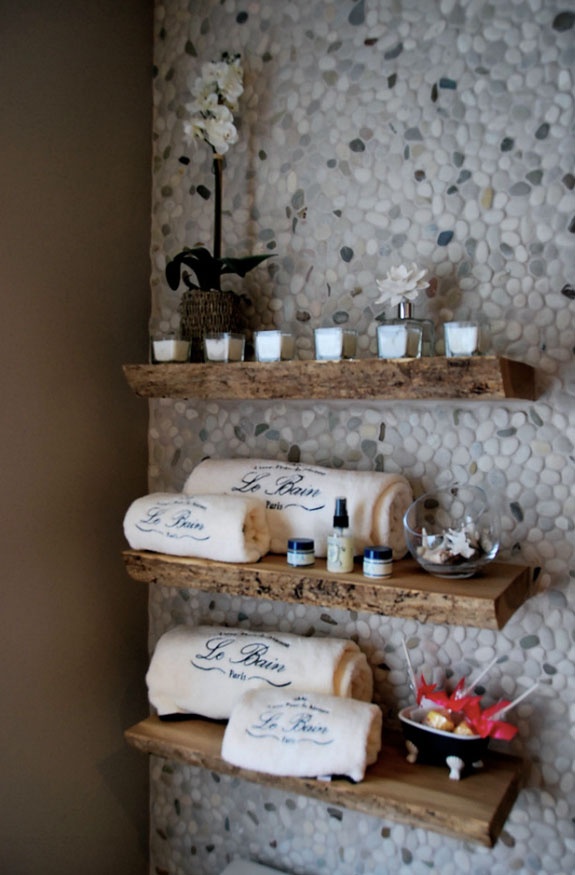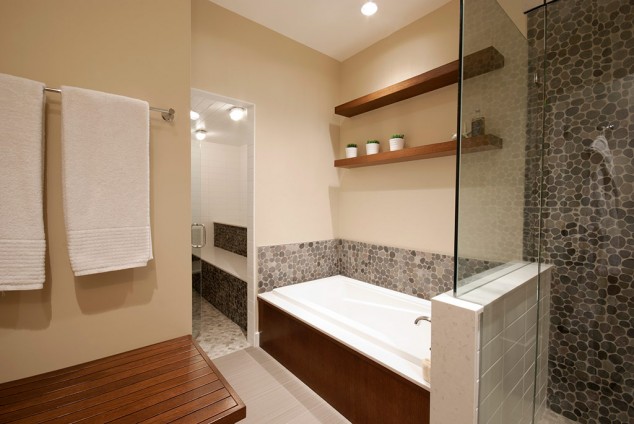 Pebble tiles are ideal for use in the mudroom, to create a unique pebble doormat, or a creative pebble boot tray, to trap some of the dirt in between the pebbles and keep your home clean. The pebbles can also be used in shower rooms and cabinets. These are waterproof and very popular designs for the walls of shower cubicles. A mosaic design can make them look classic and elegant. Put some more pebbles for a great decorative corner in your living room. Add greenery to complete the look.