Modern colorful kitchen décor looks impressive in every home. The contrasting color schemes blend the warmth and joy with timeless elegance, and give kitchen cabinets a unique, bold and stylish look. Modern kitchen design ideas very often include colorful elements. Yellow, blue, pink, red, green are only some of the color shades among the most vibrant, warm and modern choices. Every of these color schemes can create a very pleasant atmosphere for cooking.
Modern kitchen design in bright colors can look too simple and lifeless. Adding a few touches of bold color shades or warm color tones to kitchen decor will make modern interior design feel more interesting, inviting and pleasant. Adding natural lighting from the outdoors will take your room's color to the next level. Consider adding eco friendly windows, or even a nice skylight, from All Professional Remodeling Group, to enhance the color and overall feel. Take a look at these 14 ideas for modern colorful kitchen decor, enjoy and get inspired.
Yellow color can be added with just a few yellow chairs, a couple of yellow cabinet doors, decorative bowls or tableware, and any kitchen design will be transformed and beautified with fabulously warm and energetic accents in yellow color.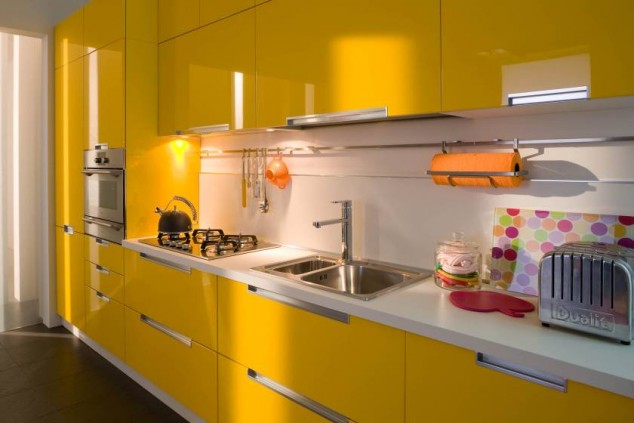 It is enough to give a slight touch of fresh blue color in the kitchen to achieve a very welcoming look. Kitchen decor accents in blue can be enhanced with some green flowers to create truly unique, interesting and modern kitchen decor.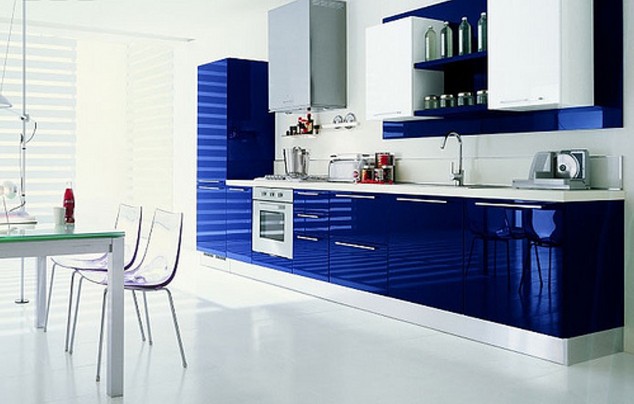 Pink elements in bright pink shades are very cute, inviting and stylish. Make a real girl feeling in the kitchen by adding pop of pink color shades.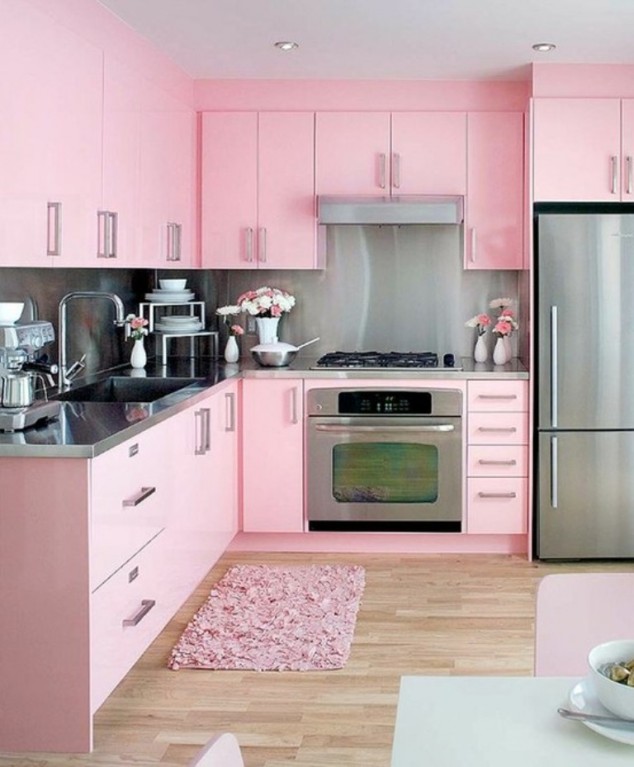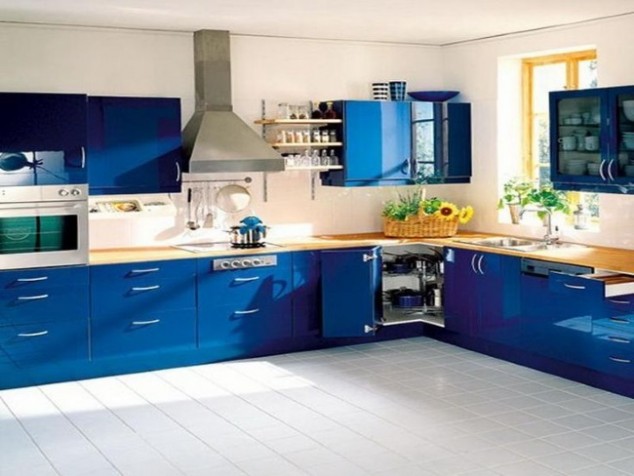 Red accents in the kitchen can be very welcoming to bring life in a kitchen dominated by white.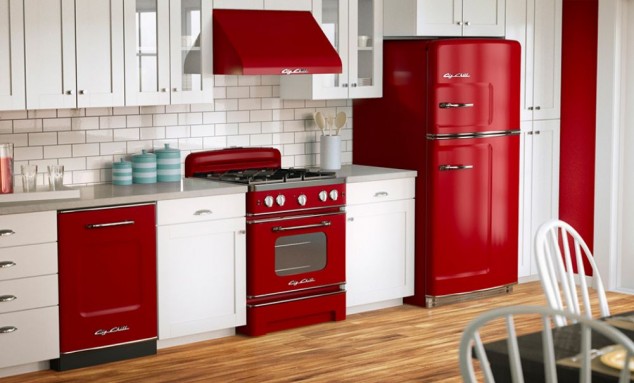 Modern kitchen in green can be created by painting the walls or kitchen cabinets. Wall tiles and modern wallpaper in green color can style modern kitchen decor and brighten up interior.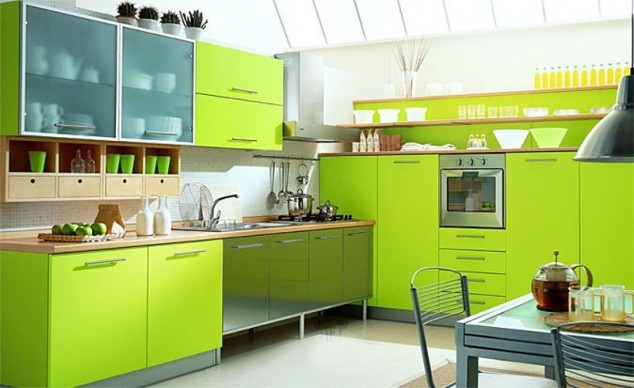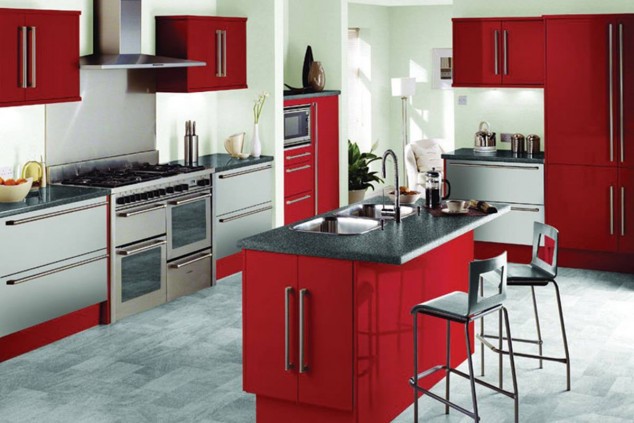 Safe and cozy black color visually looks great in every room, and adding red color touches can create a contrast and a really comfortable escape. This is one very original and beautiful combination for your kitchen.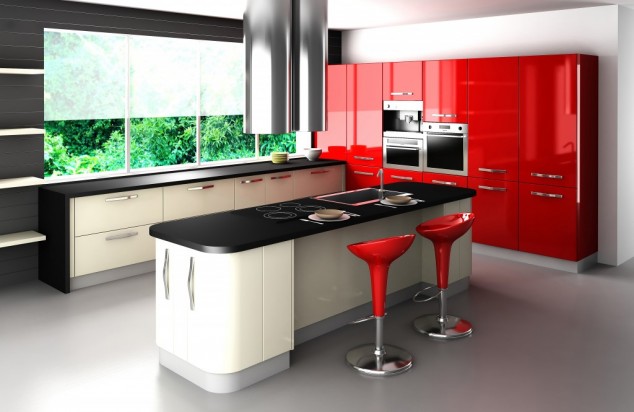 Photo via www.constructionindenver.com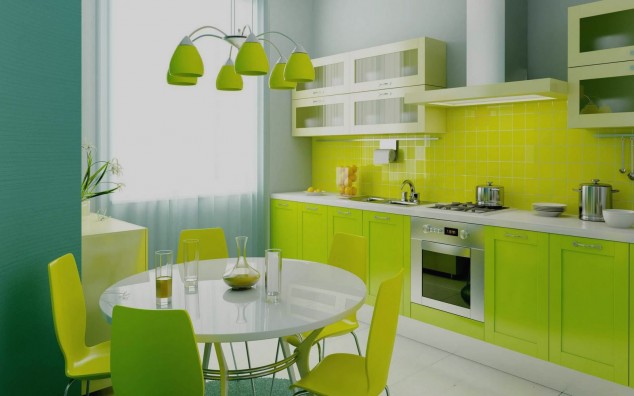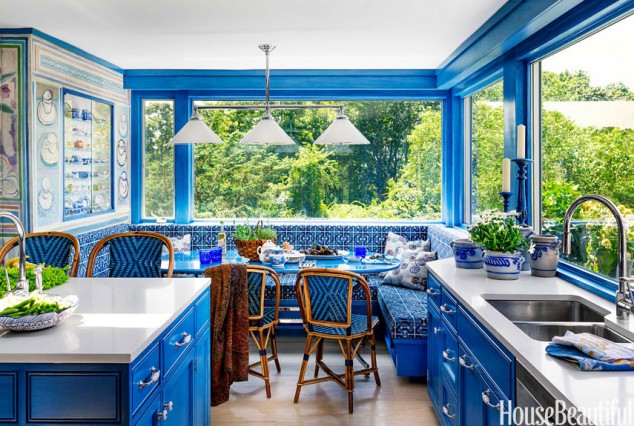 Kitchen cabinets, kitchen island and decor accessories in grew and orange color is other way to explore these two color schemes and personalize modern kitchen décor. Grey walls and kitchen appliances in orange, look fabulous as a combination.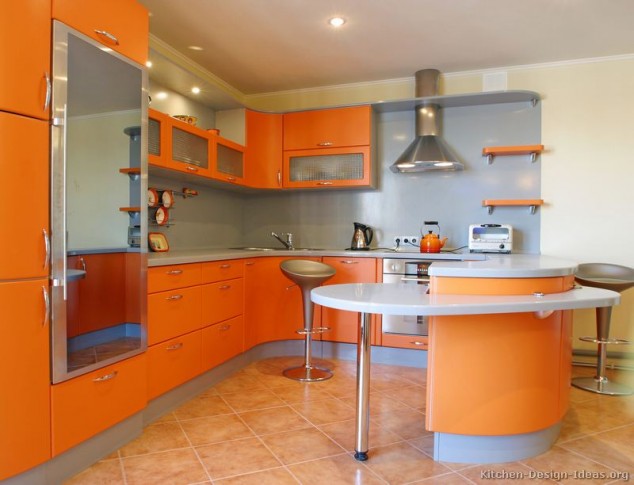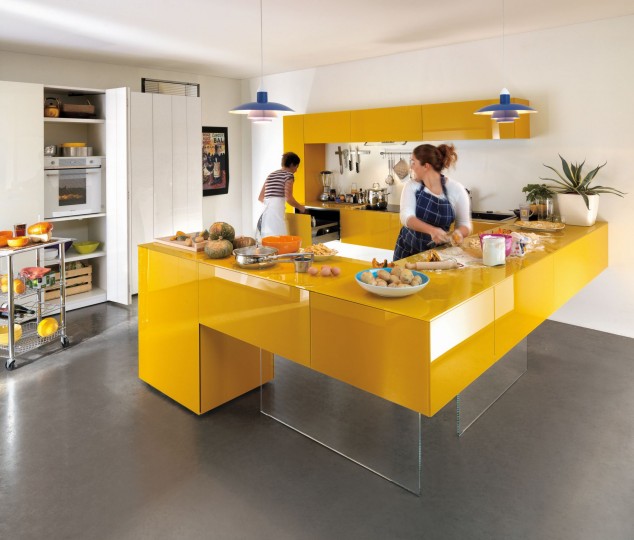 Purple and white or purple and black, both make very original and good looking kitchen decor.