Adding rug in the living room is not necessary, even with wooden floors, because they create a different feel and impression and can really improve how a living room looks. Whether they're plush, round or square, rugs bring comfort and atmosphere in the living room. Large ones define the seating area in the living room and are a great way to show your personal style. A rug may be considered an accessory, but it can be the foundation of a gorgeous space. If you want to add one in the living room don't hesitate and choose one similar from the 14 inspirational ideas to add rug in the living room below.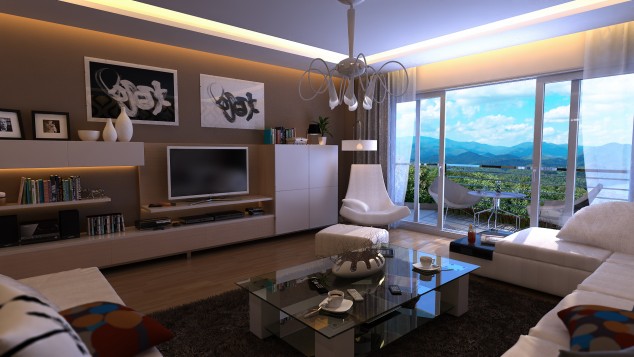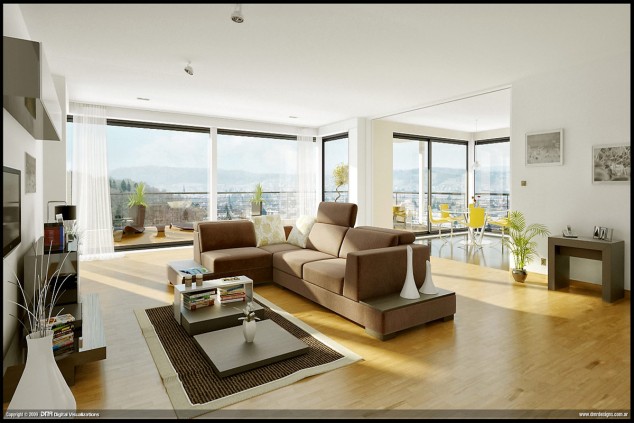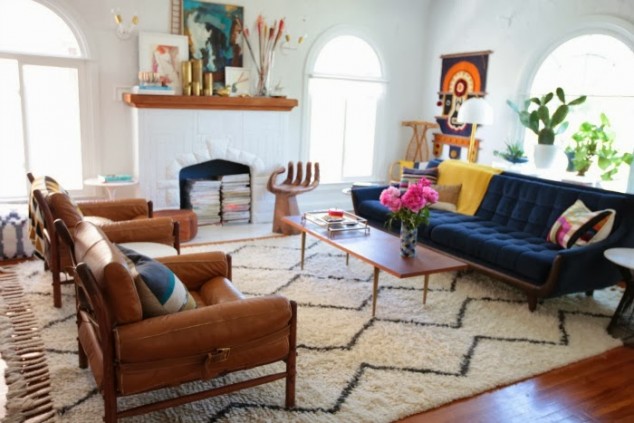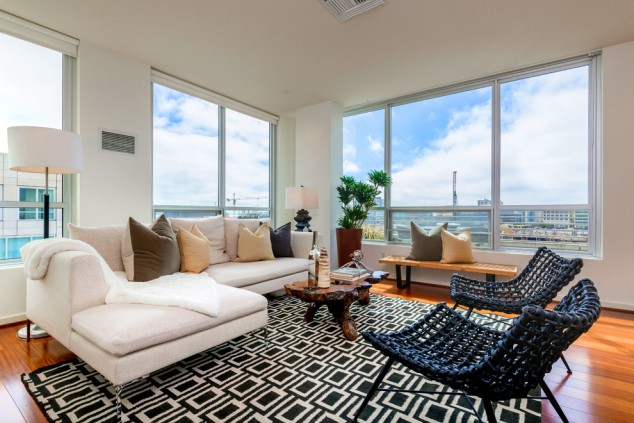 It is important to choose a rug design that will match the furniture in the living room, or consider getting the rug first. Very often, there is not a big choice when it comes to rug pattern, color and what fits into your budget, so that is why you may want to start with the rug design and then choose the furniture and the other details and elements in the living room design.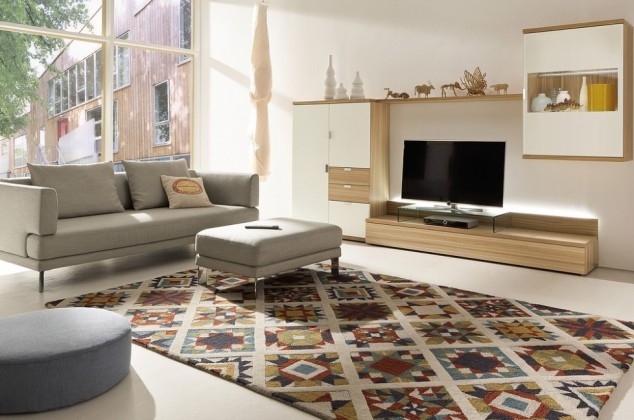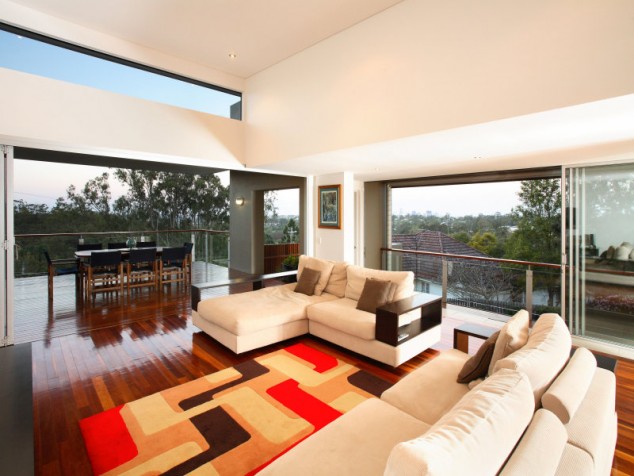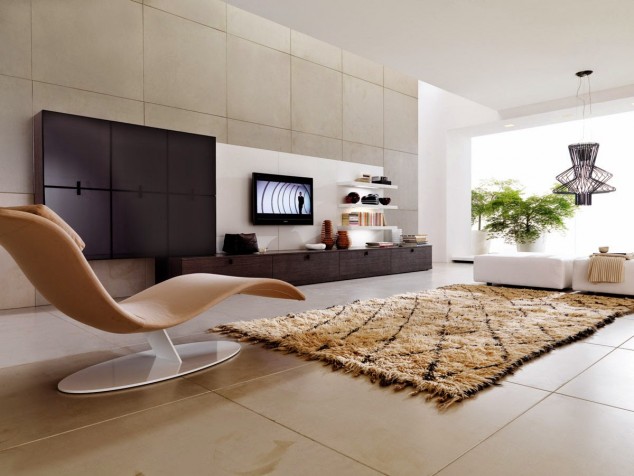 Choose one patterned if you have furniture in neutral colors to break the monotony. Or choose one fluffy in one color that will also fit perfectly even with neutral colors present in the rest of the room design.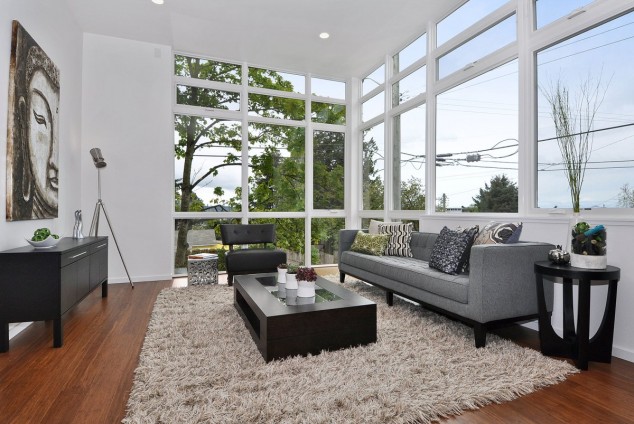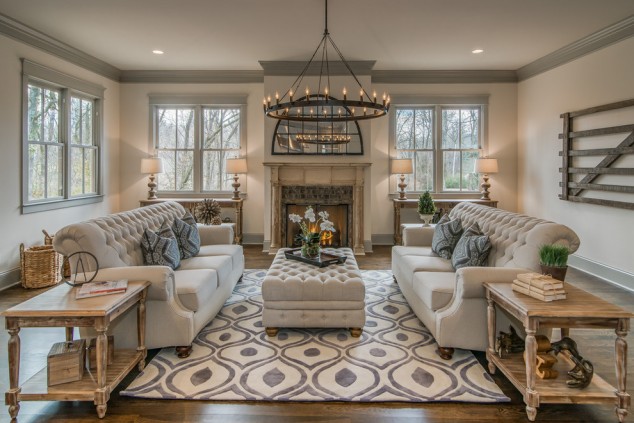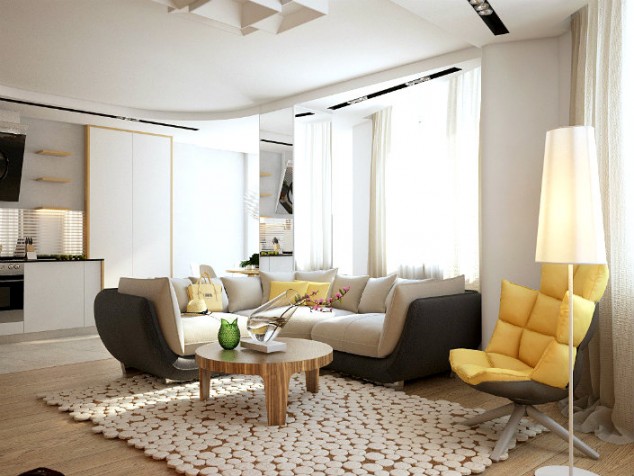 Or, you can also opt for a colorful rug and match the colors of the rug with some other details in the living room. These details could be the pillows, a vase, some flowers, or even a painting on the wall. However at the end, no matter what design you choose you have to be sure that it shows your personal style and the most important thing is you to like it. So, try to make some combinations, experiment a little, or ask for advice from a professional designer if you are not sure what to choose.