Rustic design has proved successful and very popular when it comes to home design. It is stylish and fills each room with positive and welcoming atmosphere. You can choose it as overall style in your home, or choose to add rustic design in certain room in your home, as every room is separated from each other and each can feature a different style. For example it can be the bathroom. Bathroom with rustic design can provide warmer feel and a natural and welcoming country style in your home. So, if you are a fun of such home design you would love to see these 10 amazing rustic bathroom design ideas.
Using a wood log for your bathroom sink is one of the many possible options to create that rustic bathroom design. The wood walls and the other metal elements just add to the rustic feel the wood sink creates as a focal point in this bathroom.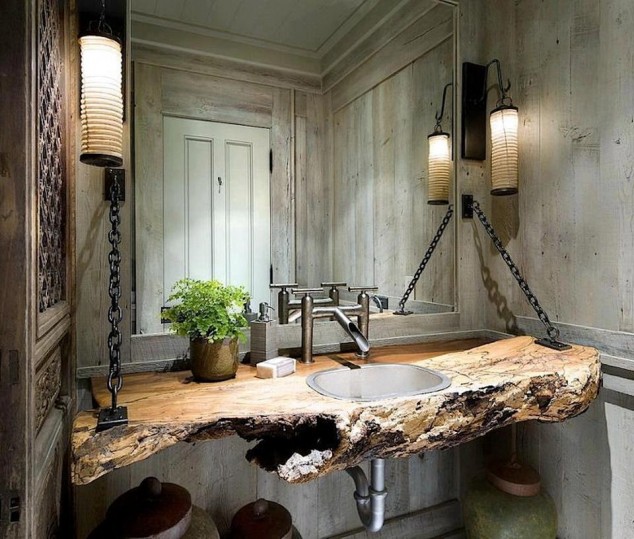 Rustic elements can warm up an otherwise cool modern design approach in any room, including the bathroom. Wood is dominant in this bathroom and it is responsible for the rustic design this bathroom features.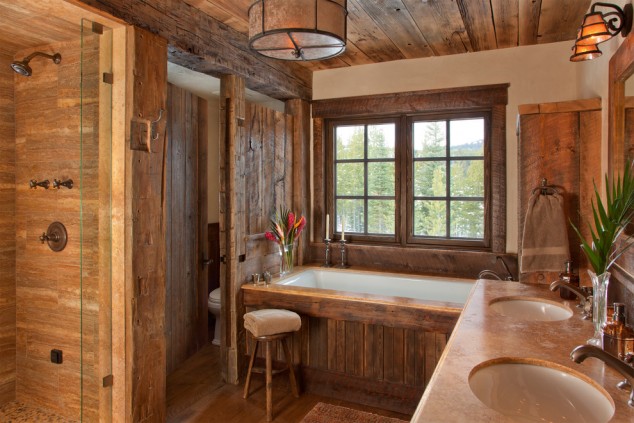 Stone and tiles also create a rustic feel and combined with some wood elements they even more intensify the impression the bathroom leaves.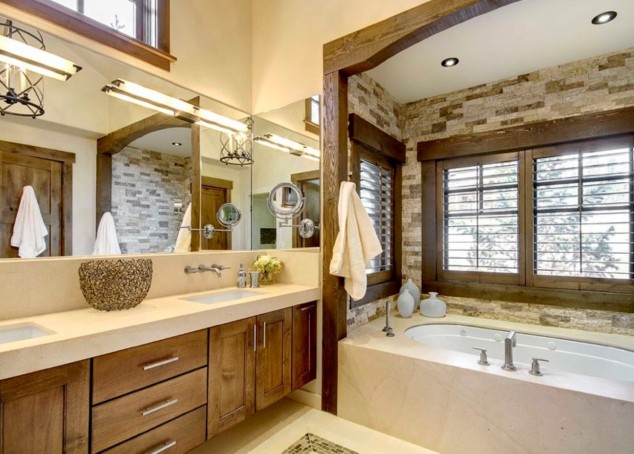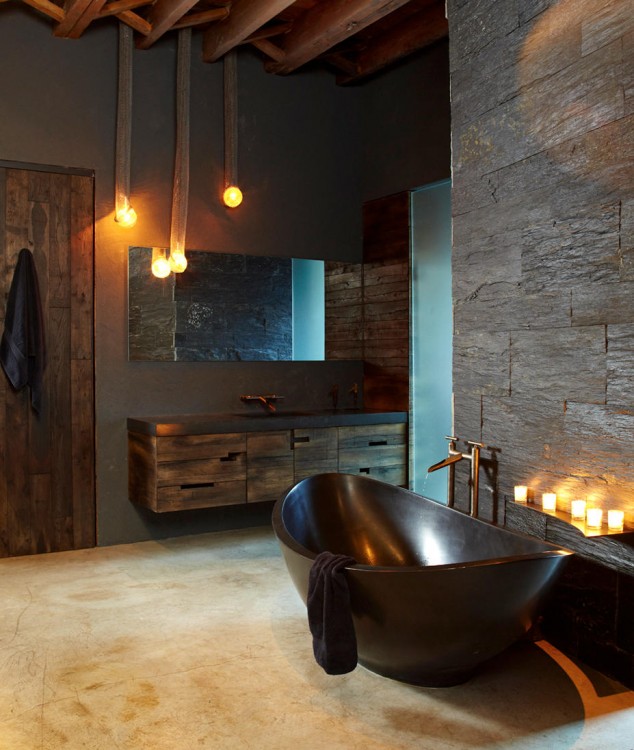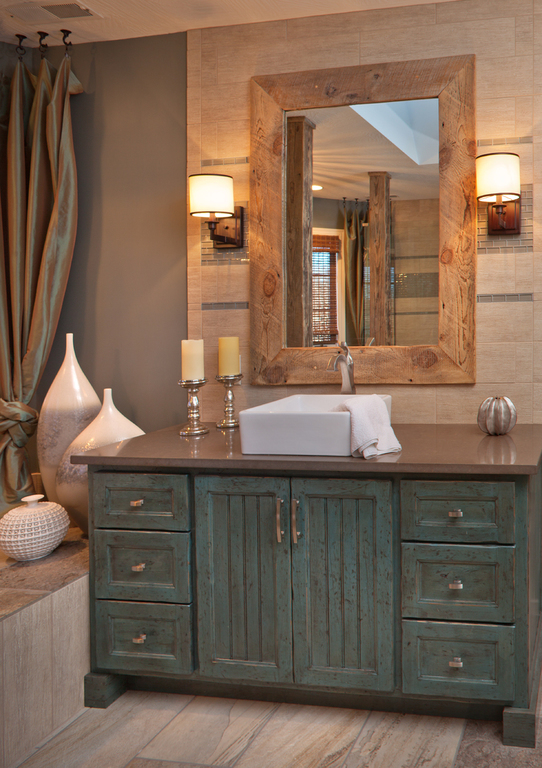 All these are natural materials and no matter if you choose to make an accent wall out of stones, or include a wood sink, or combine those two you'll get a rustic bathroom design.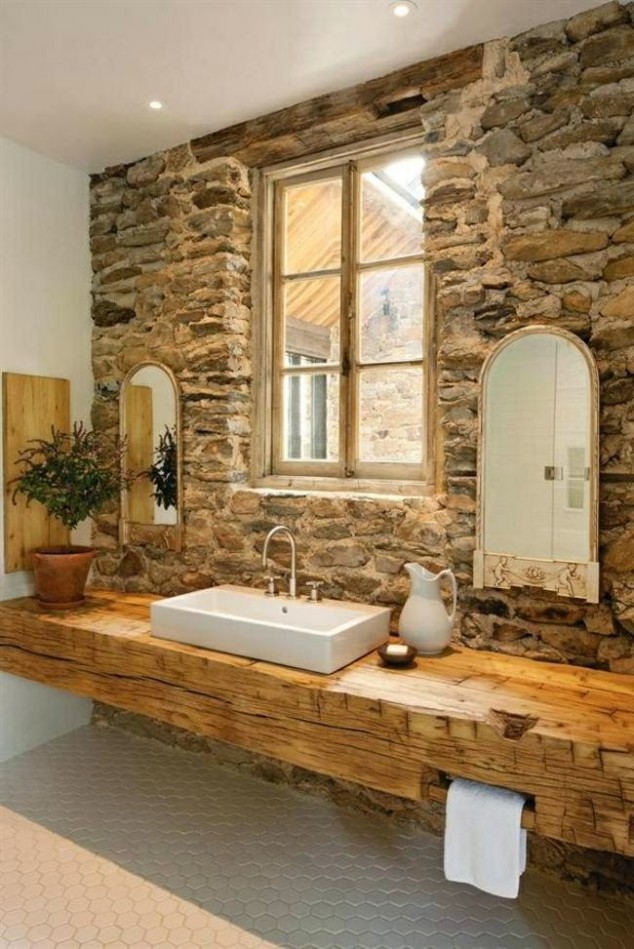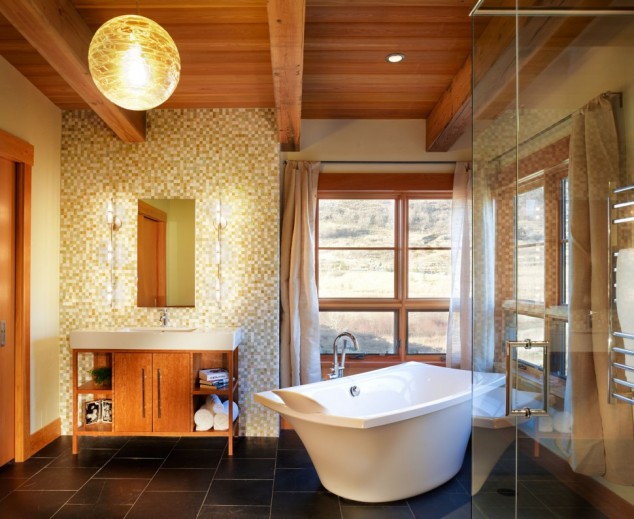 Clean white walls with wood or stone details or areas, gorgeous antique fixtures, reclaimed wood elements, and amazing lighting ideas will turn your bathroom into a modern rustic haven. All these natural materials are necessary to get that rustic look. They create one appealing and warm atmosphere and blend together perfectly, making the space more inviting.