The living room is the room in which you spend most of the time in a day with your family, with your guests, or even alone. That is why this should be the room in your home that is filled with energy, bright and pleasant atmosphere for the whole family and for any guests that come over. So if you bored with your plain walls, colored or white you can add a refreshment in the decoration by hanging a painting on the wall, or including textured walls, or even go a step further and include stones and tiles into your wall design.
If you need some inspiration you are at the right place because the photos below show 14 examples of sensational stone and tile accent walls in the living room that can make of each living room a place where everyone wants and enjoys spending their time.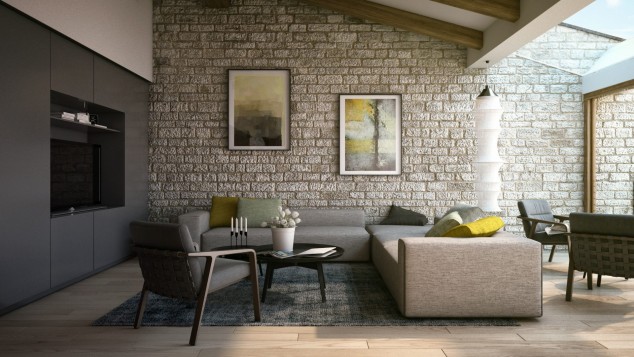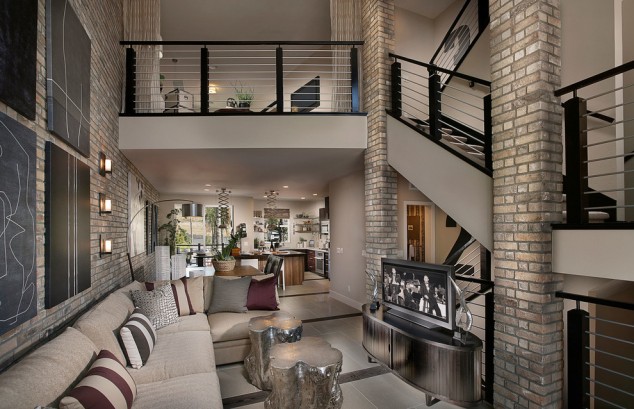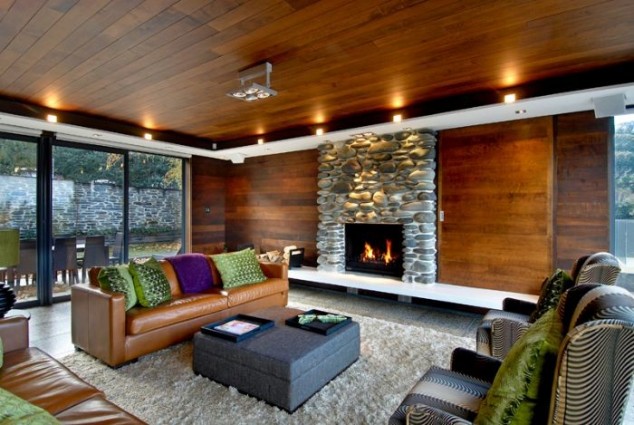 This is a very good inspiration for a contemporary living room design that looks very modern, sophisticated and breathtaking. You can build a whole wall out of stones or tiles, or add smaller segments that will be the focal point in the living room. The stone or tile walls are more interesting and they offer an arty style to your living room, something out of the ordinary, but something that blends perfectly with every style.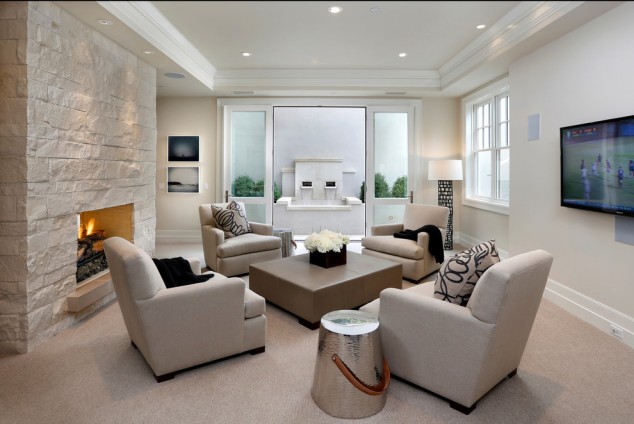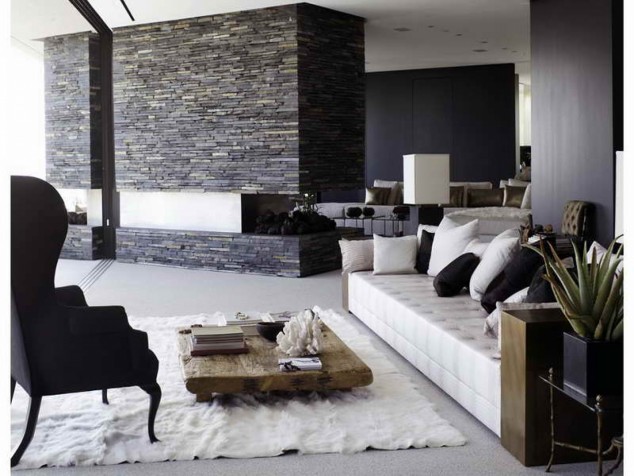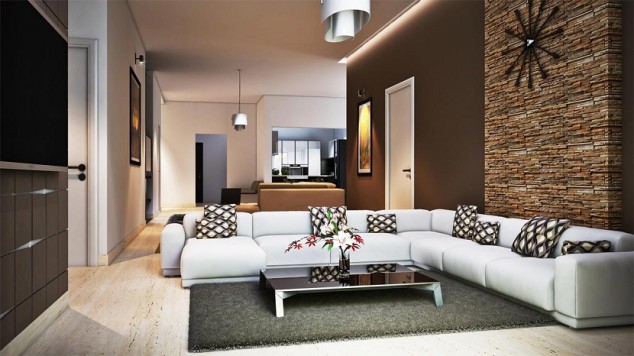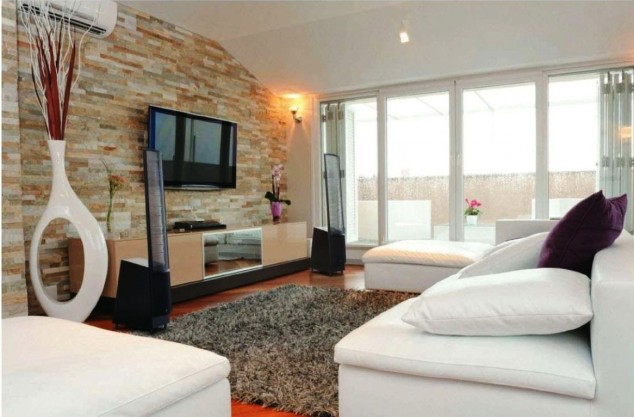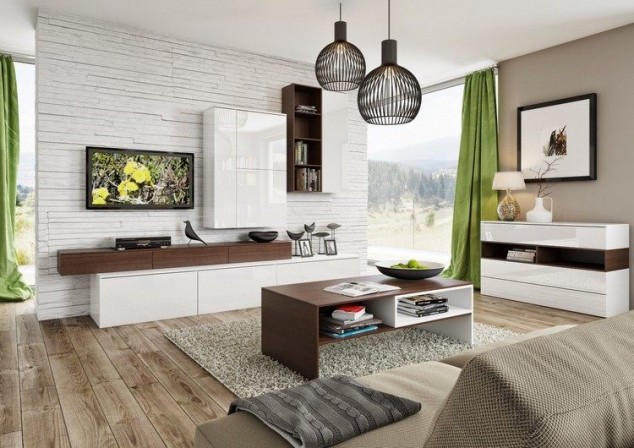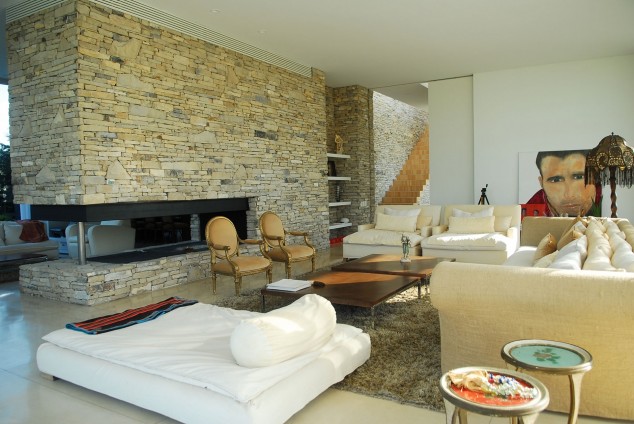 You can build in your fireplace in this wall because it will fit perfectly in the design of the wall. This could also be the accent wall in the living room with a stone fireplace surround and a wall-mounted TV towards which the whole furniture will be turned.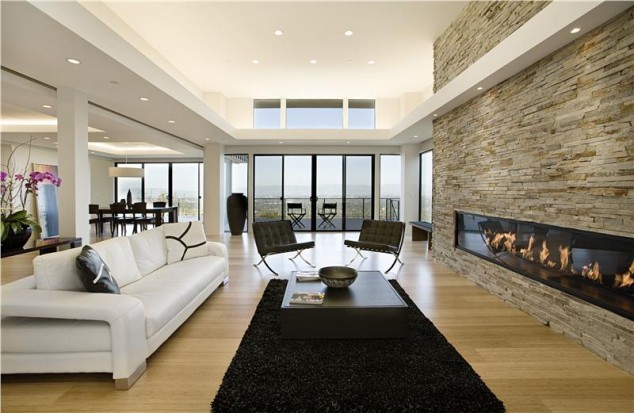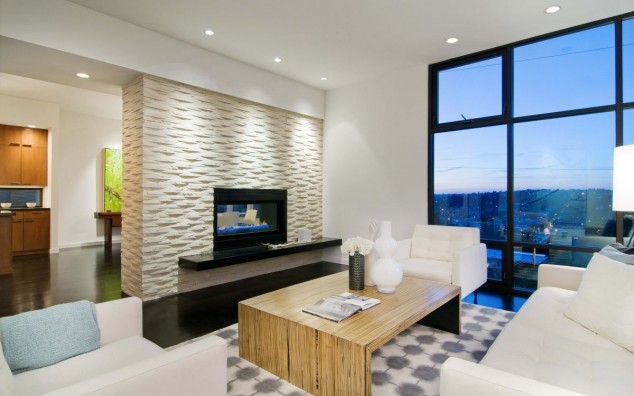 Stone wall and wooden furniture is a perfect match that creates a cozy and warm atmosphere where the whole family can enjoy gathered and can host the guests with pride and self confidence.