Fancy people are full with creativity and imagination. If you are one of them, try this happy project and be happy person. Keys are a symbol of happiness, symbol of success, and symbol of unlocked doors. There is non sense to throw the old keys. Reuse it in a smart way and make something useful for you.
Discover 14 DIY happy project with recycled keys art for fancy people.
1. Reused old keys in a picture frame;
Reuse both the old keys and picture frame for perfect combination. Find motivation.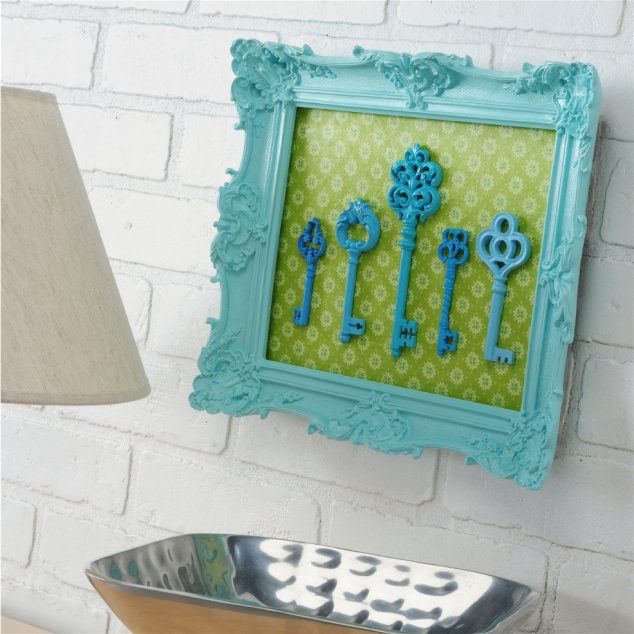 2. Recycled keys art;
Transform the old keys into art keys.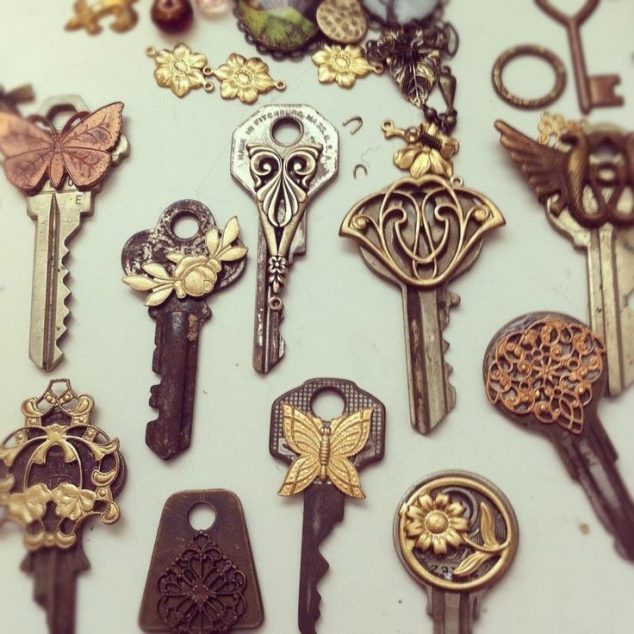 3. DIY old keys for happiness;
Use paper and glue to create keys for happiness.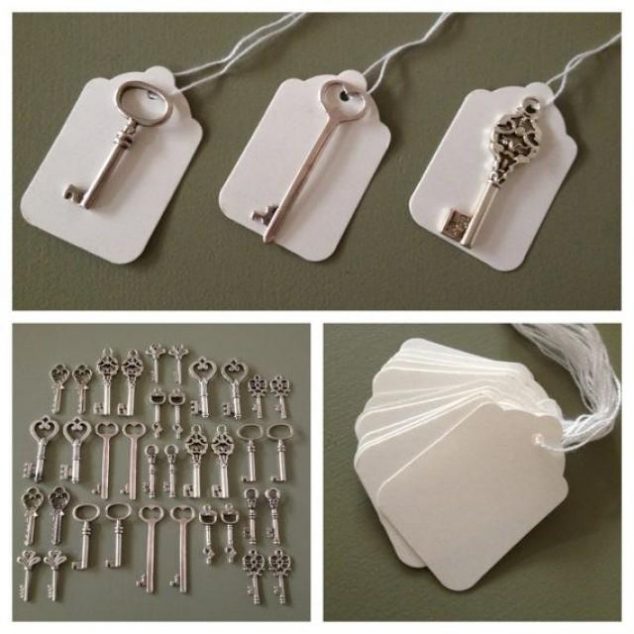 4. Old keys bottle and plate, handmade;
Delightful decor for home or outdoor.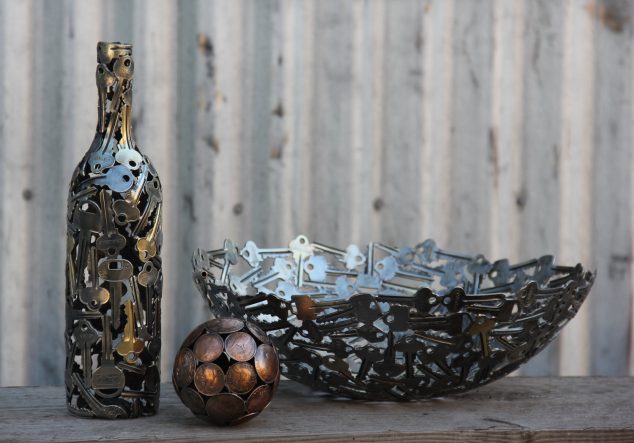 5. DIY old keys and bottle decor;
Key bottle for table decor. DIY.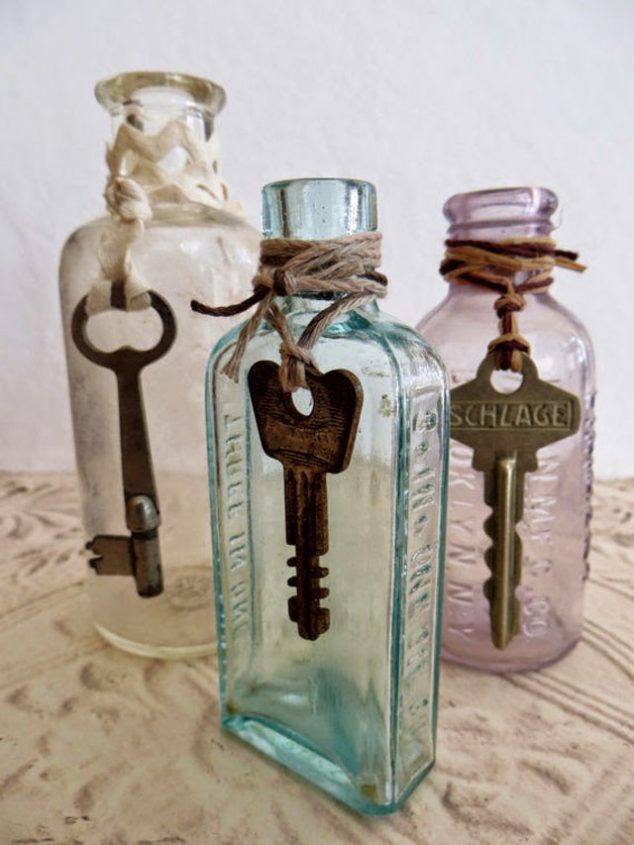 6. DIY chandelier made of reused old keys;
Bring light in your room. Decorate in your own way.
7. DIY wall clock by using old keys;
Handmade wall clock with recycled keys. Take a glimpse.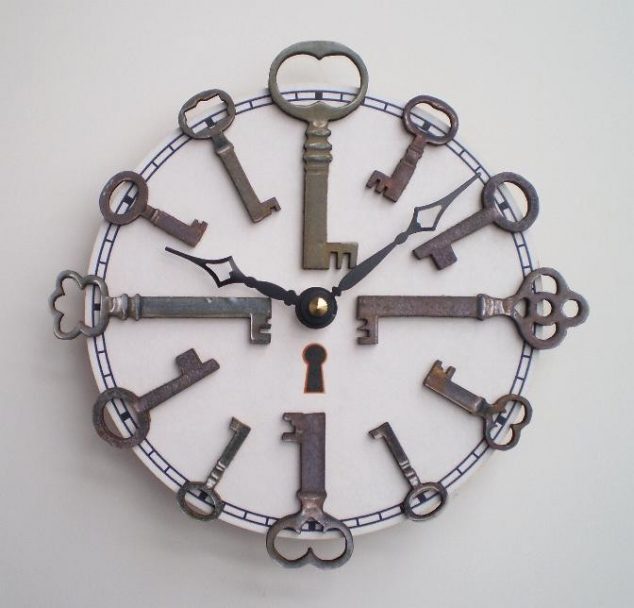 8. DIY ball made of recycled old keys;
Tabletop decorative element that will perfectly fit in every room.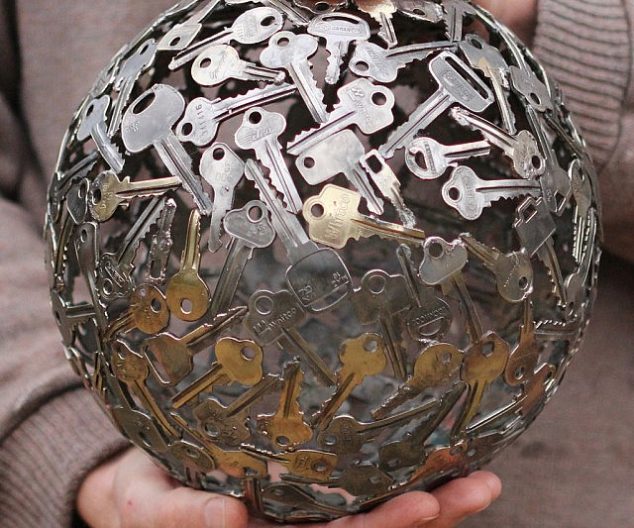 9. DIY pink keys art for teens room decor;
Pink key room decor for teens room.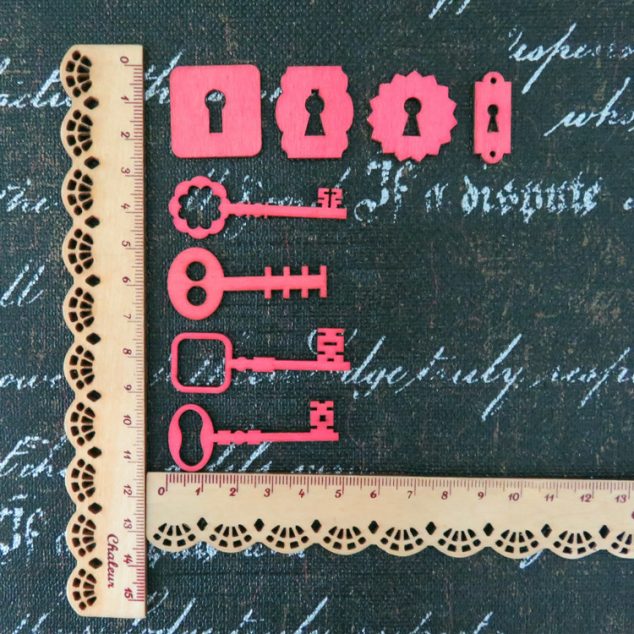 10. DIY keys for success in a frame;
Make celebrations at home, reuse old picture frame with old keys on it.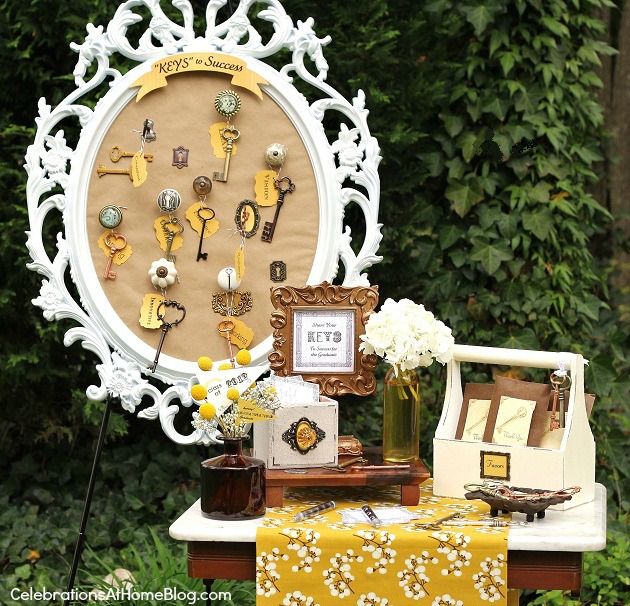 11. DIY reused old keys mini bracelet;
Mini bracelet for any hand. Easy and interesting project.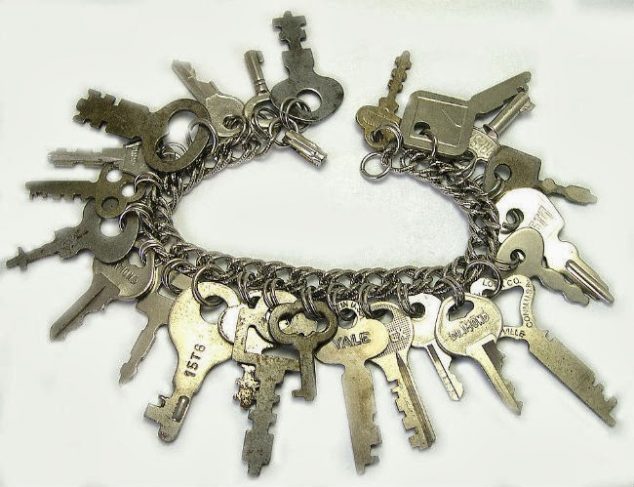 12. DIY key hanger for coats;
Hang your coats in a style. DIY key hanger in no time.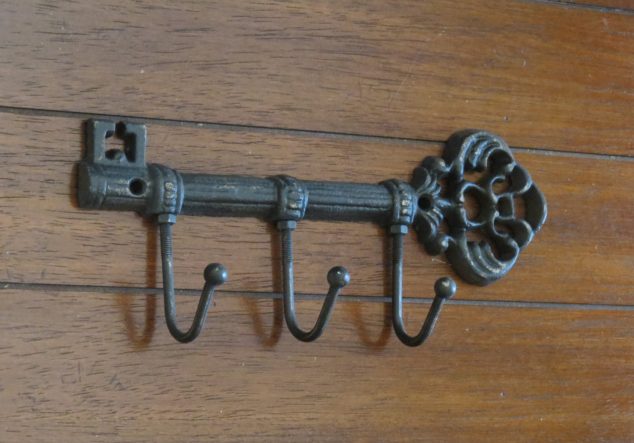 13. DIY key prints decorative element;
Happy project for happy days.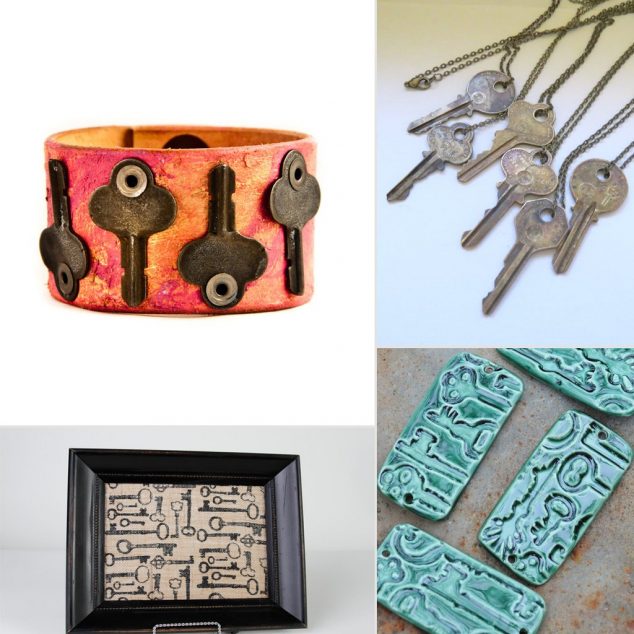 14. DIY key wind chimes.
Key wind chimes that you could do it yourself. Take a glimpse to find some idea.