If you don't have the time or money to buy a new pot, it's much easier than you may think to find the perfect container without costing you anything. All you need is some old kitchenware that you can re-purpose into planters. They will look cute and will make adorable decoration for your home or garden. If you need some ideas check out the following 14 clever ideas how to recycle old kitchenware into planters and decorate your home.
Even the most simple tea pot can be used as planter.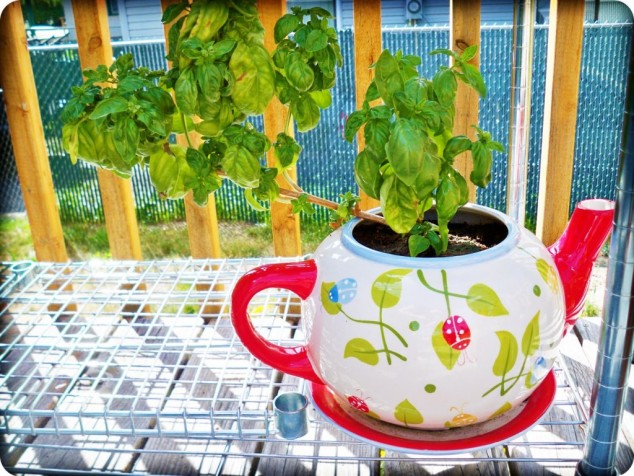 The old urn or vases can also look very decorative as a planter.
Do not throw away the old tea cups because they don't match with the new ones you bought. You always can reuse them wisely as planters and plant some succulents or smaller plants in them and make a nice decorative detail for your window sill or the side table in the living room.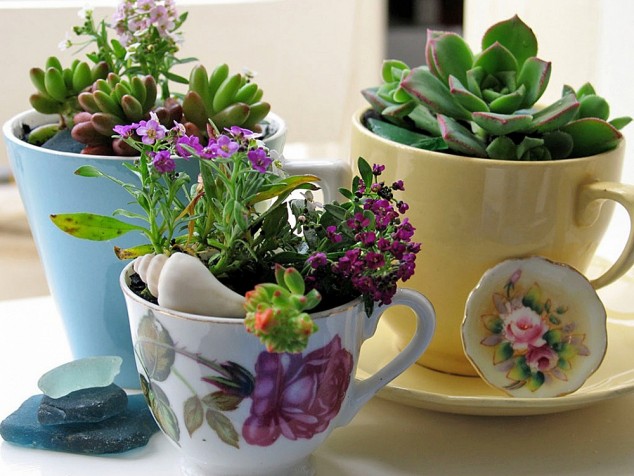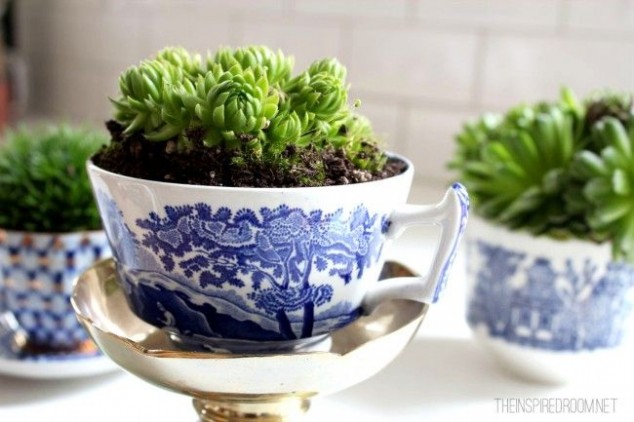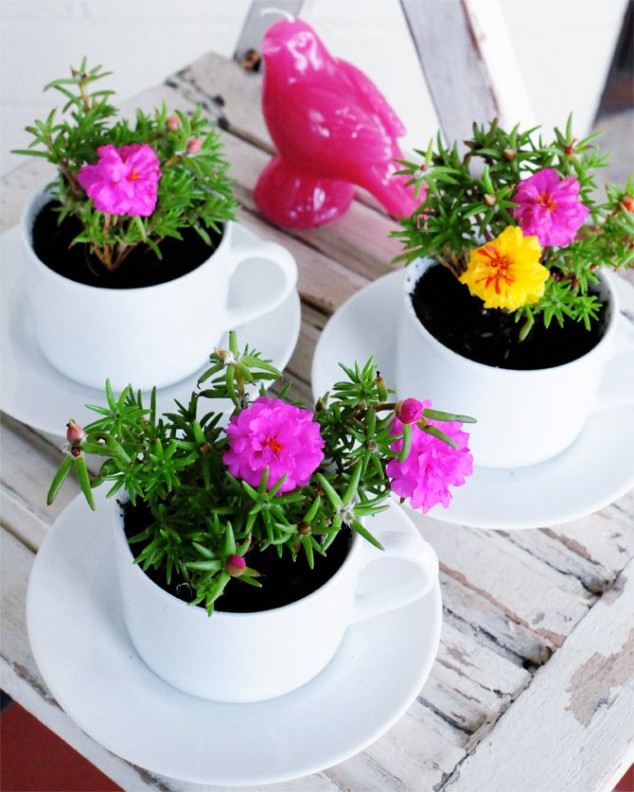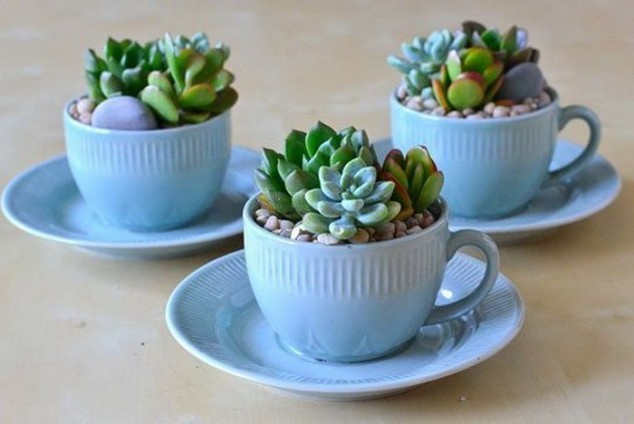 Colanders are well suited to stand alone as planters or being converted to hanging baskets with a little chain or rope.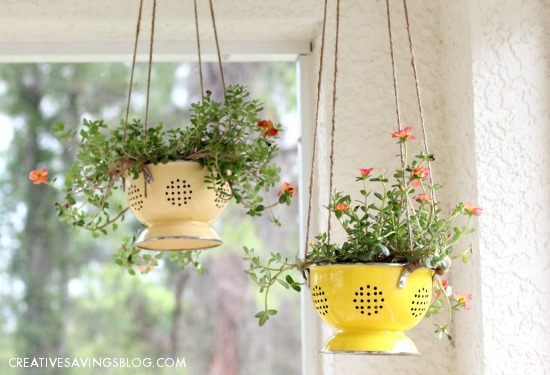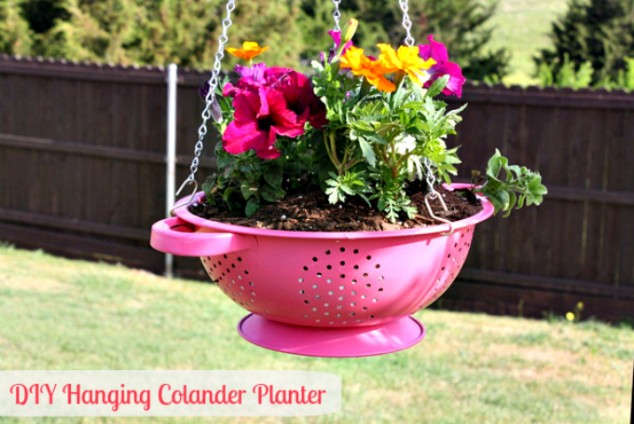 Or you can also make a hanging planter from a vintage copper bundt cake pan. This way you will give a vintage bundt cake pan a new lease of life as a beautiful and stylish hanging planter. A perfect way to upcycle vintage kitchenware.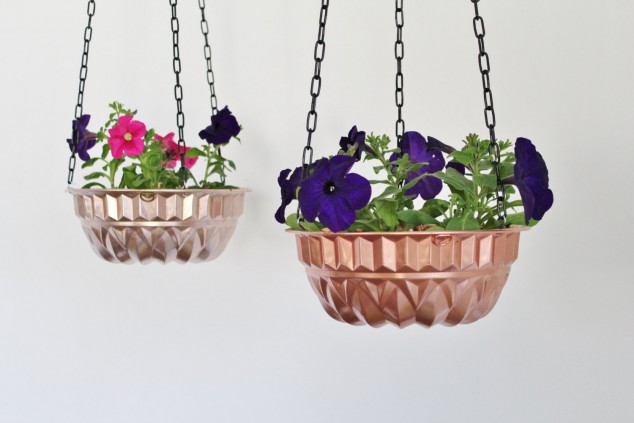 Old cups can be reused to plant a fresh and simple herb garden a few steps from your kitchen.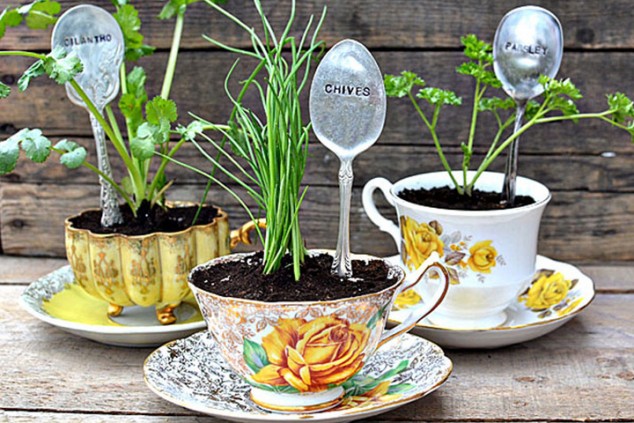 You can also reuse the old tea kettle as a planter.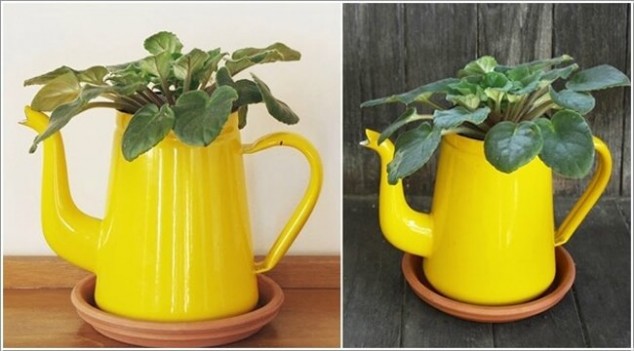 Some tea cups can also serve you as small planters for small plants. Plant succulents or some other small flowers and decorate the window sill in the living room, or the use them as a decoration for the side table.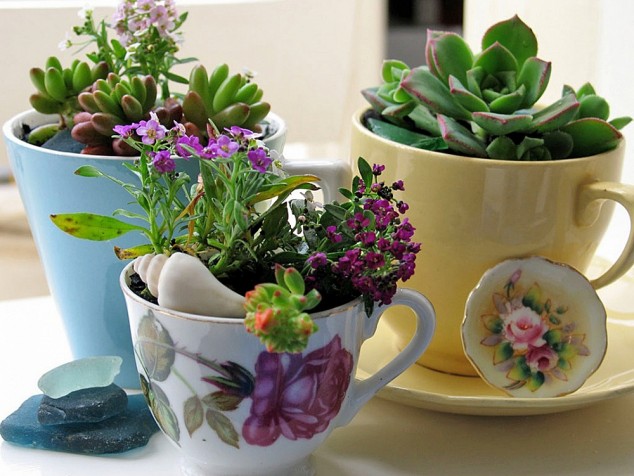 You can also use the glass tea cups and make a small water garden.