Your front door is where everyone passes when coming into your house. It is even visible from the street, so that is why you should think about decorating it carefully. If decorated with style it will certainly leave your guests with a good first impression. Don't forget about this part of your home because it is important as it is the interior design of your home, the garden or the backyard. Here we want to share with you 15 gorgeous front door flower decorations to inspire you to personalize your own home.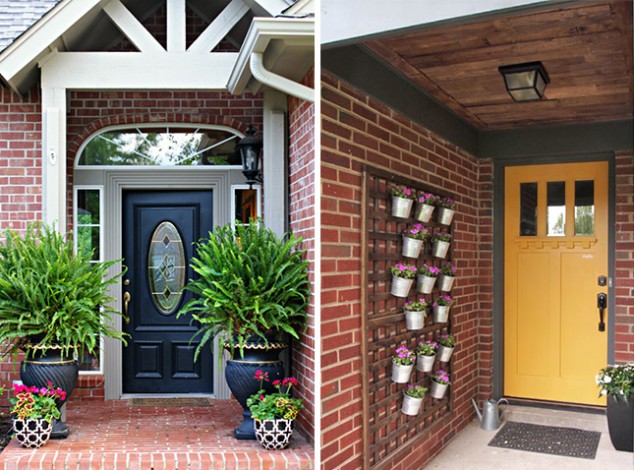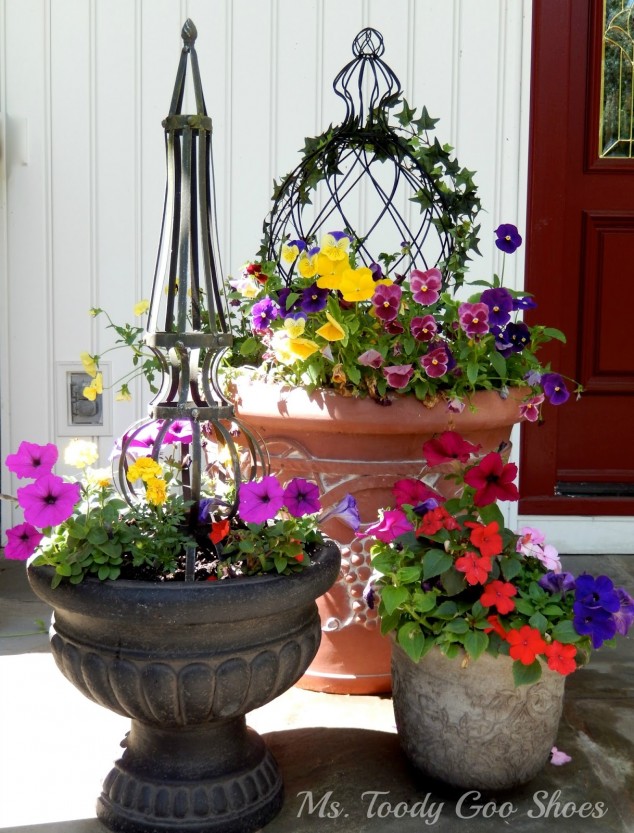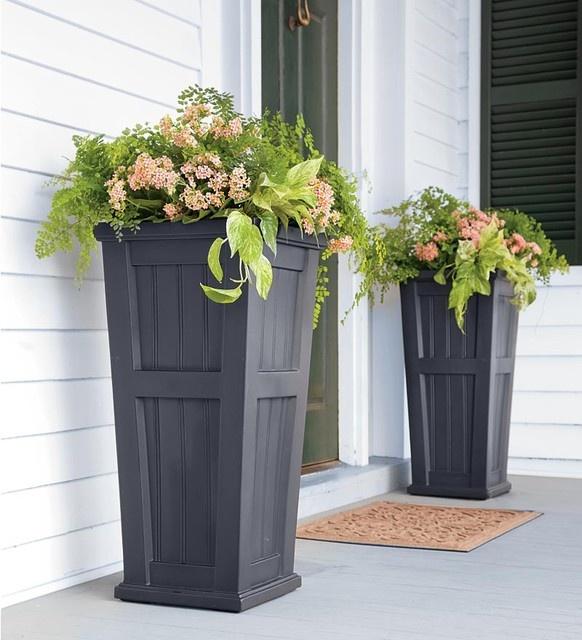 If you look for some ideas what to use in decorating your front door, flowers can be a really good decision. They are simple and not an expensive idea at all. Furthermore they can liven up your front door like anything else and will fill with life and color this corner of the house, to which not many people think about when it comes for decorating the entire home. You have an option to place two bigger, or many smaller flower pots on either side of the door, or even to make a beautiful vertical garden and placed it right next to the door.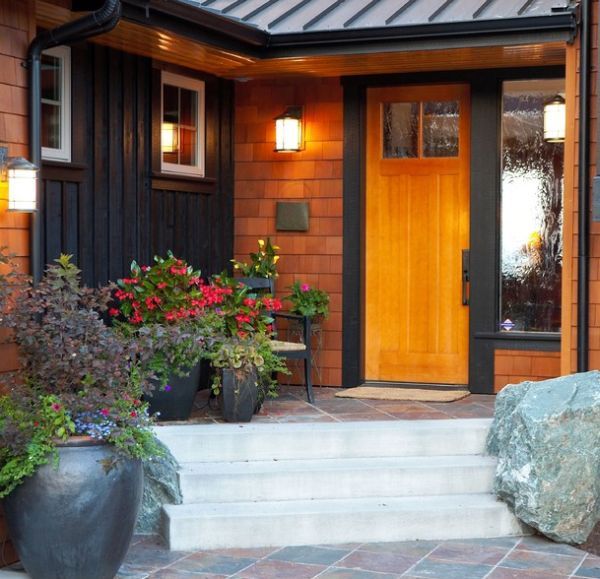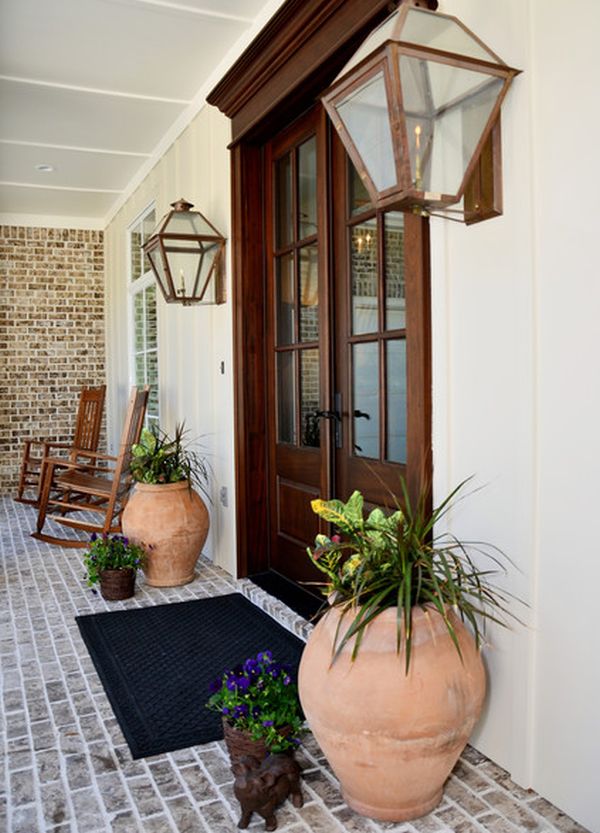 We all want to feel uplifted when we get home after a long day, and we want guests to feel welcomed when they come over. Some oversize planters and plants will make a great job. Add some antique-style light fixtures as lanterns as addition so that the plants can be seen at night as well. If you want to make a big impact with your lighting choice, choose larger lanterns.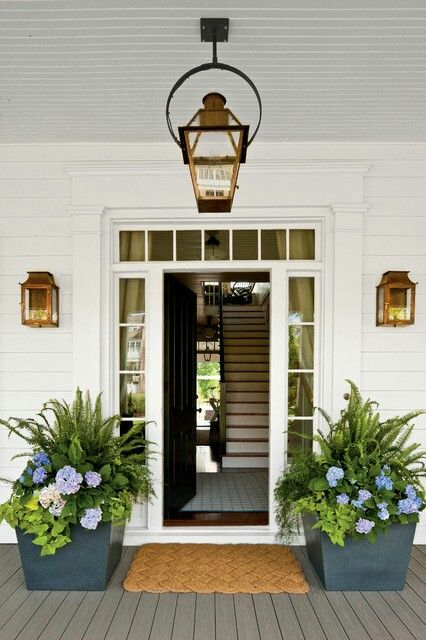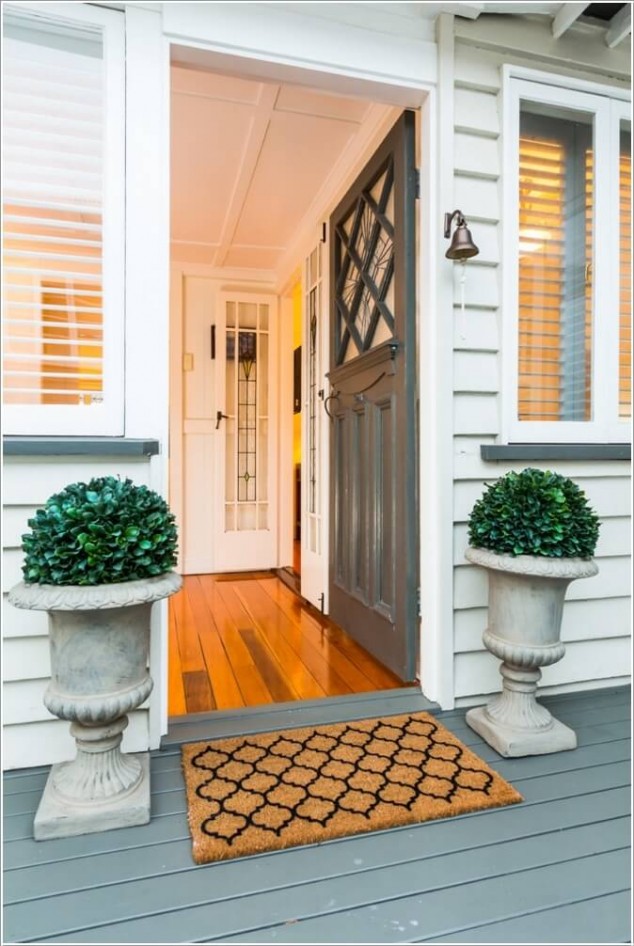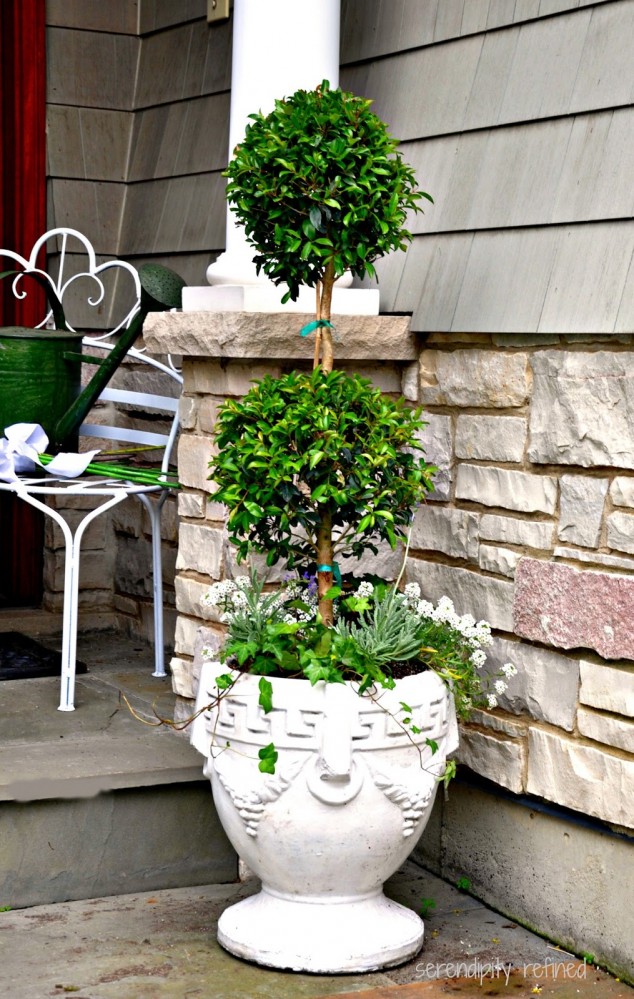 Framing your front door with planters is a welcoming gesture that will win the attention and admiration from visitors and neighbors. Choose some beautiful planters or DIY some from some old things you have at home and show you creative side among the other  and fill them with a long lasting bay or seasonal mixture of luscious greenery and flowers.