Pergolas are very practical and useful during the summer when provide shade and can be used as outdoor recreation area where you can relax and enjoy alone or together in company with your friends and family. Pergola designs vary and they each serve their users in different ways. There are several pergola plans, there are those all covered and the ones with an open top. They all feature open rafters, a simple, rugged construction and several support posts. They can be freestanding or attached to a structure. There are many other details and some little things that can help you create a very special and unique outdoor area. These are 13 fantastic pergola ideas to get inspiration from.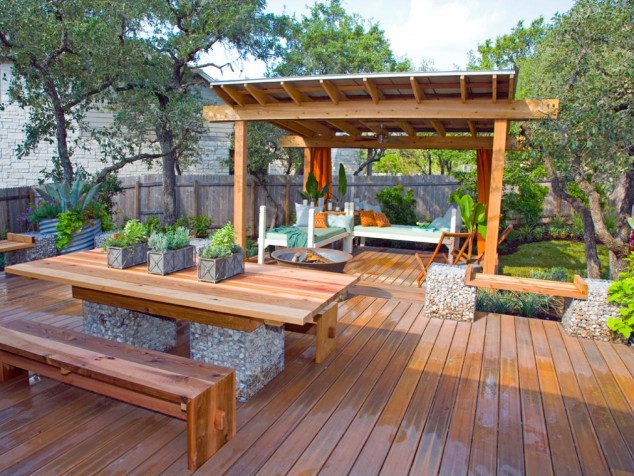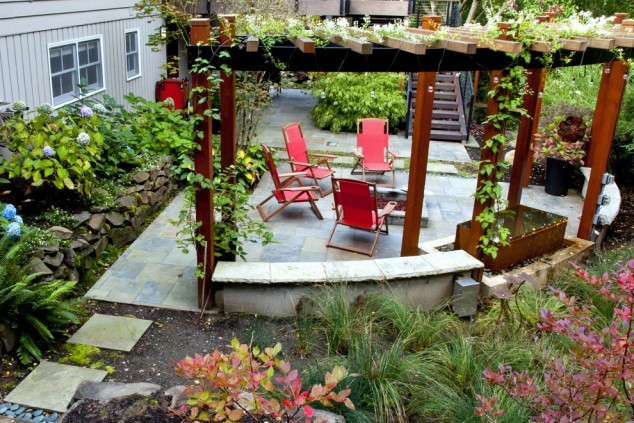 A pergola can be an extension of a home such as a terrace and you'll still have a perfect outdoor area closely to your house. The pergola can also be a freestanding structure placed in the garden and it is a sitting area situated outdoors protected from direct sunlight by climbing plants and the structures on which they grow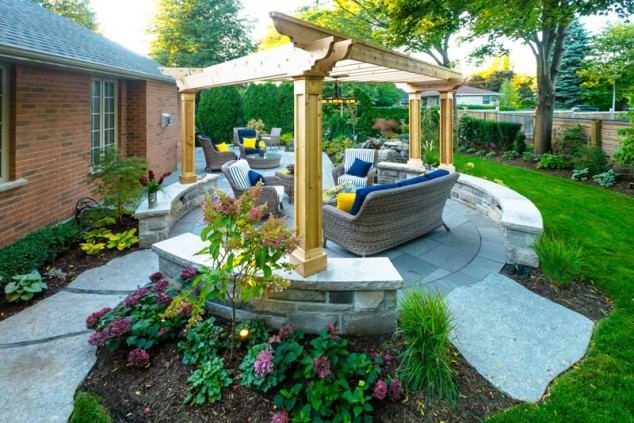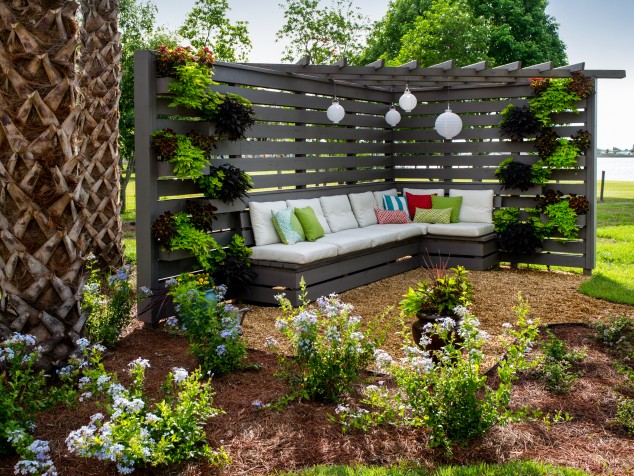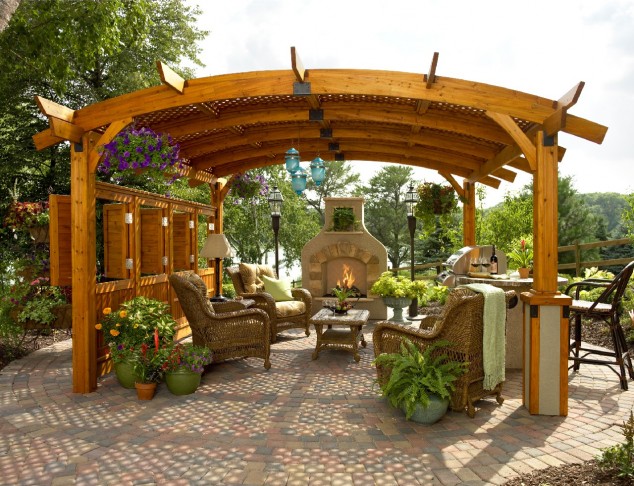 To create a dramatic pergola design that creates a warm, contemporary look for the patio it is enough to use wood to build its construction, but sometimes the details can be very important. For example the flowers that can be used as decoration all around the pergola and the green plants that can even more improve the atmosphere and the feeling. The pergola is most often make out of wood because it is very affordable and very popular material but you can also use some other materials if you want.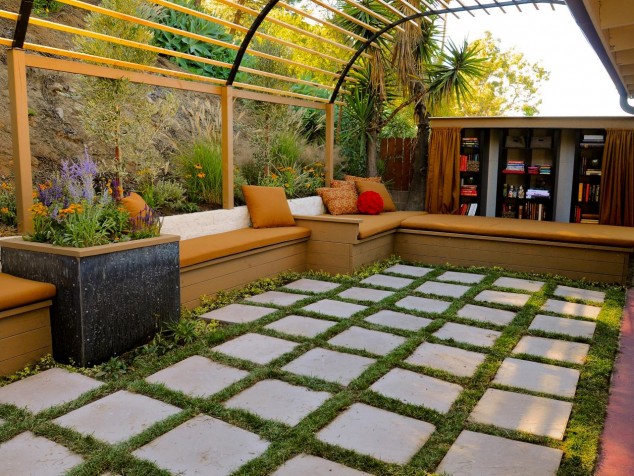 Another thing that is very important is to choose the most comfortable seating area because the comfort is in the first place. You can use sofa, fauteuils or the most simple chairs, but make sure to add some additional cushions to feel cozier and comfortable.