It's time to reuse the old ladder. Take the old rustic ladder and transform it into great decorative element for outdoor place room. This is the thing that will alive the garden. And now, scroll down to see 13 clever ways how reuse the old ladder for garden decoration!
1. Add flower pots on reused old ladder;
Nice, white ladder that will perfectly suits in outdoor place. Take a look.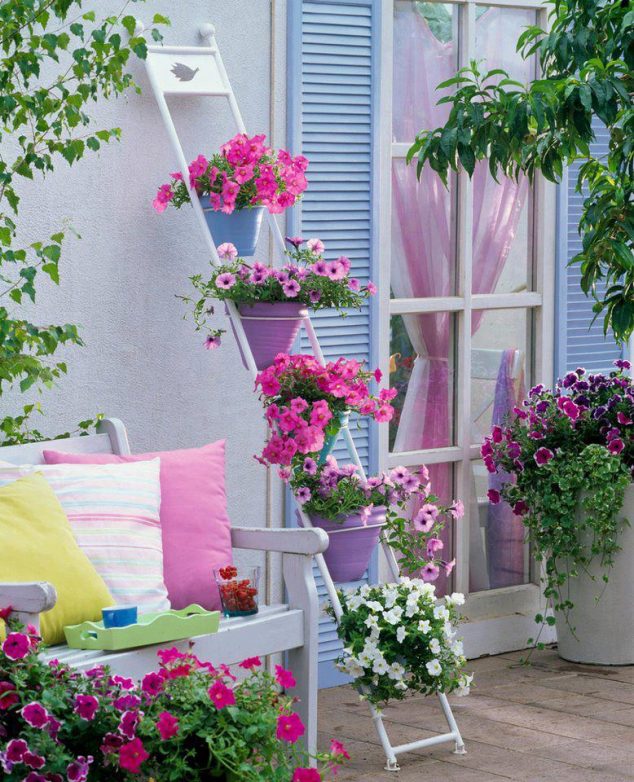 2. Rustic vintage ladder;
Rustic but extra decor for outdoor place. Find motivation.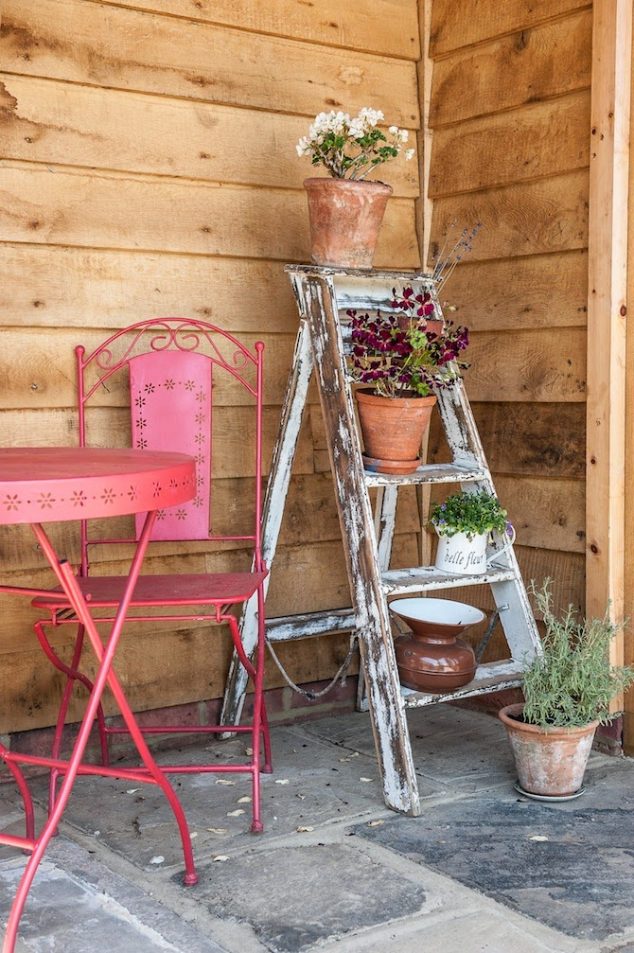 3. Ladder decorating ideas for kids;
what a cute ladder storage idea for your children.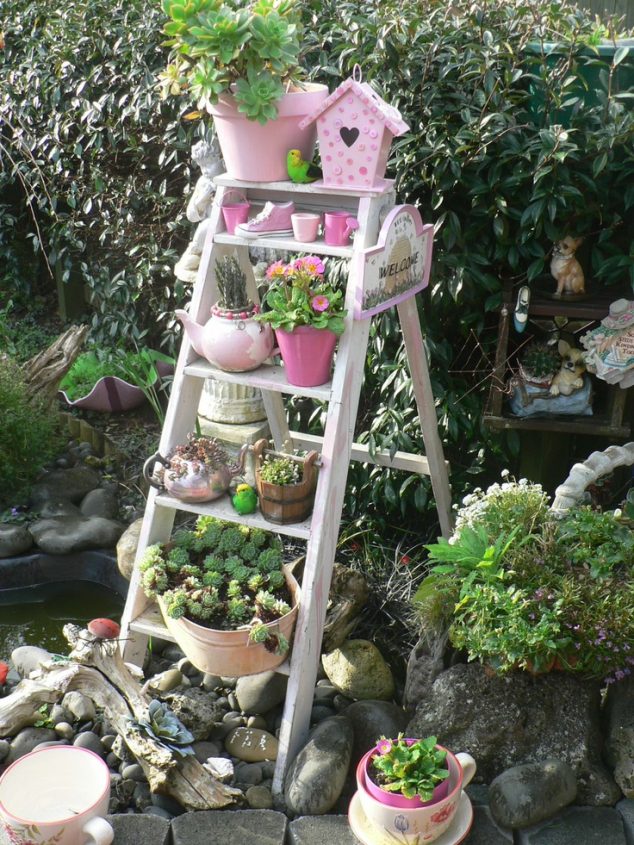 4. Vegetable ladder, DIY;
Market ladder. Take a look and find idea for making some market for vegetables in the outdoor place.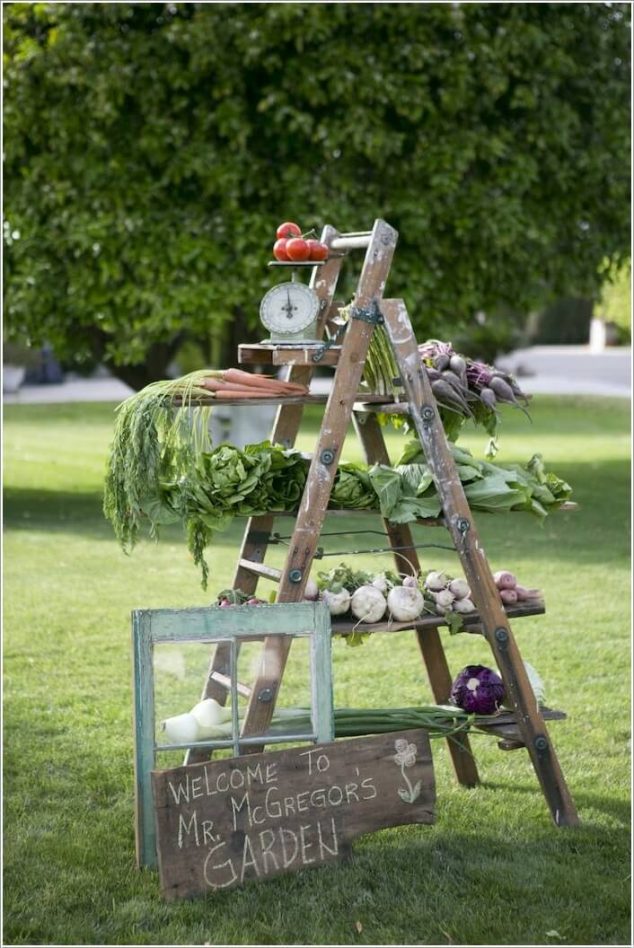 5. DIY planters on the ladder;
Plants and flowers are what you need for natural garden. Decorate it.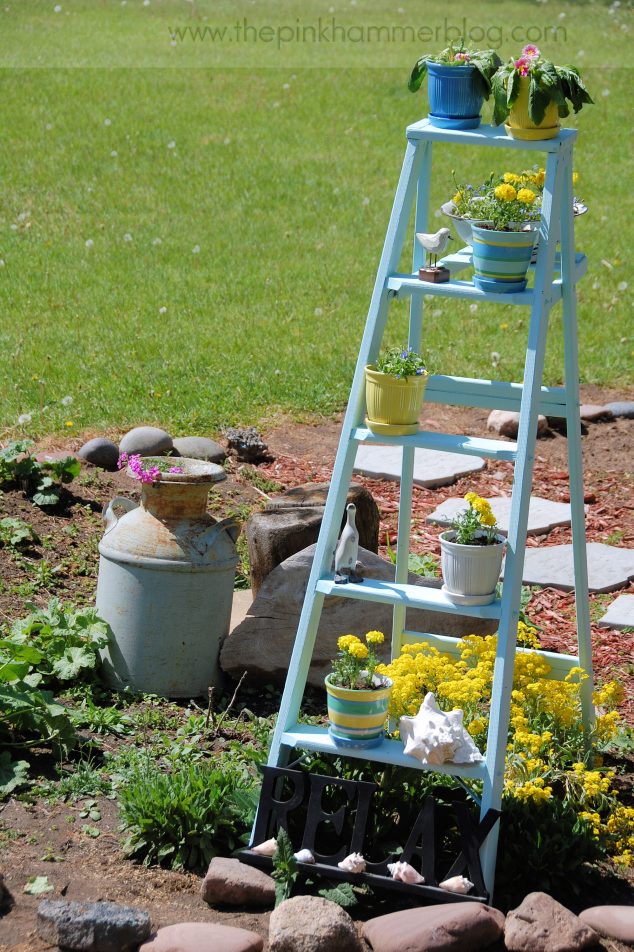 6. Add bottles on the old reused ladder;
Nice, decorated bottles and signs on a ladder. Take a short glimpse.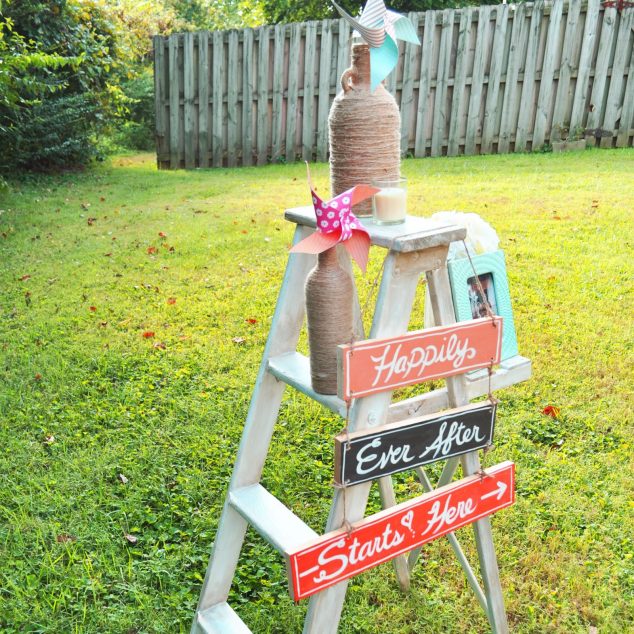 7. DIY ladder cart;
Lovely colorful ladder cart for your outdoor fun decor. Find inspiration.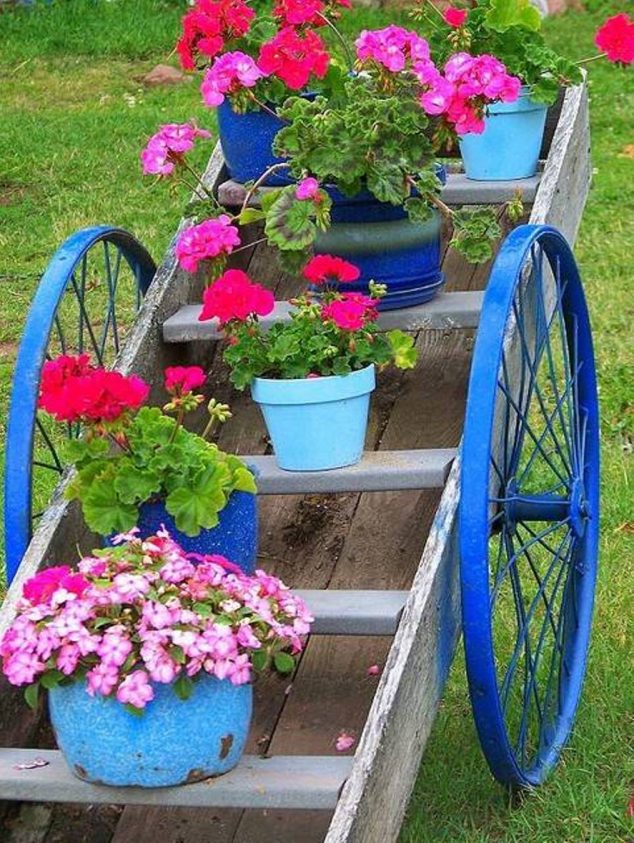 8. Romantic ladder decorating ideas;
Romantic ladder that will bring fame in your garden or backyard. Why not?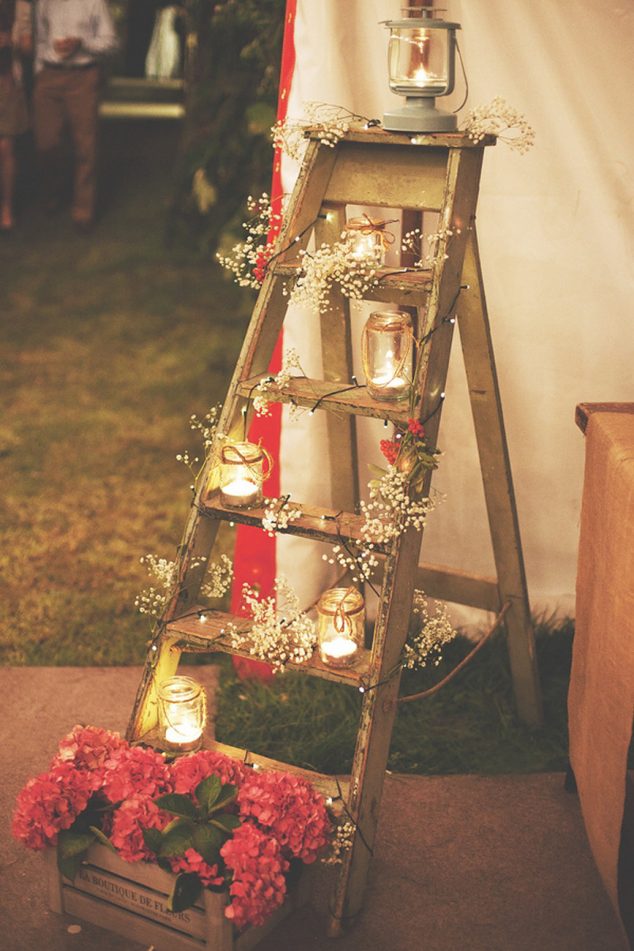 9. Reception ladder idea;
Find the right place and put this extra reception ladder idea. Create a restaurant in your own garden.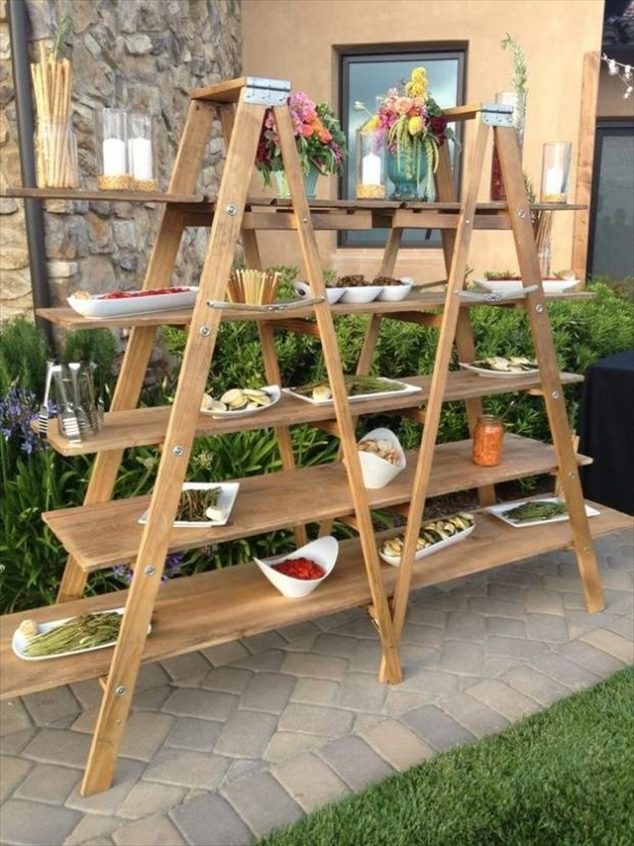 10. Ladder for planters and flowers;
Add flowers, add plants and refresh your garden.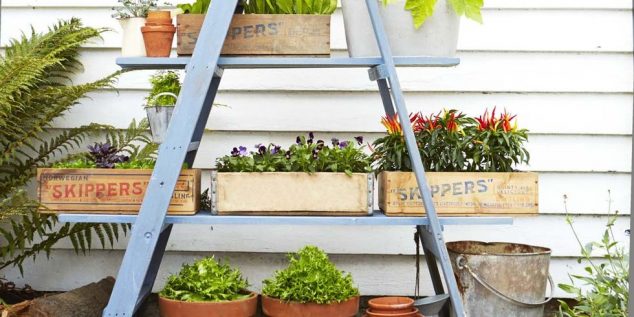 11. Reused rustic ladder for vertical herb garden;
Keep in form the old herbs. Store it on a ladder shelves.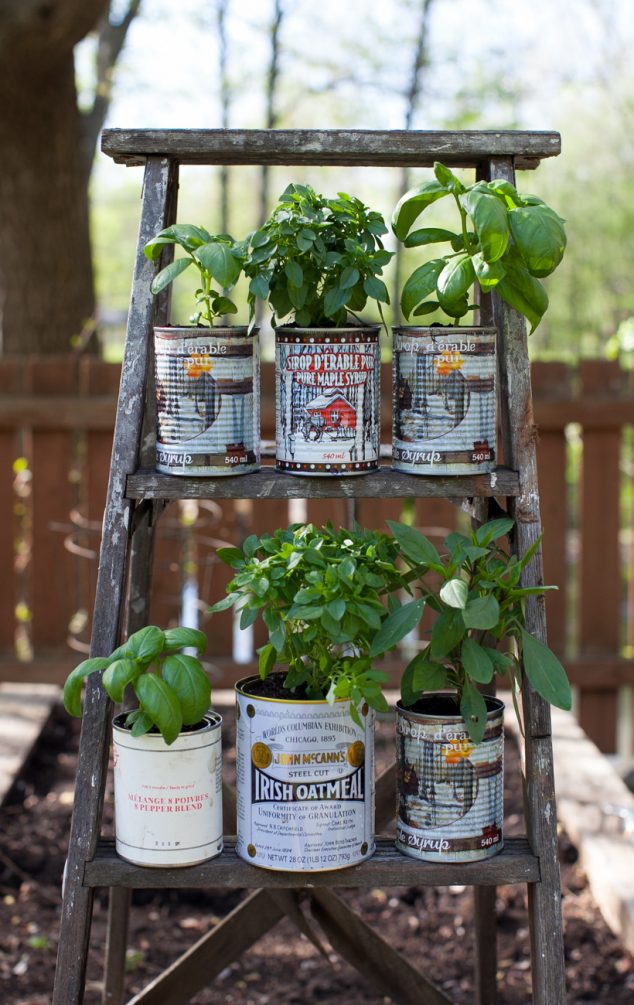 12. DIY ladder planter;
Interesting vertical garden, made by wooden ladder. Take a glance.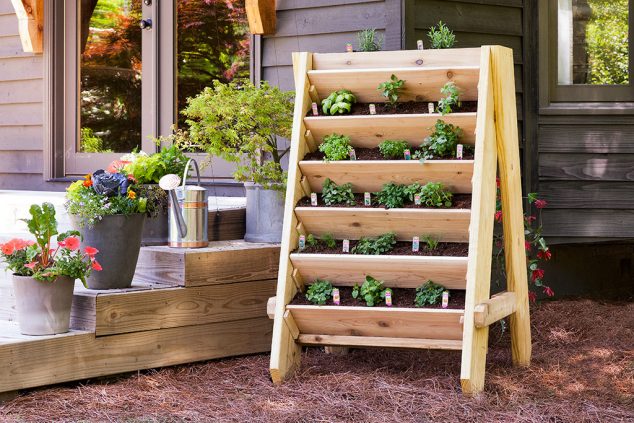 13. DIY ladder drawers;
Reuse the two tings. The drawers and the ladder for making such a great ladder planter for flowers.