Plants bring life to your home and freshen up every room, or even the outdoor space. There are many great examples how to display flowers and plants in home both as indoor art and as part of the garden. Hanging planters are a very appealing idea, especially if you have little to no surface space in your house or apartment, and hanging planters don't require a landing space and they double as room wall art. I hope you'll find something that inspires you to cultivate a little greenery in your home. If you need some ideas here you have 12 excellent DIY hanging planter ideas for indoors and outdoors to freshen up and beautify your home and your life.
Make a nice framed pot planter hanger. Just hang the planters with a chain and let them flow in the air.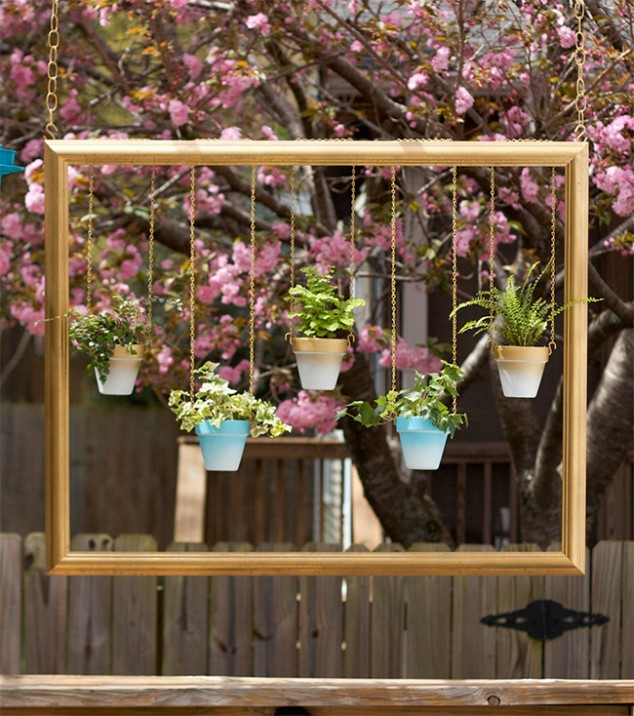 Make a minimalist square hanging planter holder using a piece of wood and plastic rope.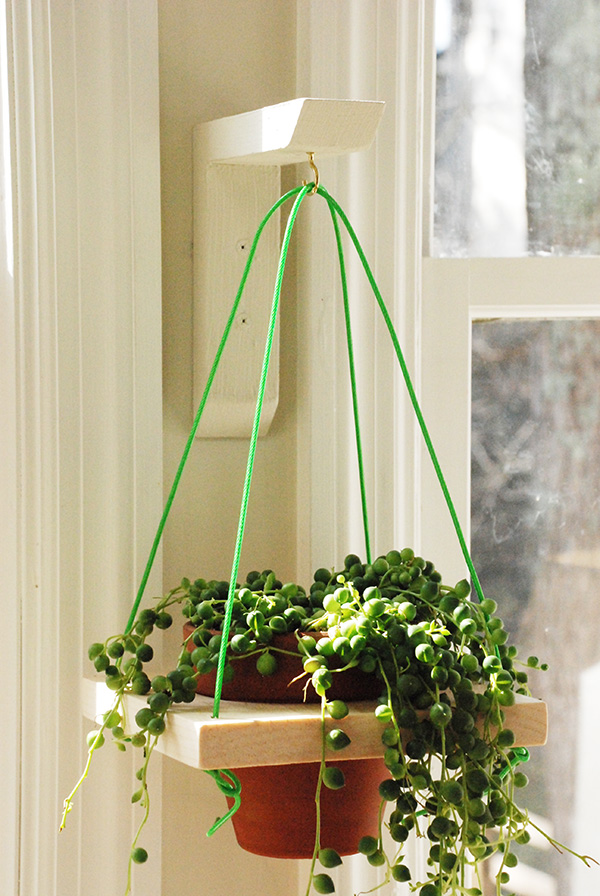 Use some baskets as planters and hang them vertically if you want to save space and have more creative and efficient hanging planter idea.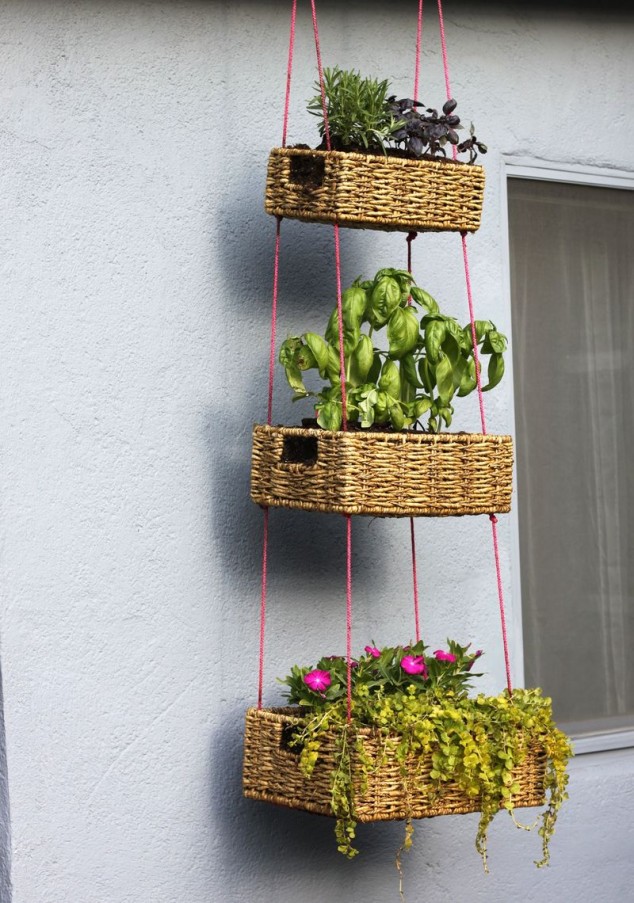 Using nylon rope you can make a nice stand as holder for the flower pot. Hang the plants in the house as decoration.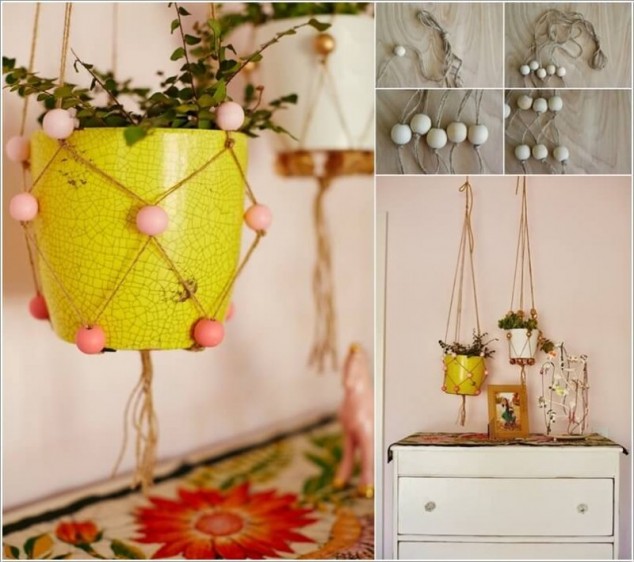 Full tutorial on blog.landofnod.com
With the help of embroidery hoop you can make your low cost planter and use it anywhere you like. Get a small bowl, with help of adhesive fix it on the hoop and you are done.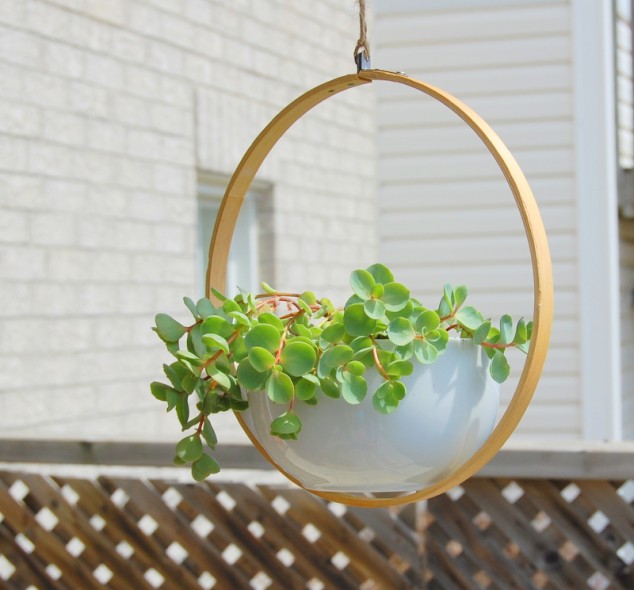 A wood slice, a pot and rope is all you need. Cut the wood slice from the center to fix the pot, add plants to it and fix the rope on a wall in the garden.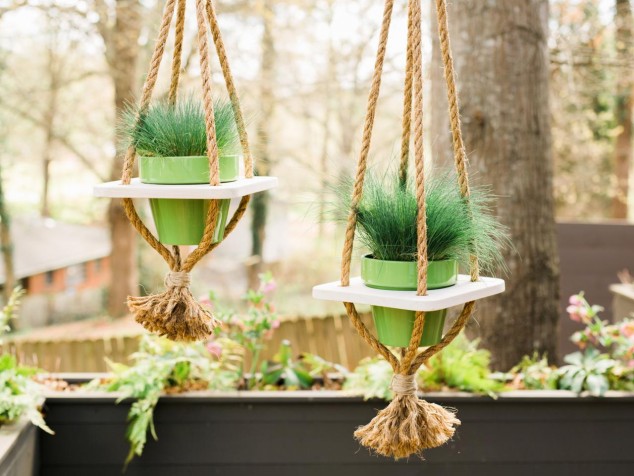 Use the old chandelier as a flower pot and hang it in the patio. This way you'll have an interesting and beautiful floral decoration for outdoors.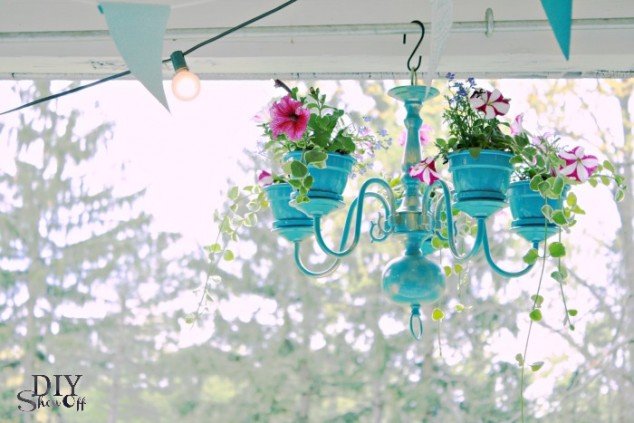 The old purse can also serve as planter. Fill it with soil and plant some plants inside. Hang the purse in the house and add a little greenery on the walls in the house.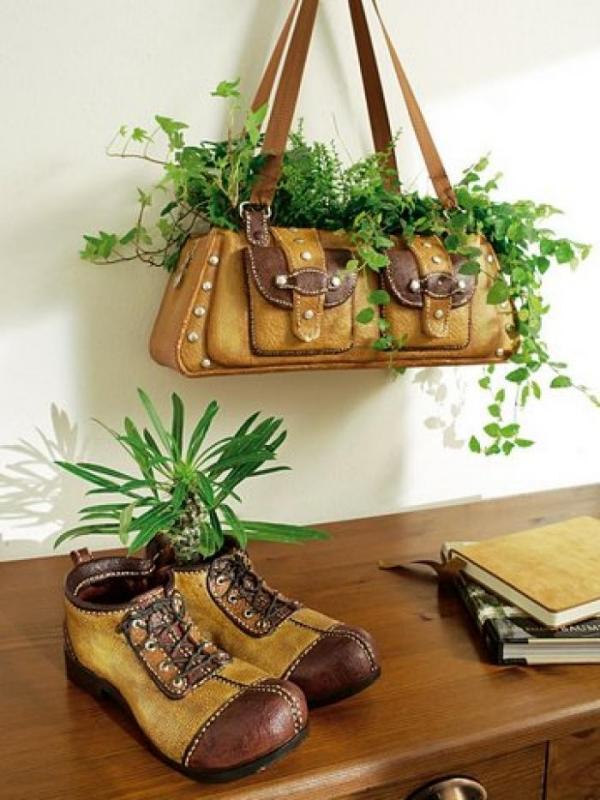 Use a wood slice and a rope to create a simple, but beautiful hanging planter design perfect for indoors or outdoors.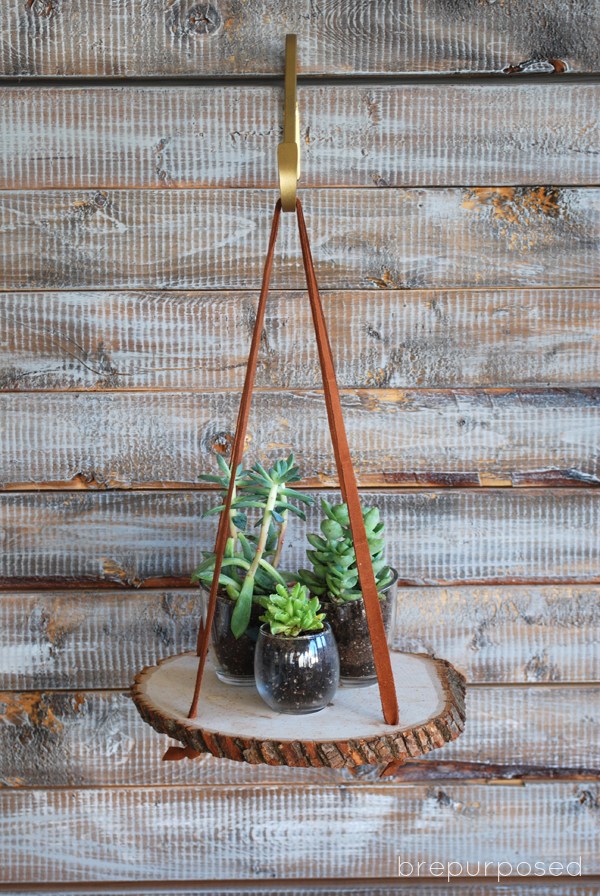 Recycle the old steel sphere chandeliers as planter holders and create a unique hanging planter corner in the garden.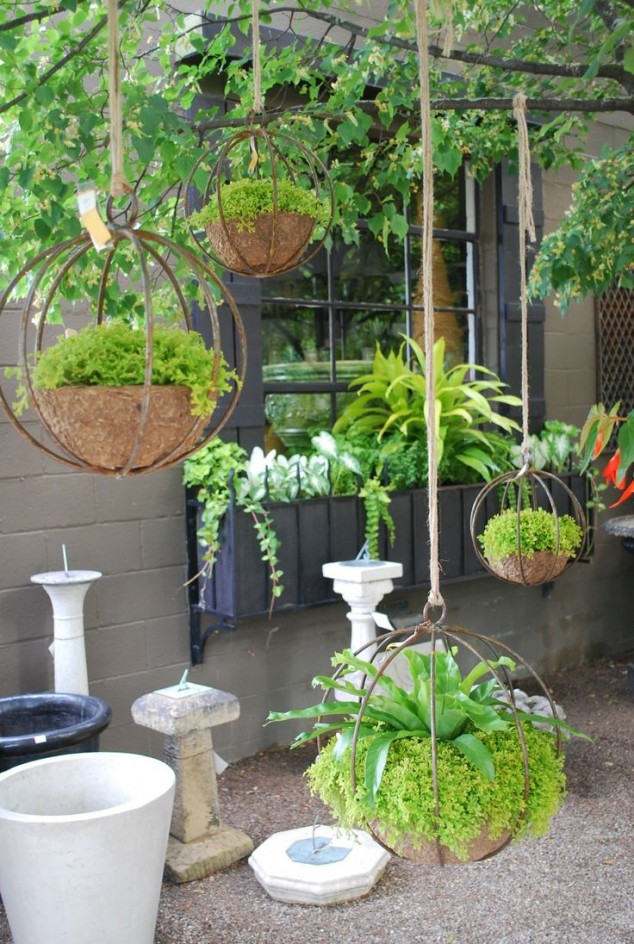 Old colanders are actually kind of perfect planters since they let your plants breathe and drain. Just use rope to hang them and they will become the new focal point in your garden.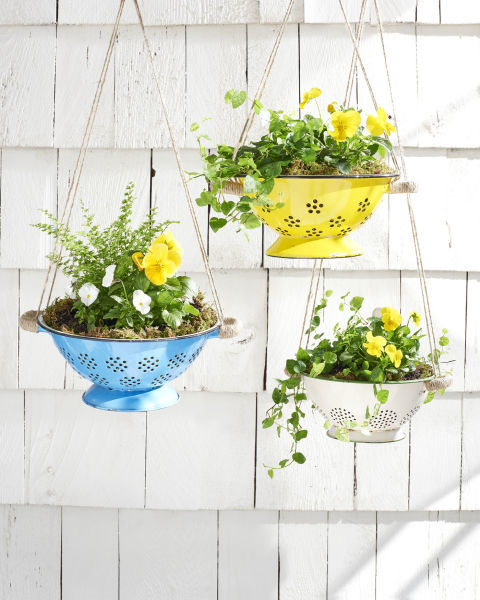 Use the old window frame to hang a planter on it and create a whole decorative detail for the garden.