The numbers that get floated about every wedding season regarding the amount of money people in the United States are currently spending on weddings seem to grow astronomically with every passing year, and while it's true that Americans on average spend more than $30,000 to mark their nuptials, there are plenty of people out there getting married for considerably less.
If you're short on cash but can't stand the thought of not getting the wedding of your dreams, don't sweat it. There are plenty of ways to save money, stick to a budget, and avoid lamenting the result. From trimming the guest list to getting married out of season, here are six tips for throwing the wedding of your dreams on the cheap.
1. Pick an Off-Day, Out of Season
One of the quickest ways to keep your standards high and pay a lower price for them is to contact LA banquet halls for rent and other venues around you and ask about their off-day, out of season prices. Saturdays in late spring through early fall are the days everyone wants to get married, which means those days will command the highest prices.
Choose a Saturday during a winter month, or select a Friday or Sunday during peak season, and you'll be pleasantly surprised that you can get the venue of your dreams at prices that are much more in keeping with your smaller budget.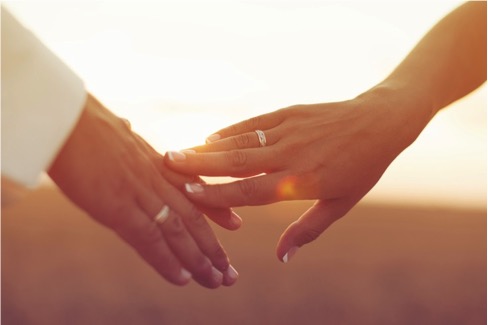 2. Shorten the Guest List
Deciding who gets an invitation and who does not is never easy, but if you'd like to give your guests and yourself a grand wedding experience, include fewer of them. While it may be difficult to pare your initial list down to 60 when you started with 100, consider the fact that the average wedding's expenses run over $200 per guest. Like it or not, a shortened guest list is essential to sticking to a smaller budget, especially if you still want to include some wedding bells and whistles.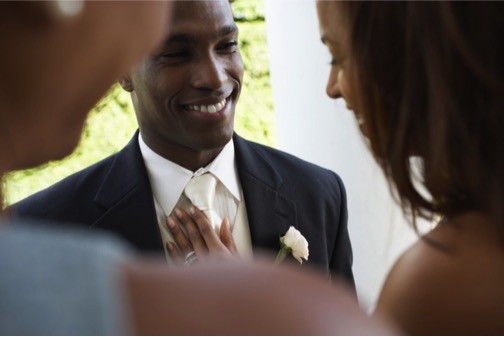 3. DIY — But Start Early!
There are many aspects of a wedding and reception you can do yourself, but in order to ensure they turn out well, and, that you get them finished, you'll need to start well in advance of your big day. From making centerpieces to designing and crafting your own veil, there are scores of ways to save money. You'll just need to make sure you're organized and diligent.
Not sleeping the night before your wedding in order to finish any projects will cut down on your ability to enjoy the fun of your wedding significantly.
4. Enlist Help
From getting friends to pick up the flowers you're using to make your own bouquet to asking a family member to officiate, you probably have a myriad of resources at your disposal if you would just make use of them. In every way that it's feasible, ask for help from those who love you. They'll enjoy the opportunity to make their mark on your festivities, and their doing so will save you plenty of cash.
5. Make it Personal
You don't need to aim for the weddings showcased in the wedding magazines and television shows to have a stunning and memorable wedding. While these have their charm and elegance, their price tags are probably way beyond yours.
Instead, have the details of your wedding come from a more personal place, and you'll find your wedding can take on an added and welcome dimension of sentiment. For flowers, ask your mother-in-law-to-be to plant wildflowers in her yard that can then be cut and used for decoration during the ceremony and reception. See if your cousin the cellist will play during the ceremony. Write your own vows. These personal touches will help make your wedding a unique experience for you and everyone who attends.
6. Don't Skimp on the Important Stuff
While it's important to skim the fat from every part of your wedding budget, skimming too much in some places may ruin your experience. For instance, don't rely on an amateur photographer to document the event. While a professional costs more, she will guarantee the documented memories are sublime.
Beyond that, each couple needs to decide for themselves what items are too important to pay less for. For some it will be the food at the reception, while for others it will be the dress. Cut corners everywhere you can, so when you reach those details that simply cannot be done on the cheap, you'll have enough money in the kitty to buy them.
Planning the wedding of your dreams when you're on a tight budget isn't going to be easy, but so long as you follow these six tips, you'll at least be on the right path to pulling it off.
<!–NoAds–>