Jumpsuits are always playful, stylish, and classy. But they are also very comfortable to wear. Velvet is a great choice in the transitional season when the temperature begins to come down. And of course, the fabric is an automatic select when it is cold. Wear an all velvet dress, head to toe, and you will feel draped in complete luxury. It's almost like being wrapped in a plush hotel wardrobe or lying down on fluffed pillows. Can anything be more comfortable?
Velvet jumpsuits are not just comfortable to wear, they are also extremely fashionable. Wear it to make a style statement.
Make the fabric your canvas, and add layers and accessories over it to get the style of the season. But remember to match your personality as well. The velvet fabric is trending now, so make sure to add some of these one-piece outfits to your wardrobe. There are so many ways of wearing a jumpsuit made with fine velvet fabric. Wear it on formal occasions, casually, an even to your weekend party. Velvet is truly versatile in every way.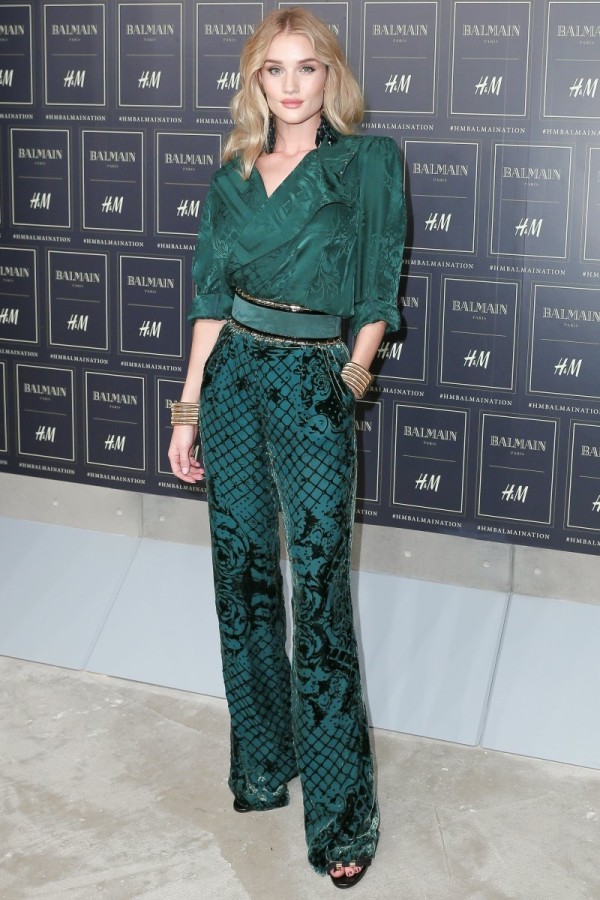 Here are some good ways of styling a velvet jumpsuit.
Wear it as it is. Many styles to pick from, patterns and fun prints. So you will always have a lot of good options.

Velvet is a glamorous fabric to wear. Make it even more glam by wearing it with your pearl belt. Contrasting the color will be a good idea. But sometimes, even a belt of the same color will look as good. You can go for the wide-leg style. This long and flowing style will surely be attractive.

By all means add a belt to a well-defined and figure-flattering waist to further accentuate how you look. A skinny statement belt will also look good.

You will look good wearing a jacket, sweater or cardigan over the jumpsuit. This will give you the protection you need on a cold day. Complete your look by wearing with boots or booties.

Now add color to your outfit by picking the correct accessories, including the bag, jewelry, and shoes. Look even better by adding some color to your outfit. You can easily make a style statement by wearing a hat. This works all the time.

Consider adding dimension to the jumpsuit by pairing it with a statement piece, such as your fitted blazer, a scarf, and heels. This will be an easy way of dressing up when you need to.

You can also wear a fashionable off-the-shoulder top below the jumpsuit, and your turtleneck tee as well if the temperature outside is moderate.
Finally, here's a practical tip you will find very useful. Always wear a jumpsuit that can be removed easily. It's never a good idea to spend a lot of time at the restroom removing the dress and wearing it back again. Remember, the material and design is both important. Velvet is smooth and is always a good fabric.