People are drawn toward a city for different reasons.
Someone might be attracted to San Diego by the surf scene; still, the draw of Miami may be its Latin culture and warm weather, while you can find the skiers and snowboarders shredding in Denver and Boulder, Colorado.
Those whose passion follows construction may find themselves selecting a place to live with the best opportunities in architecture. With that in mind, let's take a look at four of the best cities in the United States you should consider moving to if you enjoy architecture:
New York City. The Big Apple will top most lists that rank cities whether they're related to food, culture or nightlife. Architecture is no exception. There's the newly rebuilt 1st World Trade Center, the Empire State Building and St. Patrick's Cathedral. The list goes on and on. Personally, I've always been drawn to the Flatiron Building. Built in 1902, the uniquely shaped structure is certain to stun those who haven't laid eyes on it. Of course, the list of magnificent N.Y.C. building and cool locations doesn't stop there. If you have hours (or days) to kill, I'd highly recommend visiting this site.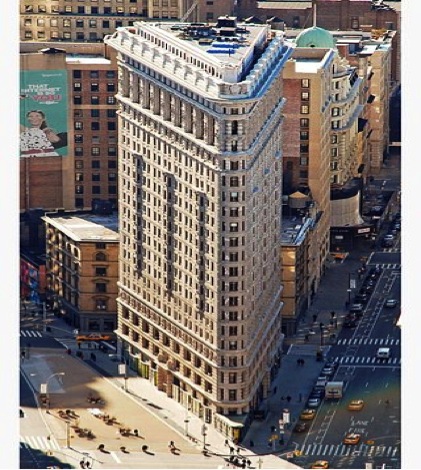 Flatiron Building, NYC
Santa Fe, N.M. Maybe it's a small city by some standards, but it's an enrapturing one nonetheless. It's also a small city in the literal sense, as buildings in the New Mexico capital city aren't taller than three stories. Additionally, all buildings and homes are rustic colors, so it has a very down to Earth feel to it.
Portland, Ore. A relatively small city (but bigger than Santa Fe), Portland is one of that just has a cool vibe. Measuring 200 by 200 blocks, the city is a must-visit for any fan of The Simpsons. Strolling through the city, you'll come across the following street names: [Ned] Flanders; Kearney [the bully]; [Reverend] Lovejoy; [Mayor] Quimby; [Milhouse] Van Houten; and [Montgomery] Burnside. If you don't have a fun time exploring PDX, you're doing it wrong. Plus, they have a building affectionately named The Big Pink.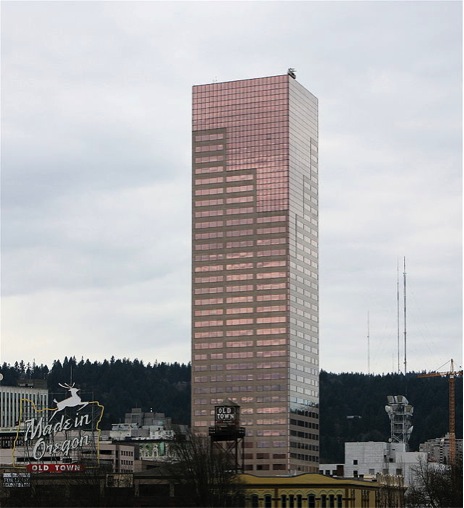 The Big Pink, Portland
San Francisco. Like New York City, San Fran pops up on all sorts of best-of lists. Music, culture, nightlife, food, drink, you name it. Architecture aficionados are undoubtedly drawn to this city's unique construction. Whether you're a fan of Full House and want to see the place the Tanner family purportedly lived at or are a fan of The Grateful Dead and are interested in checking out their digs in Haight Ashbury, this city's got it all. And that's not to mention the world famous Transamerica Pyramid or the Golden Gate Bridge.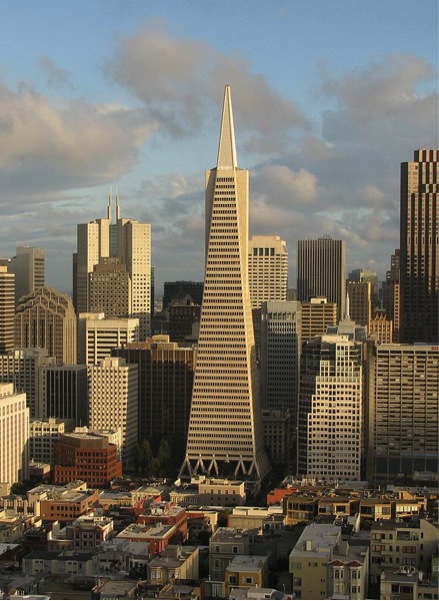 TransAmerica Pyramid, San Francisco
Any true fan of architecture knows that this list could go on ad infinitum, as many cities have something to offer from an architectural perspective.
In my own view, if someone were to land on one American city to live in solely for the architecture, it would have to be New York City. That's partially due to a robust modern history which dates back nearly 400 years when Peter Minuit bought Manhattan in 1626 for the equivalent of $680. It's too bad $680 will barely get you through one night there now!
What's your favorite building in America and why? Let us know in the comments below!