It's amazing how people can be so creative and figure out ways to make things they want and need by themselves. If you like and enjoy doing DYI projects, you will absolutely like this post. Try these awesome ideas and share them with your friends, they are incredibly easy and useful.
Glitter Disko Ball
Throw a party and surprise your guests with an amazing glitter disco ball – and don't tell anyone you made it yourself, let them wonder where you got something so awesome!

Upside Down Stool Wrapping Paper Station
If you often work with wrapping paper, or you like to always have at home a few different sorts (because everyone needs a wrapping paper, right?), then you probably know storing them can be a little messy or unpractical. This idea is the solution for your problem. You're welcome!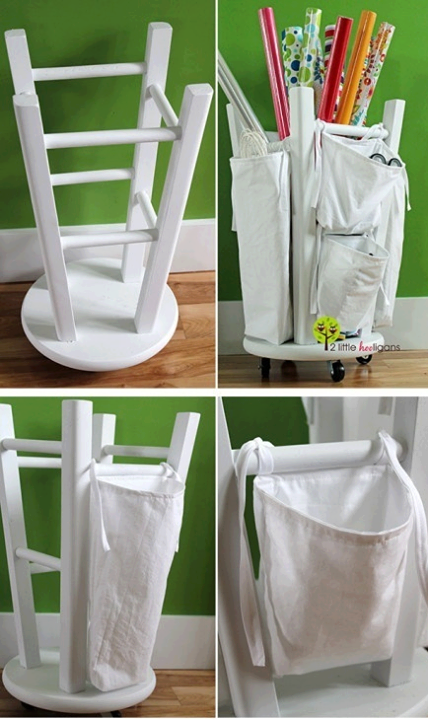 Flower Lights
Turn your old regular lights into new amazing flower lights in just a few easy steps. Create a beautiful atmosphere in your room with your new awesome lights.
Decorative Pots
Be imaginative and decorate your old pots in brilliant ways.Choose your favorite colors, pour them in a bucket of water, mix and place the pot inside, and it will give you an amazing random design.

Confetti Vase
This gorgeous confetti vase is extremely easily done. Blow up a balloon, put some glue on it and stick the confetti to it. When it's dry, pop the balloon and cut it out in your preferred shape. And voila, you have an awesome new vase!

Light Bulb Vase
A very simple and beautiful way to decorate your favorite corner!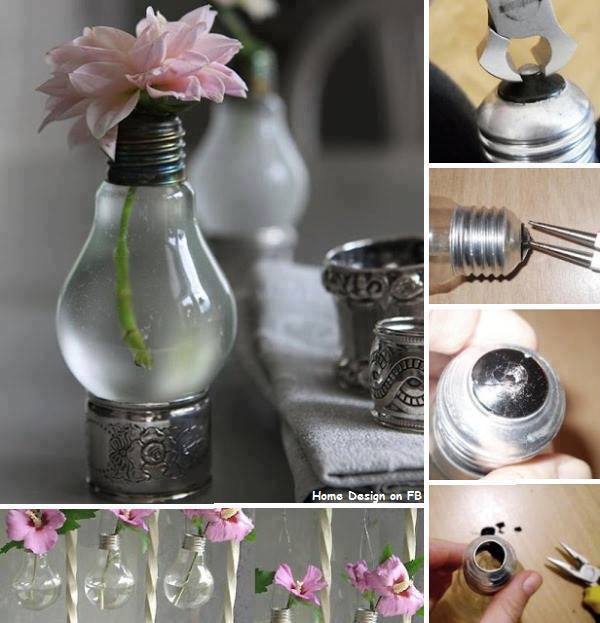 Creative Idea
Soda cans can be useful in a number of ways, so next time when you finish your drink, think twice before you toss the can in the garbage. For example, you can make this amazing butterflies and use them to decorate and adorn almost anything you want.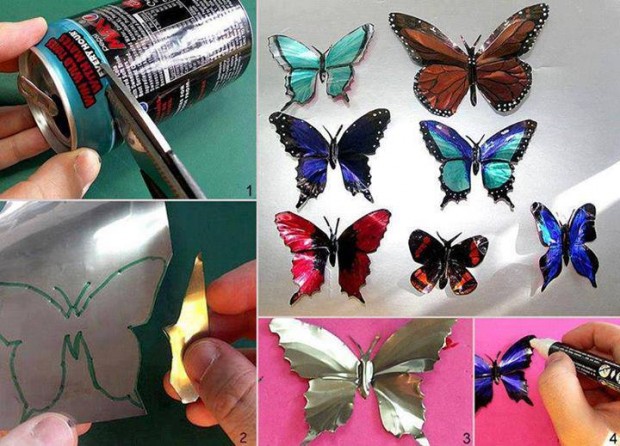 Plastic Bottle Planter
What a cute and brilliant way to store your plants! And all you need for this fun idea is a plastic bottle.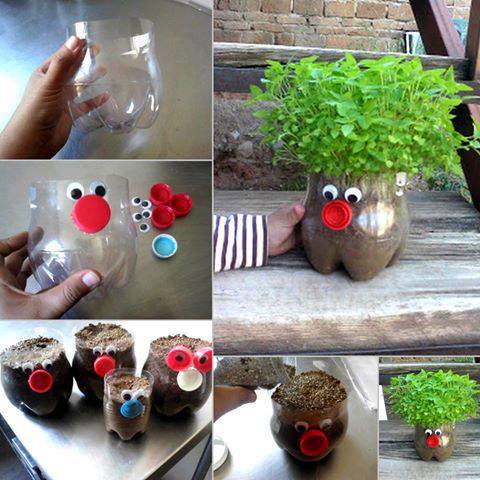 Hemp Pendant Lamps
These lamps look great, and who would have thought they were so easy to make? You definitely need at least one in your room.
Tin Can Idea
An amazing idea how to use tin cans and plant flowers in them – surround yourself with nature.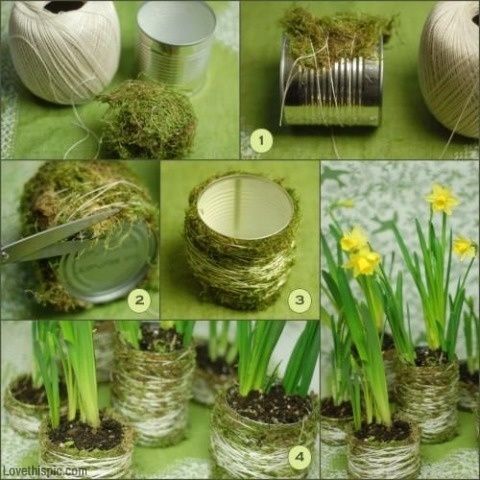 Spoon Mirror
All you need to get this gorgeous fabulous mirror is a pack of plastic spoons in your favorite color!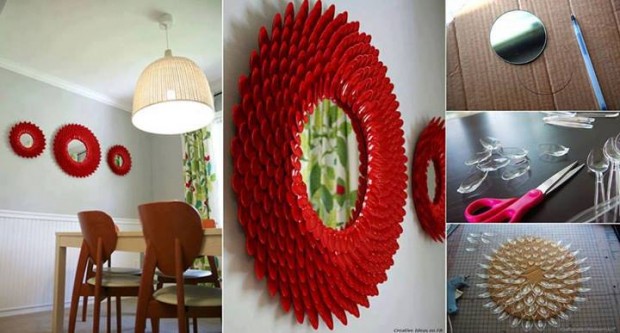 Burlap Flowers
These flowers look very cute and can be used to decorate a lot of things, so if you have a little bit of extra time, gather your tools and start working!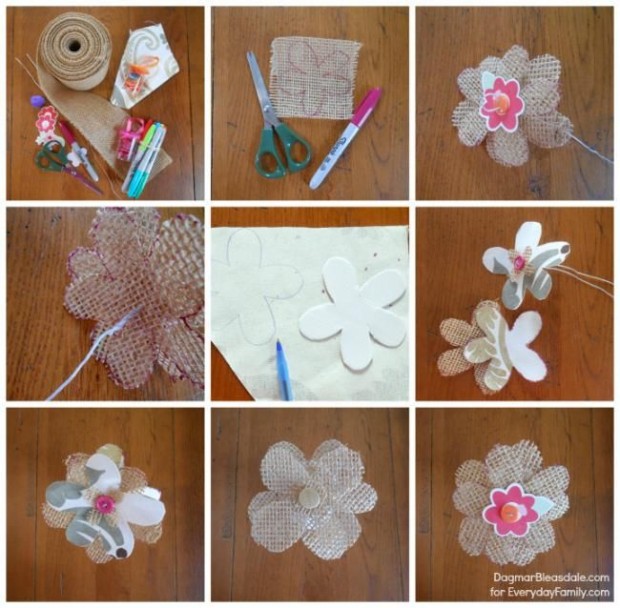 Neon Cross Pillow
I am sure you never imagined you can make yourself a pillow this cool with the help of a potato, did  you? But hey, everything's possible!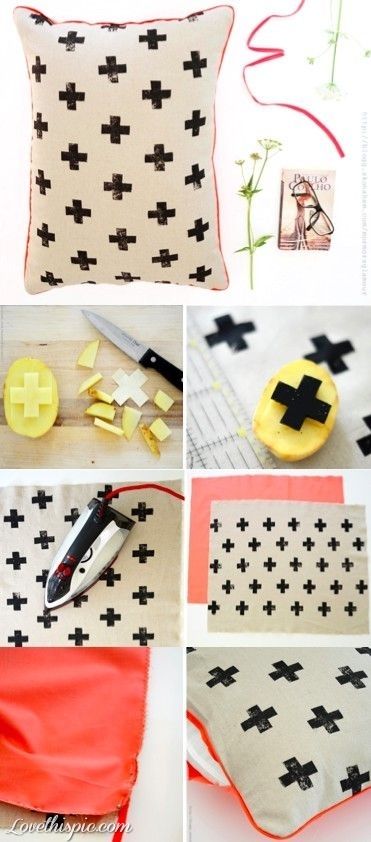 String Bracelet
Be stylish and unique with this excellent bracelet that is incredibly simple to make, and it looks amazing.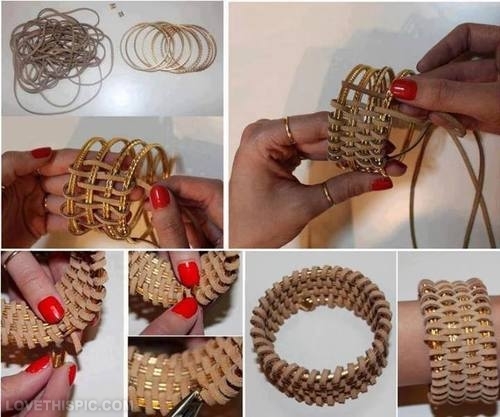 Chocolade Schaal
Decorate your table with this awesome schaal you can make with a balloon and molten black and white chocolate. Be careful not to eat it though!