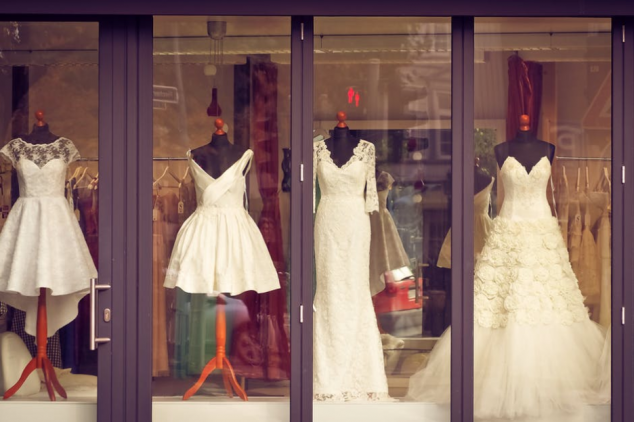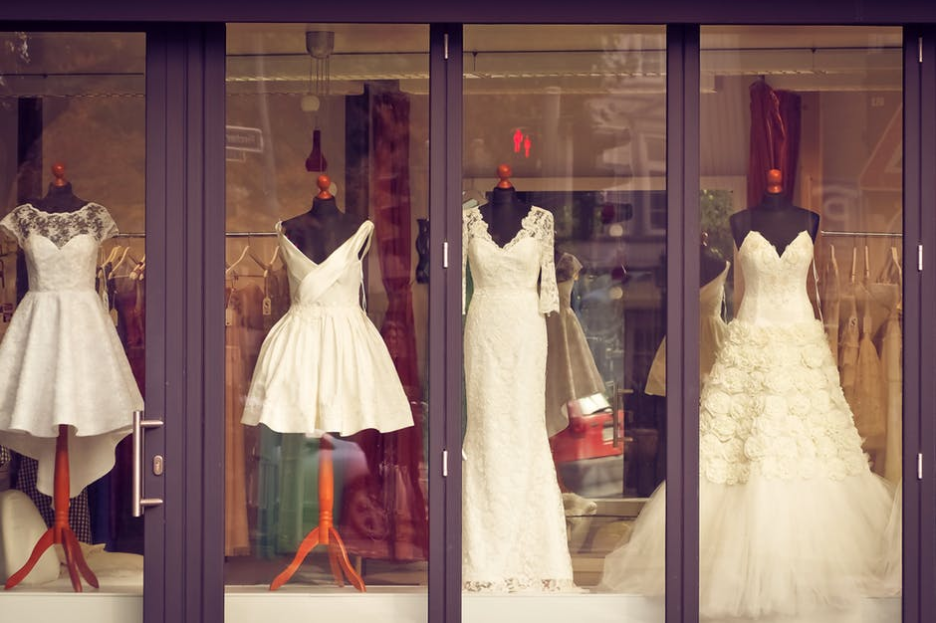 With wedding season just around the corner, many engaged couples are now searching for the means to make their special days memorable without breaking the bank or racking up the biggest debt imaginable. And wedding wardrobes are no exception.
Wedding wardrobes, especially wedding dress may cost hundreds up to thousands, which can eat up a big chunk of any wedding budget. Of course, you want to look amazing, but you also want to give your guests something to sit on, eat and drink ideally.
Whether you're simply not up on spending too much money on a single-use article of clothing or you have a tight wedding budget, it's now possible to save  on your wedding outfits. Thanks to the broad choices of gowns online and the nontraditional dress options and new retailer collections.
Here are some of the best options to scour for wedding wardrobes and save big.
Scout For Possible Bargain Online
Nothing replicates the romantic experience of going to a boutique and fitting on dresses or suits with your parents and even your future spouse along with a few glasses of wines. However,  after a few tiresome sessions, any bride or groom-to-be will tell you it gets old fast.
According to Heather Levine, The Knot's fashion editor, the majority of brides and grooms prefer to purchase their wardrobe in physical stores, but more people are now are resorting online, to consignment or overstock sellers as it's more convenient compared to going to stores.
Seek Out Sample Sales
Sample gowns are those that are tried and tested by grooms and brides in boutiques, which means they are gently worn. But since wedding pieces inventory needs to rotate each season, retailers and boutiques sell samples with big discounts to clear out old items and make way for the latest pieces.
Most boutiques stage sales blowouts, hence you need to keep an eye or inquire your favorite shop for a possible date of upcoming sales. You can even purchase a sample before a sale if you really like a particular wedding piece, you just need to ask the boutique owner for the specific price of the sample.
You just need to remember that when it comes to buying a sample gown or suit, you're not ordering something new. You're leaving the store with that particular item in your hands, and you'll be responsible for any alterations and cleaning since you purchase the item as is.
Go Treasure Hunting In Department Stores
Some off-the-rack retailers have become the go-to sources for brides and grooms on a budget which offers a wide selection of attractive designs for affordable prices. But nowadays, many department stores venture into bridal business.
There are department stores that offer a gamut of affordable wedding outfits. You can either make an appointment with a stylist at select locations or order online.
Be Nontraditional
If you prefer an unconventional wardrobe marketed for another purpose, you'll be a unique groom or bride and will only spend less for it.
For instance, you can go for a cocktail-length gown. It only uses less fabric; hence you don't need to pay much. You get to save more money and show off a lovely pair of shoes. Another excellent option is to select a vintage dress or suits on thrift shops. You might find a gem that you can update for a modern look. The possibilities are endless.
Consider Second Hand Pieces
You may resist at classified websites and consignment shops despite the tempting prospect of buying a designer piece at a discounted price. Purchasing a secondhand item means you get it flawless for half of the original purchase price.
You can scout for a wedding dress or suit in secondhand stores or consignment shops and even on local online classifieds ads. But you can find the largest inventory online. If you're uncertain where to start shopping online, you can go to a brick-and-mortar boutique to try on a few styles and find out what suits you.
Really On a Tight Budget? Rent Out!
If you're not one who wants to blow up a budget to something that you'll only wear once, consider a rental service for wedding wardrobes. If there's a  local service in your area, head there to check the inventory. You can also check online for services that ships clothing items for the wedding. And the best part of it  is you don't have to worry about storing or cleaning an expensive dress.
Make It Customized
A custom-made suit or dress might not be as expensive as it sounds. Since a local seamstress doesn't have the markup between the retailer and manufacturer, you only need to pay for the seamstress' time and expertise, fabric, and embellishments.
You can also check for the listings and see if there's a dressmaker in your local area who can take the challenge of a creating a wedding gown. You can also find luck on online retail sites.
Takeaway
Weddings can cause a severe financial strain on new couples. But still, you want to want to feel gorgeous, handsome, classic and special on your wedding day. Hence a suit or a dress that makes you feel like a perfect groom or bride is a must-have. Fortunately, a bridal boutique is no longer the sole  option when it comes to dressing up for your wedding day. You can check out some options from reputable sites such as French Connection and define yourself as a groom or bride and nail the look you want without minting a hole in your pocket.