Custom jewellery is the next level of collecting jewellery. It's custom made to your satisfaction and you flaunt what's in your heart. For instance, personalized name rings personalized name bracelets and personalized pendants are a trend in urban cities. It's a definition of modern, independent and worthy personals in the society. Personalized jewellery is kind of like a tattoo you know but only better!  
Engraved jewellery adds so much more personality to your presence in your social circles. It's phenomenal how our loyal list of clients swear by our personalized jewellery collection. 
They are a must have. It's like once you have one piece, you want more of it in your collection. Custom jewellery is an outcome of many hopes and dreams that is inspired from admirers gifting their special ones. Or you know what? Be a trendsetter. Be like that viral video woman on FB where she decides to marry herself; in this case, gift personalized jewellery to yourself. 
Check out some of our neatest collection of personalized jewellery and let us know what you think about it. 
Personalized name pendants:
This one here is for that someone special, maybe it's for you. Either get gifted or gift it to yourself. It's a token of love and appreciation. It translates love and devotion. It is much more than it seems. It's, like we say, a treasure to own this piece.
Personalized bracelets: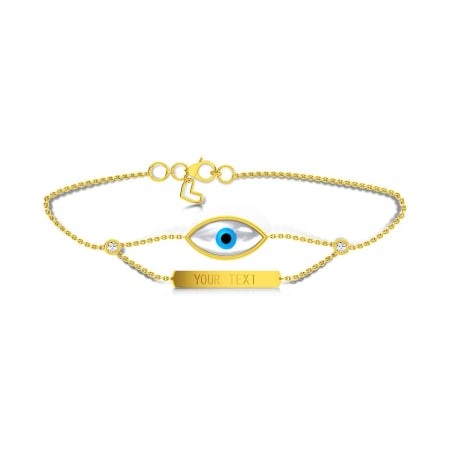 This customizable evil eye bracelet marks the mind of a self-aware individual. This personalized bracelet not only wards off bad energy from you but also protects you in the most angelic way possible. It looks gracious and regal and really brings out your inner strength.
Personalized name ring: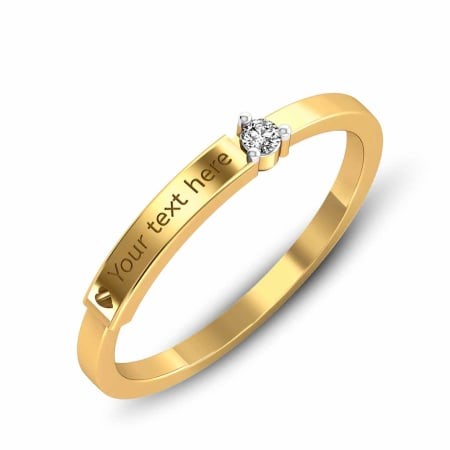 This one's my favourite. It's an epitome of engraved jewellery. Simple, elegant and exudes oomph. Very pretty once you wear it. We, at Rockrush will engrave the text you wish in the valid space on the ring and voila! You've got yourself a keeper.
Rockrush values you as its esteemed client and respects your dreams and desires. Feel free to pick any from our personalized collection and we will custom your name and messages on your selected piece.