Miami is a popular destination for tourists worldwide, and with good reason – the city has something to offer everyone. From its world-famous beaches and stunning architecture to its vibrant nightlife and diverse culture, anyone can enjoy a vacation in Miami. So, if you're planning on visiting Miami this year, here are a few tips to help you make the most of your trip!
1. Take The Bus
When traveling to Miami this 2022, consider taking the bus instead of flying or driving if you live in nearby states. There are several reasons why this is a good idea. First of all, it's more environmentally friendly. It reduces the number of people driving vehicles, decreasing air pollution and carbon footprint. Second, it's usually cheaper than other modes of transportation.
You can often find discounts on bus tickets, especially if you book in advance. And finally, it's a great way to see the city. You'll be able to sit back and relax as you take in the sights and sounds of Miami. You can easily find buses from Tampa to Miami if you're within or near the Tampa area. So why not give the bus a try next time you travel to Miami? You might be surprised at how much you can enjoy it.
2. Stay In South Beach
When planning your trip to Miami, you'll want to consider spending at least part of your time in South Beach. This renowned beach area is home to some of the best restaurants, shops, and nightlife in the city, and it's the perfect place to soak up the sun and enjoy the warm Miami weather.
South Beach is also an excellent location for swimming, boating, and windsurfing. Plus, there are plenty of opportunities to explore the area's natural beauty. With so much to offer, it's no wonder that South Beach is one of the most popular destinations in Miami.
3. Check The Weather Before You Go
Researching the weather might not be the first thing that comes to mind when packing for a trip, but it should be on your to-do list if you're traveling to Miami. The city has a tropical climate, which means the weather can be unpredictable. One day you could be basking in the sun on the beach, and the next, you could be huddled indoors trying to avoid a downpour.
The humidity can also be high, so it's essential to pack comfortable and breathable clothes. If you're hoping to spend most of your time outdoors, aim to travel during the dry season. By staying up-to-date on the forecast, you can make sure you're prepared for whatever mother nature throws your way.
4. Stay Hydrated And Bring Sunscreen
With its warm weather and beautiful beaches, Miami is a popular destination among travelers worldwide. If you're planning a trip to Miami this year, you should know a few things to stay safe and healthy in the sun. First of all, it's essential to keep hydrated by drinking plenty of water, especially if you'll be spending time outdoors.
Secondly, wear sunscreen with at least SPF 50 to protect your skin from harmful UV rays. And finally, don't forget to pack a hat or sunglasses to help shield your eyes from the bright sun. The heat can be intense, and you don't want to risk getting a sunburn. With a bit of preparation, you can have a fantastic trip to Miami.
5. Eat At Local Restaurants
Restaurants can offer a glimpse into the heart of a culture, and they can be some of the most memorable experiences on any trip. With that in mind, here are three reasons why you should eat at local restaurants when visiting Miami in 2022. First, you'll get to sample the city's unique cuisine. From Cuban sandwiches to spicy seafood dishes, Miami has a lot to offer in terms of flavor.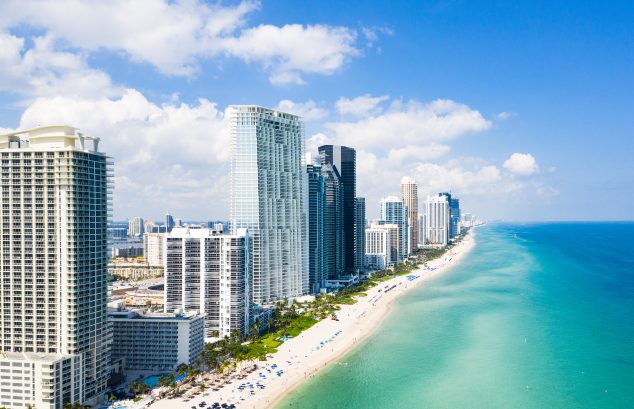 Second, you'll be supporting local businesses. When you eat at a local restaurant, you're putting money back into the community. Third, you'll get to meet new people. In addition to the restaurant's staff, you're likely to meet other diners who can share their insights about the city.
6. Take Advantage Of The Nightlife
Miami is a vibrant city with a rich nightlife scene. From high-end clubs to dive bars, there's something for everyone. And with the city's convenient location, it's easy to get to from almost anywhere in the world. If you're looking for a party destination, Miami is the place to be. The city is home to some of the best clubs globally, and they're always packed with people.
If you're not into clubbing, there are plenty of other options. You can find live music venues, bars, and even lounges open late. And if you're looking for something a little more low-key, there are plenty of restaurants and cafes that stay open late. No matter what your tastes are, you'll be able to find something to do in Miami at night.
Takeaway
Miami is the perfect destination whether you're looking for a fun-filled vacation or a relaxing getaway. With its beautiful beaches, delicious food, and rich nightlife, anyone can enjoy this vibrant city. Keep these tips in mind when planning your trip to Miami, and you're sure to have a fantastic time.