If you're in an interior design rut, wall art is an easy way to instantly elevate your interior. Change up the look of your entire space with a single print. The first step is to determine your design goals, and choose a piece of wall art that reflects your ideal aesthetic. Wall art is a simple and affordable way to give your home a whole new look. Dinner parties and communal gatherings are right around the corner, which means there's no time like the present for upping your décor game. Wow your guests with a stunning piece of artwork, and fulfill your design goals in the blink of an eye. We've created a list of five ways you can use wall art to transform your home. Check out some artworks here!
A Pop of Color
Even if you love the look of a neutral interior, you can still give your space a pop of color. Keep your décor predominantly muted, and use a piece of wall art as your statement piece. Wall art is a great way to have fun with your décor without overwhelming your space. 
A Classic Influence
Classic artwork is a foolproof way to make your interior look refined. If you're seeking to add a splash of sophistication, hang an expansive print of a famous work of art. Not only will it look beautiful, but it will give your home a totally timeless appearance.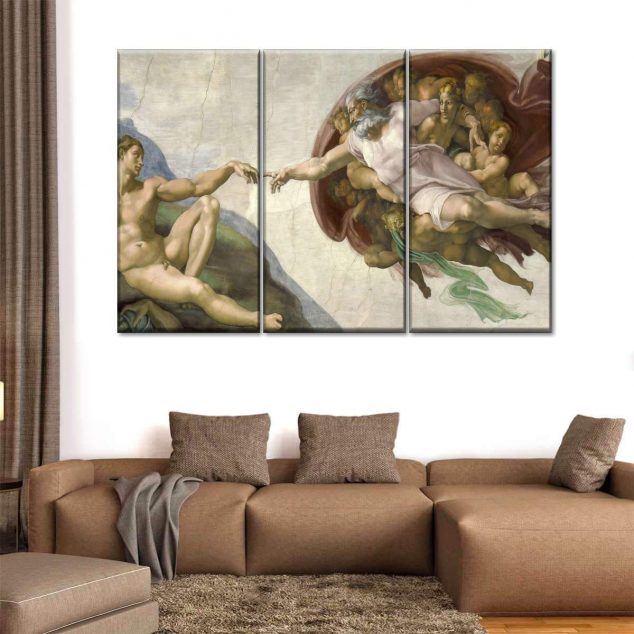 A Gallery Wall
For the creative designer, capitalize on your artistic flair with a DIY gallery wall. Hang an array of your favorite pieces of artwork, and don't be afraid to mix and match styles. Not only are gallery walls eye-catching, but they are a great way to show off your personality with images. 
An Escape from Reality
Wall art allows you to travel without ever leaving the couch. While international travel may not be possible right now, wall art can bring a little bit of faraway serenity to the comfort of your own home. For instance, if you're dreaming about lounging at Lake Como, hang a photorealistic print of this stunning locale. 
A Modern Touch
If you're after a more contemporary atmosphere, opt for an abstract print. Modern art is a great way to show off your style, and give your home a current upgrade. You'll be the talk of the town with a striking abstract print that screams "on-trend."
Art for All
No matter your décor goals, wall art is the first step in achieving them. Whether you want to modernize your home or give it a classic touch, wall art can set the mood for your whole space. Get inspired by artistic prints in a variety of colors and themes. Turn your home from bland to bold with the simple addition of a piece of wall art. You can't go wrong when it comes to adding an artistic touch to your home. Wall art is inexpensive and easy to hang, making it one of the most effective ways to revamp your space. Not to mention, shopping for wall art can be fun! Browse the internet for the perfect piece, and get ready to give your future guests something to talk about.